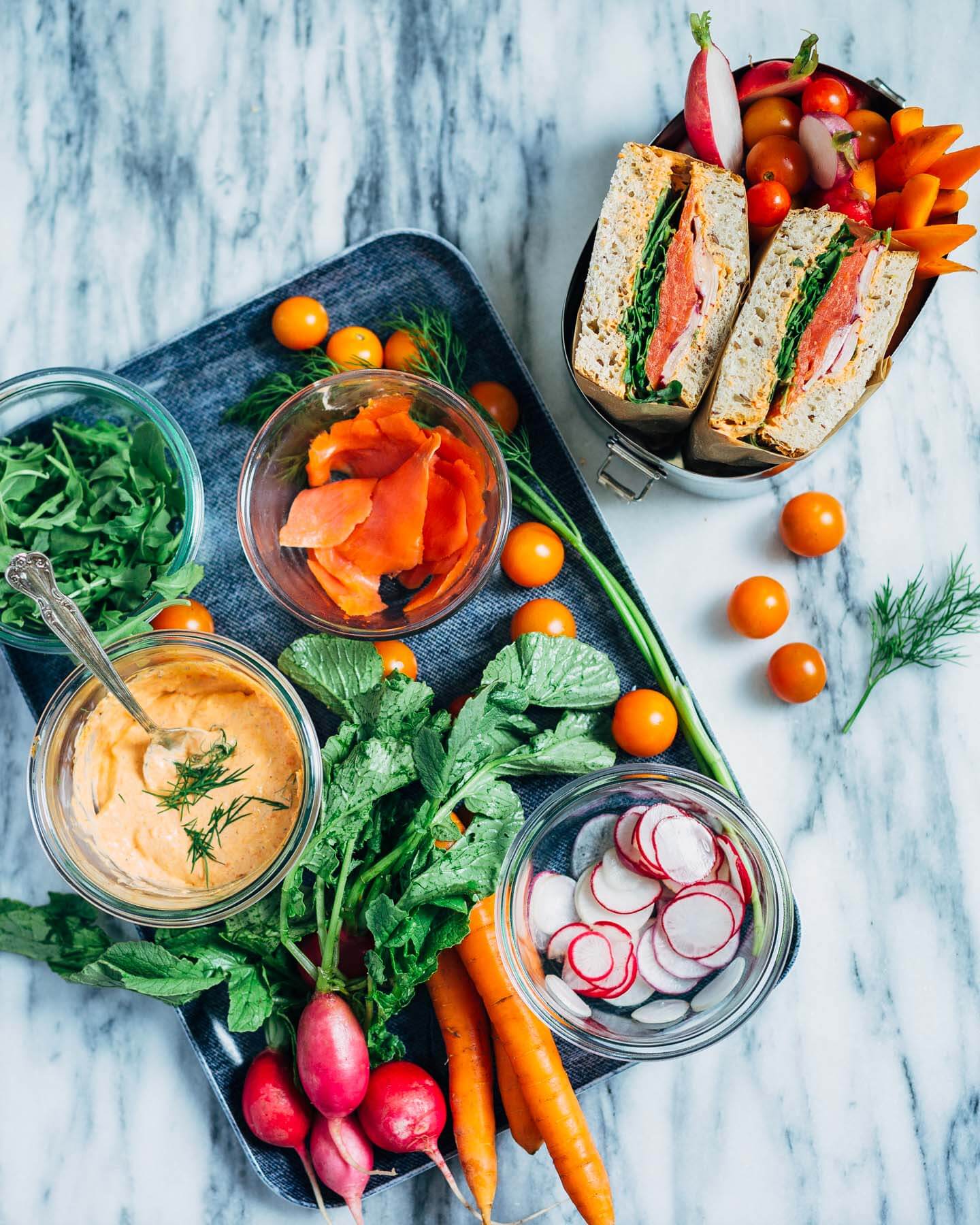 Smoked salmon sandwiches with roasted red pepper spread are perfect for a simple, healthful packed school lunches. This post is sponsored by MightyNest.
As a kid with two parents who balanced full-time jobs with child care and night school, I was a lunch buyer. Each day I'd load up my tray with limp french fries or the saddest hamburger in the world, and look longingly at the kids around me with packed lunches. I can't recall what I envied exactly but it seemed wonderful to bring a lunch from home. Now that I'm a parent, it's important to me to send my girls to school with a homemade lunch (even if Brian, the early-riser in our family, is the one who actually packs them).
Packing School Lunches
But packing lunches presents a few challenges. We want the food itself to be healthy and interesting and that calls for a little creativity and planning. It's also important to us to have kid-friendly, environmentally-friendly containers that they can open and use easily, and that we can clean and reuse with little fuss. That's why I'm so excited to be partnering with MightyNest to highlight their MightyFix program and this elegant, durable stainless steel lunch container.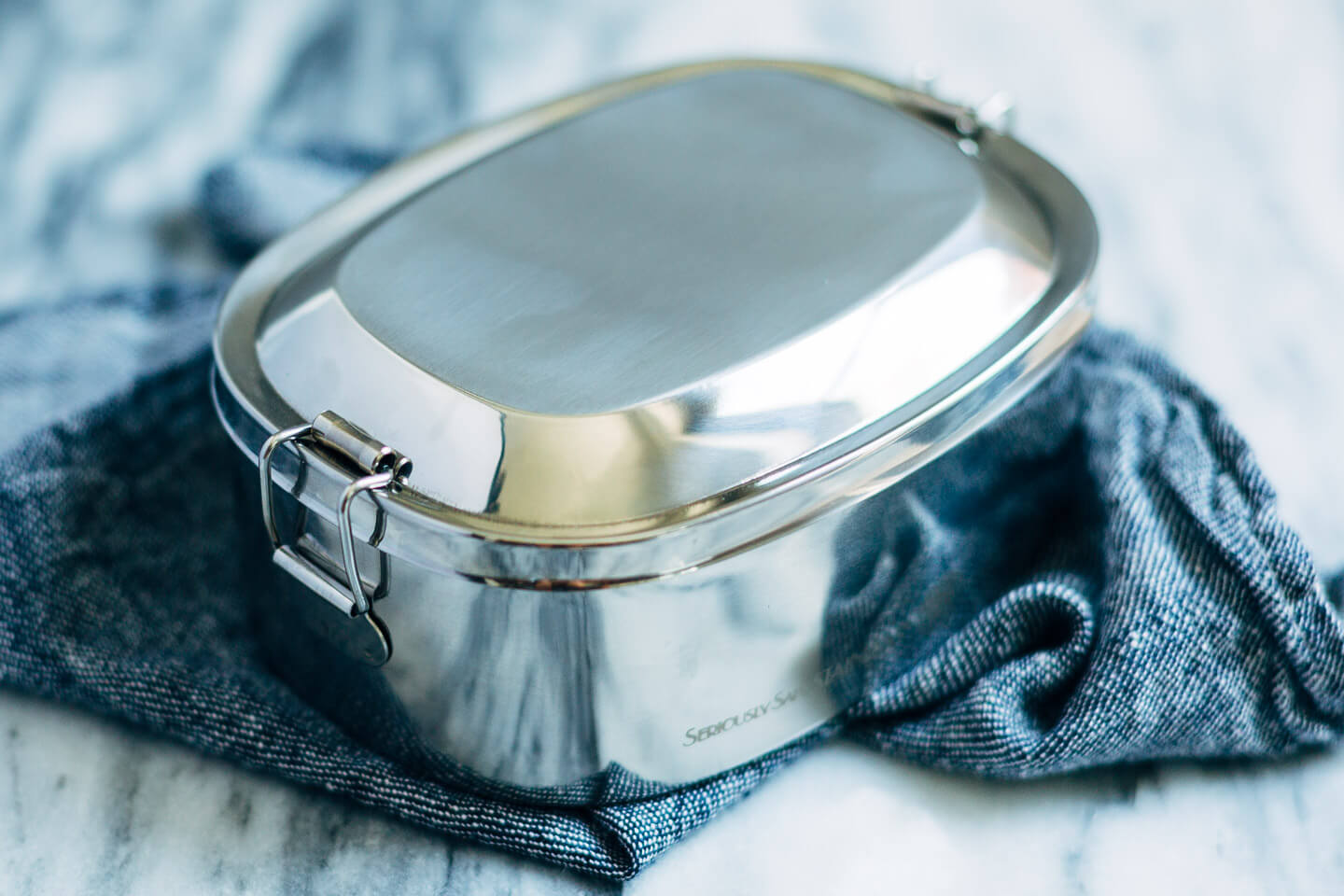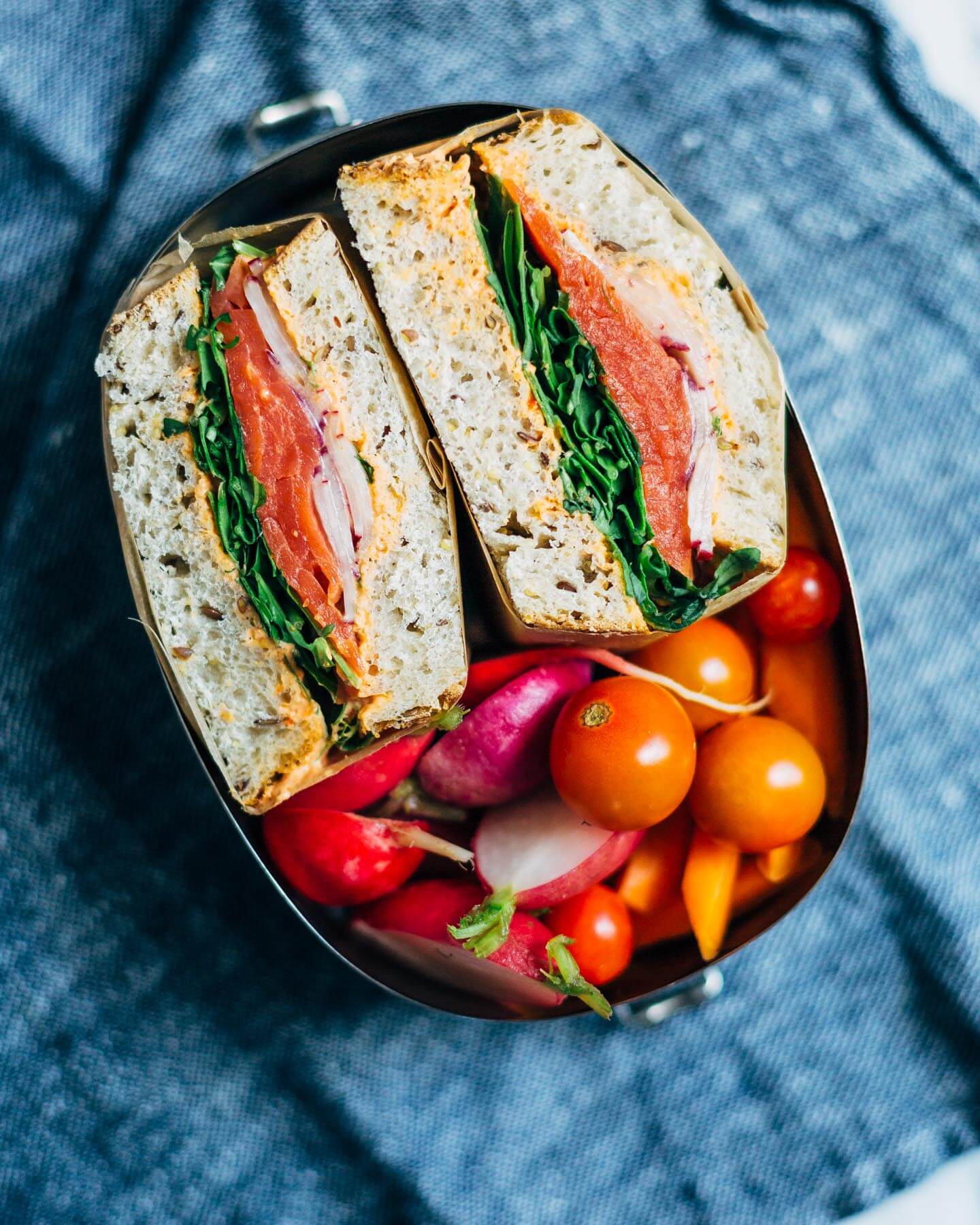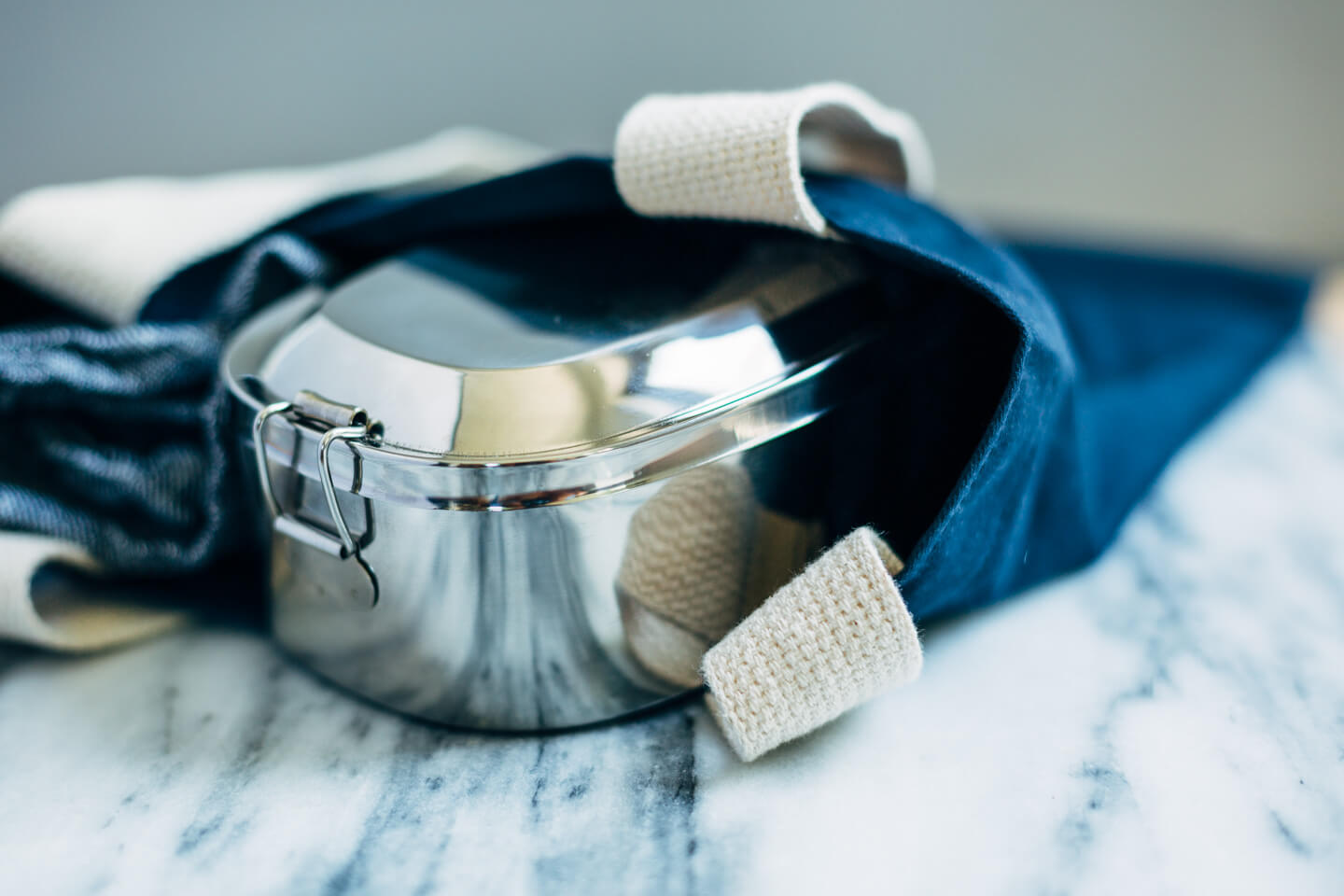 Might Fix!
MightyFix is a $10 monthly subscription service. Each month, subscribers receive one of MightyNest's favorite products valued at at least $10. Along with the monthly subscription, MightyFix subscribers receive free shipping on monthly MightyNest orders. That means you can stock up on all the great things you need for a healthy home, too! In addition, 15 percent of your monthly subscription fee is eligible to be donated to your child's school (details here). Subscriptions can be as long or short as makes sense for you, with no mandatory subscription period, and are ideal for all kinds of households – not just those with children. (MightyFix is currently available to US customers with free shipping. Canadian and Australian MightyFixes ship for a small fee. Full shipping details here.)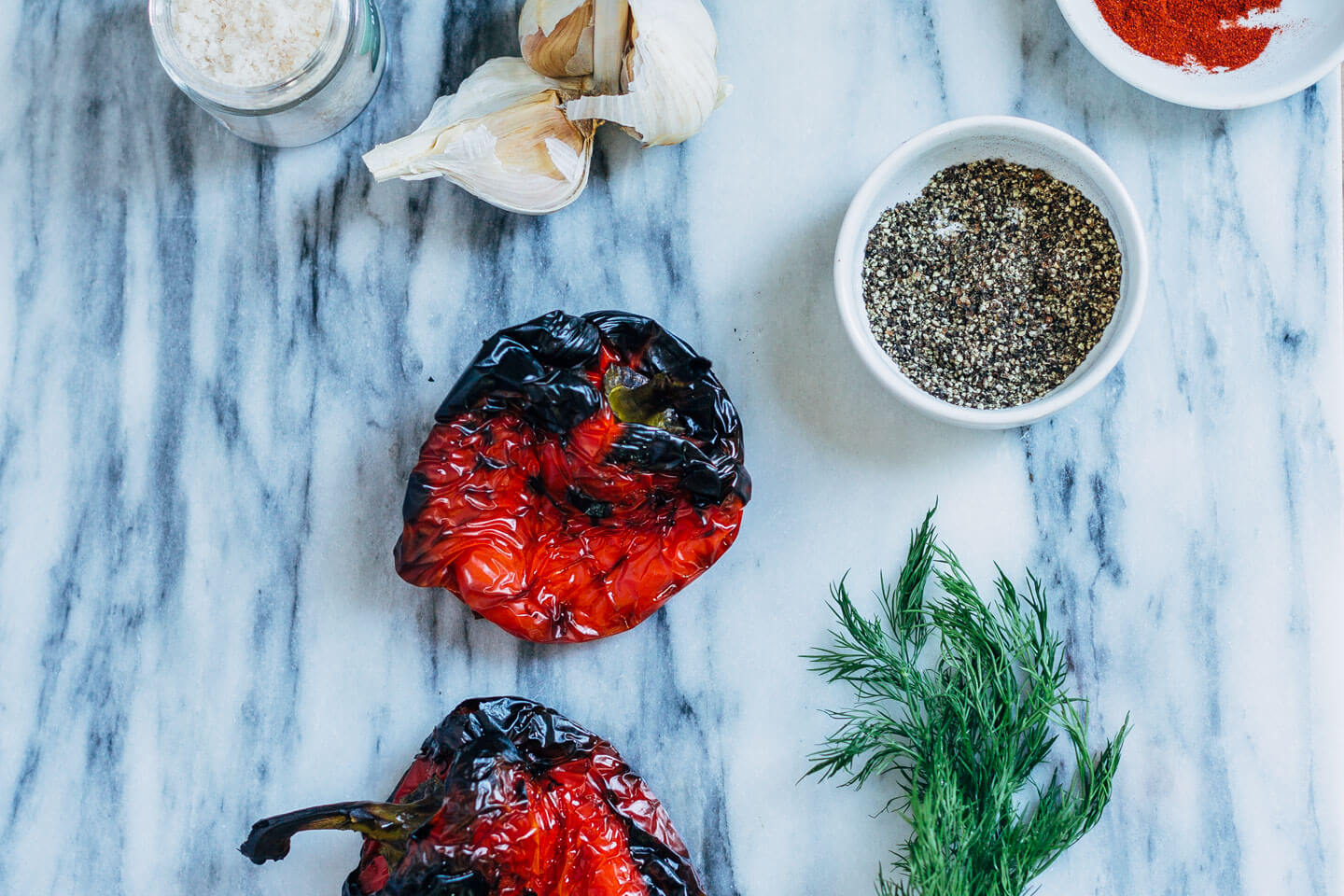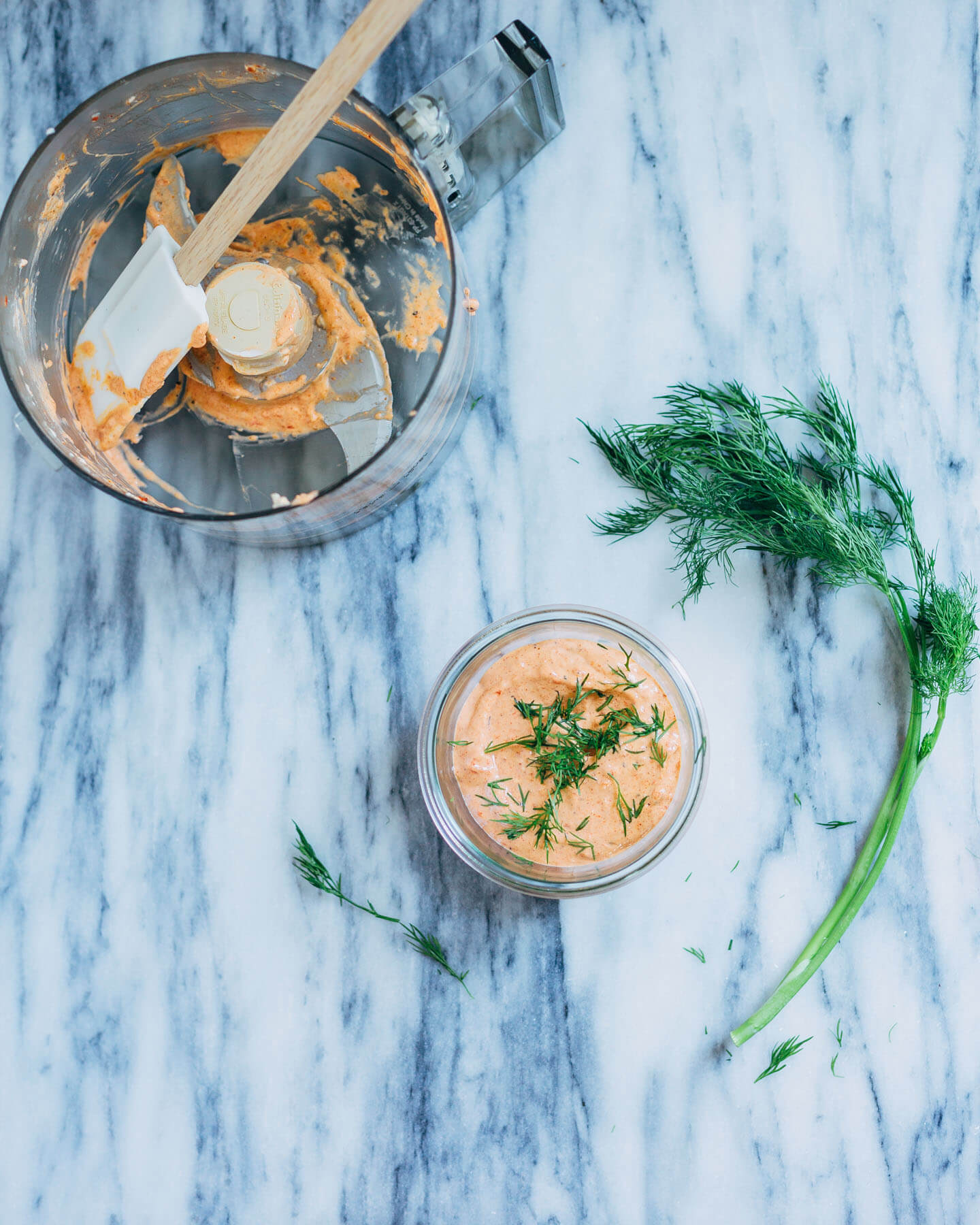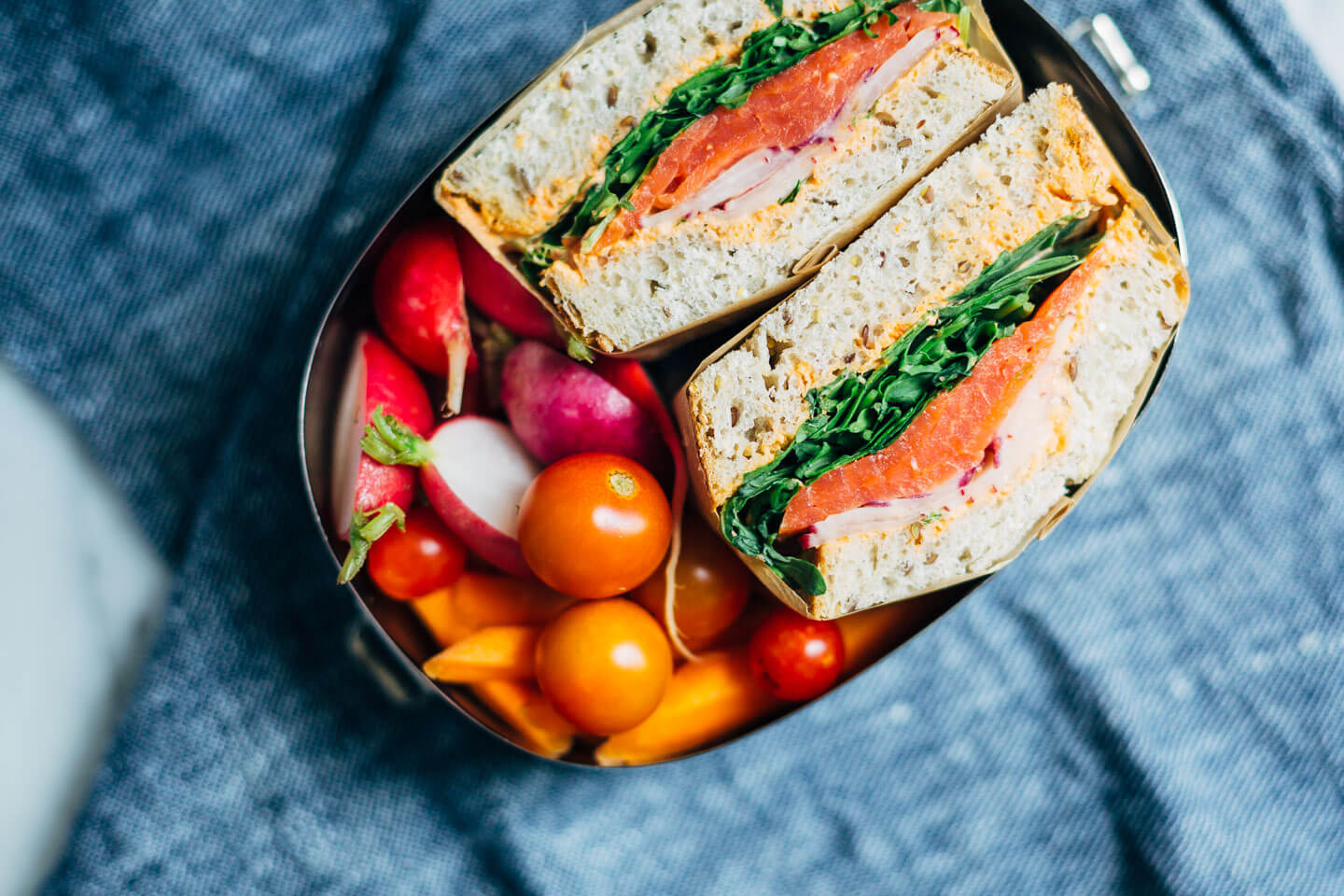 To prepare for the year of school lunches ahead, I've been experimenting with simple variations on favorite themes. Here, I blended freshly roasted red pepper, garlic, and paprika to our standard cream cheese for a vibrant roasted red pepper spread. The resulting spread was rich, but simple. I layered the smoked salmon sandwiches with the red pepper spread, arugula, and lightly salted radish slices. On the side, carrots and radishes tossed with a squeeze of lime and sea salt, and a few cherry tomatoes from the garden.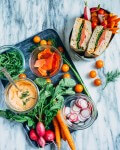 Smoked Salmon Sandwiches with Roasted Red Pepper Spread
Smoked salmon sandwiches with roasted red pepper spread are perfect for simple, healthful packed school lunches.
Ingredients
For the Red Pepper Cream Cheese Spread
1

red pepper

4

ounces

cream cheese,

softened

1

small clove garlic,

minced

1/2

teaspoon

paprika

1/4

teaspoon

sea salt

1/4

teaspoon

freshly ground black pepper

1

teaspoon

fresh dill leaves
For the Sandwiches
4

slices

multigrain bread,

lightly toasted

4

ounces

smoked salmon

2

handfuls arugula

1

bunch radishes,

sliced thin on a mandoline

sea salt
Instructions
Working ahead, make the cream cheese spread. First, roast the red pepper. This can either be done over an open gas flame or under the broiler. To roast over flame, set pepper over a medium-high flame; use tongs to turn pepper until it is blackened all over. For the broiler, turn broiler to high, set pepper on a foil-lined broiling pan and broil. Checking every few minutes, use tongs to turn pepper until it is blackened all over. Set roasted pepper in a paper bag, seal, and steam for 10 minutes. Peel blackened skin off under cold running water, remove stem, and seeds. Pat dry.

Pulse to combine roasted pepper, cream cheese, garlic, sea salt, pepper, and paprika in the bowl of a food processor. Scrape down sides, turn processor on, and process just until smooth. Spoon into a bowl, stir in dill, cover, and chill in the fridge for a few hours or preferably overnight.

To assemble sandwiches, spread 1 - 2 tablespoons red pepper cream cheese on each slice of bread. Layer one of the slices with a handful of arugula, half the salmon, and several layers sliced radishes. Sprinkle a pinch of sea salt over radish layer. Top with other bread slice, wrap tightly in parchment, and slice in half with a very sharp chef's knife. Repeat for second sandwich.
This post is sponsored by MightyNest. Thanks for supporting the companies that make BkS possible!