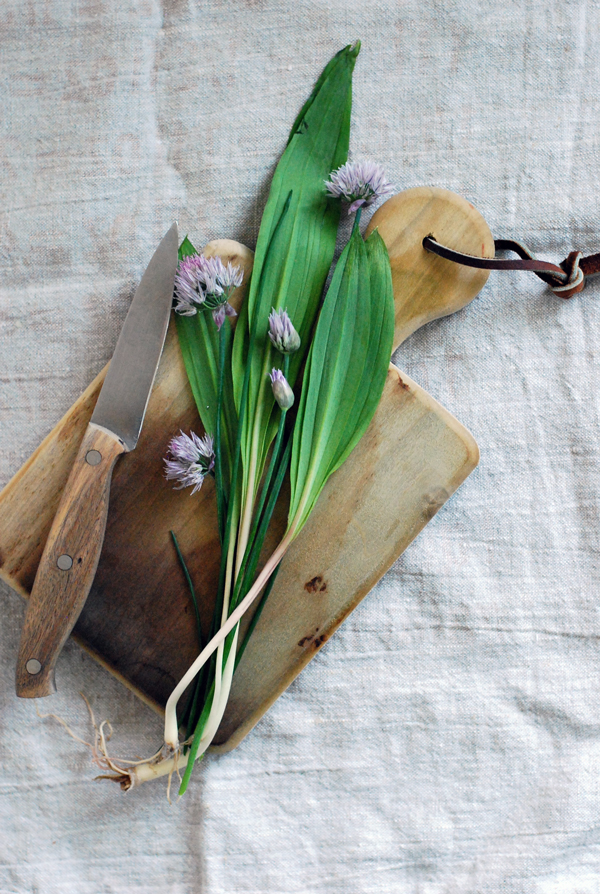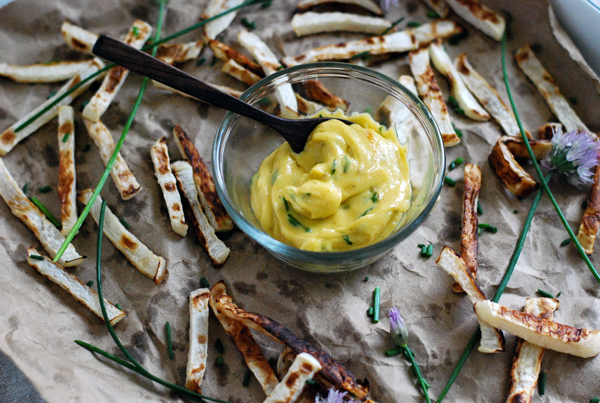 Our family took a quick trip down to North Carolina this weekend to celebrate my brother-in-law's graduation (with honors, from his doctoral program –– NBD). It was pretty wonderful to drive the lush country roads that link Charlottesville to Chapel Hill. Our trip coincided with the first heat wave of the year, as well as a host of spring thunderstorms, so as we motored along the backroads, the distant thunderheads contrasted with the deep green of southern trees in May.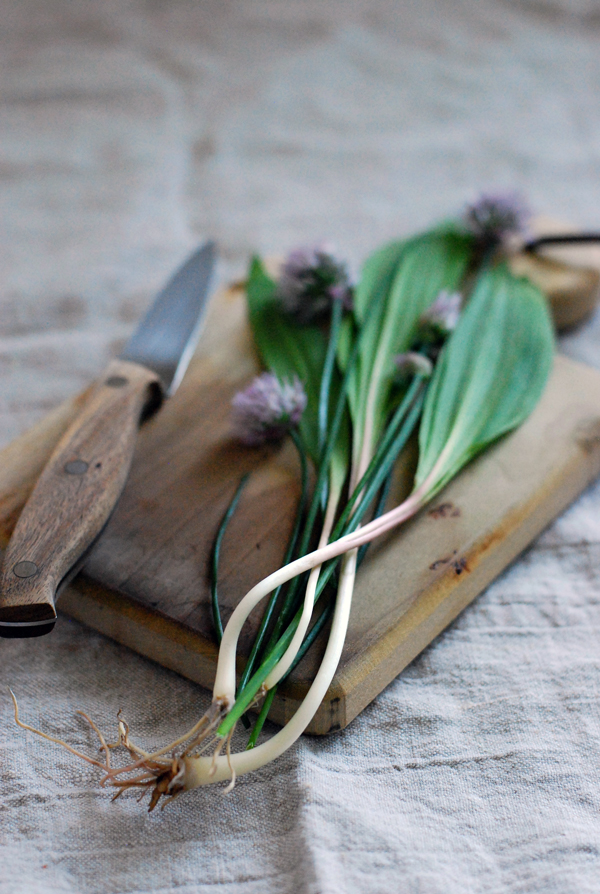 Travel also meant eating at a few restaurants. Brian and I are three weeks in to a Whole 30 and this was our first time needing to eat out. We managed to pull it off, but it was sort of painful to have to push so many crisp and visibly perfectly seasoned French fries aside. We made it back home for Mother's Day, and were then forced to bear the most carb-y delicious brunch holiday of the year with just vegetables, fruit, and protein. By Monday, I had a full-on hankering for something at least resembling junk food. And so, I give you turnip fries.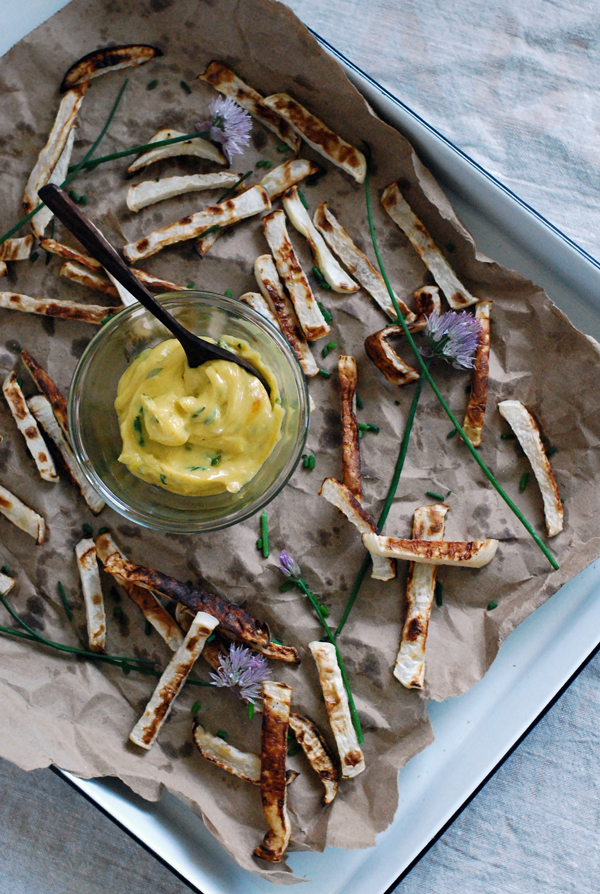 Actually, these are more than turnip fries really, because they're paired with ramp aioli. I'd been trolling Facebook and the local markets trying to find them, or figure out when they're in season down here, but to no avail. I'd pretty much given up, when I spied a bedraggled bunch at Whole Foods. In spite of their price and condition, I bought them. (And, of course, later learned on Instagram, that our favorite local butchers have them in stock.) With ramps finally in hand and turnips aplenty, I set about testing recipes for turnip fries.
Though I checked and tested out a few recipes that claimed to be crispy, after several rounds, I have my doubts. What I did finally come up with was a recipe for lightly browned turnip spears that are just right for dunking in the condiment of your choice, which, this time of year, should totally be ramp aioli.
Roasted Turnip Fries with Ramp Aioli
serves four
for the ramp aioli
1 egg yolk
2 tablespoons lemon juice, plus more as needed
1 teaspoon lemon zest
1 clove garlic, smashed and minced
1/2 cup extra virgin olive oil
6 ramps
1/2 teaspoon sea salt
ground pepper and paprika to taste
Aioli is a funny thing –– it requires touch and a little bit of patience. There are constant variables like the exact olive oil you're using, the size of the yolk, and ambient temperature. Though many swear by the blender technique, it has never, ever worked for me. I use either a whisk or my stand mixer because it lets me see what's up and add olive oil exactly as I need to. Keep in mind that if your aioli breaks, you can just start over with a second yolk, and drizzle in the broken oil mixture.
Trim ramp roots and mince the white part –– save the green leaves for tossing with your fries.
To make aioli, add yolk to a large bowl and whisk vigorously. Add the lemon juice, minced garlic, and a pinch of sea salt, and continue whisk. At first, add the olive oil in very small, slow drizzles. The mixture should turn pale and thicken. After this point, you can usually add the olive oil more quickly. Keep whisking and drizzling until you have a smooth, creamy aioli. Add the lemon zest, remaining sea salt, and, if needed, more lemon juice (this will smooth the texture if things have gone gloppy). Finish with ground pepper and paprika to taste.
Aioli can be made ahead of time and/or stored as leftovers in the fridge. To smooth the mixture before serving, add a squeeze of lemon juice and whisk with a fork.
for the roasted turnip fries
4 large turnips, peeled and trimmed
drizzle grapeseed oil or melted ghee
sea salt and ground pepper to taste
minced chives and ramp greens
Preheat the oven to 450 degrees F. Set out a rimmed baking sheet.
Cut the turnips into even, 1/2 inch thick square spears. Toss with a tiny drizzle of oil and a generous sprinkling of sea salt and pepper.
Arrange on the baking sheet so that each fry has plenty of room. Roast for 10 – 12 minutes, flip fries with tongs, and roast for 10 – 12 minutes more. (I had the greatest success cooking these one sheet at a time in my cheap-o oven.)
Set cooked fries out on a paper towel or brown grocery bag to cool slightly, toss with minced chives and ramps, and serve immediately.