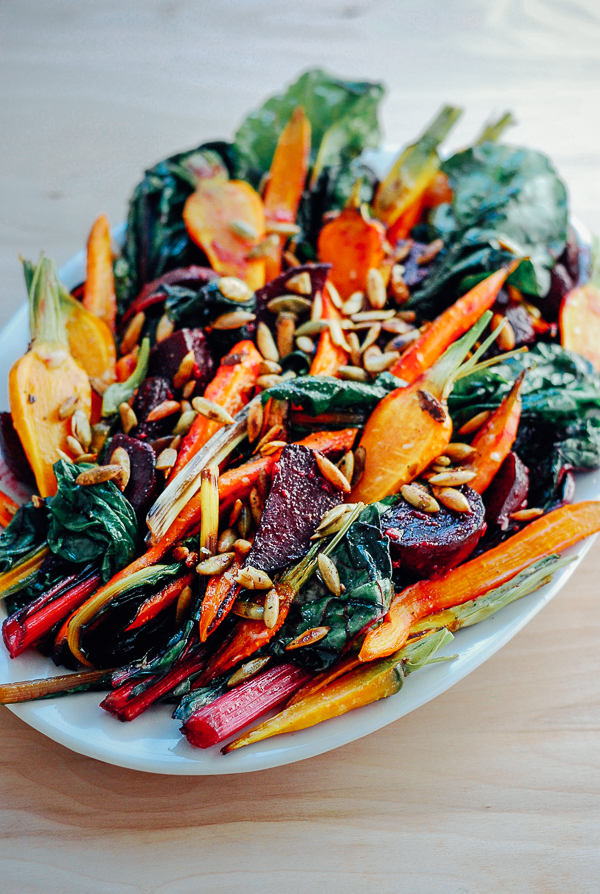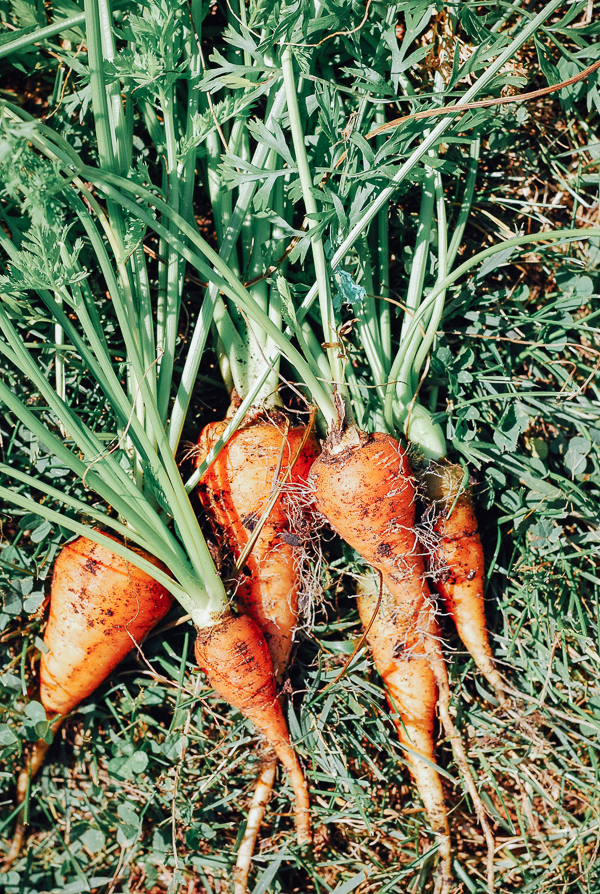 A colorful roasted vegetable salad with creamy garlic dressing and toasted pepitas that highlights the beautiful, jewel-toned fall vegetable harvest.

Let's make it official, shall we fall? We're kicking off the beginning of jacket season with a roasted everything salad featuring garden carrots, plus CSA chard, beets, and garlic.
My friend Sherrie asked me to create a guest post for her lovely blog, With Food + Love, and a big pile of fall vegetables seemed pretty perfect for her gluten-free, vegetarian space. I hope you'll head over and check out the recipe, and then stick around for all of her fresh, inspiring food.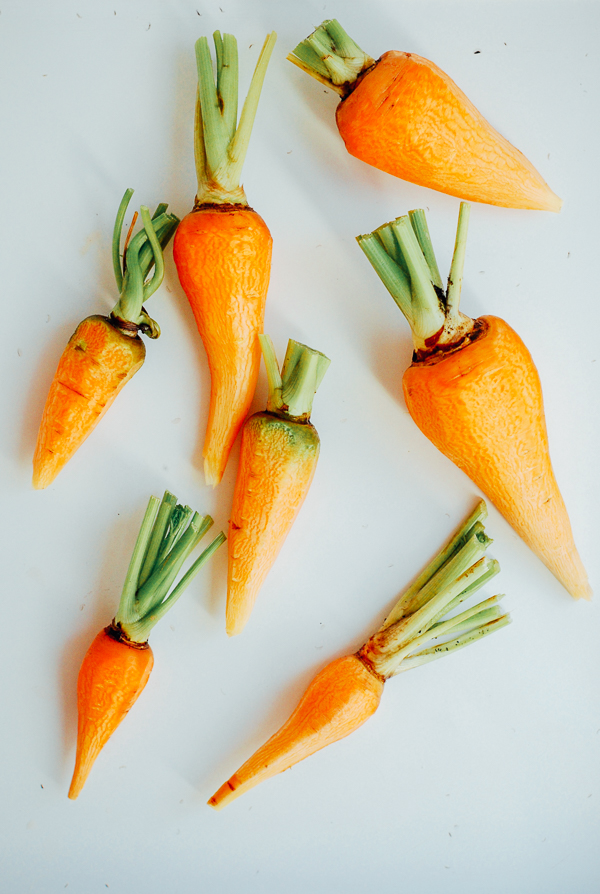 And hey, thanks for all the thoughtful feedback on my last post. It was great to share a little something from what feels like a past life; and to know that my long lost art school advice was helpful, even a little, was fantastic. You guys are tops.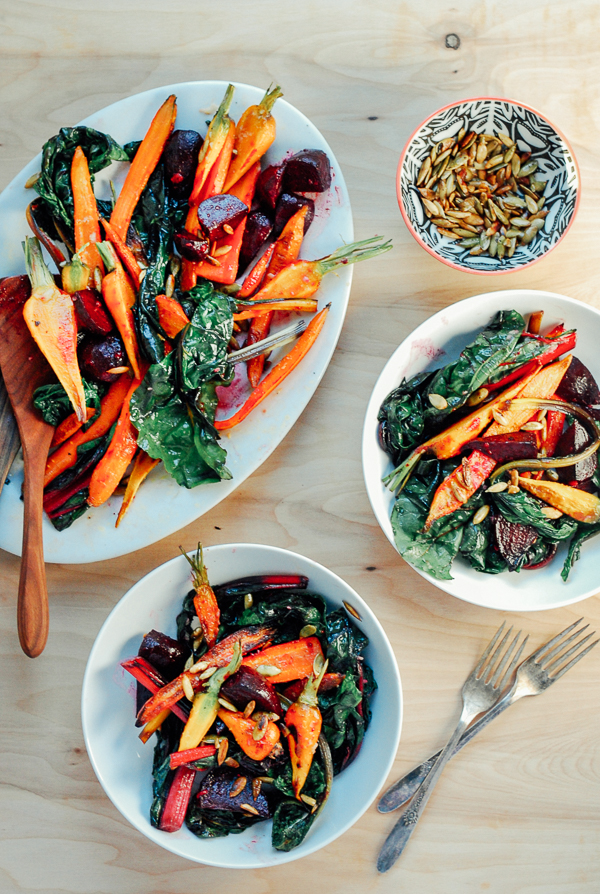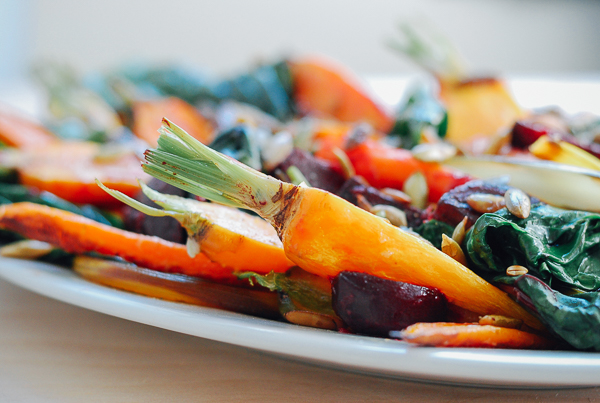 SaveSave