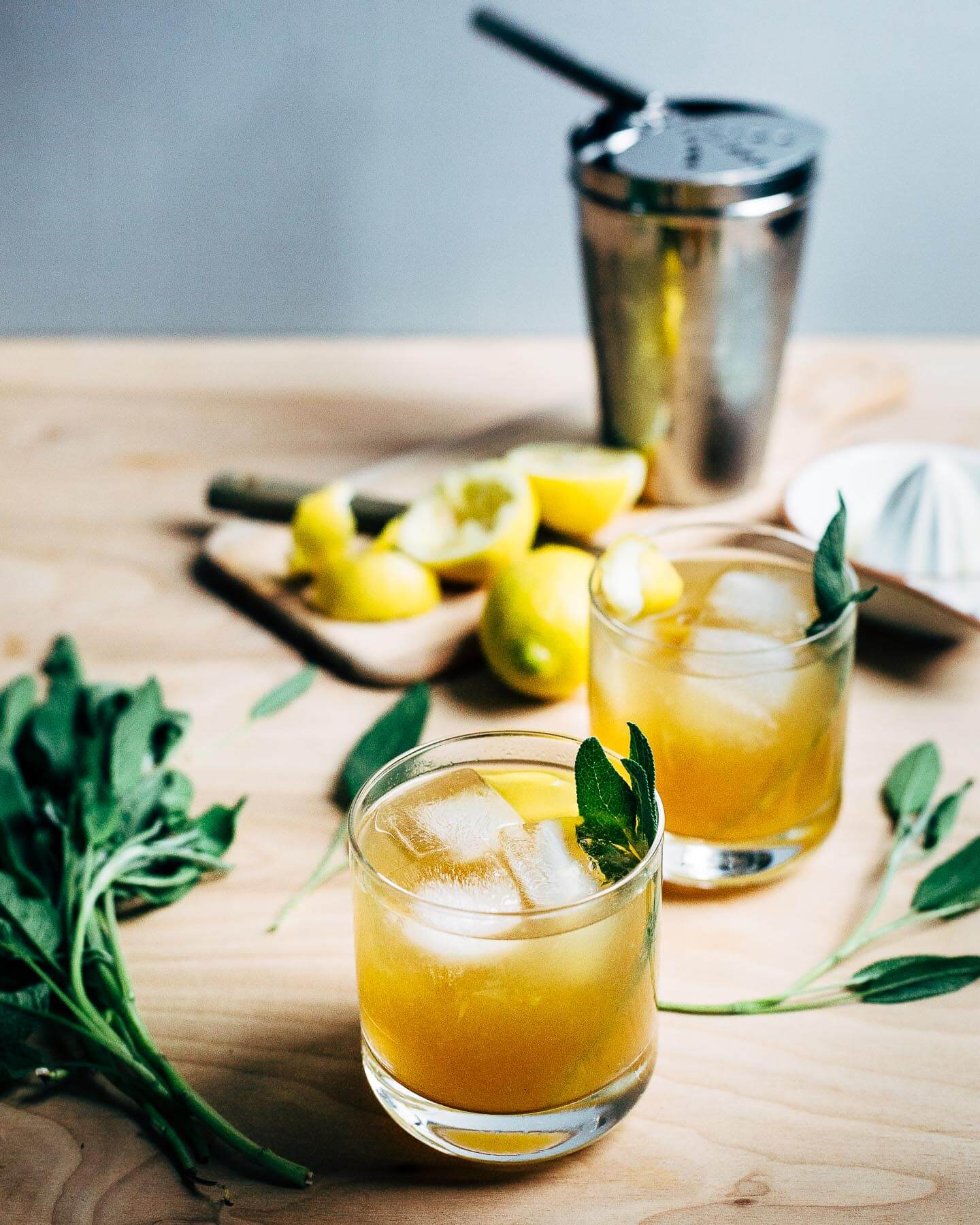 Sage-infused honey syrup lends a subtle smokiness to this gold rush cocktail recipe.
Last night after a nightmare, our oldest daughter asked to sleep the rest of the night in our bed. As a rule, sleepy Elizabeth makes poor, if empathetic, decisions and my daughter's presence (and the head bumps and elbows to my back that includes) kept me up through the early morning. But with a soundtrack of her breathing peacefully, giant raindrops plopping down on the roof, and a sunrise chorus of bird songs, I didn't mind so much.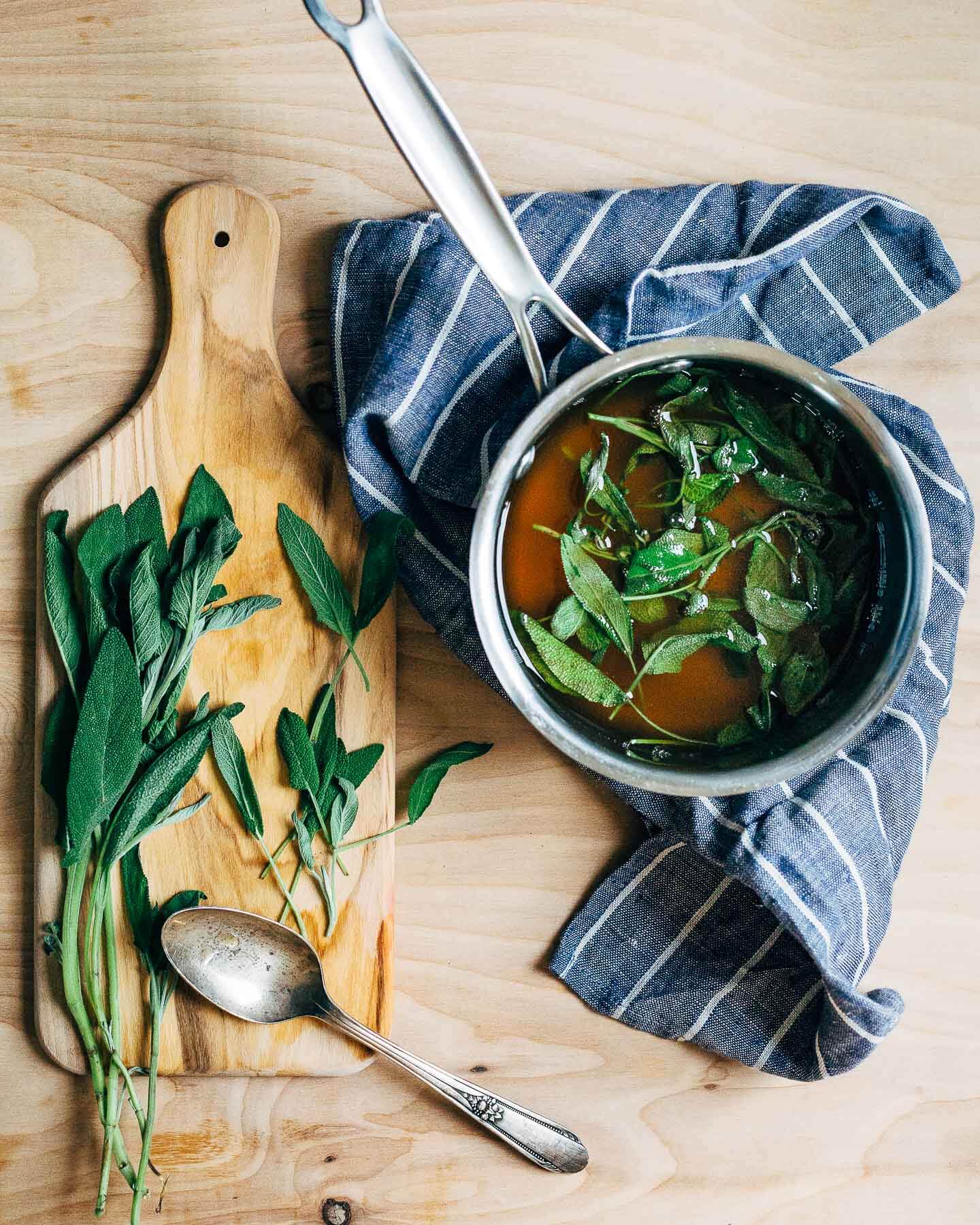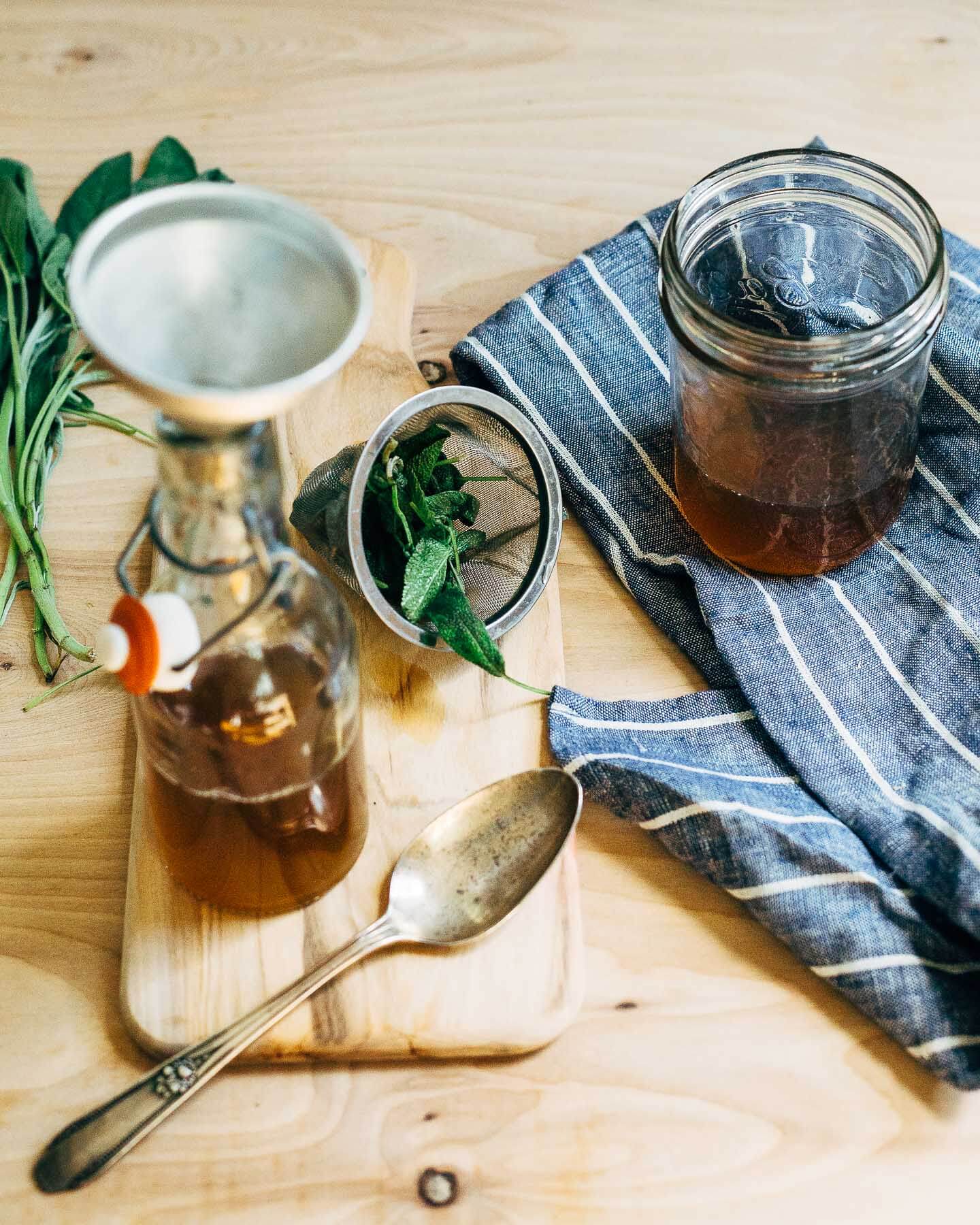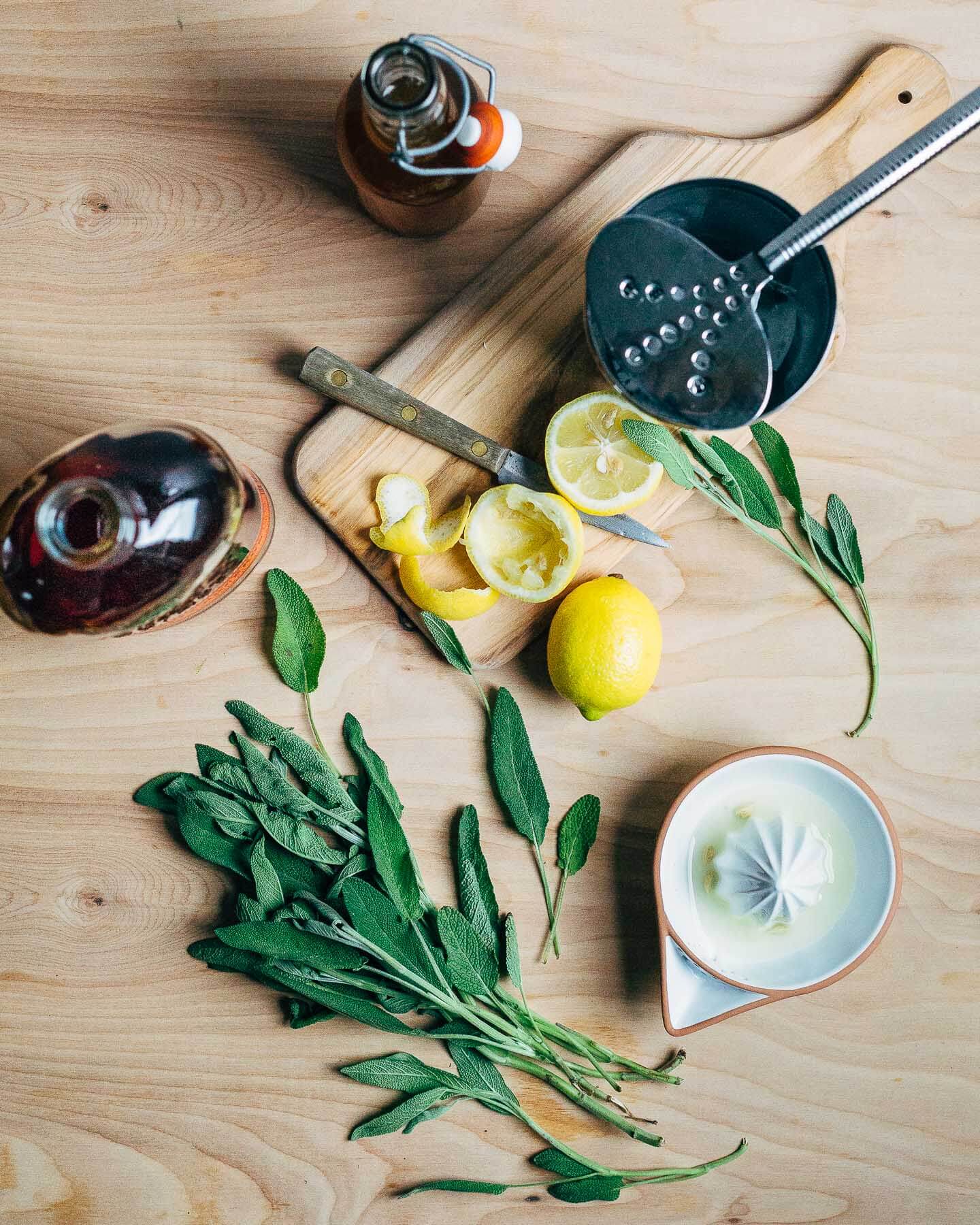 As it often is, May is off to a rainy start. Between storms, I get glimpses of low clouds clinging to the newly verdant mountains as I run errands around town. The air is fresh with the sweetness of blooming grasses, flowers, and trees. It's the kind of weather that calls for an extra cup of coffee in the morning, and an especially bright and cheery cocktail for the evening.
This particular cocktail, a sage-infused gold rush, fits the bill perfectly. Made with sage from my garden and golden wildflower honey, it's a nice nod to the season. Bourbon lends coziness (important on stormy nights) and fresh squeezed lemon juice makes it all sing.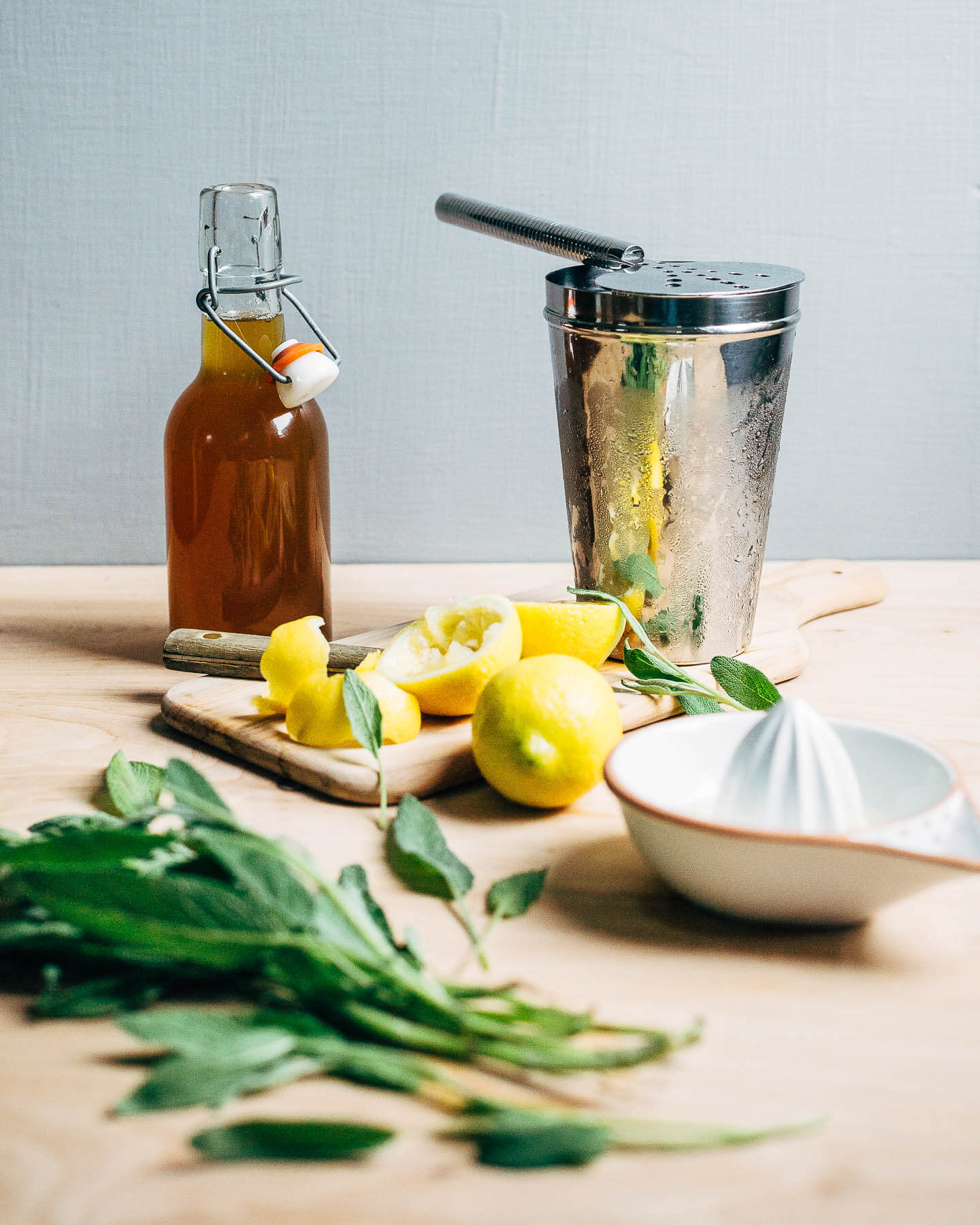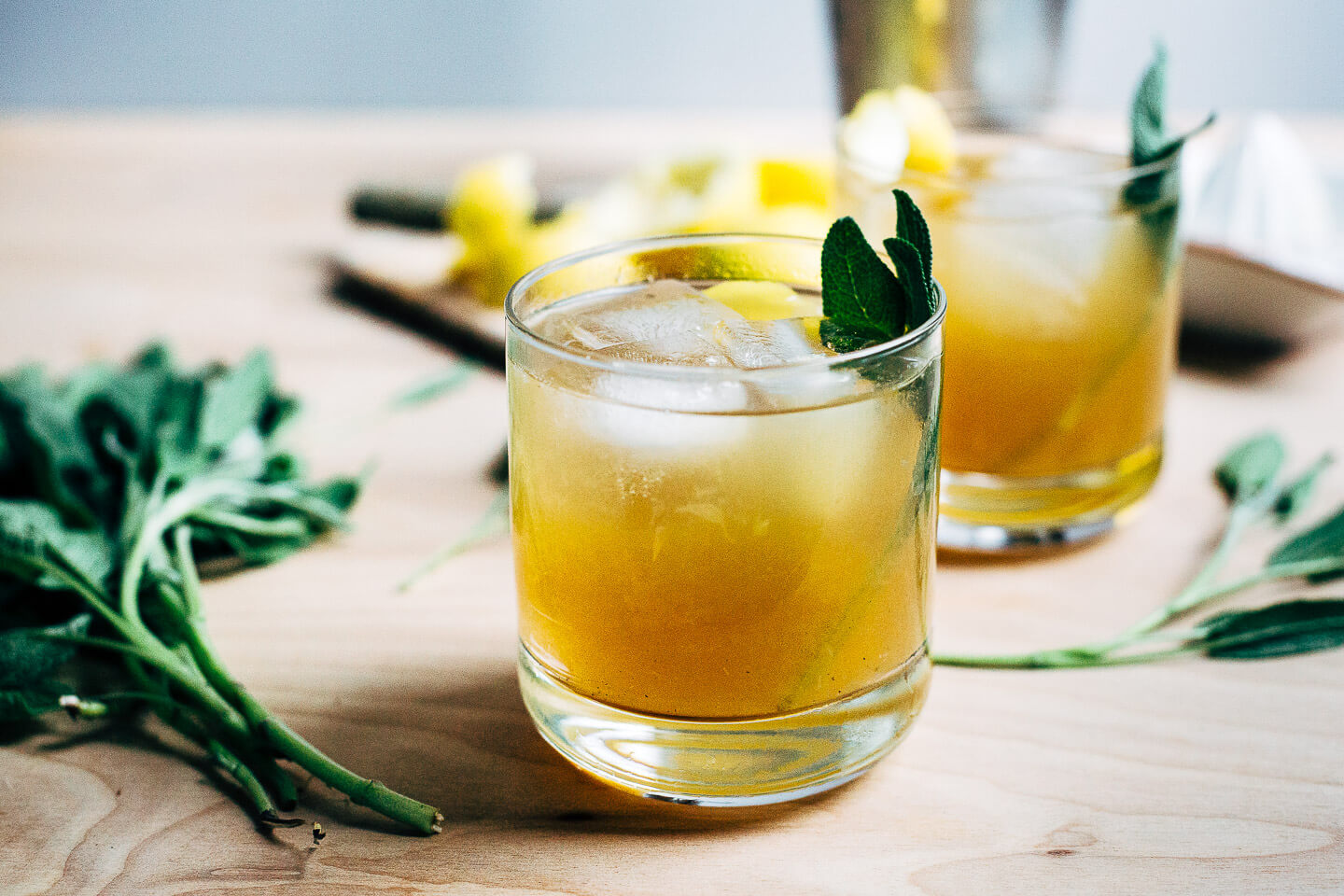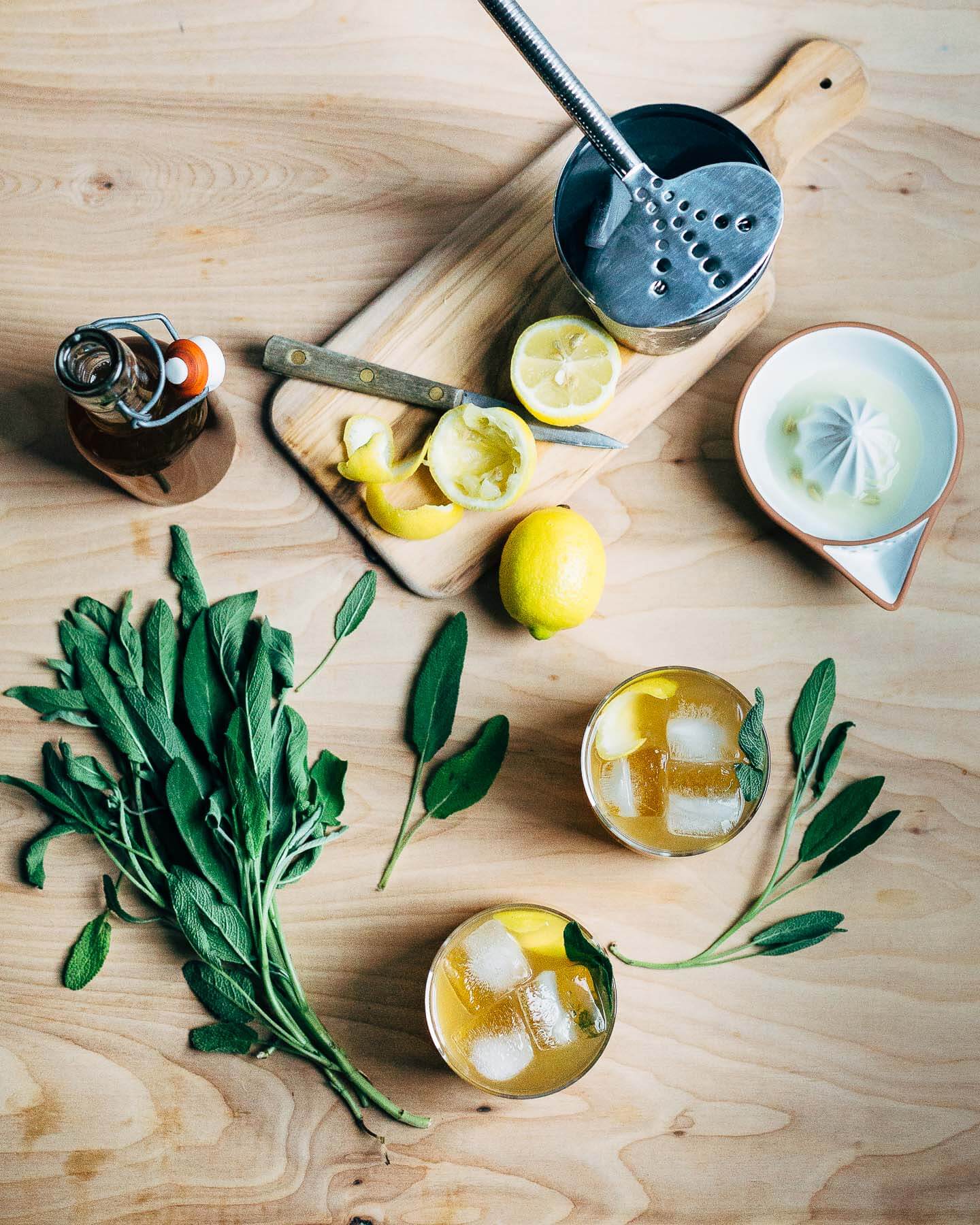 To make honey syrup, I gently heated the honey with water and sage leaves. I juiced a couple of lemons, measured bourbon, and shook it all up with ice. Our drinks were strained into ice-filled glasses just as yet another spring thunderstorm raced across town and we were left with nothing to do but enjoy the smokiness of the sage and the buttery brightness of our cocktails, our vibrant sips echoing the sweet, verdant scent of Virginia in spring.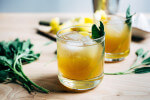 Sage Gold Rush Cocktails
Sage-infused honey syrup lends a subtle smokiness to this gold rush cocktail recipe.
Ingredients
For the Honey Sage Syrup
1/2

cup

honey

1/2

cup

water

1

ounce

fresh sage leaves,

stems removed
For the Sage Gold Rush Cocktails
4

ounces

bourbon

3

ounces

honey sage simple syrup

3

ounces

freshly squeezed lemon juice

(from about 2 lemons)
Instructions
To make the syrup, combine honey, water, and sage leaves in a medium saucepan over medium heat. As soon as mixture starts to steam, turn heat off. Steep sage leaves for 10 minutes. Strain into a jar or bottle with a lid, pressing leaves firmly to release liquid. Makes about 1 cup. Leftover syrup will keep well sealed in the fridge for about 1 month.

To make the cocktails, combine bourbon, honey syrup, and lemon juice in an ice-filled shaker. Shake for 1 minute. Strain into ice-filled Old Fashioned glasses; garnish each with a twist of lemon and a few sprigs sage.