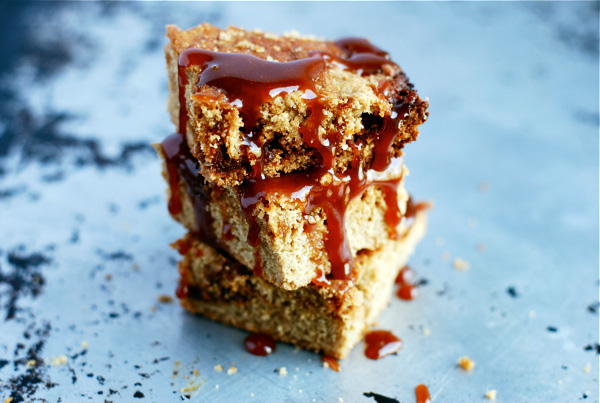 In the days after Sandy blew through town, it was hard to tell from the looks of our neighborhood, which had only suffered through a few hours of lost cable and internet, that there had been a natural disaster at all. It was comforting to assume that even though other parts of the city and region got it worse, the situation was well in hand and everyone would be back in their homes, rebuilding the boardwalks, and putting things back in order shortly. Last Sunday, though, while Elizabeth watched the girls, I met up with a crew organized by a local merchant and drove out to the Rockaway Beach Surf Club to volunteer.
What I saw on the beach was a lot different from what I imagined. While everything I heard or read said to donate money not supplies, at the Surf Club and two churches I saw during the day, supplies (apart from clothes and blankets, which places had stopped accepting) were very much in demand, with needy people still arriving as night fell. In the locations I went to clean up, I saw blocks of homes that would have to have their basements and sometimes their first floors completely cleaned and gutted before the work of restoration can even begin. With every car in the area totaled by the flood waters, most families will be without reliable transportation for the foreseeable future. The Rockaways and other coastal communities need lots of help and we strongly encourage you to take every opportunity–big or small–to chip in. If you're unable to volunteer, organizations like Occupy Sandy are organized, on the ground, and getting much-needed supplies out to victims right now.
We hope to get out again soon to volunteer, but in the meantime we've baked up these salted caramel blondies for a bake sale today at PS 84 from 4 – 6:30, on the corner of Berry and Grand in Williamsburg, to support those affected by the storm. If you're in neighborhood this afternoon, swing by and pick something up!
And while you're at it, vote today. Cast your ballot and make your voice heard. Blue state, red state, or swing state, no matter where you live elections matter. Though the presidential race gets top billing, your votes have the most power at the local level. Get to know your local races, and get involved! Local politics have a huge effect on communities, and your vote can change your community for the better.
Then, have some of these gooey, salty, sweet blondies. You totally deserve one.
Salted Caramel Blondies

makes 20 or so
For the Caramel (adapted from Simply Recipes)
1 cup granulated white sugar
6 tablespoons butter
1/2 cup heavy whipping cream
For the Blondies
2 2/3 cups all-purpose flour
2 teaspoons baking powder
1 teaspoon sea salt, plus more for top
1/4 teaspoon cinnamon
16 tablespoons unsalted butter, room temperature
1 1/4 cups packed brown sugar
2 eggs, room temperature
1 tablespoon vanilla extract
1/2 cup caramel (homemade or store bought dulce de leche), warmed
To make caramel, heat sugar in a large, heavy bottomed saucepan over medium-high heat. Stir sugar occasionally and watch carefully. After 5 – 10 minutes, the sugar will start to liquefy and form large chunks. Keep stirring. Next, sugar will turn a golden color and become a liquid. Be very careful here as liquid sugar is much hotter than boiling water. Once all the sugar has completely melted, add butter and stir until melted. Note that butter may really froth up and that's why your using such a large pot. Once butter's melted, remove from heat and gradually stir in cream. Pour into a pint jar, cool, and seal, or use right away.
To make blondies, preheat the oven to 350 degrees F. Liberally grease a 9 x 13-inch baking pan and set aside.
In a large bowl, combine the flour, baking powder, salt, and cinnamon. Set aside.
Using a paddle attachment in a stand mixer, or beaters, beat the butter on low until light and fluffy. Add brown sugar, and beat two minutes longer. Scrape down sides, and add eggs one at a time, and then the vanilla.
With mixer on low, slowly incorporate the the flour into the wet ingredients, scraping down the sides as needed.
Measure 1/2 cup caramel and warm slightly if needed.
Spoon half of the batter into prepared baking dish, cover with caramel, and add the second half. Finish the top with a generous pinch of sea salt.
Bake 20 – 25 minutes, or just until blondies have set up, and the top is a light golden brown.
Cool 20 minutes, cut, and serve.