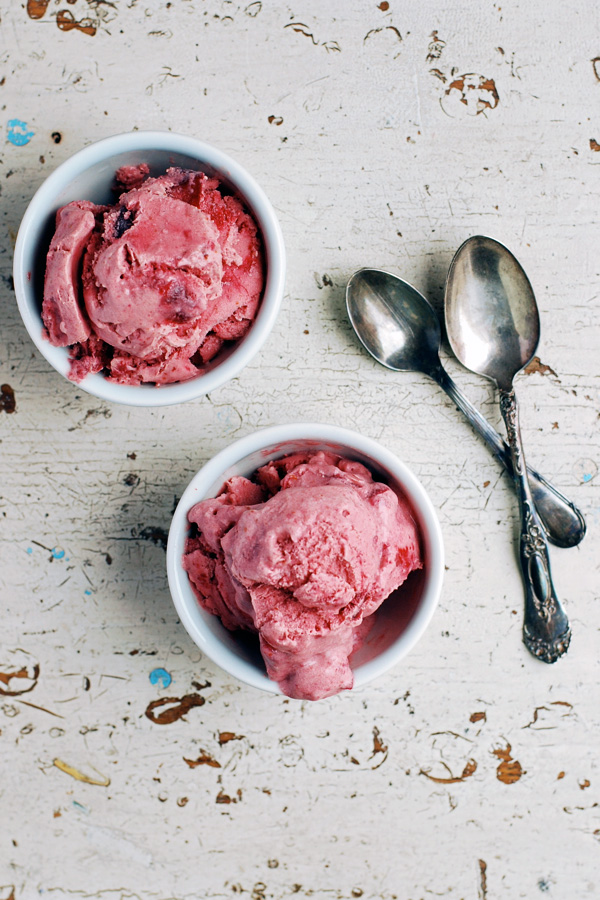 Today, it's undeniable. The maple trees, still green last week, are quickly turning orange. In fact, all of the trees have begun to take on a hint of ochre. Sunlight has starting shining in from the southern-facing windows. Our back yard, having enjoyed full-on sun all summer, is now darkened by shadows most of the day. Autumn is unquestionably my favorite season, but I'm not quite ready to jump in this year. Living in a new place, a not NYC kind of place, has me worried about what the winter's going to look like. I imagine it will be quiet, probably too quiet, with plans cancelled due to bad weather, and parks and trails abandoned for long stretches.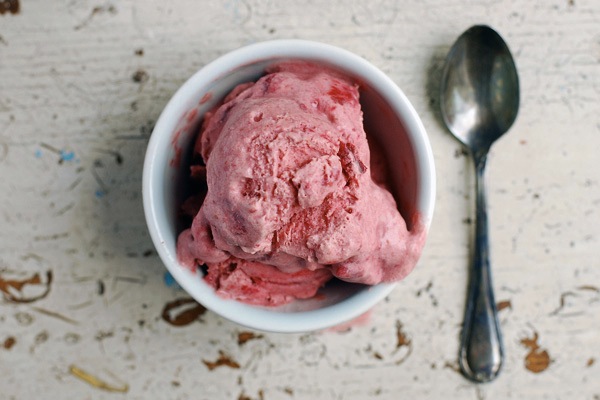 My sole preparation for the gray months ahead has been to drink in as much sun as possible. And this weekend, I mean to head to the market and gather as many tomatoes, grapes, peaches, ears of corn, and plums as I can find. The forecast predicts cool, gray days, but I'm going to get in one last weekend of summer eating before I even think about looking at a winter squash.
Since the past few weeks have been a blur of travel and deadlines and family get-togethers, I haven't had time for any last-minute fruit-hoarding or preserving projects, and really, I am so consumed with keeping my head above water for the next few weeks, I have to pass on putting much up this year. Technically speaking, ice cream counts as putting up, right? At least I totally have that covered.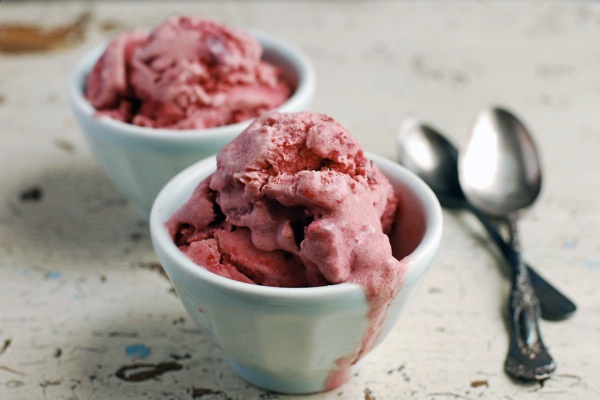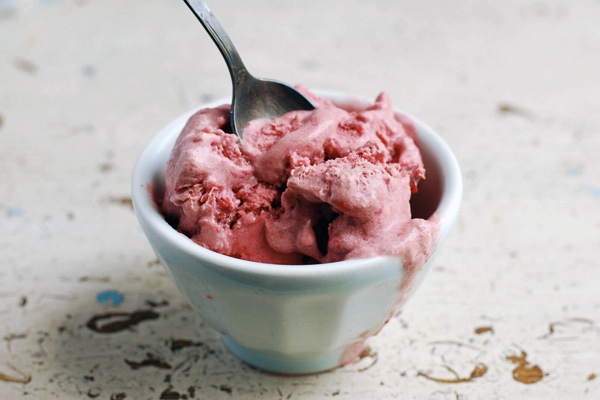 A few weeks ago, I bought a couple quarts of Satsuma plums on the advice of our resident fruit guy. Satsumas have a deep purple flesh, much like their exterior, and have a tendency to be perfectly ripe for about a minute, and then go soft. Sweet drips abound. But this jammy ripeness, as well as their sweet and vaguely tangy flesh make them perfect for ice cream. Tangy ice cream is kind of my thing (see here, here, and here), so even though I had been thinking sorbet, the combination of tangy sweet plums and cream proved irresistible.
Satsuma Plum Ice Cream (adapted from this sour cherry ice cream via Simply Recipes)
makes roughly one quart
1 1/2 cups Satsuma, or other sweet plum, halved and pitted, plus 1 cup chopped
1 cup milk
2 cups heavy cream
1/3 cup sugar
1/4 teaspoon sea salt
1/4 cup vodka or kirsch
2 tablespoons vanilla extract
zest of 1 lime
1 teaspoon fresh squeezed lime juice
In medium sauce pan, combine 1 cup of cream, all of the milk, sugar, and sea salt. Stirring often, heat over medium heat just until the mixture begins to steam. Set aside to cool.
Meanwhile, puree 1 1/2 cups of plums, and set aside. Cover the remaining cup of chopped plums, along with any juices, and set in the fridge for later.
In a large bowl, combine the cream mixture, pureed plums, remaining cream, vodka, and lime juice and zest. Set bowl over a larger bowl of ice water, and set in the fridge to chill for at least 2 hours (longer without the ice bath).
Process the ice cream according to your ice cream maker's directions. Just as the ice cream starts to have some body, scrape down the sides, and stir in the chopped plums and juices. Continue processing until ice cream has thickened up.
Spoon mixture into a container and freeze for 3 hours, or longer for a complete cure.