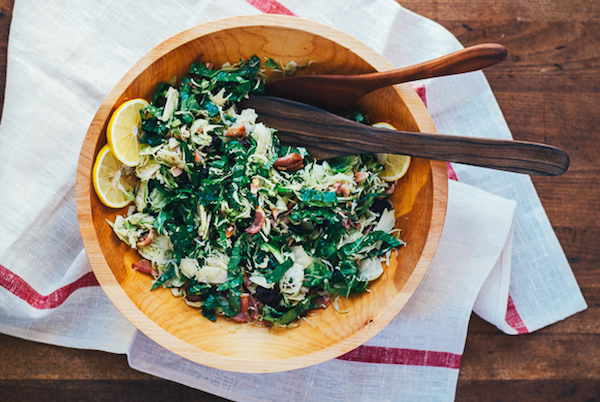 This week has been all about recovery. Something about the first gusts of bone chilling wind, the time change, and plain old exhaustion, have had me in bed every night by 10pm. Extra blankets have come out, even if it's just so Brian and I can still sleep with the windows open.
I like the change. And the wind is even better. It's cleansing –– blowing away whatever's built up or unwanted. With each gust, a colorful rain of fall leaves pour down and a faint howl wraps around the house. Cozy times are in full effect, and I am so completely all in.
Last weekend, Brian and I hosted a small but awesome Friendsgiving party with Jen and Dave from of South of Brooklyn. It was an all day affair, with our kids playing nicely the whole time, lots of wine, and, giving everything that perfect fall je ne sais quoi, a turkey breast smoking over apple wood chips on the grill. Over the next couple of weeks, we'll be rolling out our Thanksgiving recipes, so stay tuned!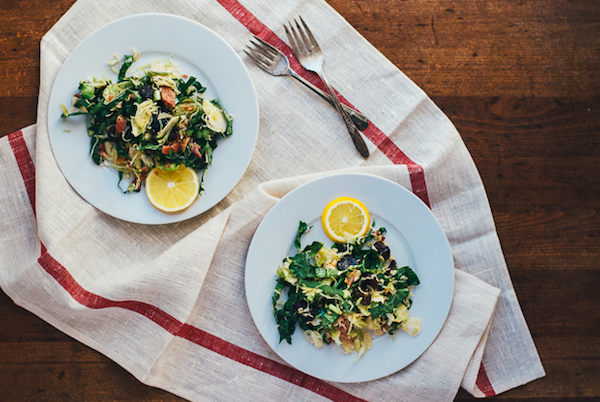 Speaking of fall food, there's a new recipe up in my 'Salad Days' column on Food52. This time around, I'm going for it with a shaved Brussels sprout and kale salad made with bacon, bacon fat, and lots of Meyer lemon. Brian had three servings (and that means it's straight-up amazing).
Over on Conde Nast Traveler, I've got a piece that explores some of the weirdest places to get the best food, like hospitals and metro stations.
Since we're all gearing up for the holidays, I put together fresh rainbow fruit and veg plates for kids on Babble.
Elsewhere, a look at what women really need at work to give it their all. (Especially this: "Adult women, for example, are the fastest growing group being diagnosed with attention deficit hyperactivity disorder, but a growing number of researchers believe it isn't really the neurological disorder, but rather that they're so overloaded." Seriously, I've wondered this very thing.)
Confession: Everything I know about new music, I learned on Turntable Kitchen.
Heidi Swanson's thoughts on maintaining a blog over time. (A refreshing change from the typical blog burnout conversation.)
DC's Green Hat Gin on South of Brooklyn
I am fanatical about radio and WNYC in particular, and have long been a fan of Anna Sale's smart political reporting there. So, I'm kind of ashamed to admit that I just discovered her engaging podcast this week. Check out Death, Sex and Money, and then listen to this great interview with Anna Sale on After the Jump. Really good stuff.
My friend Walter is an incredibly talented photographer. Over the years, it has been such a pleasure to watch him hone his talents, and lately, his imagery has been off the hook.
Finally, our favorite butchers here in Charlottesville are coming to Richmond. Scoop here.