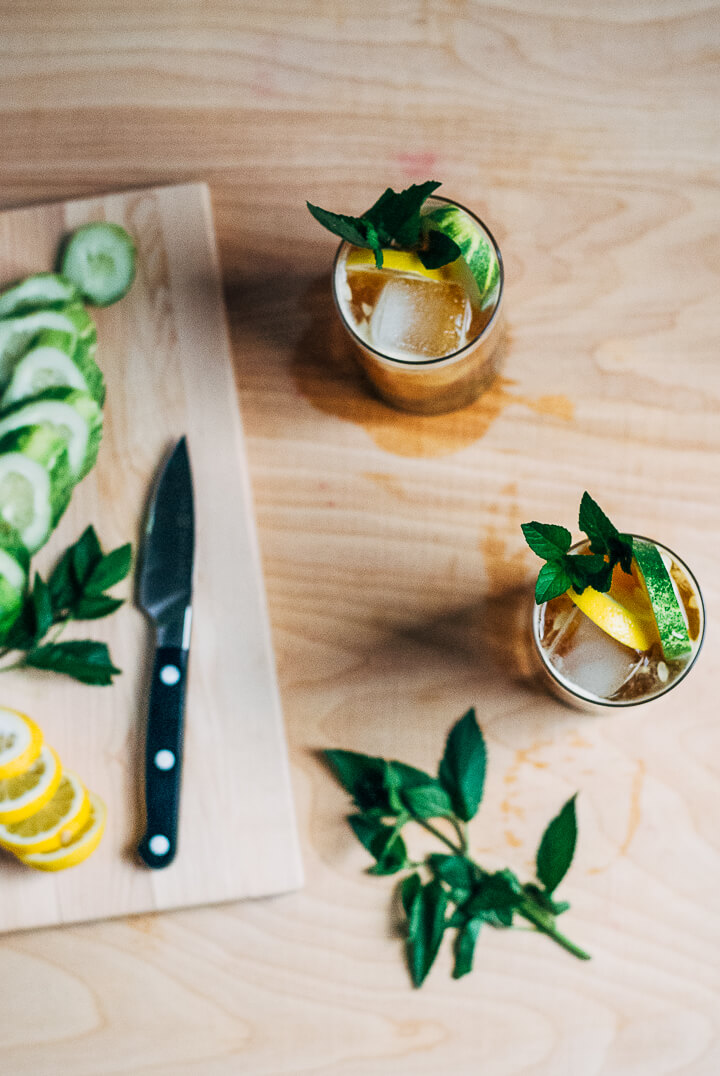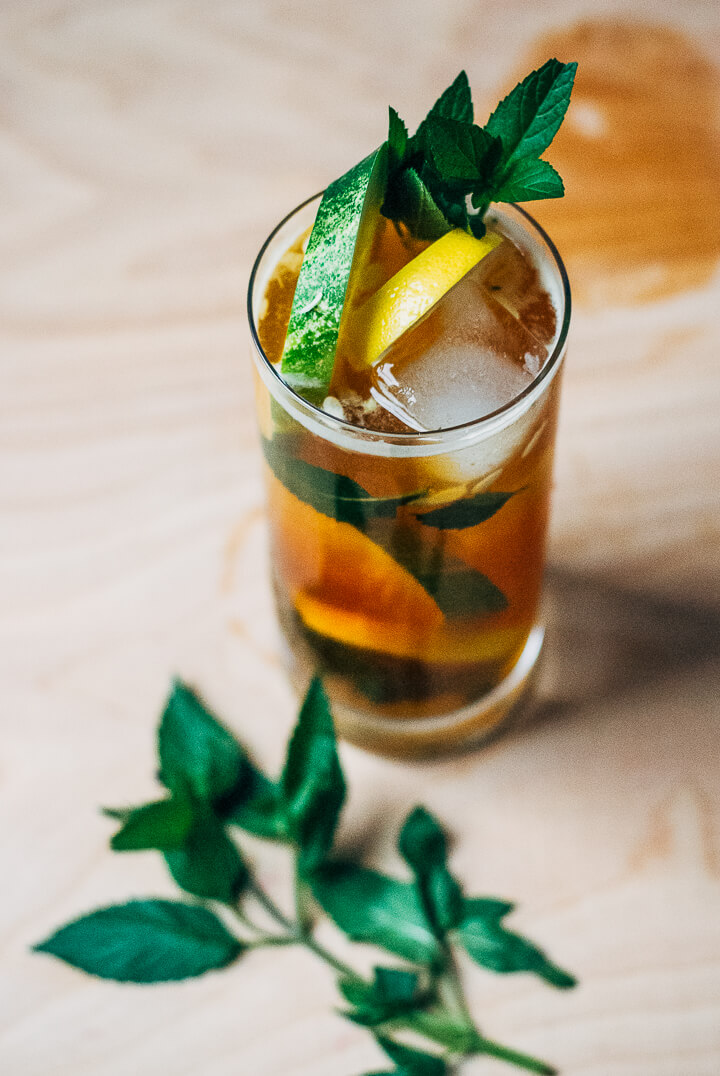 I became a tennis fan by way of the NBC soaps my older sister and I used to watch during the summer. When Wimbledon pre-empted them, we just watched that instead. What else were we going to do? Enjoy the golden summer sun as we frolicked in the halcyon days of our youth?
(To be fair, we did a bit of that too – the eighties version, anyway – which included days at the pool, laying out in the backyard, and listening my sister's Squeeze and Scritti Politti tapes on her enormous boom box.)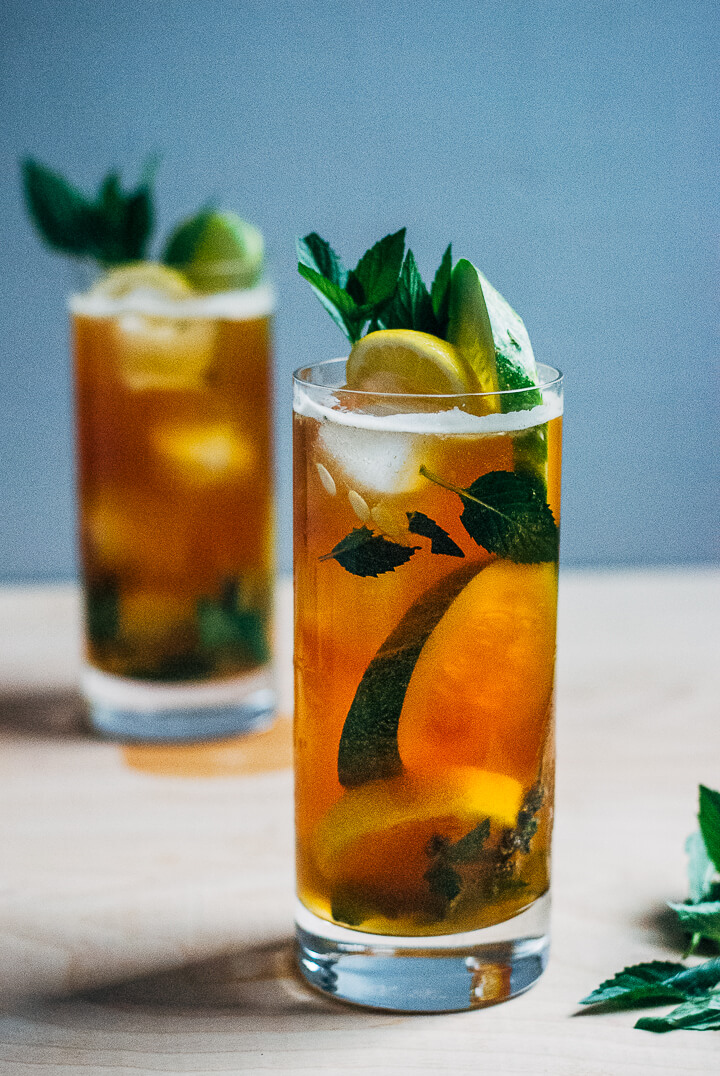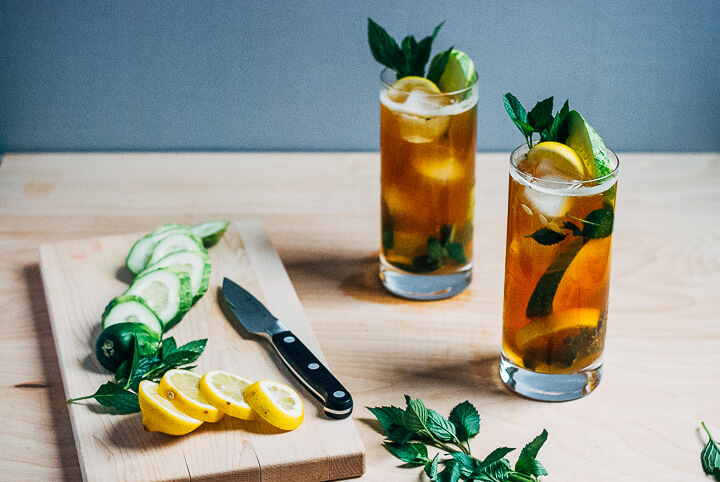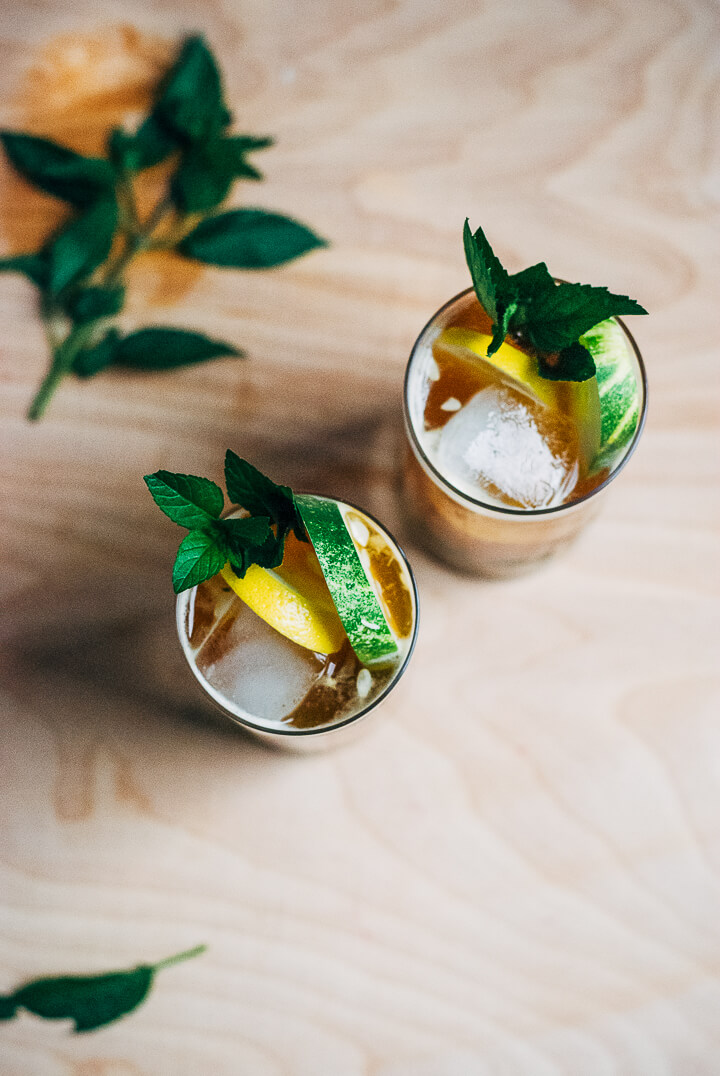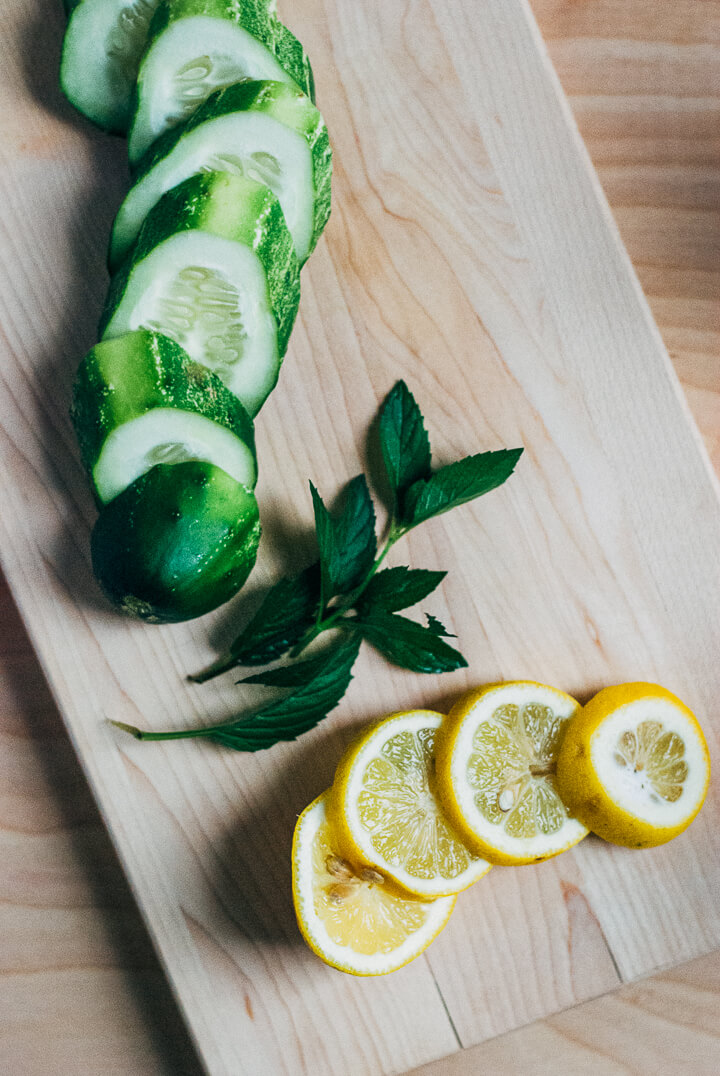 I stopped watching tennis for years, but one day, flipping through channels, there it was: Wimbledon. And I was right back there having a lazy summer with my sister, but with better TV definition. Over time, my rekindled love for tennis has grown such that I watch tournaments that aren't majors and have even taken a stab at playing a few times. (I'm terrible, if you're wondering.)
Though I've never travelled to England (unless you count an airport transfer by bus), I'd really like to get out there someday and sip a Pimm's on Henman Hill. In the meantime, Brian and I made Pimm's Cup cocktails at home. These aren't busy affairs – no syrup or citrus squeezing – just cucumbers, lemon, and mint thrown in a glass, muddled, and topped with Pimm's and spicy ginger beer. Simple and refreshing, summer in a glass.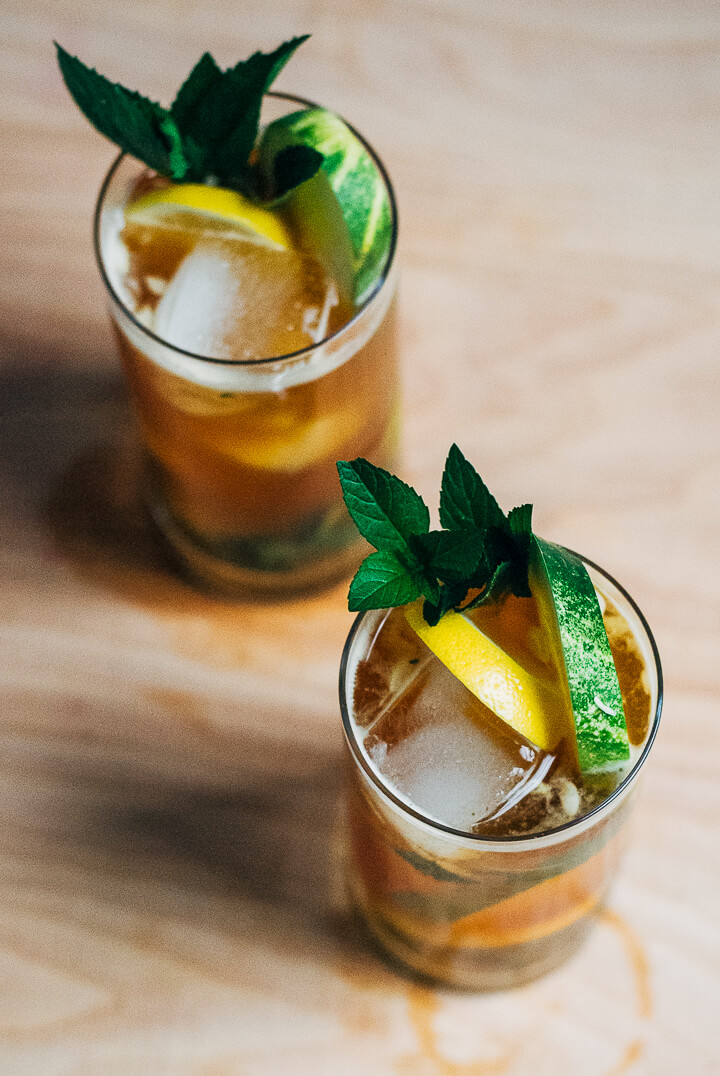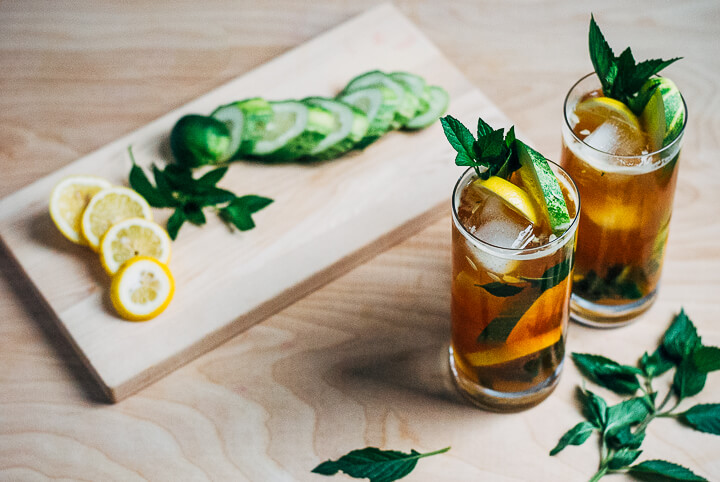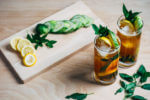 Simple Pimm's Cup Cocktails
A simple take on the classic Pimm's Cup cocktail that's perfect for watching Wimbledon or just enjoying a summer evening.
Ingredients
2 1/2-

inch

thick cucumber rounds

2 1/2-

inch

thick lemon rounds

2

sprigs mint

2

ounces

Pimm's No. 1 Cup

4

ounces

ginger ale or beer
Instructions
Add a slice each cucumber and lemon, and a sprig of mint to the bottom of a Collins glass. Use the back of a wooden spoon to muddle slightly. Fill glass with ice. Pour in the Pimm's, top off with ginger ale, adding more ice if needed. Garnish with remaining cucumber and lemon slices and a sprig of mint.