An incredibly easy blackberry tart recipe brimming with all the goodness of fresh fruit simply prepared.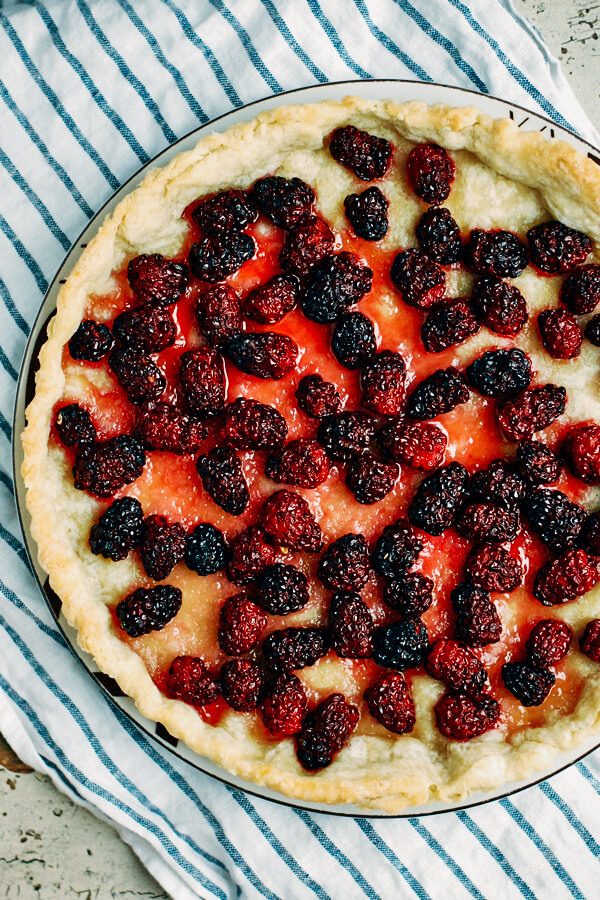 It's been a pleasantly soggy June, and, owing to a certain amount of angst, I've been spending too many hours staring out into the rainy afternoons. My self-imposed anxiety stems from a desire to clarify what the move from Brooklyn to Virginia has meant and figure out what's next. But the thing is, school is out, the days are long, and we have other things to do. So I'm giving myself a temporary pass and plan to spend the coming weeks meandering in the sunshine, or rain, as the case may be. If I ever do figure something out, you'll hear about it, I promise.
For now, I'm listening to the rain on the roof, walking along the river with the girls, and daydreaming whenever I can. Inspired by these simple pleasures, I made this spare blackberry tart, a faithful take on this black raspberry one from a few years ago.
We had a couple of friends over on Sunday for a laid-back Father's Day cookout, and it seemed a fitting end to a day spent enjoying the quieter things in life. In the oven, the blackberries take on a jammy perfection. They have just a bit of tang and a hint of sweetness, and compliment the flaky, buttery homemade crust beautifully. Though we went without, a dollop of crème fraîche or a pinch of minced thyme leaves would be exceptional.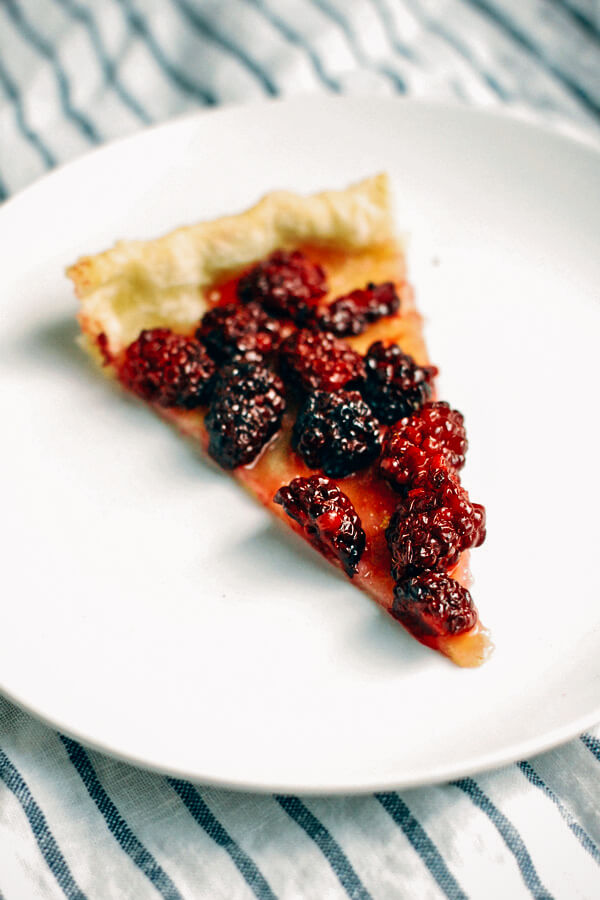 If you're new to homemade crusts, add a little extra water to make the dough easier to work with. Crumbly dough is the most flaky, but if you over-work it you'll generate too much gooey gluten. I think it's best to err wet, and handle the dough as little as possible. For this recipe, and with any wet fruit pie, I find that a preheated baking sheet helps to set up the bottom crust before fruit juice sog sets in.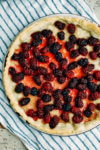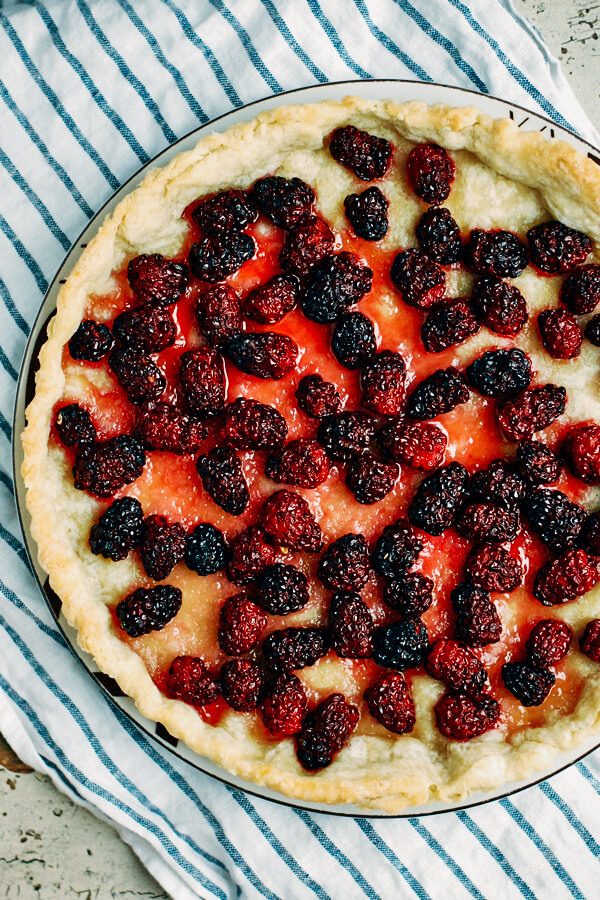 Simple Blackberry Tart Recipe
An incredibly easy blackberry tart recipe brimming with all the goodness of fresh fruit simply prepared.
Ingredients
Crust
1 1/4

cups

unbleached all-purpose flour

2

tablespoons

sugar

1/2

teaspoon

sea salt

8

tablespoons

cold unsalted butter,

rough chopped

5

tablespoons

ice water

or more if needed
Blackberries
1

pint

blackberries,

washed and dried

3

tablespoons

sugar

zest and 2 tablespoons juice from 1 lemon

pinch

sea salt
Instructions
To make dough, in the bowl of your food processor, pulse flour, sugar, and salt to combine. Pulse in butter, until dough has a slightly sandy texture. Drizzle in water, pulsing just until it is well-dispersed in dough.

Dump out onto a lightly floured surface and gather into a ball. Flatten into a disc, wrap in plastic wrap, and chill at least 30 minutes.

Preheat oven to 400 degrees F. Place a rimmed baking sheet (one big enough to accommodate your tart pan) in oven to heat as well. Grease a 9 or 10-inch tart pan and set aside.

Toss all of filling ingredients together in a small bowl. Set aside and allow ingredients to mingle while you roll out crust.

On a lightly-floured surface, roll tart dough out into a 12-inch circle. Fold into quarters, then unfold in the tart pan. Tuck any overhanging dough into sides of tart. Scatter blackberries and any juice; place on heated baking sheet and into oven immediately. Bake about 30 minutes, or until crust is a very light golden and berries are bubbling.

Cool 20 minutes, slice, and serve.
SaveSave
SaveSave
SaveSave