A simple and delicious holiday feast featuring crispy roasted spatchcock chicken with buttery sheet pan smashed potatoes and Brussels sprouts. This post is created in partnership with SVO Farmer Focus Chicken.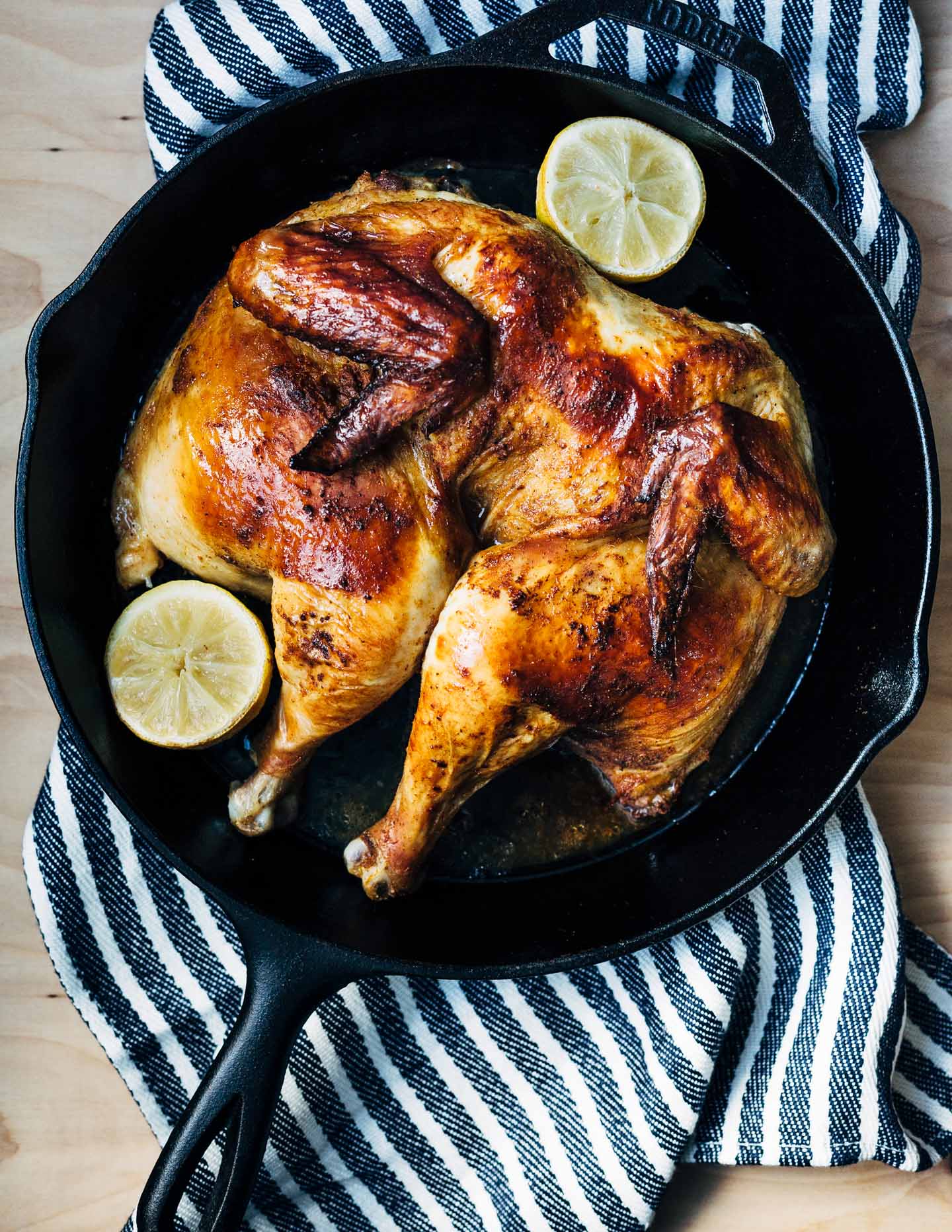 Something new and, frankly, thrilling is happening this Christmas: we're staying home. Every Christmas since Brian and I have had kids, we've woken up Christmas morning in Brooklyn or Charlottesville, opened presents, had brunch, and then piled into the car for the long drive to see our extended family. I've long envied families who spend an idle, Christmas.
And this year, Christmas Day will be ours. I'm envisioning a laid back day, naps, and walks outside, with something festive for dinner. It would be just like me to muck up the relaxed holiday vibes by dreaming up some complicated Christmas dinner, so I'm confronting my worst tendencies and planning an easy, delicious dinner.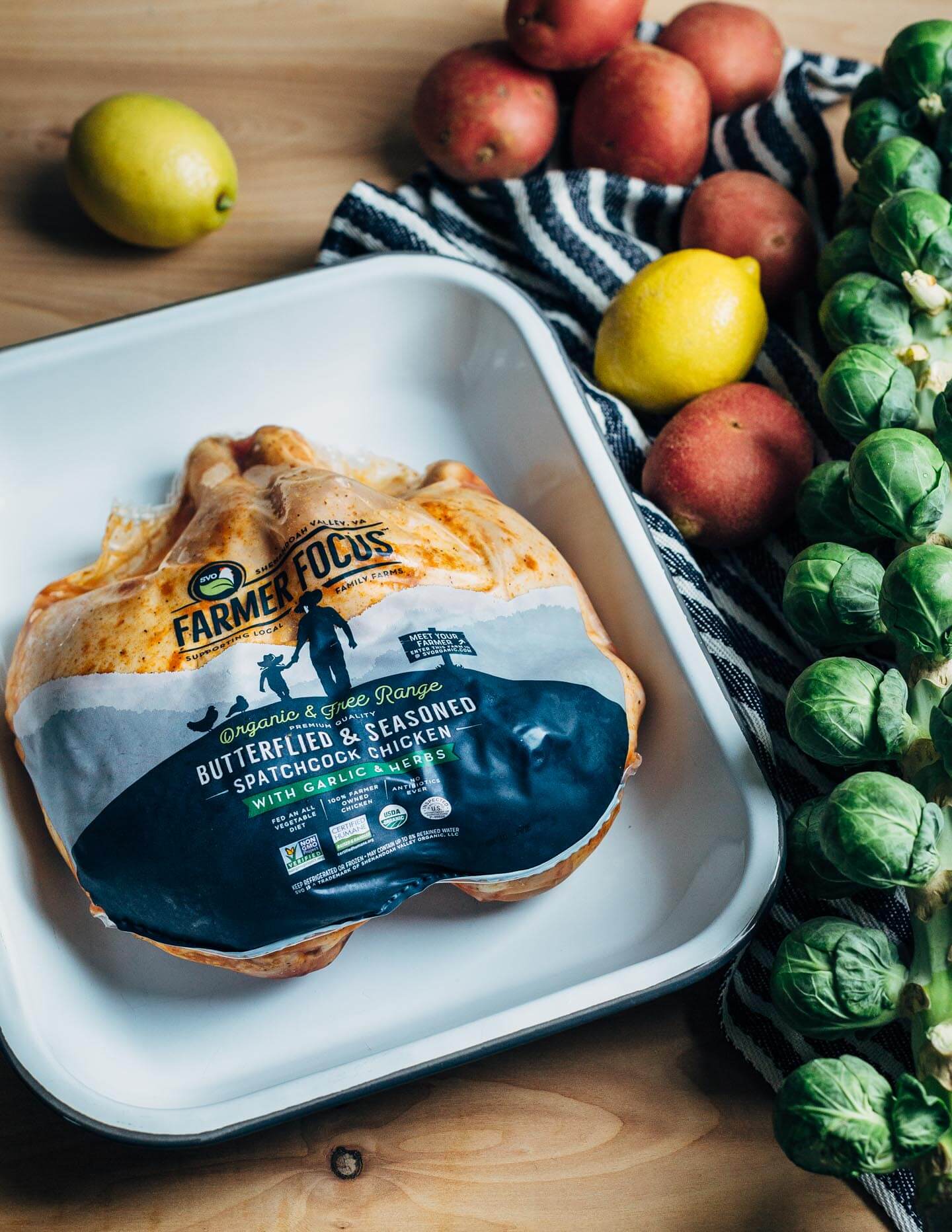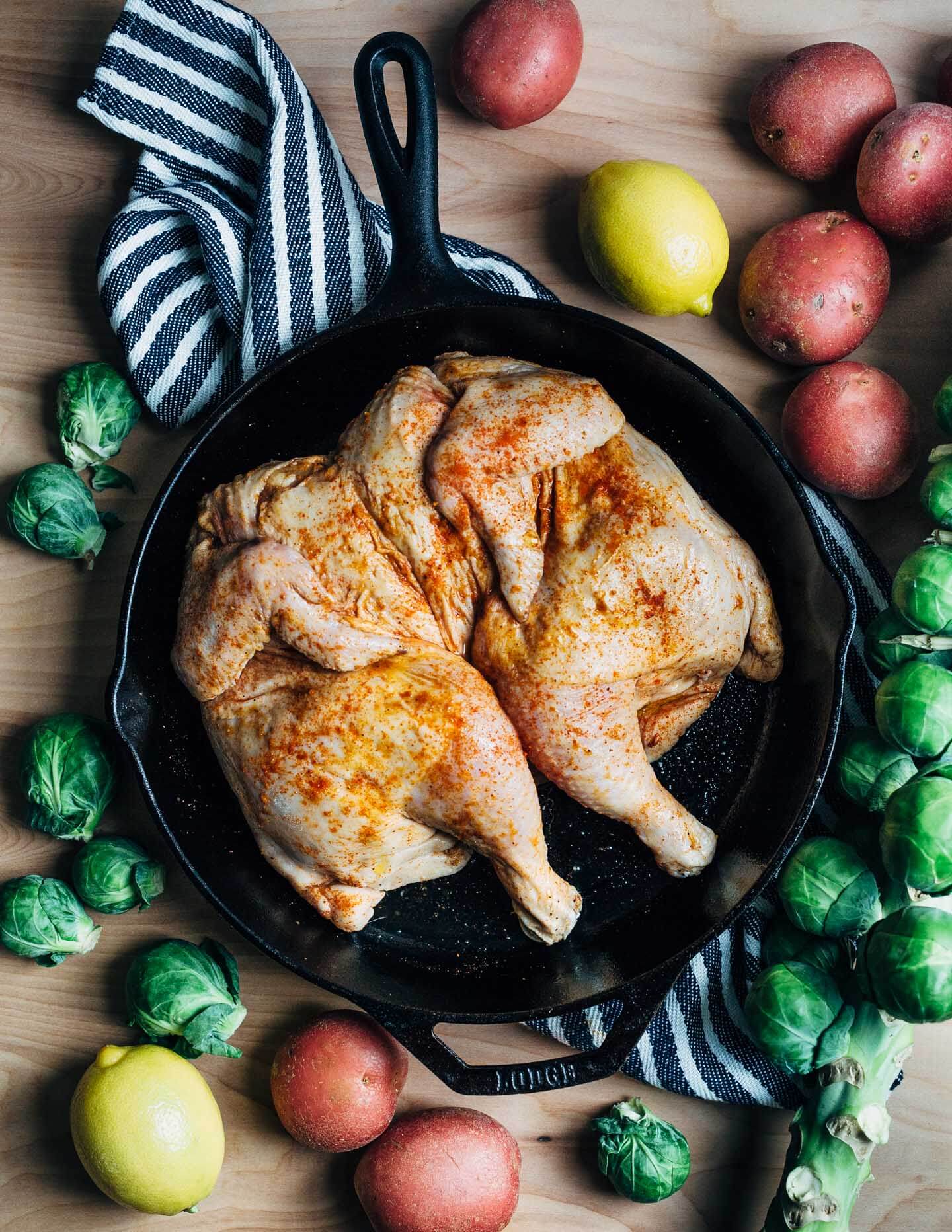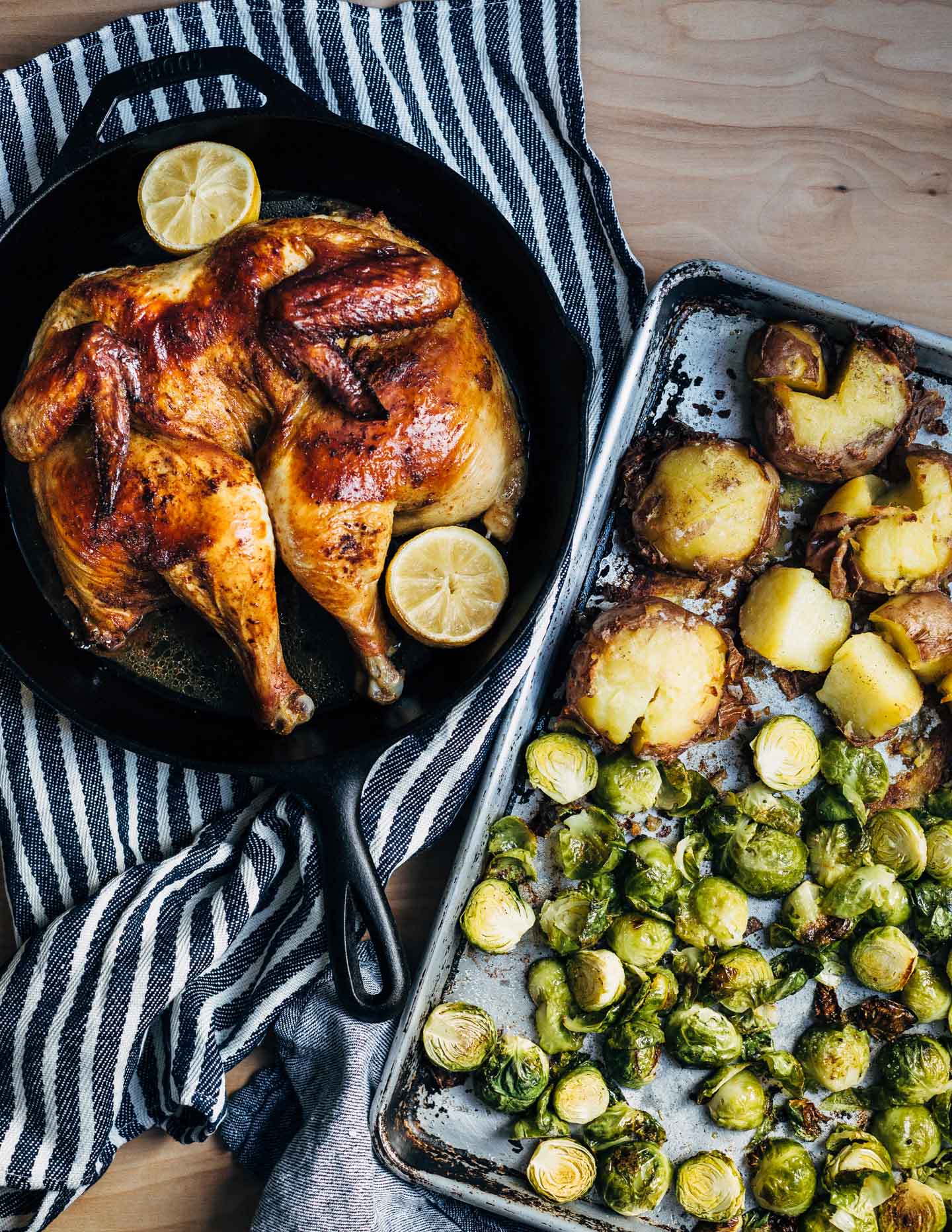 That's where this spatchcock chicken and vegetables recipe comes in. If you're not familiar, spatchcock just means that the backbone has been removed so the flatter chicken can cook more evenly and faster; it's also sometimes referred to as a butterflied chicken. The flattened chicken also allows the skin to cook all at once, roasting up perfectly crisp and golden. Even better, SVO Farmer Focus Spatchcock Chicken is already cut and seasoned. So all you need to do is set the chicken in a roasting pan. For added simplicity, I decided to roast up smashed potatoes and Brussels sprouts alongside the chicken for a meal that takes less than an hour to cook, start to finish. That leaves me (and you!) plenty of time to savor Christmas without an ounce of hassle.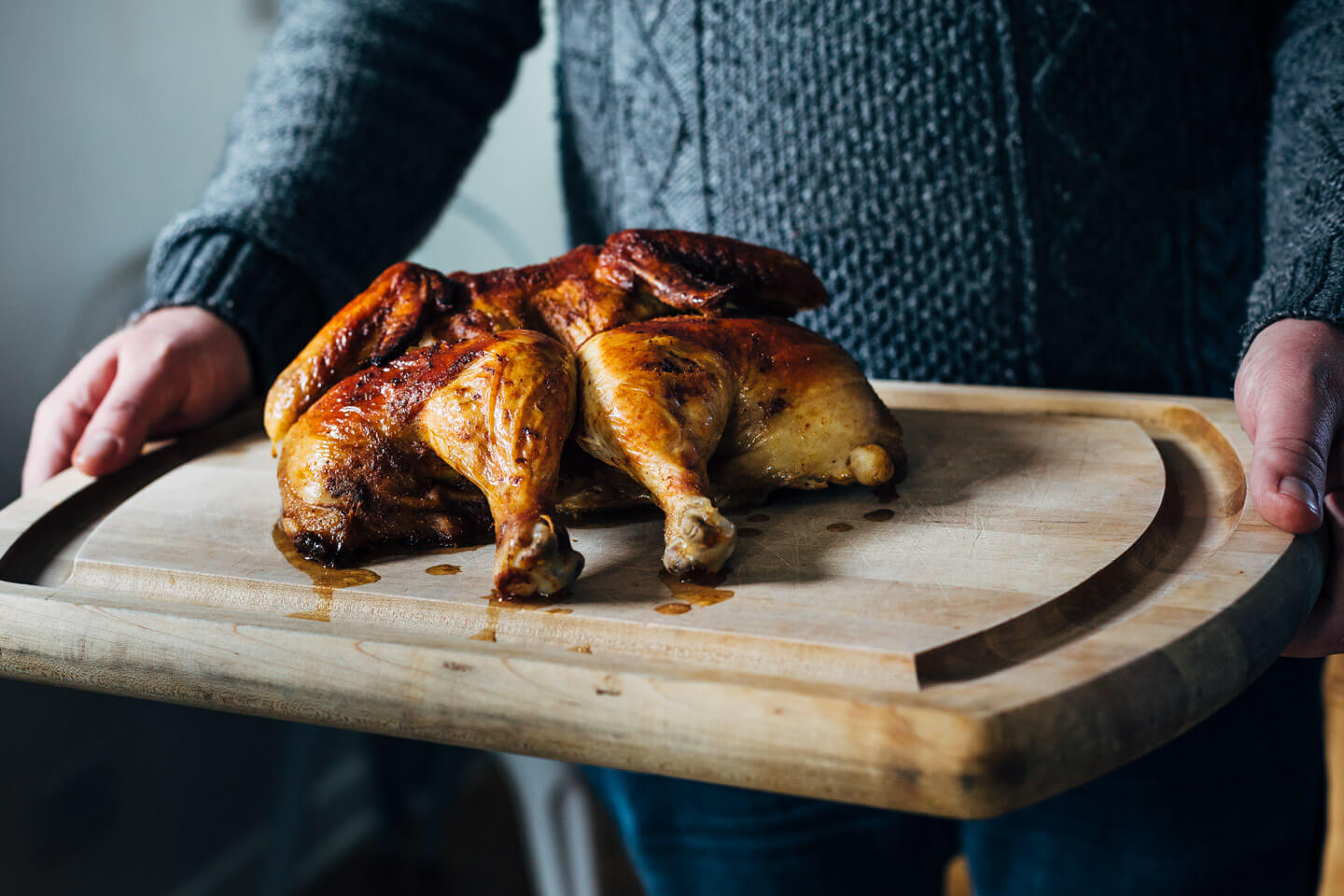 SVO Farmer Focus Chicken is a longtime partner of mine, and I'm always thrilled to serve their products at my family table. Farmer Focus starts withpartner farmers committed to caring well for their chickens by providing outdoor access and high-quality vegetarian feed. SVO Farmer Focus chicken is USDA Certified Organic, Certified Humane, Non-GMO Project Verified, and has a Global Animal Partnership (GAP) Step 3 rating. Beyond that, I have visited some of their partner farms and have seen for myself that this company is doing chicken right. The proof is in the incredibly tender, fresh taste of Farmer Focus chicken that comes through in every bite.
SVO Farmer Focus is continually expanding. Find a retailer near you.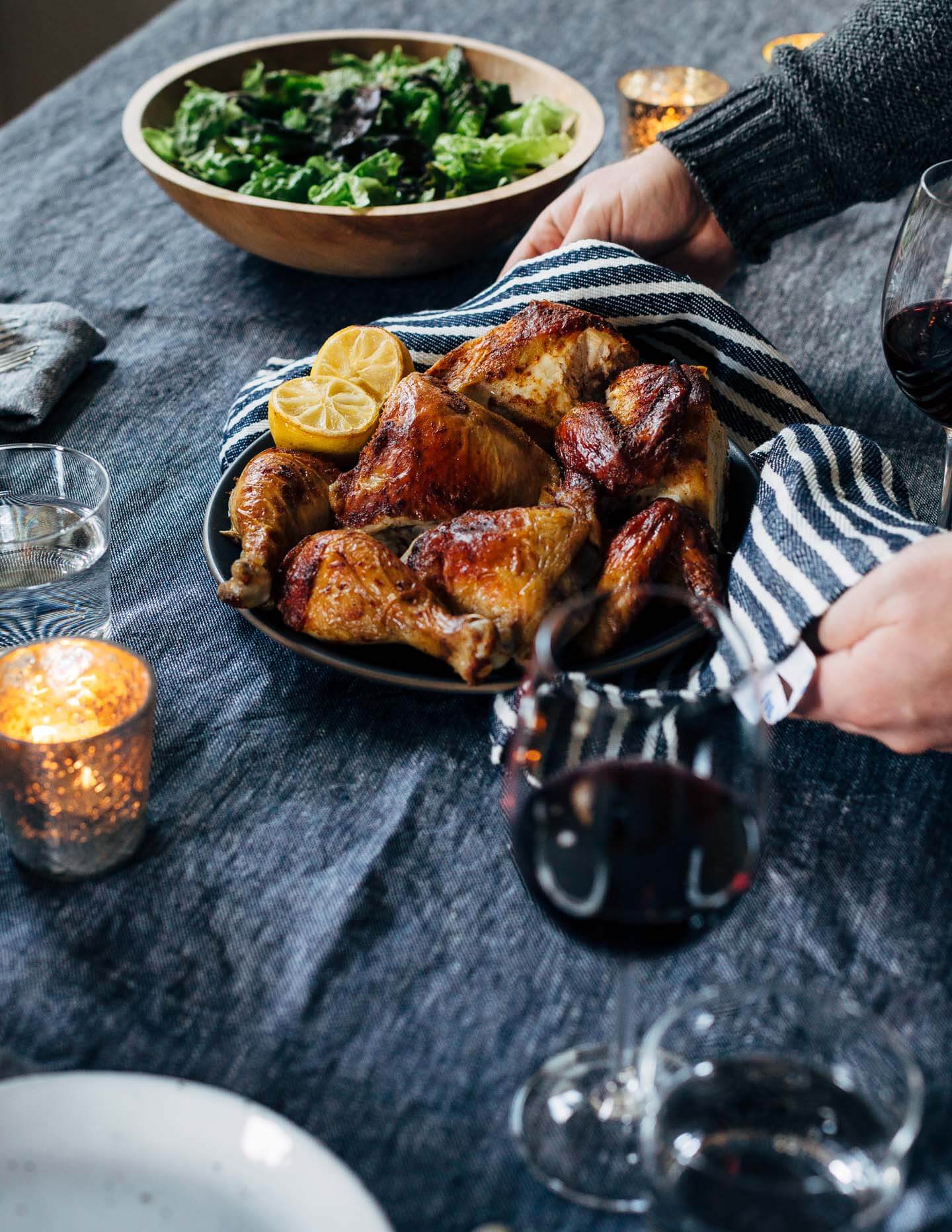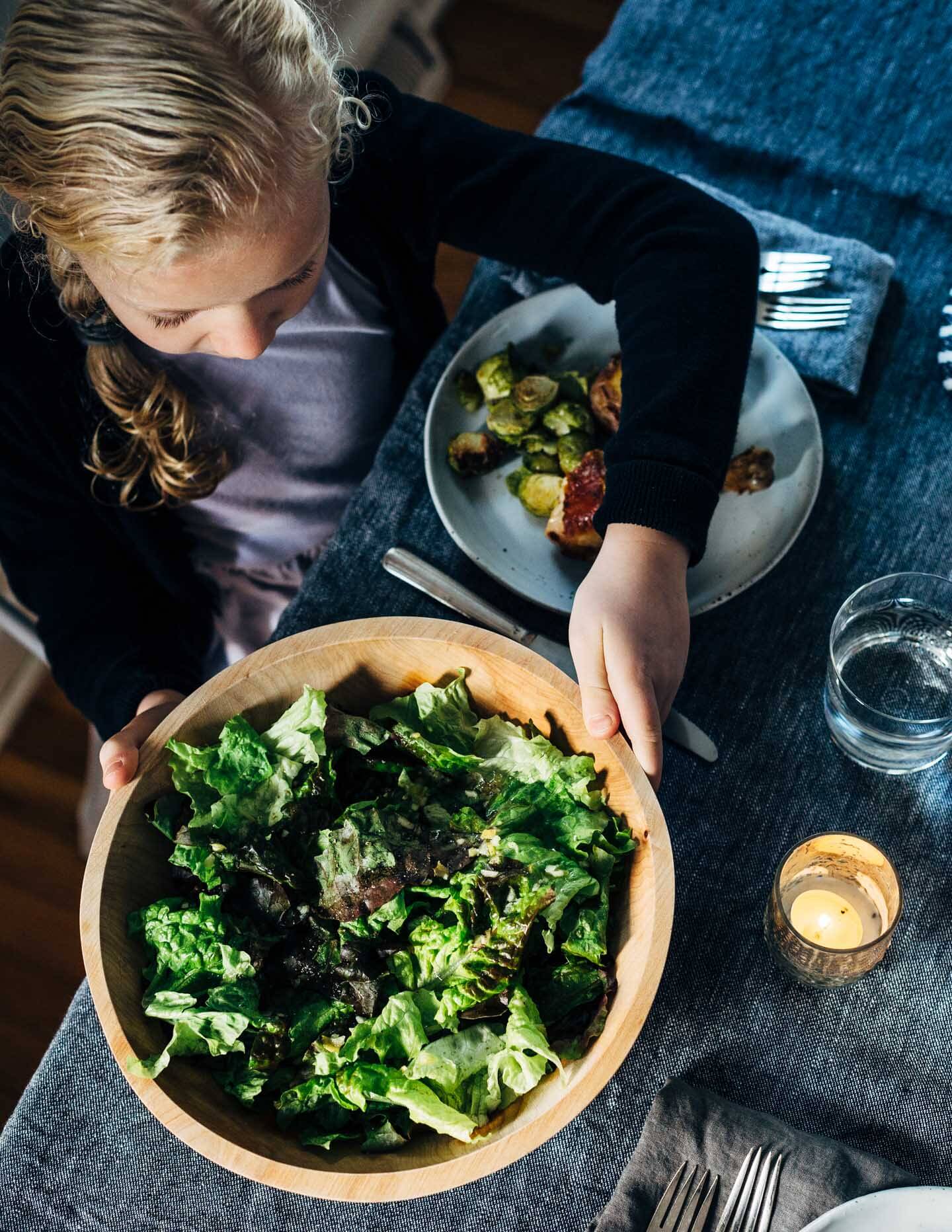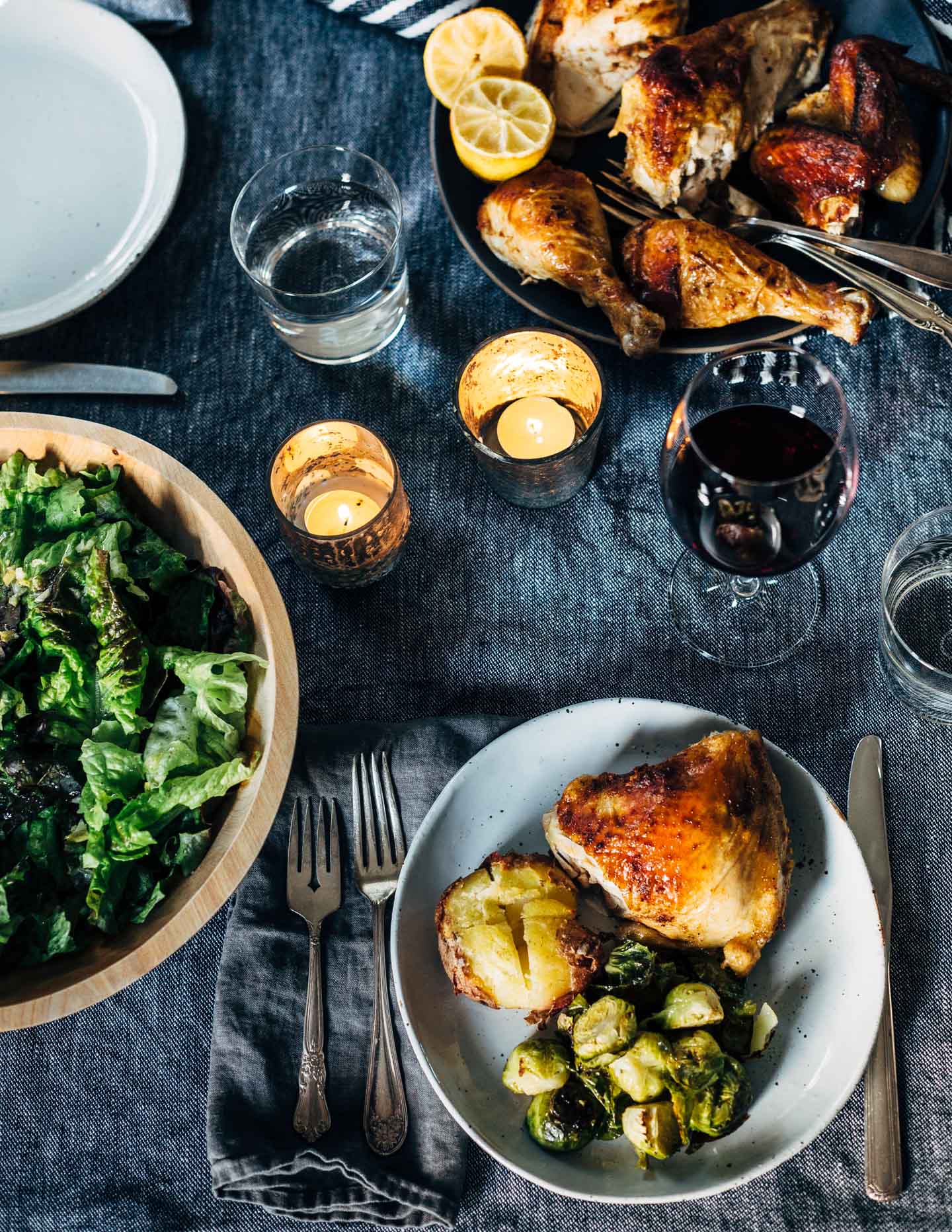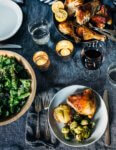 Roasted Spatchcock Chicken, Smashed Potatoes, and Brussels Sprouts
A simple and delicious holiday feast featuring crispy roasted spatchcock chicken with buttery sheet pan smashed potatoes and Brussels sprouts.
Keyword:
roasted spatchcock chicken
Instructions
Preheat oven to 400 degrees F. Drain any juices from chicken and set in a 9-inch cast iron skillet, baking dish, or small roasting pan. Tuck lemon halves next to the chicken. Set aside.

Set potatoes in a large pot of cold water and bring to a boil. Add 2 tablespoons sea salt. Boil 12 - 15 minutes or until potatoes are fork tender. Drain and set aside to cool.

Arrange potatoes on a large rimmed baking sheet. Using a flat-bottomed cup or a small pan, smash potatoes so they split open. Use a paring knife to make a 1-inch deep cross cut in the top, and if needed, smash a bit more to expose the surface area of the potato. Brush generously with melted butter, sprinkle with sea salt and pepper.

Roast chicken and potatoes for 20 minutes. Push potatoes to one side of the pan; arrange Brussels sprouts on the other side. Brush potatoes and Brussels sprouts with remaining butter, and sprinkle sprouts with sea salt and pepper. Roast 15 - 20 minutes more, or until the chicken reaches an internal temperature of 165 degrees F and the potatoes and sprouts are cooked through with crispy edges.

Rest chicken 5 minutes, then carve. Squeeze juice from roasted lemon halves over the chicken and Brussels sprouts, and then serve right away.