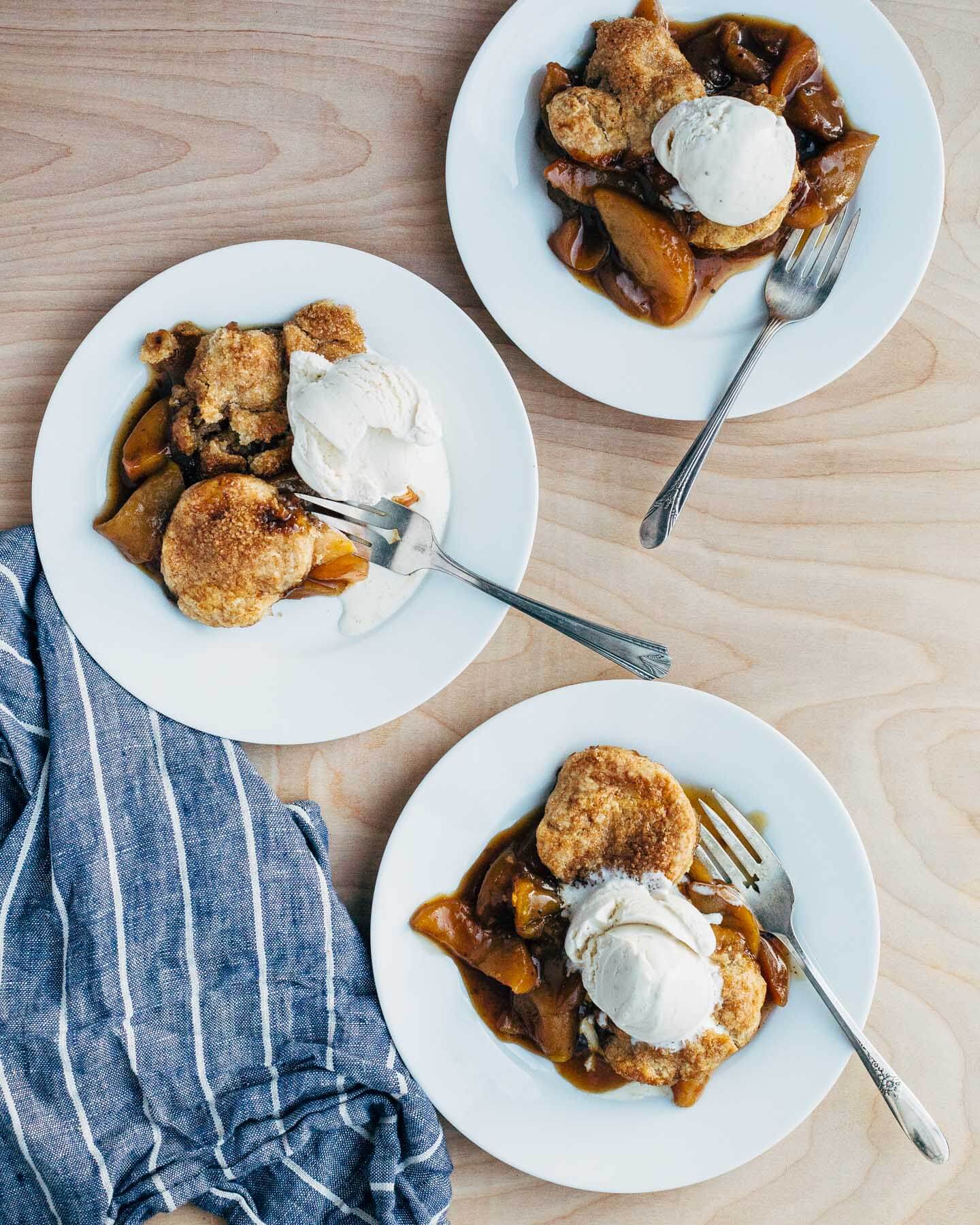 In support of immigrants everywhere, I'm sharing my family's immigration story, plus an apple pandowdy recipe with a nutty spelt crust. 
It's tricky writing about my family's immigration story because in a lot of ways, there isn't much of one; the only recent immigrant in my family tree wasn't very recent and his journey to America wasn't a grueling one. Here it is: my maternal grandfather immigrated to the United States from Nova Scotia, Canada as an infant, when his father, an Episcopal priest, took a post at a church in New York before ultimately settling in Southern Ohio. When he grew up, my grandfather fought for the US in World War I (I know you're wondering just how old I am now, but my grandfather was much older than my nana and she had my mother later in life and my mother in turn had me later in life) and then supported his own large family, and a few others, through the Depression.
That's it. No flight from injustice. No harrowing border crossings. No showing up in Manhattan with nothing but a dollar and dream. Nonetheless, I believe it still holds a lesson for us. America should be a place for everybody. People come here for big reasons like fleeing a war and little ones like getting a new job. But we all have a right to be here and we all have something to contribute.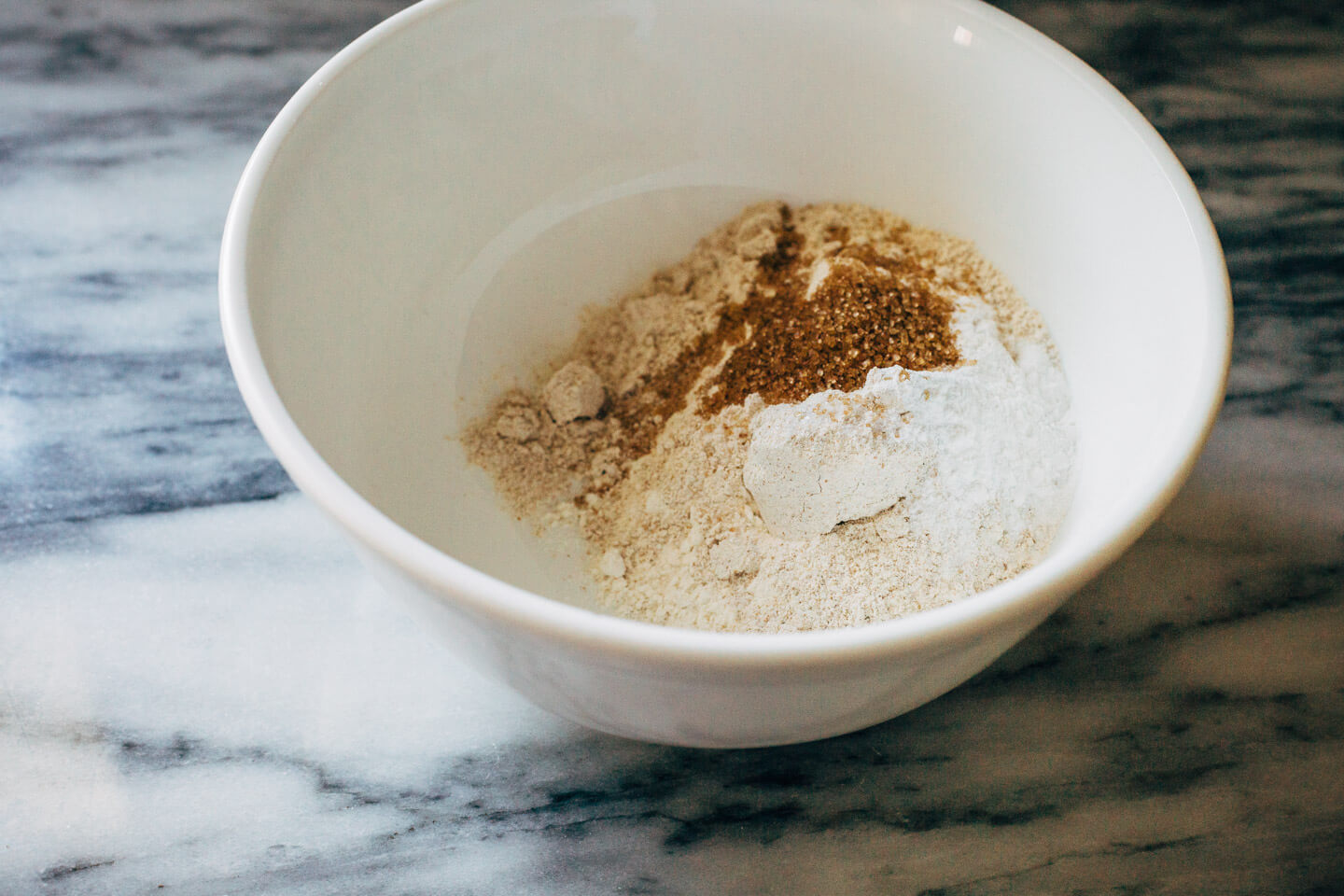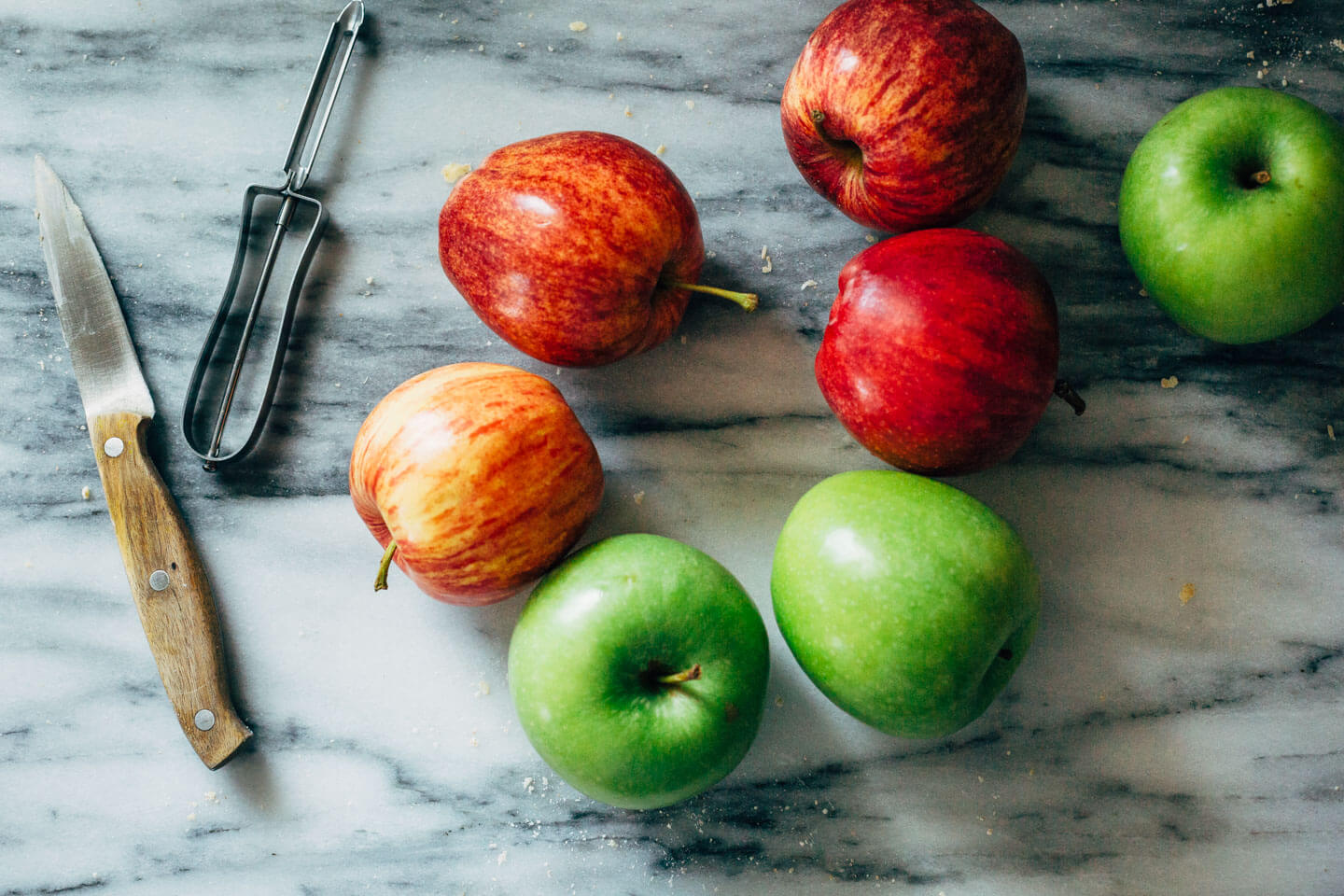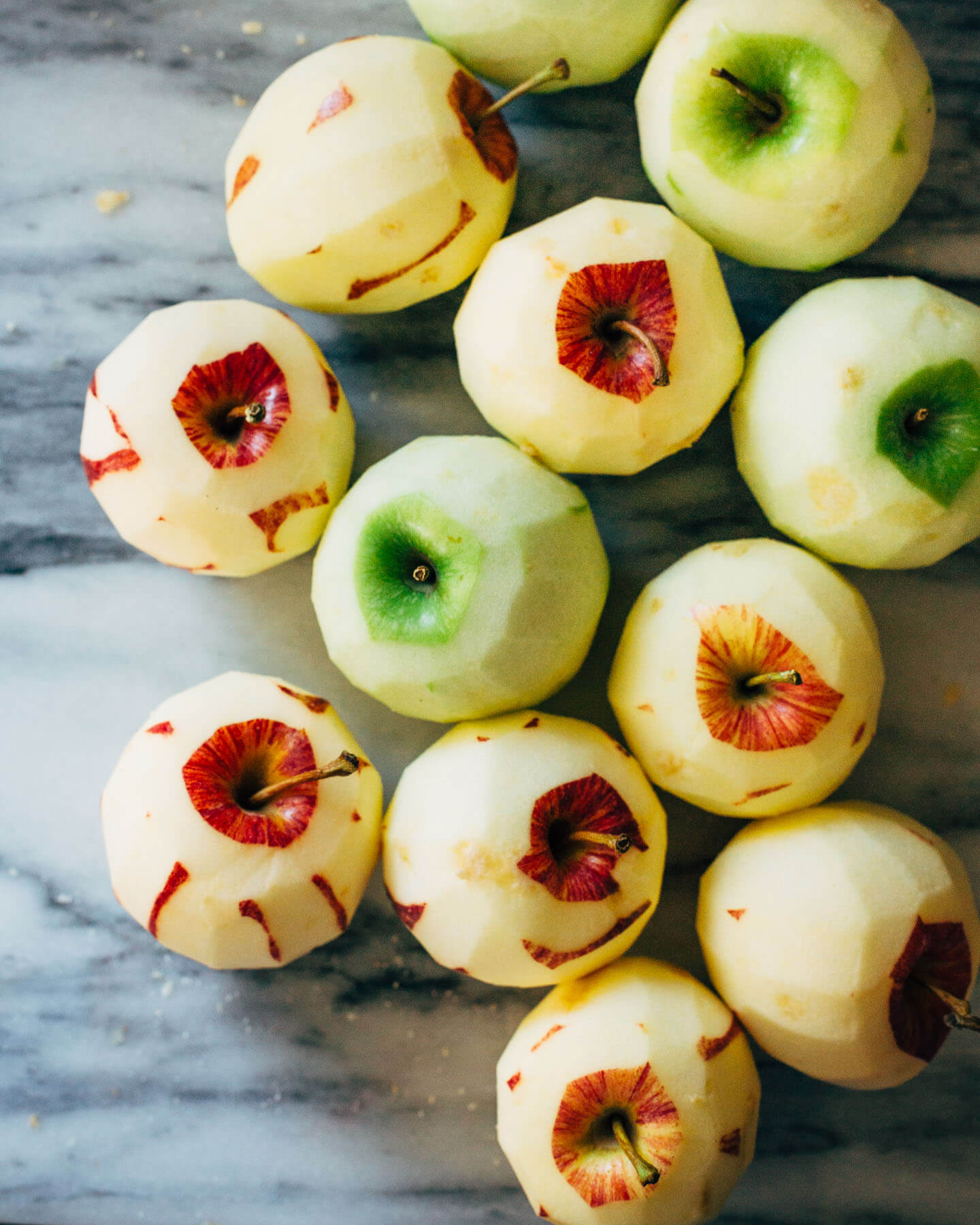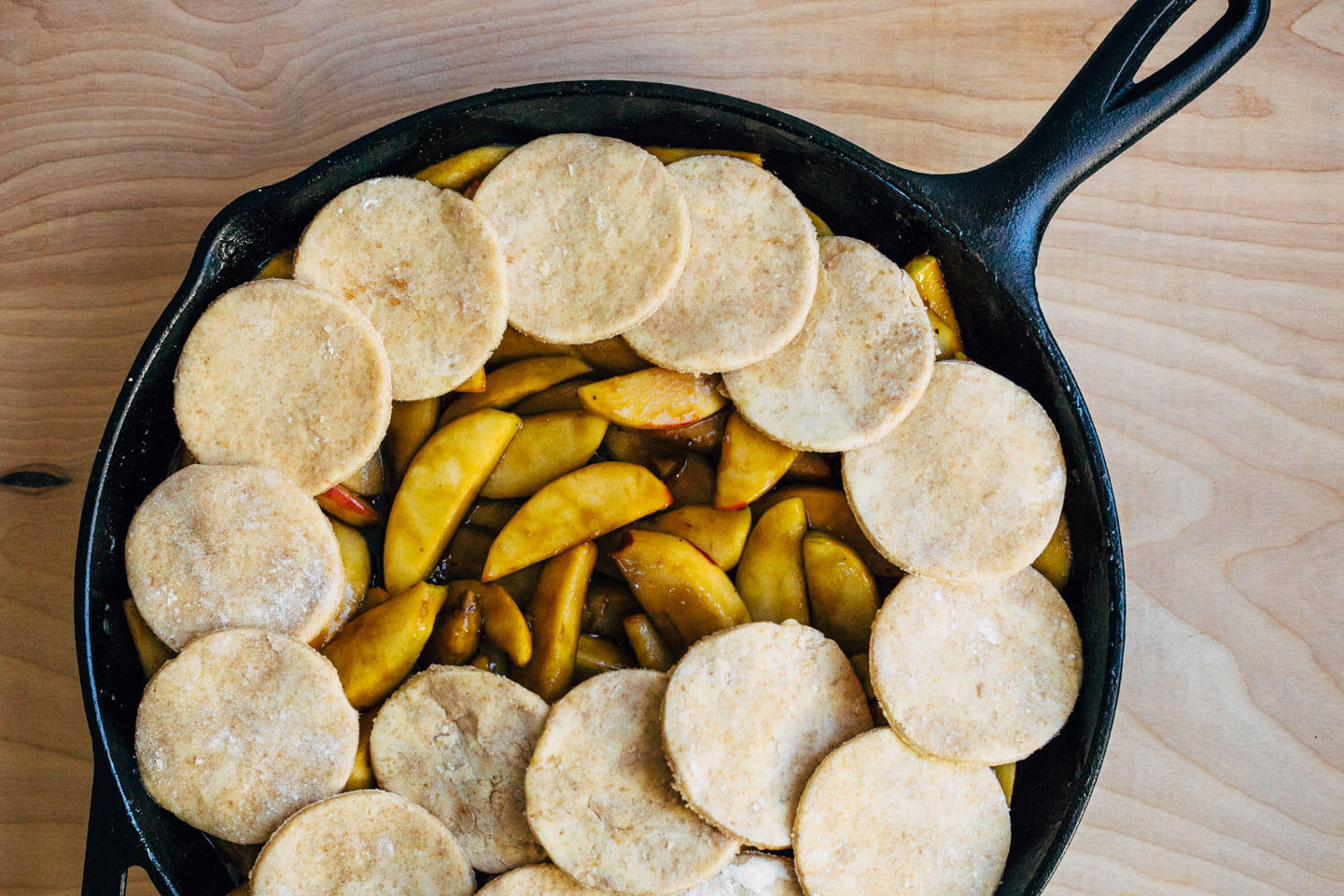 Immigrants make our country a better place. Growing up in San Diego, I saw the sacrifices my friends' parents made when they came from Mexico, the Philippines, and Syria, and how much stronger they made the city. Later in NYC, everybody from my friends to my daughter's classmates to the guys working in the bodega came from all corners of the world, and they made the city alive. They made it a place where people were becoming Americans while shaping what it means to be American at the same time. It's a beautiful thing and it's worth fighting for. If you believe in the power of immigrants and protecting refugees, please consider donating to the ACLU and IRC.
Throughout the day, food bloggers around the world will be sharing their immigrant food stories. Follow along: #immigrantfoodstories.
Nicole Gulotta, Eat This Poem
Lily Diamond, Kale & Caramel
Karen Chan, Honestly YUM
Emma Galloway, My Darling Lemon Thyme
Kimberley Hasselbrink, The Year in Food
Sydney Kramer, The Crepes of Wrath
Liz Harris, Floating Kitchen
Bella Karragiannidis, Ful-Filled
Caroline Hurley, Taste Love and Nourish
Imen McDonnell, Farmette
Aysegul Sanford, Foolproof Living
Alana Kysar, Fix Feast Flair
Jenny McGruther, Nourished Kitchen
Jenny Huang, Hello My Dumpling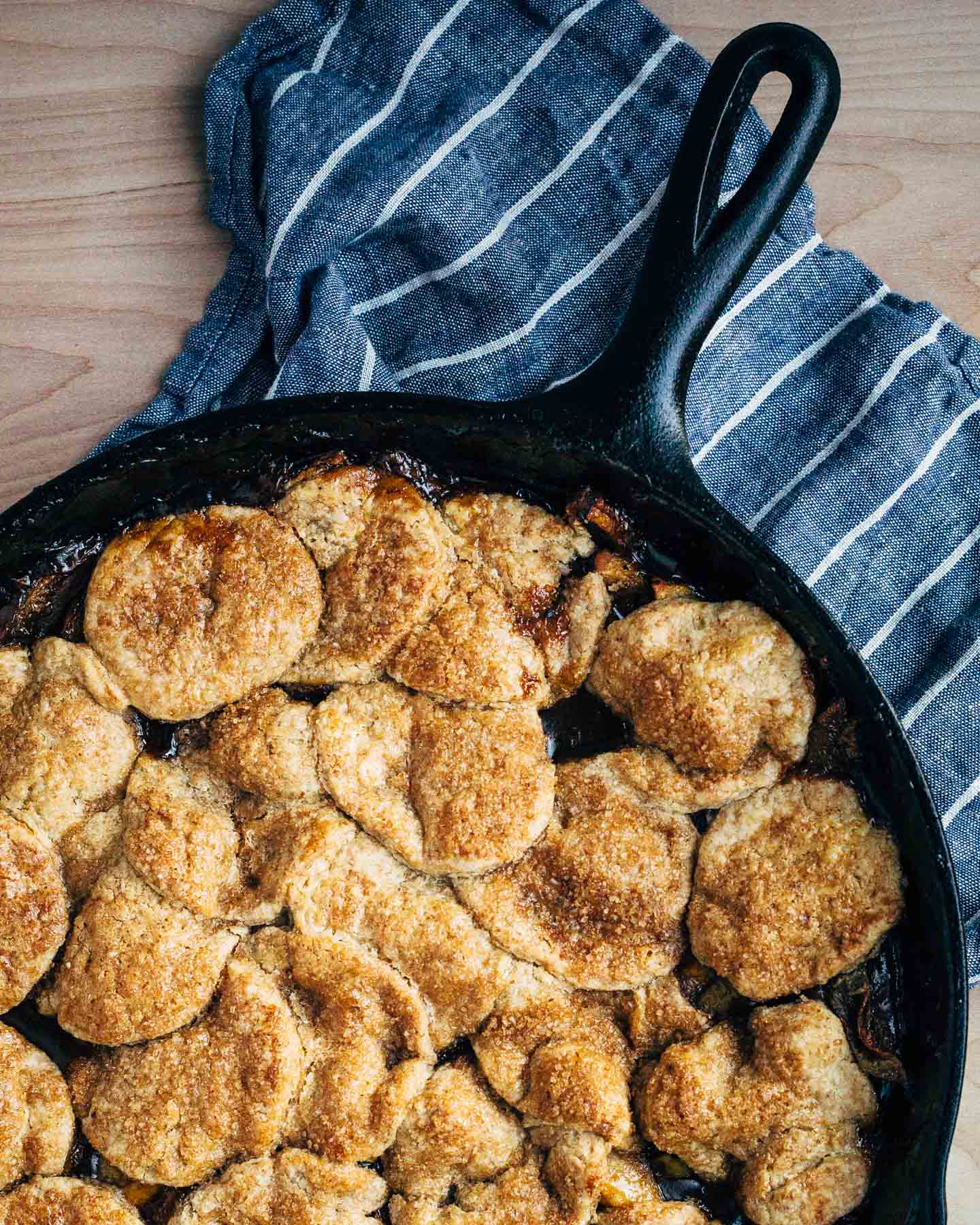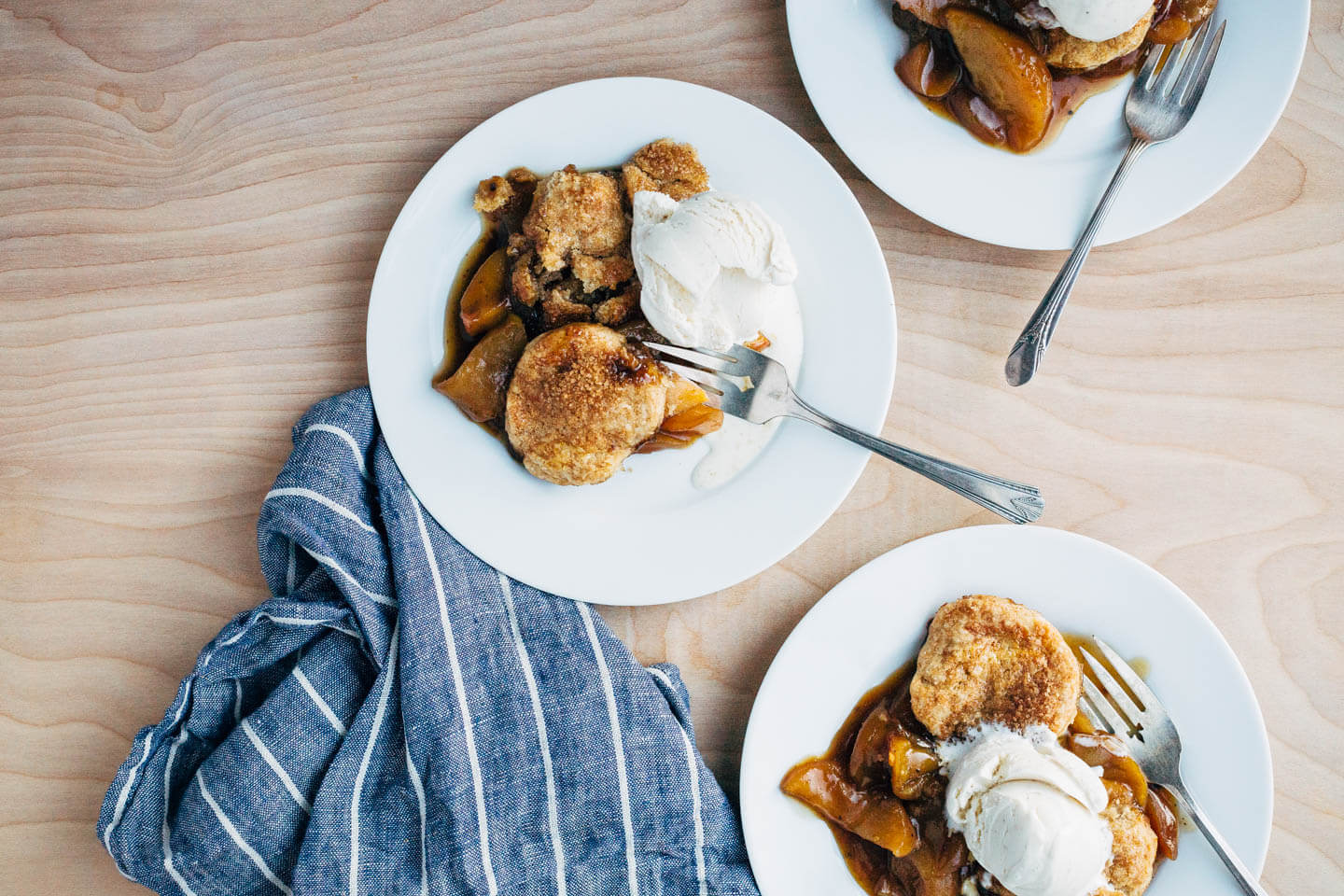 Now back to the Canadians. In creating this post, I called my mom to see if she remembered any recipes from her dad's side of the family. She couldn't think of anything and said that anyway, my grandfather liked my nana's Pennsylvania Dutch cooking best. I decided to split the difference and make an apple pandowdy. It's a traditional dish in the Canadian Maritimes and Pennsylvania Dutch country, and besides, I'm positive I get my pie crust skills from Nana. Mine is a simple pandowdy recipe with thick cut apples swimming in a rich caramel-like syrup made with a mix of raw sugar, maple syrup, molasses, and a hint of Champagne vinegar, while spelt gives the flaky crust a nutty edge. (If you don't have Champagne vinegar on hand, sub a sweet-ish vinegar like rice or white wine.)
Finally, thank you for the outpouring of support for my last post. Your comments and solidarity were fortifying. Even those who disagreed with my views expressed their views with civility and a willingness to engage. Always, I'm grateful for this community.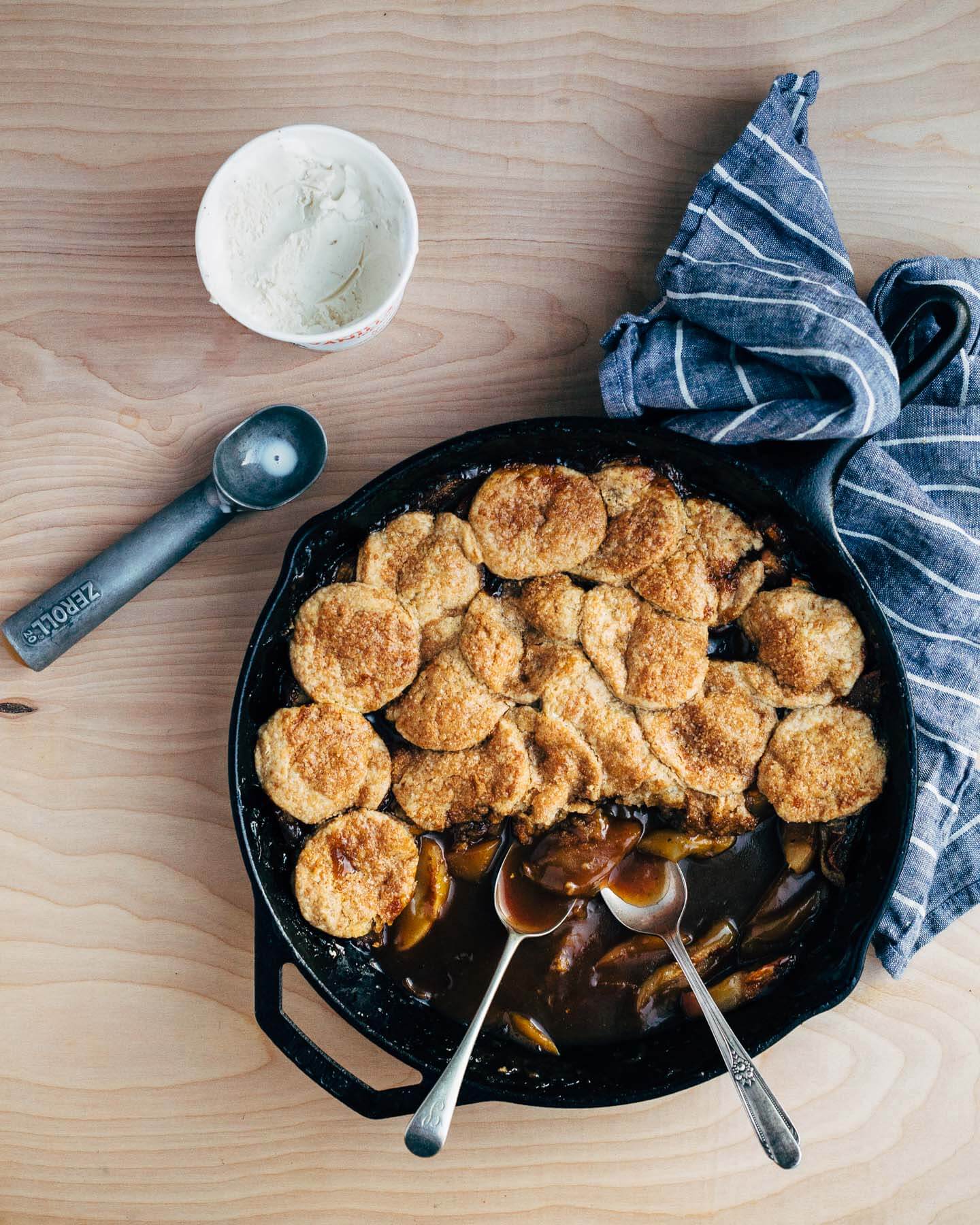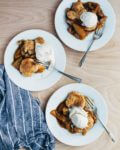 Spelt Crust Apple Pandowdy
A rustic apple pandowdy recipe with hints of Champagne vinegar and a nutty spelt crust.
Ingredients
1/2

cup

all-purpose flour

1/2

cup

spelt flour

15

tablespoons

cold unsalted butter, divided

1/2

cup

plus 3 tablespoons raw or turbinado sugar, divided

1

teaspoon

baking powder, divided

1

teaspoon

sea salt

1/4

cup

Champagne vinegar

3

tablespoons

cornstarch

1

tablespoon

blackstrap molasses

1/2

teaspoon

fresh grated nutmeg

1/2

teaspoon

fresh ground cloves

12

crisp, flavorful apples (I used Gala and Granny Smith), peeled, cored, and cut into 1/2-inch wedges

2

tablespoons

cream

vanilla ice cream, for serving (optional)
Instructions
In a medium bowl, combine flours, 1 tablespoon sugar, baking powder, and 1/2 teaspoon sea salt. Use a box grater to grate in cold butter. Rub into flour mixture with fingertips, until butter is well combined and mixture appears crumbly. Drizzle in just enough ice water for mixture to hold together. Press dough into a disc, cover tightly with plastic wrap, and chill in fridge 30 minutes or longer.

Preheat oven to 375 degrees F.

Line a tray or large plate with parchment. On a lightly floured surface, roll dough into a 12-inch square. As this point, you can either use a paring knife to cut dough into 3-inch squares, or use a 3-inch biscuit cutter or other cookie cutter to make shapes. Set cut shapes on lined tray. Re-roll and cut scraps until all the dough is used. Set cut dough in refrigerator while you make filling.

To make filling, combine maple syrup, 1/2 cup sugar, vinegar, cornstarch, molasses, spices, and 1/2 teaspoon sea salt in a 12-inch cast iron skillet over medium heat. Add apples in batches, folding and stirring as they cook down. Stirring often, continue cooking filling 10 minutes. Remove from heat.

Working quickly, layer chilled dough shapes on top of warm filling. Brush with cream and sprinkle with remaining 2 tablespoons sugar. Bake 35 - 45 minutes or until dough is a light golden hue and the filling is bubbling vigorously.

Cool 30 minutes. Serve with a scoop of vanilla ice cream.
Recipe Notes
If you don't have Champagne vinegar on hand, sub a sweet-ish vinegar like rice or white wine.