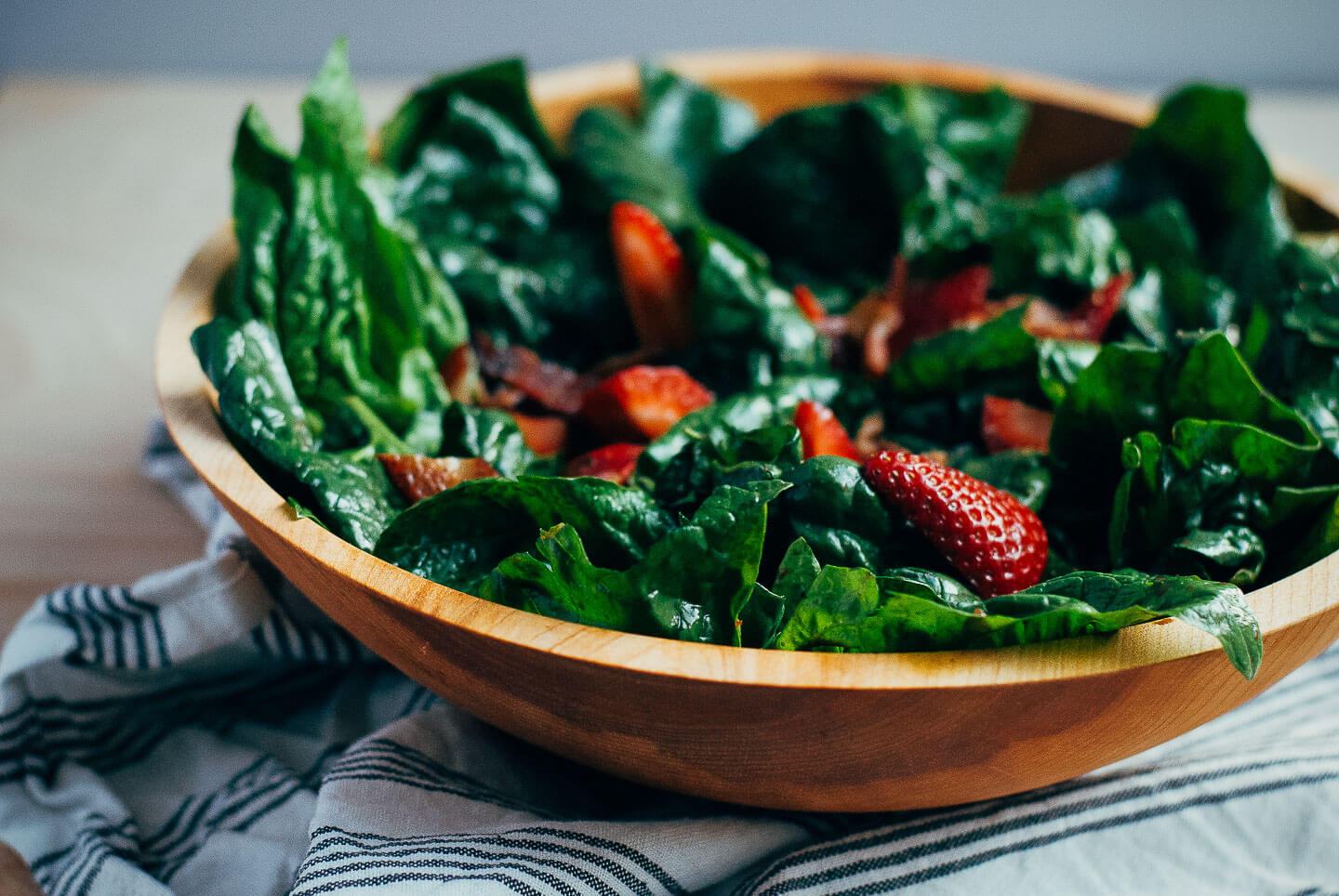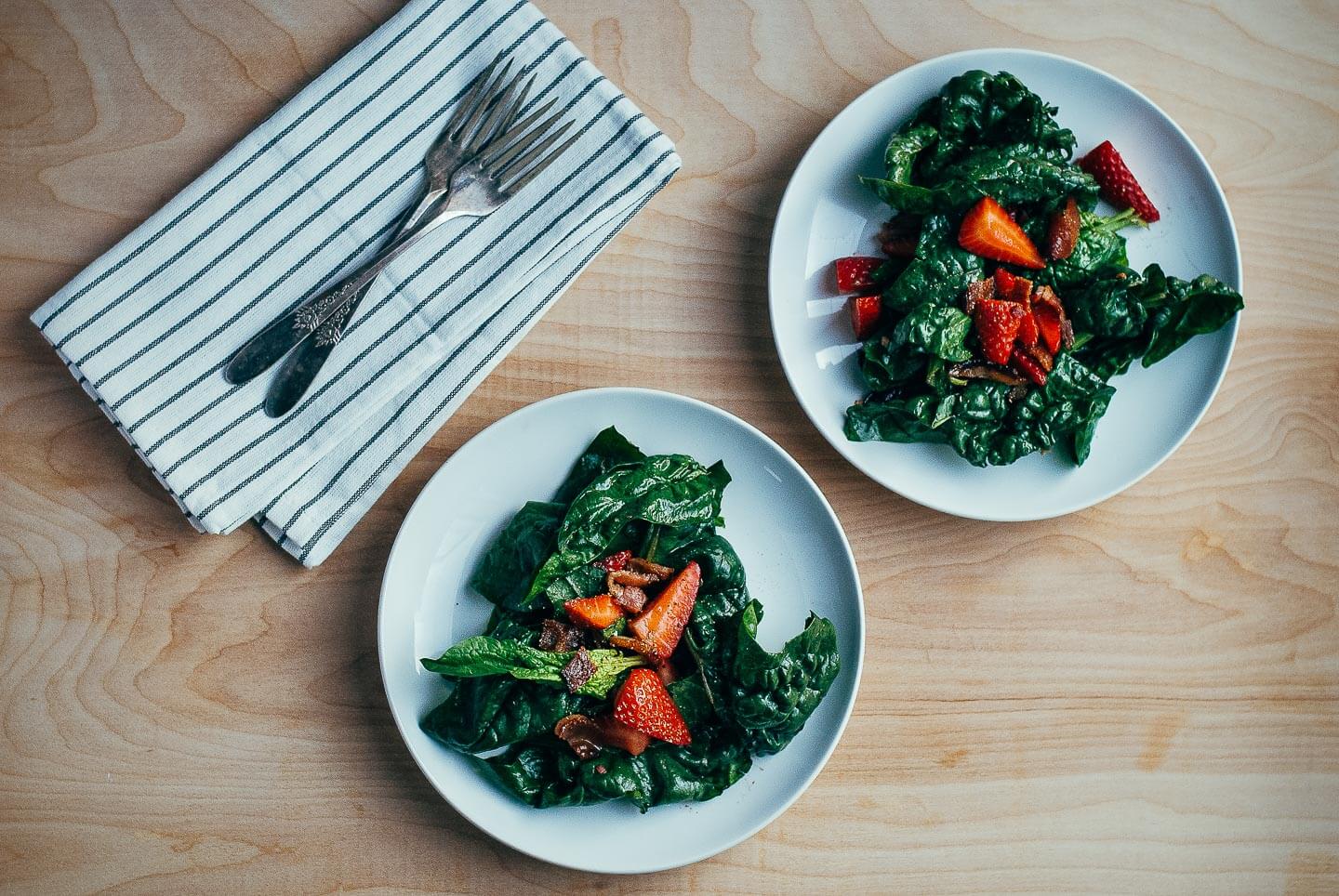 A vibrant strawberry spinach salad recipe topped with crumbled bacon and tossed in a simple, smoky bacon fat vinaigrette.
This is a consolation salad. As far as consolations go, it's tops – sweet strawberries and green spinach tossed with smoky bacon and a bacon fat balsamic vinaigrette. Still, it's not the post I'd wanted to share this week. Last Friday, my 8 year-old's odd summer cold progressed from annoying cough to an inability to breathe and an ambulance ride in the space of about twelve hours. Today, her little sister's sick. She doesn't seem as bad, but we're heading to the doctor soon anyway.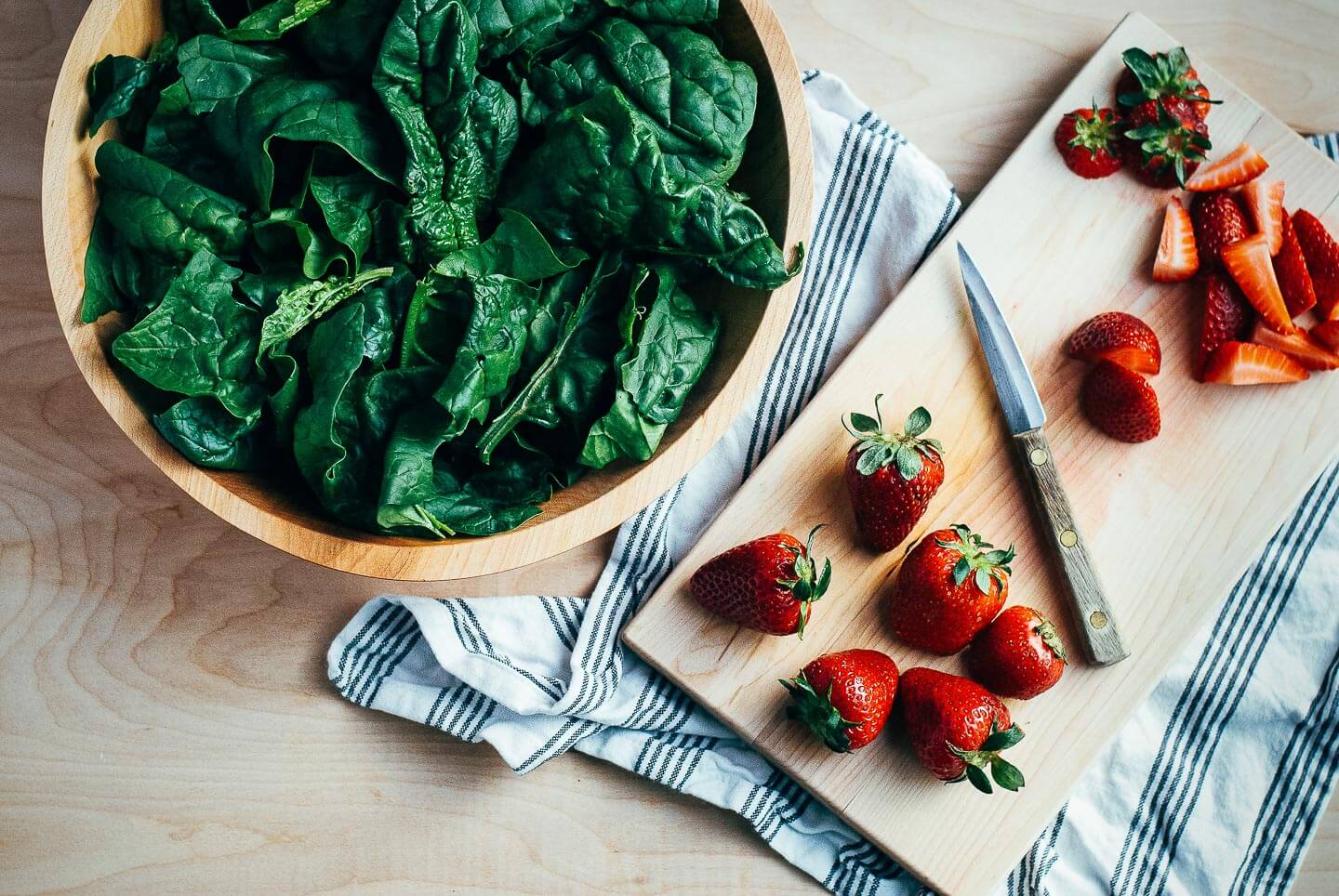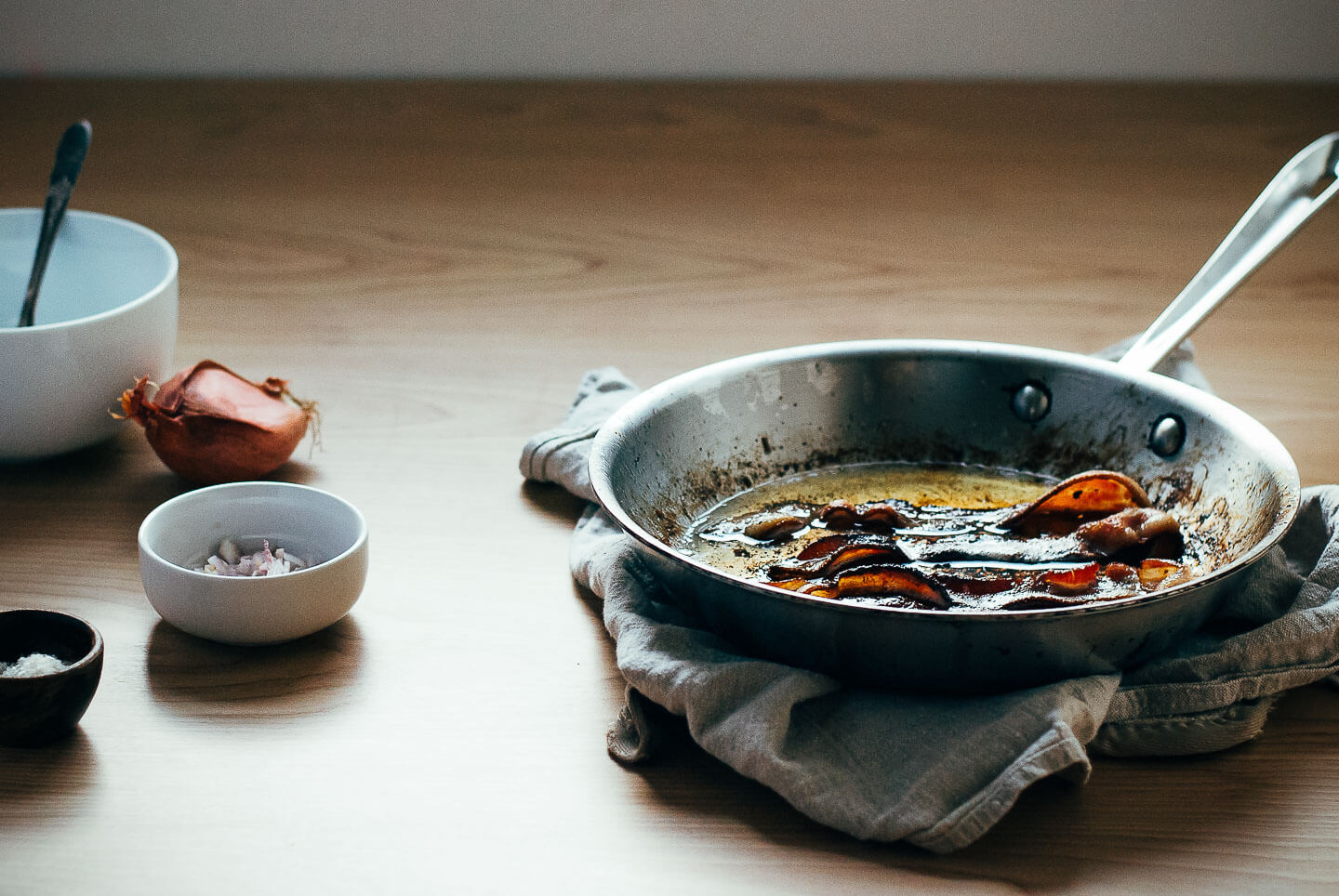 In the wake of all this, plans have been cancelled, classes missed, deadlines pushed. It's what we do to keep our girls well. Today, late in posting for the week already, I'm scrapping the recipe I've been piecing together all week and sharing an easy, richly flavored salad that makes the most of the season's best produce. And there's a trick – as I mentioned, the vinaigrette's made with bacon fat. Brian and I have always advocated for using meat for flavor and this dish has it in spades.
I posted about our hospital trip on Instagram and was so grateful for all the comments and well wishes. I read them to my daughter and she was cheered. Thanks for always being here for all the good times and rough times too.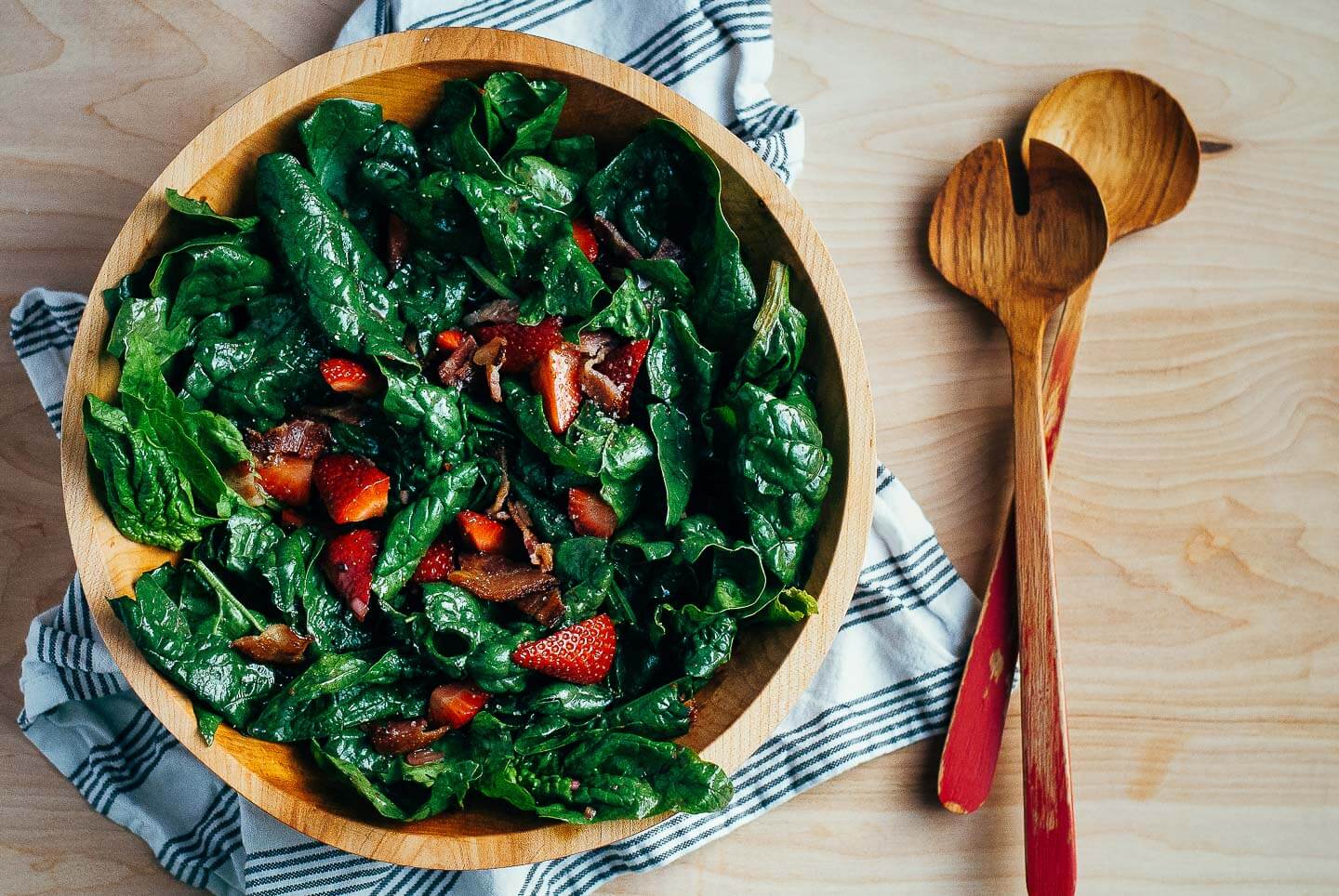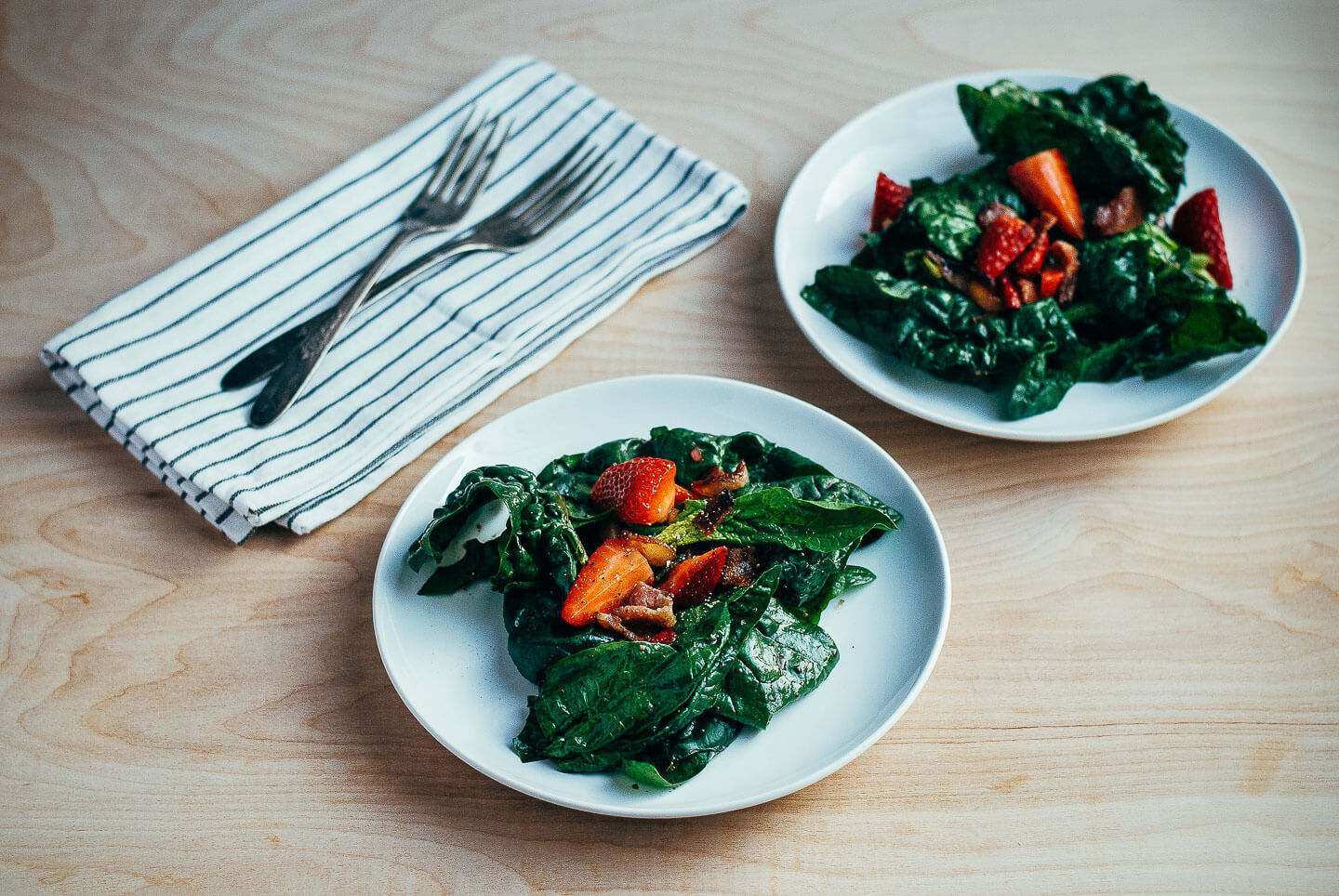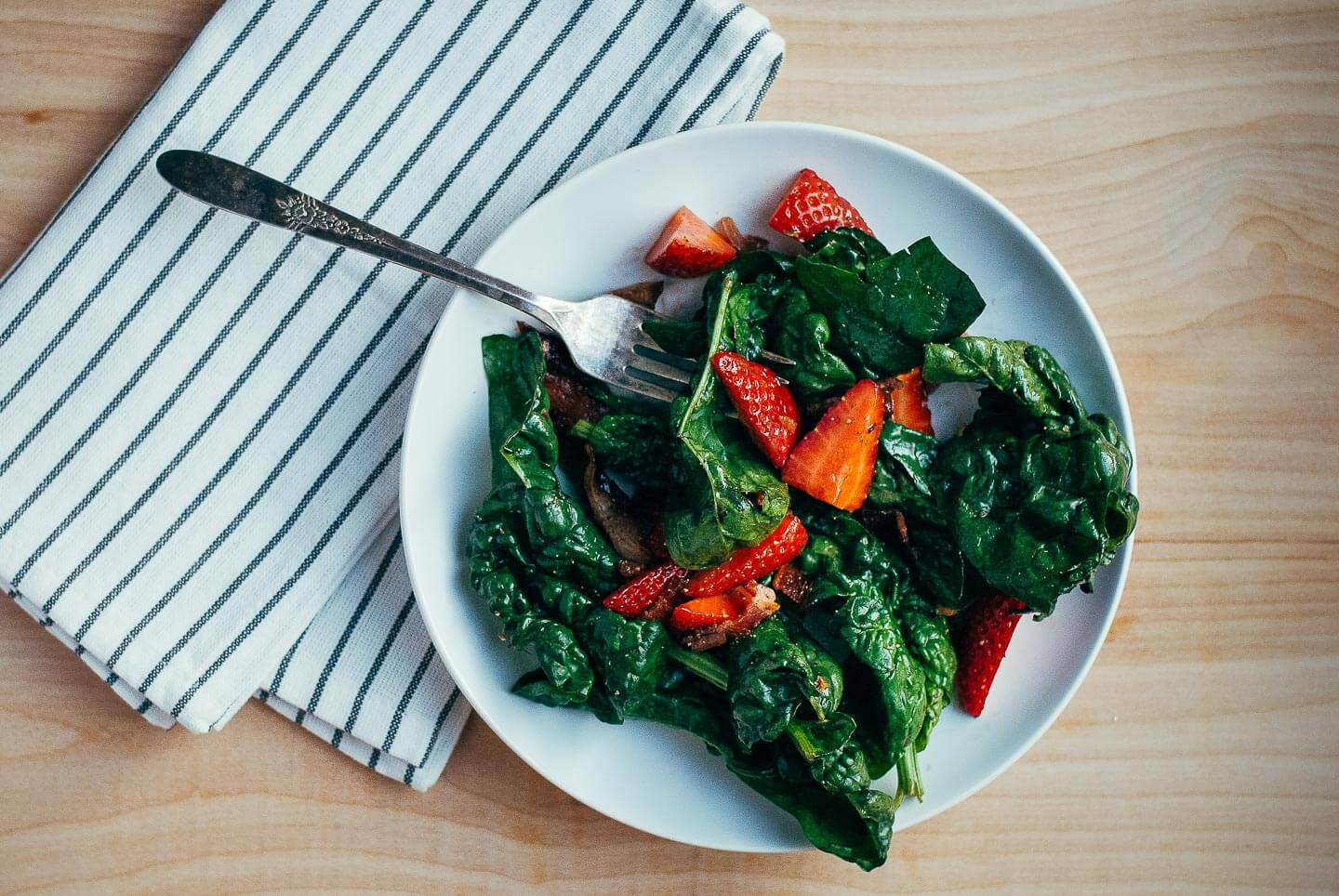 This recipe originally appeared on Cup of Jo.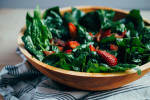 Strawberry Spinach Salad With Bacon
This satisfying strawberry spinach salad recipe is topped with crumbled bacon and tossed with a rich, smoky bacon fat vinaigrette.
Ingredients
6

strips bacon

2

tablespoons

finely minced shallot

(about 1 large)

2

tablespoons

balsamic vinegar

1

teaspoon

Dijon mustard

1

teaspoon

honey

sea salt

2

tablespoons

extra virgin olive oil

1

bunch spinach,

stems trimmed, rinsed well, and rough chopped

1

pint

strawberries,

hulled and quartered

black pepper,

to taste
Instructions
Set a medium-sized skillet over medium heat. Cook the bacon until crisp. Set on a paper towel-lined plate to cool. Reserve 2 tablespoons bacon grease.

Pour 2 tablespoons warm bacon grease into a small bowl with minced shallot. Use a fork to whisk in the balsamic, Dijon, honey and a pinch of sea salt. Gradually whisk in olive oil. It's just fine if dressing doesn't emulsify completely.

Chop bacon.

Place spinach in a large salad bowl. Drizzle with several tablespoons dressing and toss to coat. Scatter strawberries and bacon, add another drizzle of vinaigrette, and finish with a pinch of sea salt and several twists freshly ground black pepper. Serve right away.