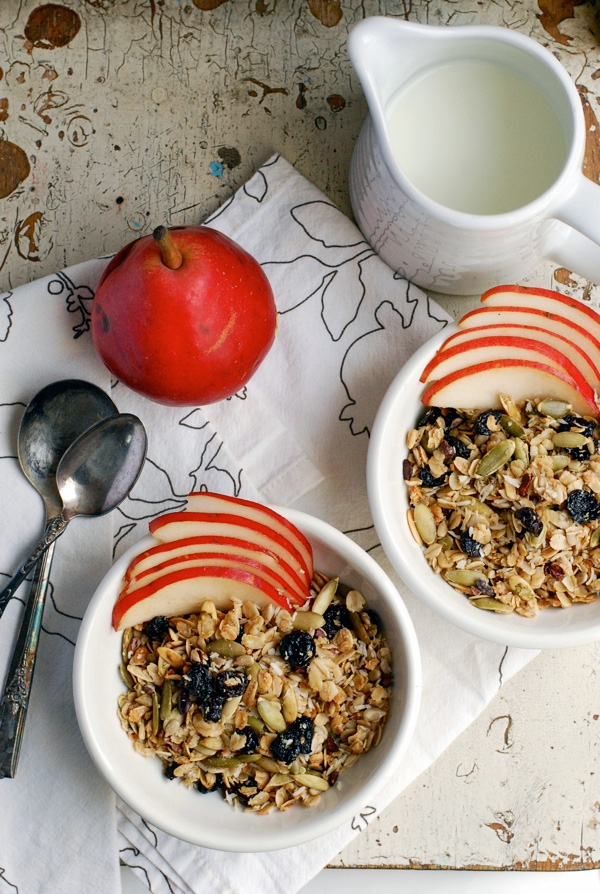 One of the great things about humanity is our adaptability. We adjust quickly to a set of circumstances; we experiment, assess, and move on. The downside of this survival skill is that as soon as a new achievement is attained, us humans are quick to renegotiate our happiness and needs. It's the whole grass is always greener thing.
I do my best to be grateful and thankful for all that I have, but I'm not great at it. I get ambitious, lost in the moment, or carried away.
Once, years ago, I was sound asleep in my cozy bed on a frigid February morning while Brian was up with our oldest daughter. Brian opened the bedroom door and said, "Elizabeth, the building is on fire. You need to get up right now." I responded with a dreamy, "Hmmm?" and snuggled deeper into my pillow. Brian insisted, and we got up and out of our burning building safely. As it turned out, when I got out of my bed that day, I was leaving behind my life as I knew it. In the weeks that followed we relocated to a hotel across from Madison Square Garden for over six weeks, the recession hit full-force, and Brian was laid off. Through all of it, I kept feeling like it was a dream, like if I could just get back to that bed and hit some kind of reset button, things would be OK again. When we finally got back into our apartment, and laying in my bed for the first time in forever, I resolved in some way to remember that feeling, and to always appreciate my bed. It's a little thing, but in this small way, I am thankful for every day I wake up in my own space, comfortable and clean and warm.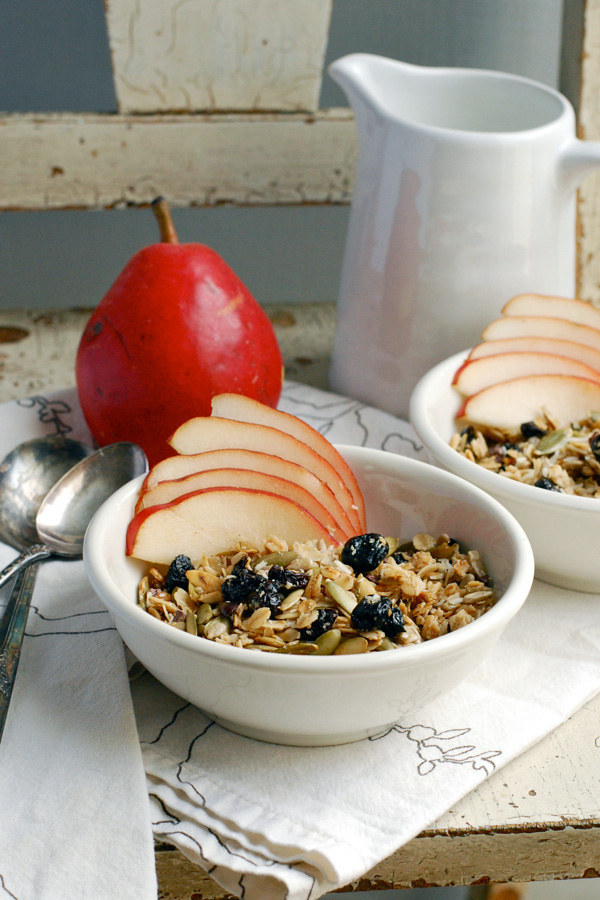 Our own lives and struggles can be so consuming, it's easy to forget that others may not have such a refuge. For instance, we're truly fortunate not to have to think about how we'll get water for drinking, cleaning, and cooking. Far too many people in the developing world don't have access to clean water and are vulnerable to waterborne disease and contamination which disproportionally affects young children. In many places, walking to a water source, pumping, and carrying the water back can take hours out of each day. This work, mostly done by women and children, has an astounding opportunity cost, taking time away from such vital things as earning a living, attending to children, getting an education, or just taking care of oneself.
That's why we're so excited that for this year's Camp Mighty fundraising project. The awesome people at Go Mighty are helping to support Charity:Water, a well-regarded charity that works hard to improve access to water. Because we believe so strongly in Charity:Water's mission, we are doing our part to fundraise for the effort. Our goal is to raise $200 by Wednesday, October 16, though we'd really like to do (much) better. We are hoping you'll join us in supporting Charity:Water, and to sweeten the deal, we've got a few cool thank you gifts for Brooklyn Supper readers.
All readers who donate in any amount will receive a personalized thank you note from us. We like you. (Just leave a comment below to let us know you've contributed!)
We'll mail readers who give $30 or more a one-quart jar of homemade gluten-free tart cherry and cacao nib granola. (Due to time and shipping costs, this thank you is available to US readers in the lower 48 states only. To receive this gift, drop us an email or comment below to let us know you've contributed)
If you donate $80 or more, we will help you plan your next event (ahem, our parties are legendary), by preparing a customized menu specifically for your event, including one recipe that we will develop exclusively for you (pictures included!).
To donate, head over to the Charity:Water's Camp Mighty page here, and be sure to add a reference to Brooklyn Supper in the donation notes. And thank you for making a difference!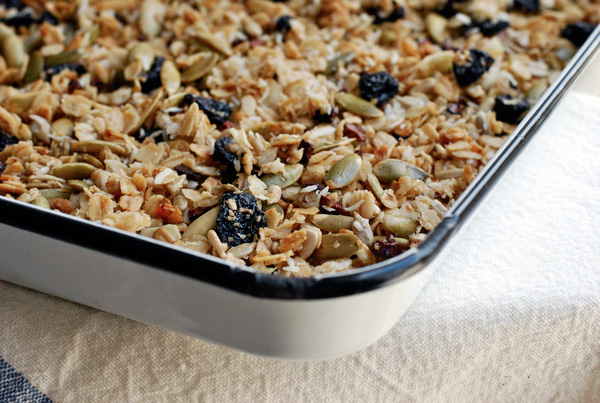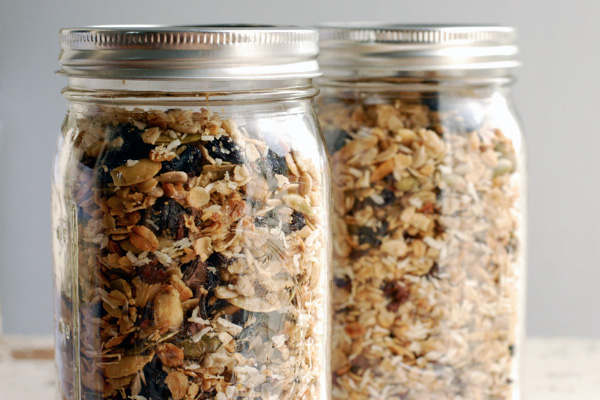 Now, how about that granola? Tart dried cherries and pleasantly bitter cacao nibs with toasted oats, seeds, and coconut flakes, make for a wonderfully complex, lightly sweet breakfast bowl. And though I tire easily of traditional fall flavors, this recipe features a just a hint of cinnamon, allspice, and nutmeg making it perfectly, if subtly, spiced.
Tart Cherry and Cacao Nib Granola (adapted from this recipe)
makes two and a half quarts
1/2 cup cold pressed coconut oil, melted
3 cups old fashioned rolled oats
1 cup raw hulled pumpkin seeds
1 cup raw hulled sunflower seeds
1/2 cup honey
2 tablespoons brown sugar
1 1/2 teaspoons sea salt
1 cup dried tart cherries
1/3 cup cacao nibs
1/2 teaspoon cinnamon, grated fresh if possible
1/2 teaspoon nutmeg, grated fresh if possible
1/2 teaspoon ground ginger
1/4 teaspoon ground allspice
1 cup unsweetened coconut flakes
Preheat the oven to 300 degrees.
Melt the coconut oil. In a large bowl, combine all of the remaining ingredients besides the coconut flakes. Drizzle in the oil, and stir to combine.
Spread on two rimmed baking sheets and set in the oven.
Bake for 20 minutes, then remove from oven and fold in the coconut flakes. Bake for another 10 minutes.
Remove from oven and cool granola completely before storing. Granola will keep well in a sealed container for several weeks.