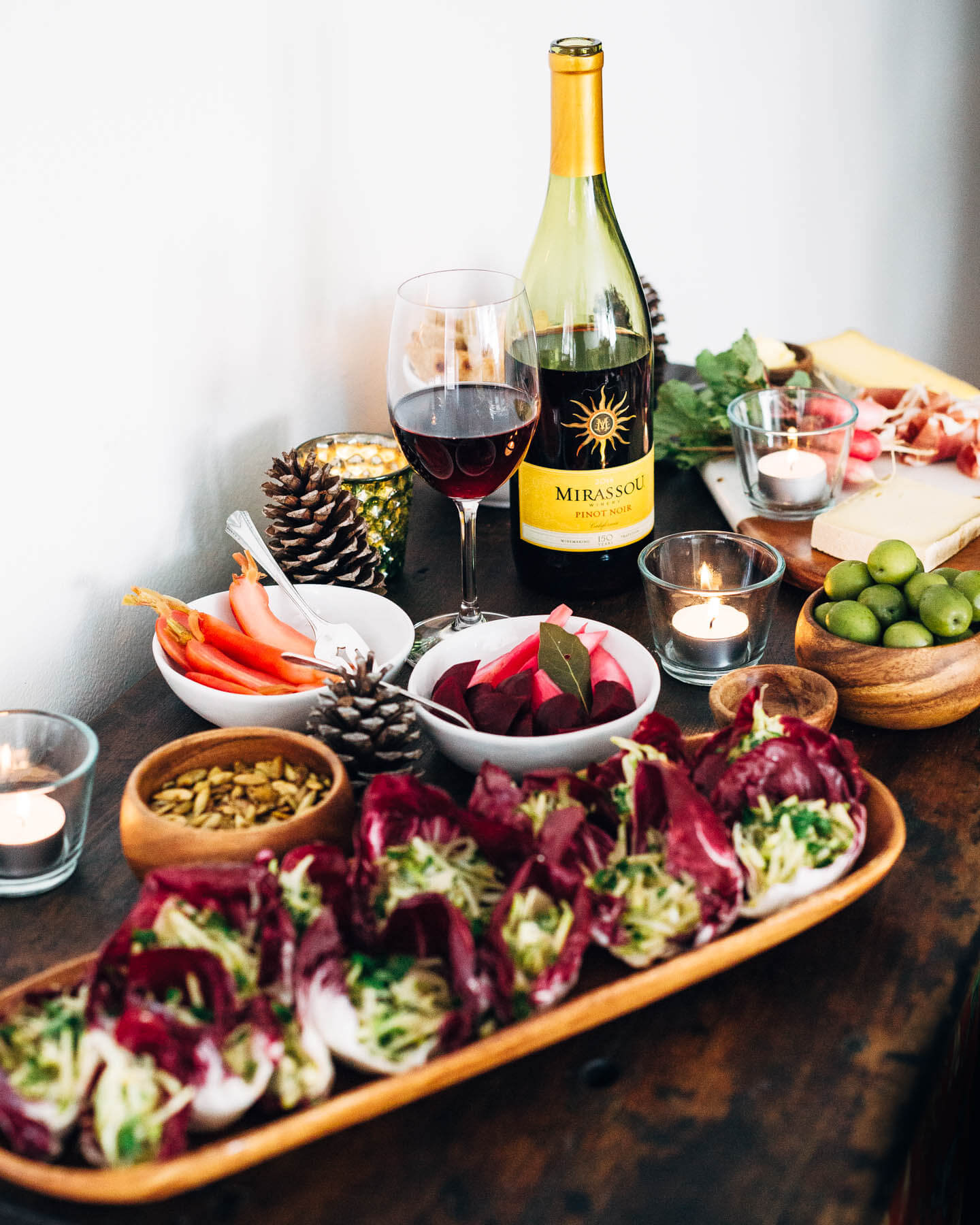 We're partnering with Mirassou Winery to bring you three vibrant and flavorful Thanksgiving appetizers. Jump to recipe.
Experimentation plays a big part in my holiday menus. Sure, I love the classics. But because of my work, by the time I make it to Thanksgiving proper, I've already cooked a turkey (or two) and all manner of autumn pies. My taste buds grow restless; I want some new flavors. Over the years, I've found that appetizers are a great outlet for that creative culinary urge.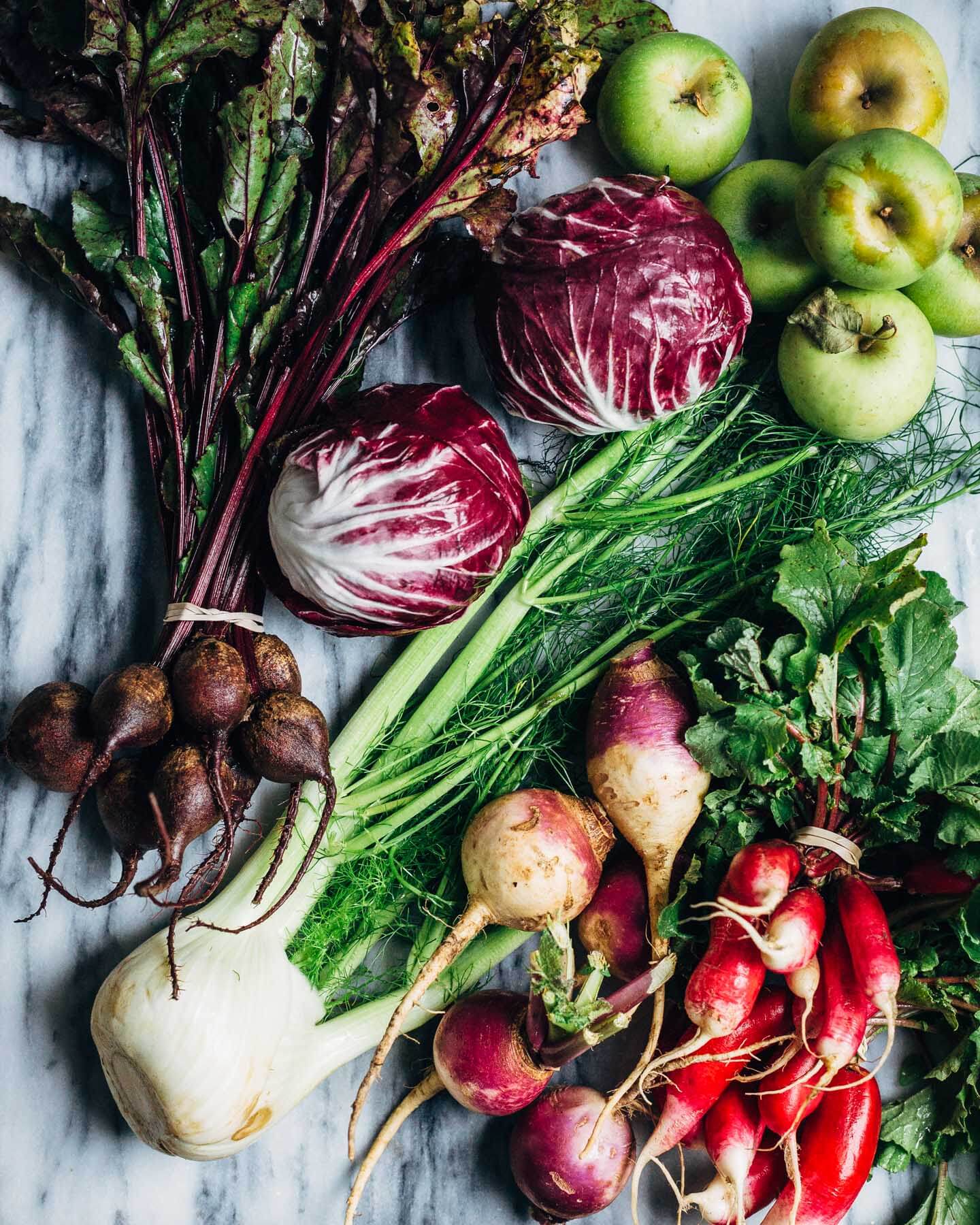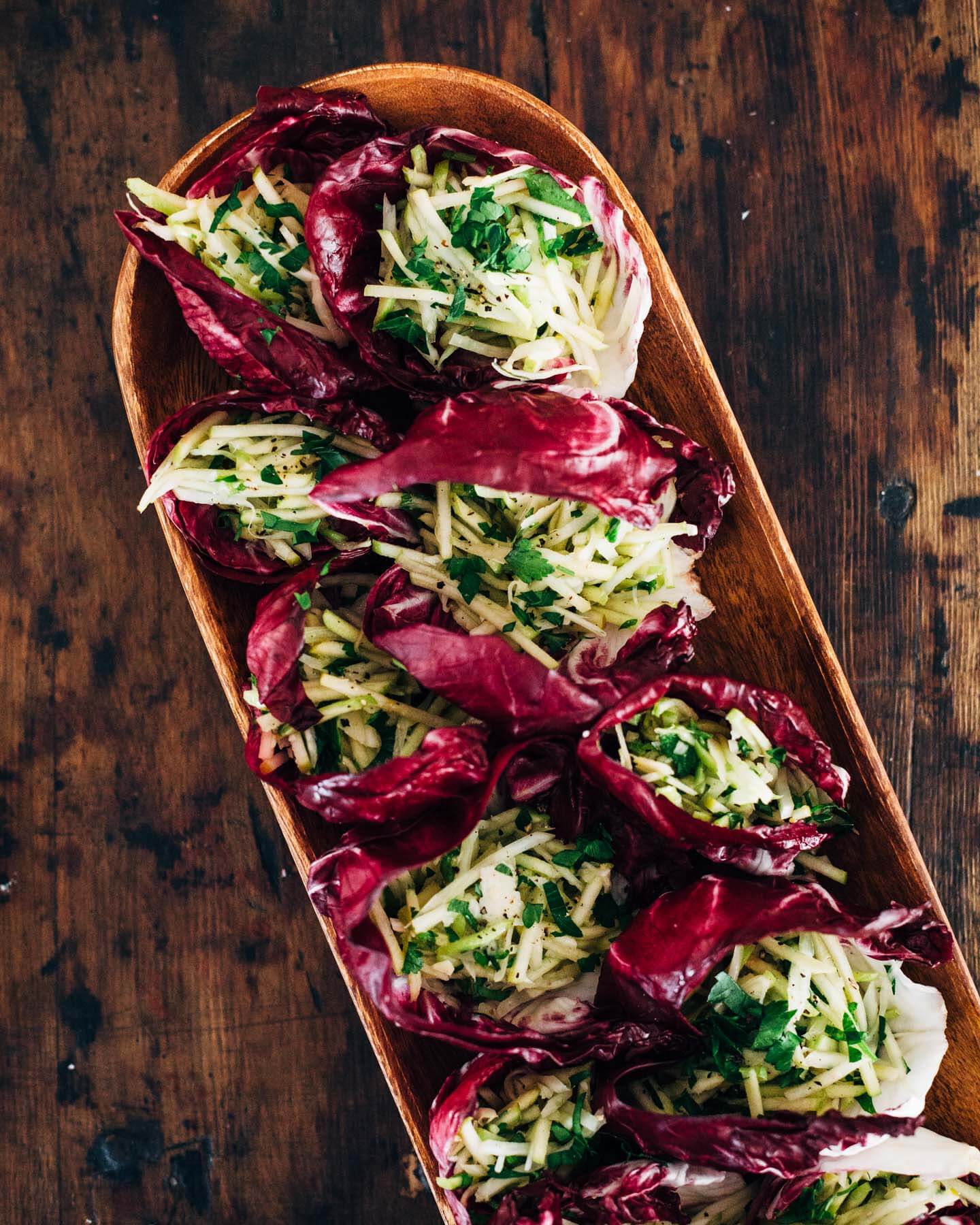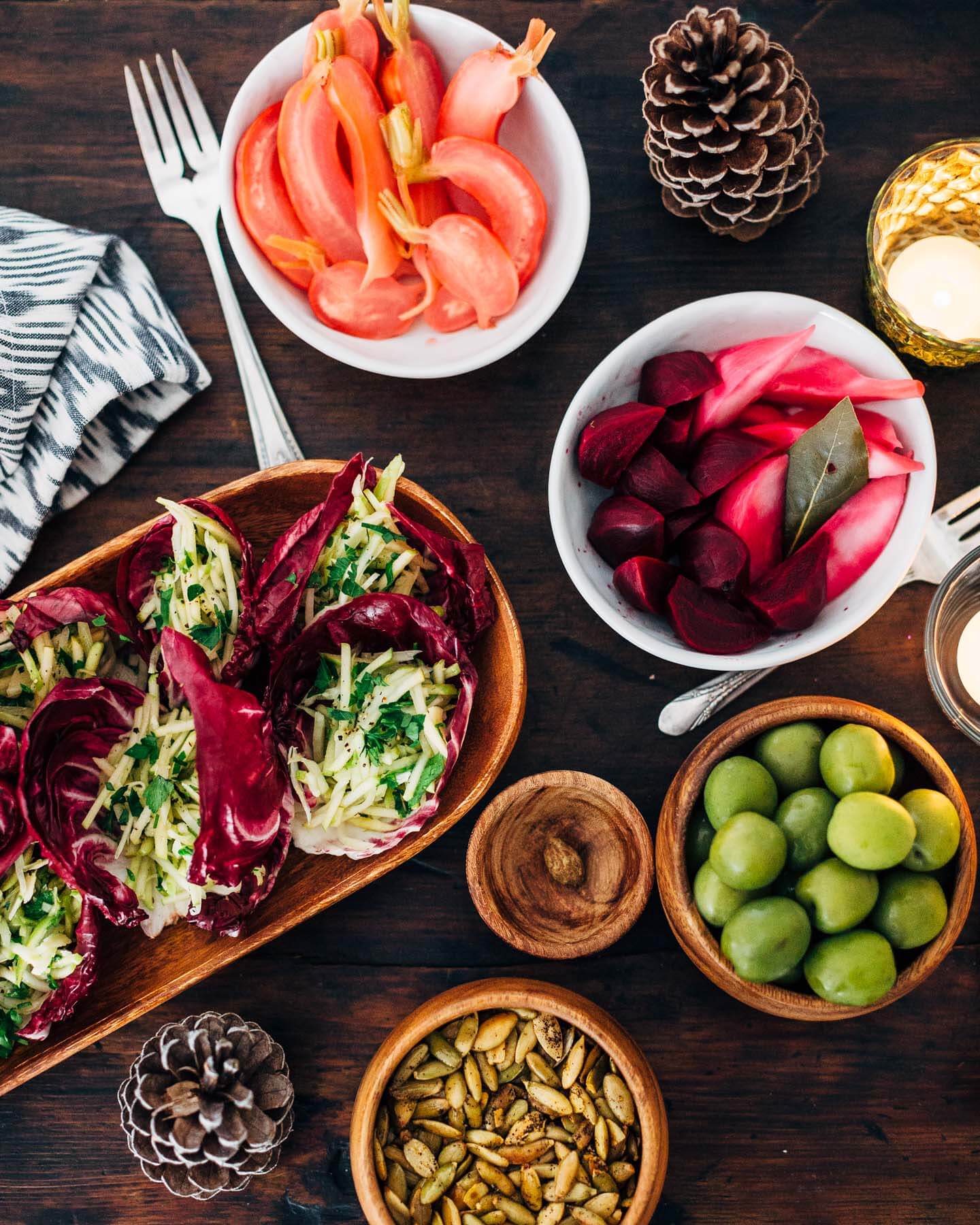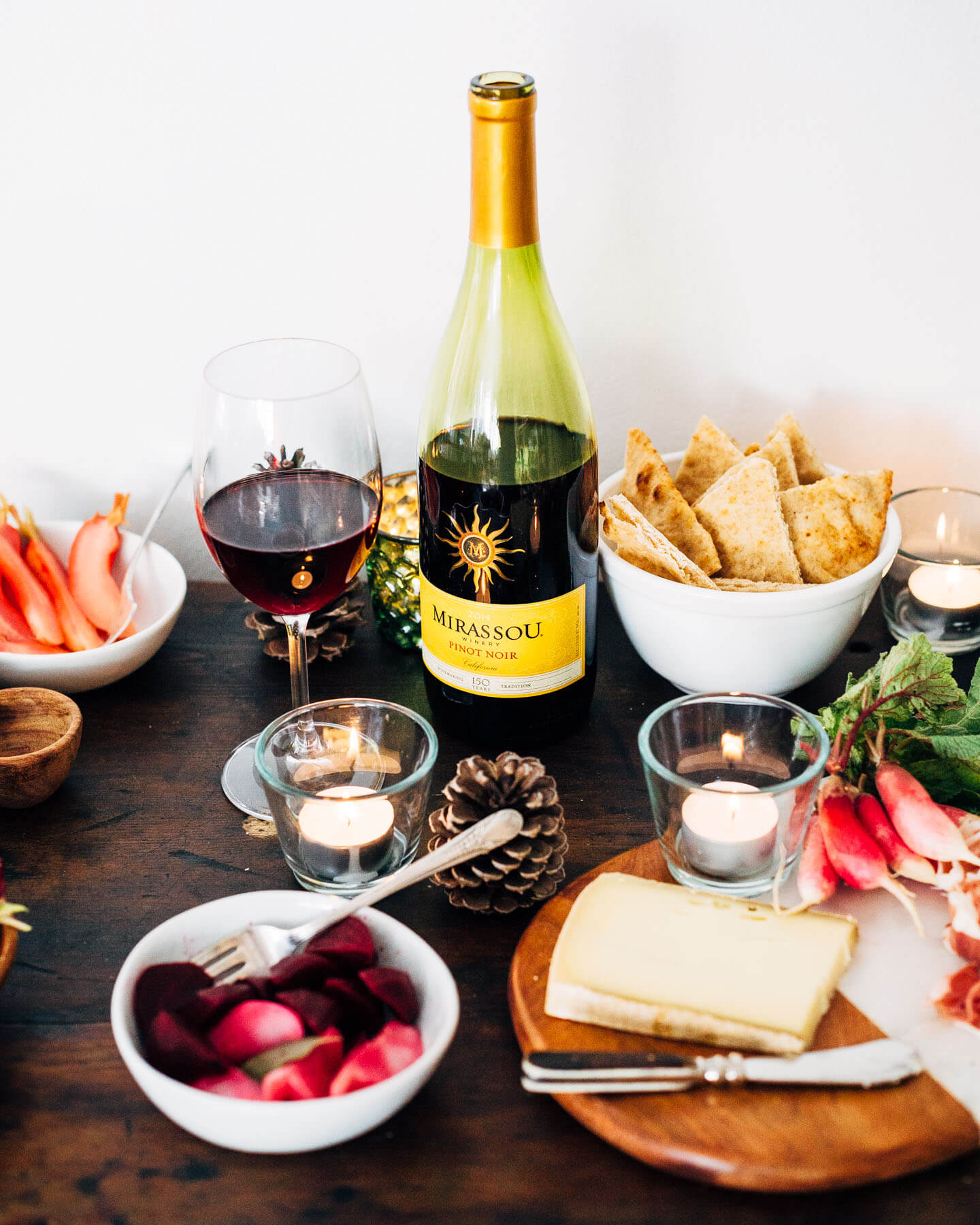 So this year, I'm forgoing heavy starters and experimenting with a trio of vibrant Thanksgiving appetizers that will amuse palates without overwhelming them and have a light enough presence that everyone will be ready for the main course. I'm also keeping the libations simple with two crowd-pleasing varietals from Mirassou Winery. Thanksgiving at my house usually kicks off with a bit of chaos and I've found that the versatility of Mirassou's Pinot Noir and Chardonnay gives guests two great options that are certain to complement whatever food I'm serving.
Alongside Mirassou wines, I'll be setting out striking radicchio cups with a lemony fennel and apple slaw; crunchy and assertive quick pickled beets, turnips, and radishes; and salty, spicy toasted pepitas, along with nutty cheeses, olives, prosciutto, and toasted naan. With notes of cherry and currant, and undertones of vanilla, Mirassou's Pinot Noir pairs wonderfully with the sophisticated flavors in the radicchio cups. Mirassou's delicate Chardonnay has notes of peach and pineapple, and a creamy, complex finish that beautifully complements the salty spice of the pepitas and balances the punch of the pickles.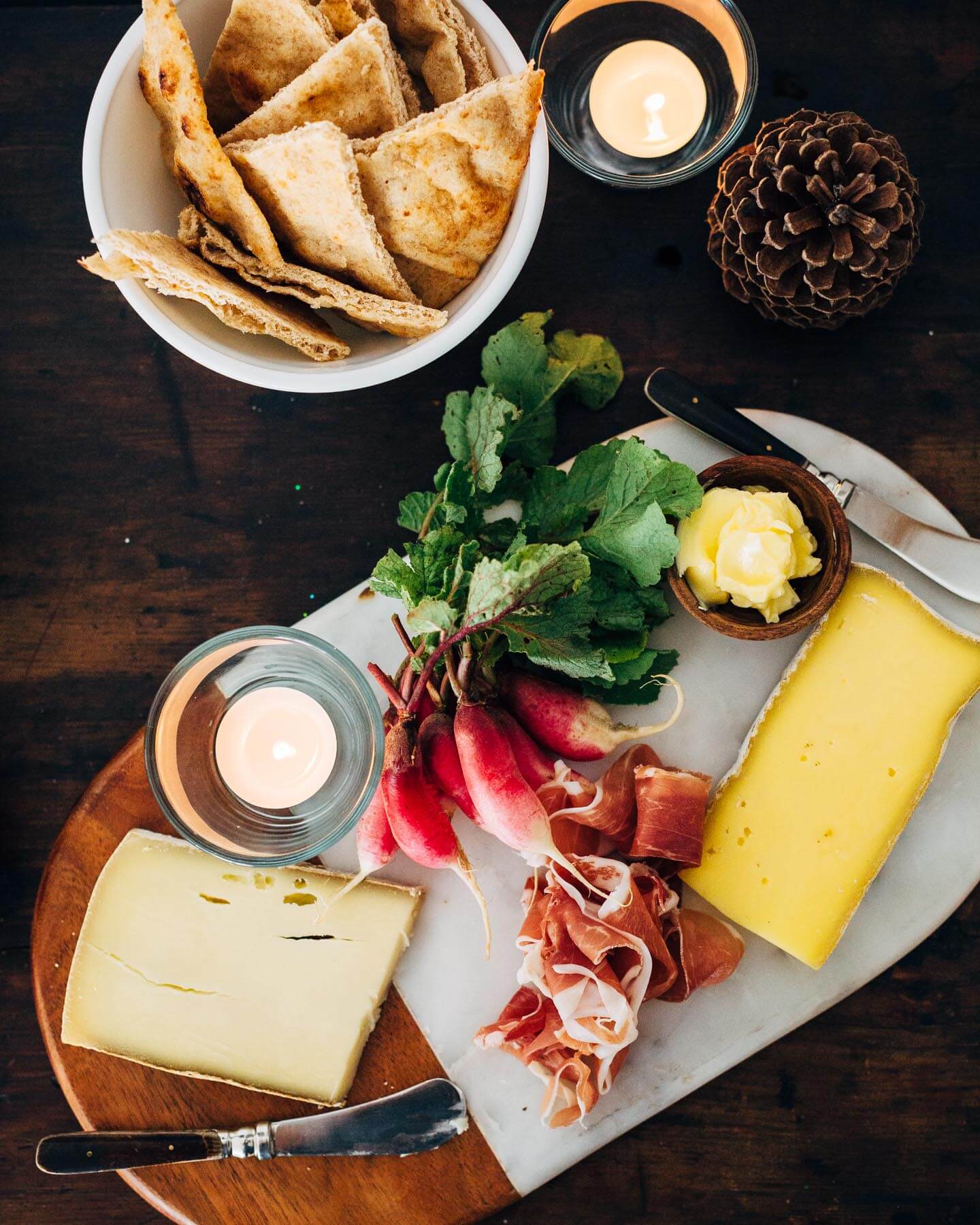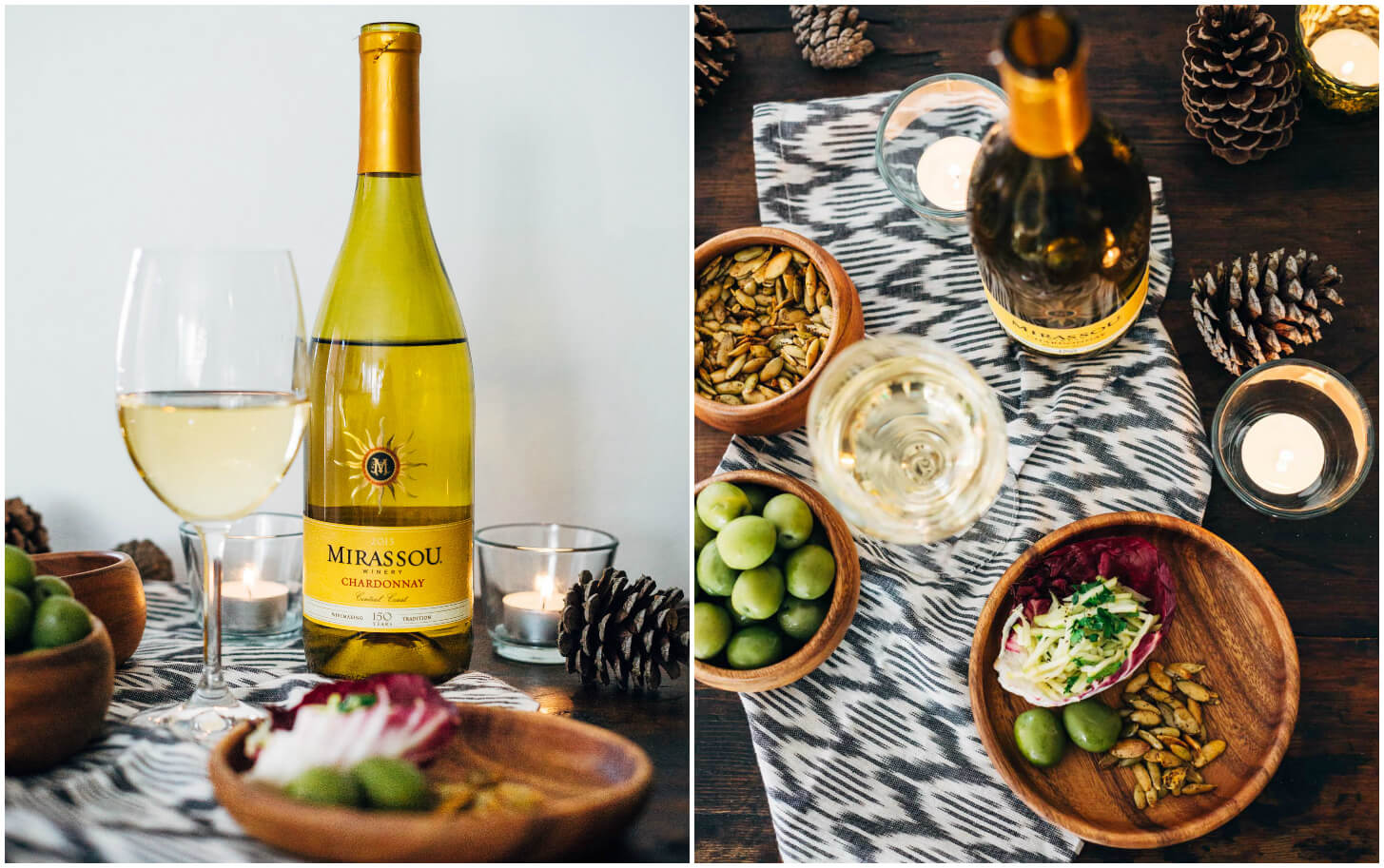 The recipes below are simple, forgiving, and can be made ahead of time. I've yet to meet a quick pickle I didn't like, so please experiment with whatever vegetables, vinegars, and spices your heart desires. Just don't forget to make them ahead of time – quick pickles need a few days to cure.
Find the recipe for radicchio cups with apple and fennel slaw right here.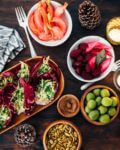 Quick-Pickled Turnips, Beets, and Radishes
Zingy quick-pickled turnips, beets, and radishes are a wonderful counterpoint to heavy holiday appetizers.
Ingredients
1

pound

each turnips and beets,

scrubbed with greens trimmed

1

bunch radishes,

scrubbed with greens trimmed

2

cups

apple cider vinegar

2

cups

water

10

peppercorns

1

teaspoon

sea salt

3

leaves

bay
Instructions
Set out 3 clean pint jars.

Place turnips and beets in a large pot. Fill with cold water so vegetables are covered by 2-inches of water and bring to a boil. Boil 15 - 30 minutes or until vegetables are easily pierced with a fork. Drain and set aside to cool.

When cool, use a peeler to easily remove skin under cold running water. Cut vegetables into 1/2-inch wedges (halves, quarters, or sixths, depending on the size). Pack turnips and 3 slices beets into a pint jar (to give the turnips color). Pack remaining beets in a pint jar.

Meanwhile, halve radishes and pack into a pint jar.

Combine vinegar, water, spices, and salt in a medium saucepan, set over medium-high heat, and bring to a boil. When mixture boils, pour liquid into vegetable-packed jars. Divide bay leaves and peppercorns between them. Allow pickles to cool to room temp, then seal and set in fridge for at least one day or up to 2 weeks.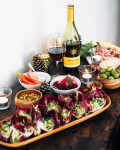 Toasted Pepitas
Spicy, crunchy toasted pepitas are simple to make and delicious to eat.
Ingredients
1/2

cup

raw,

hulled pepitas

3

tablespoons

olive oil

1/2

teaspoon

chili powder

1/2

teaspoon

sea salt
Instructions
Set a large skillet over medium heat. Add olive oil, and when hot, add pepitas, chili powder, and sea salt. Toast, stirring and shaking pan often, until pepitas become fragrant and start to pop. Spoon into a bowl and serve.

Pepitas can be made ahead of time, and keep well for a few days covered at room temperature.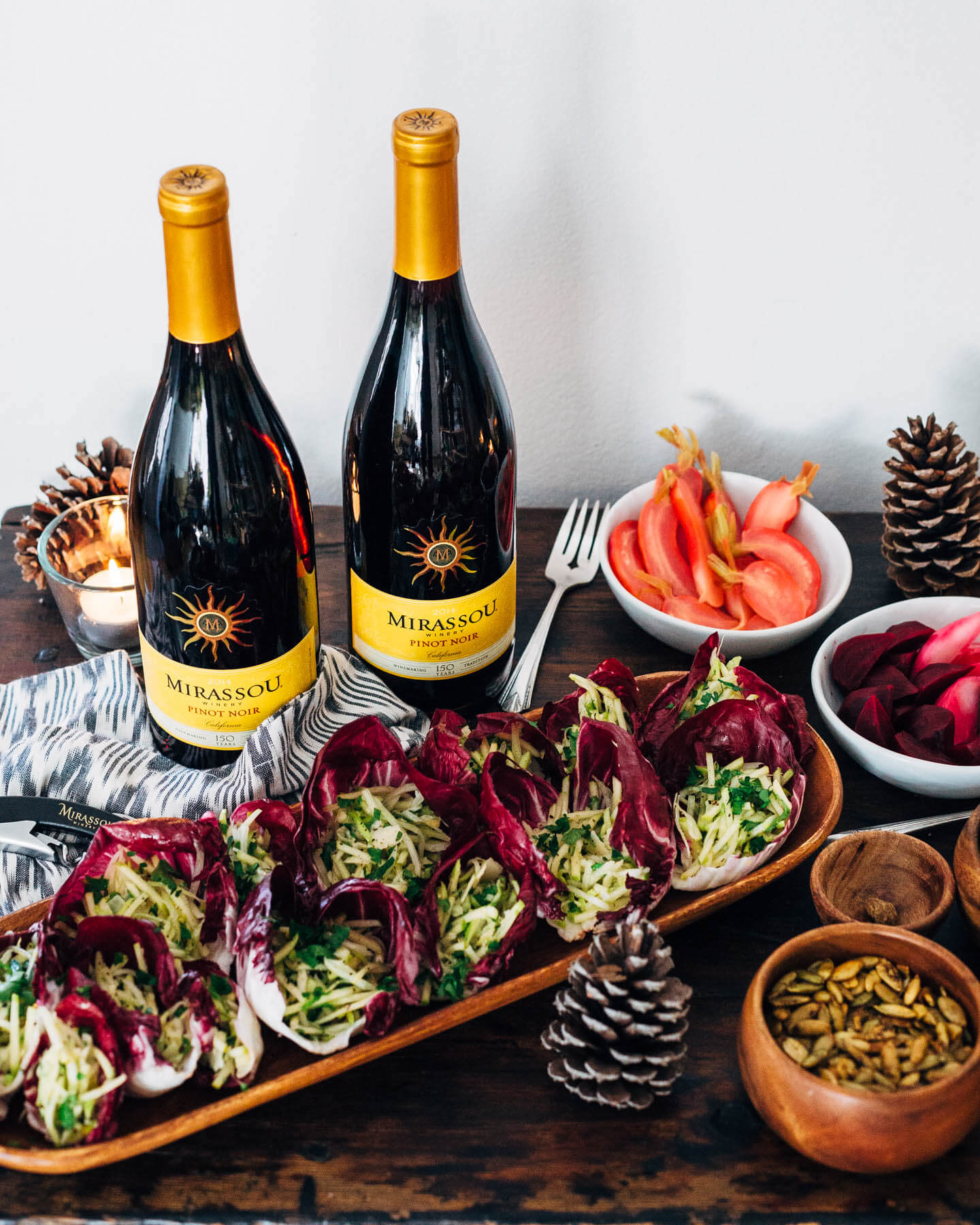 This post is sponsored by Mirassou Winery. Thanks for supporting the brands that make BkS possible!
SaveSave