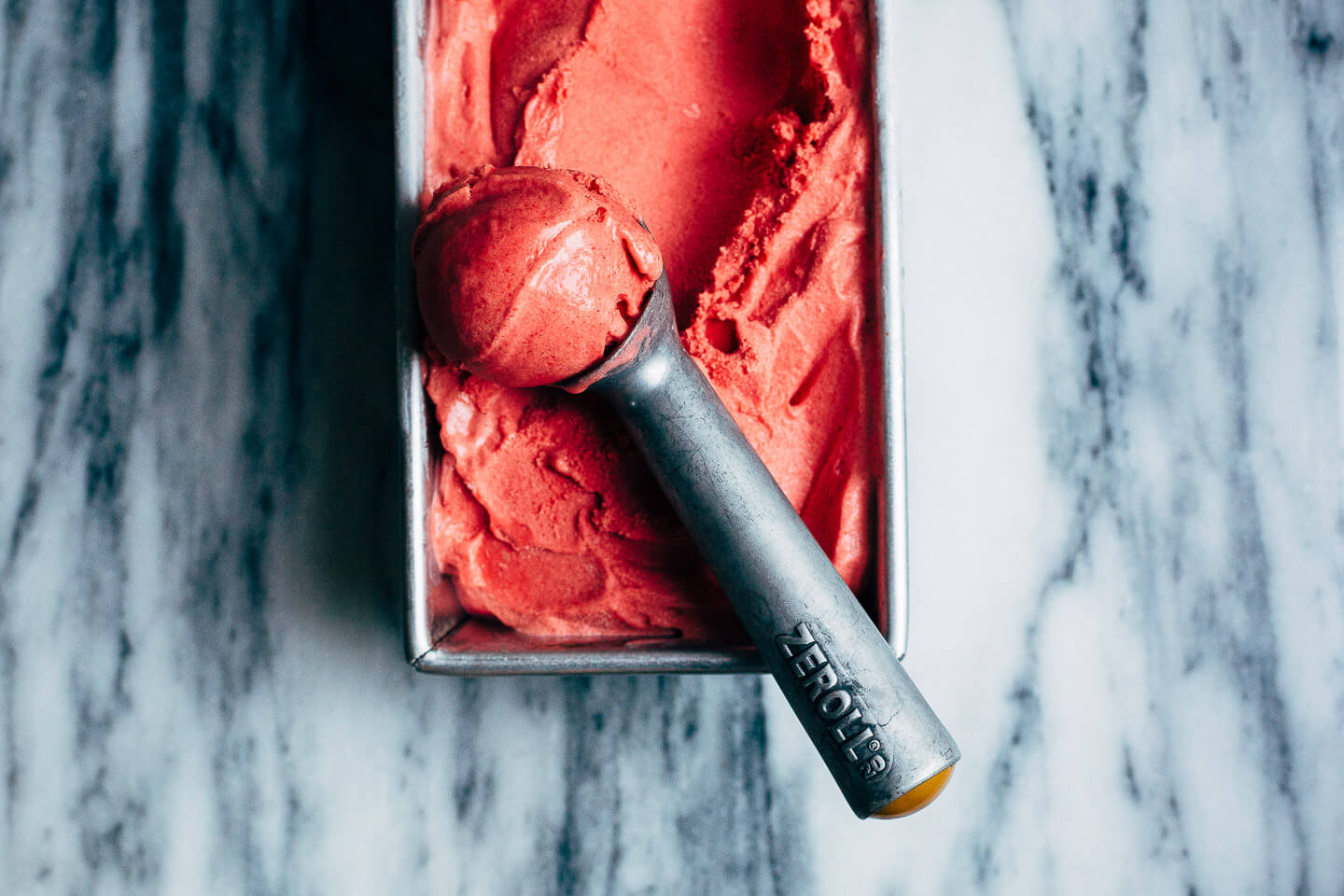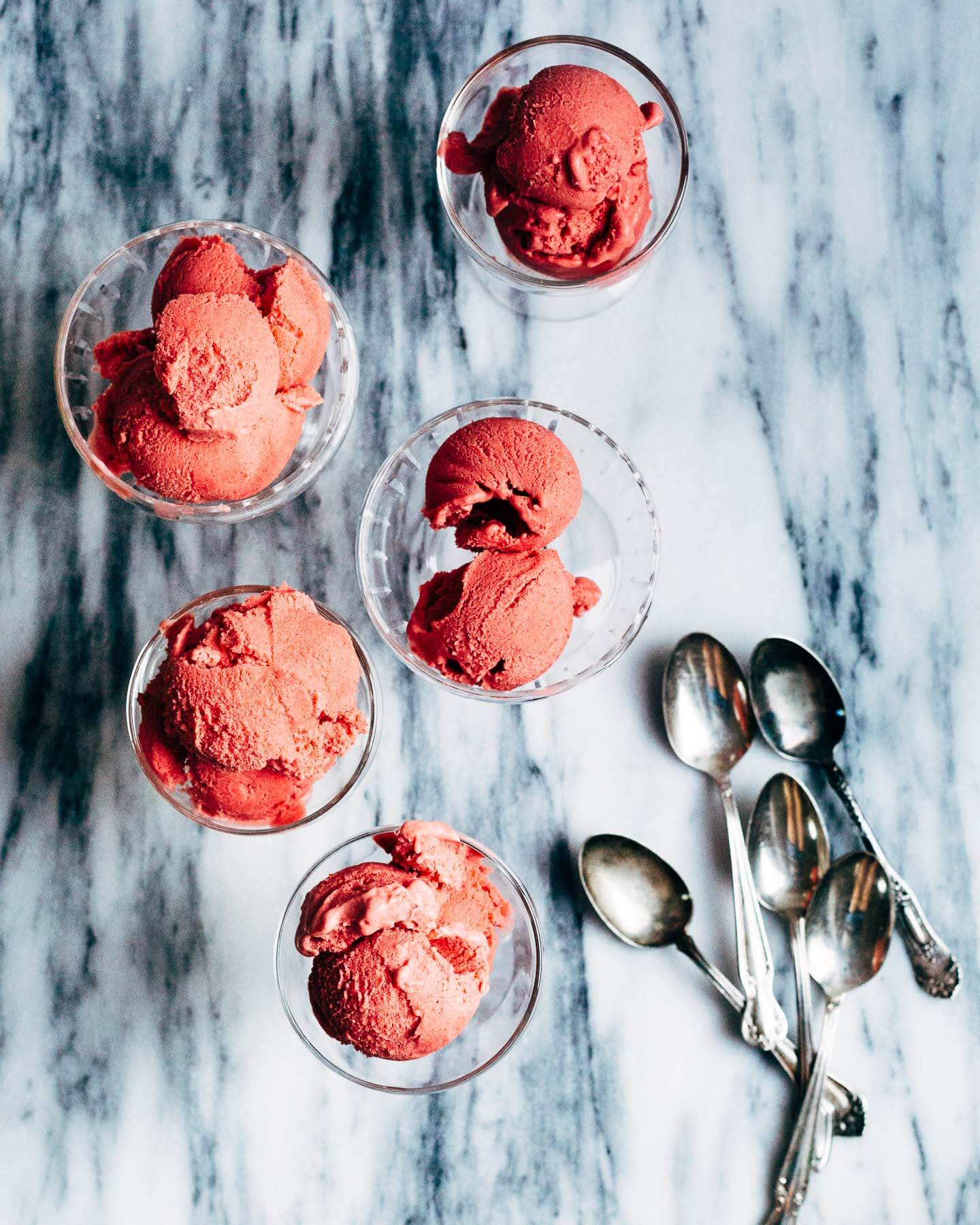 A simple vanilla bean flecked strawberry sherbet recipe that's brimming with the vivid sweetness of perfectly ripe strawberries. Jump to recipe.
Last week, I fell into a serious internet rut. Among the thoughts troubling me: Is blogging dead? Am I using lemon zest as a crutch? Can we ease up on the edible flowers? (Please?) I felt doubtful and blocked. I had a pile of strawberries on my table and no plans for them. As I leafed through my copy of The Flavor Bible, I decided I needed to create something MAJOR.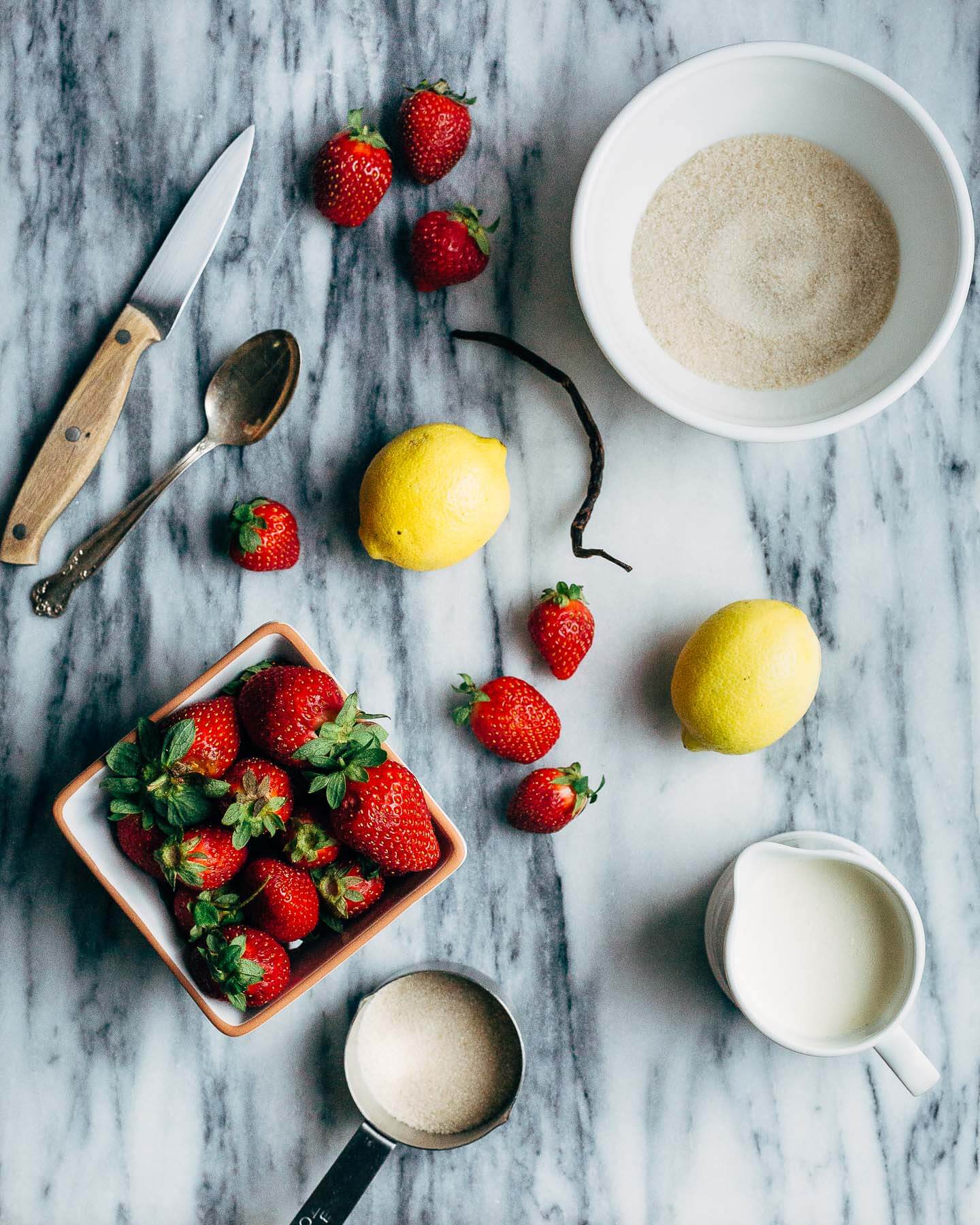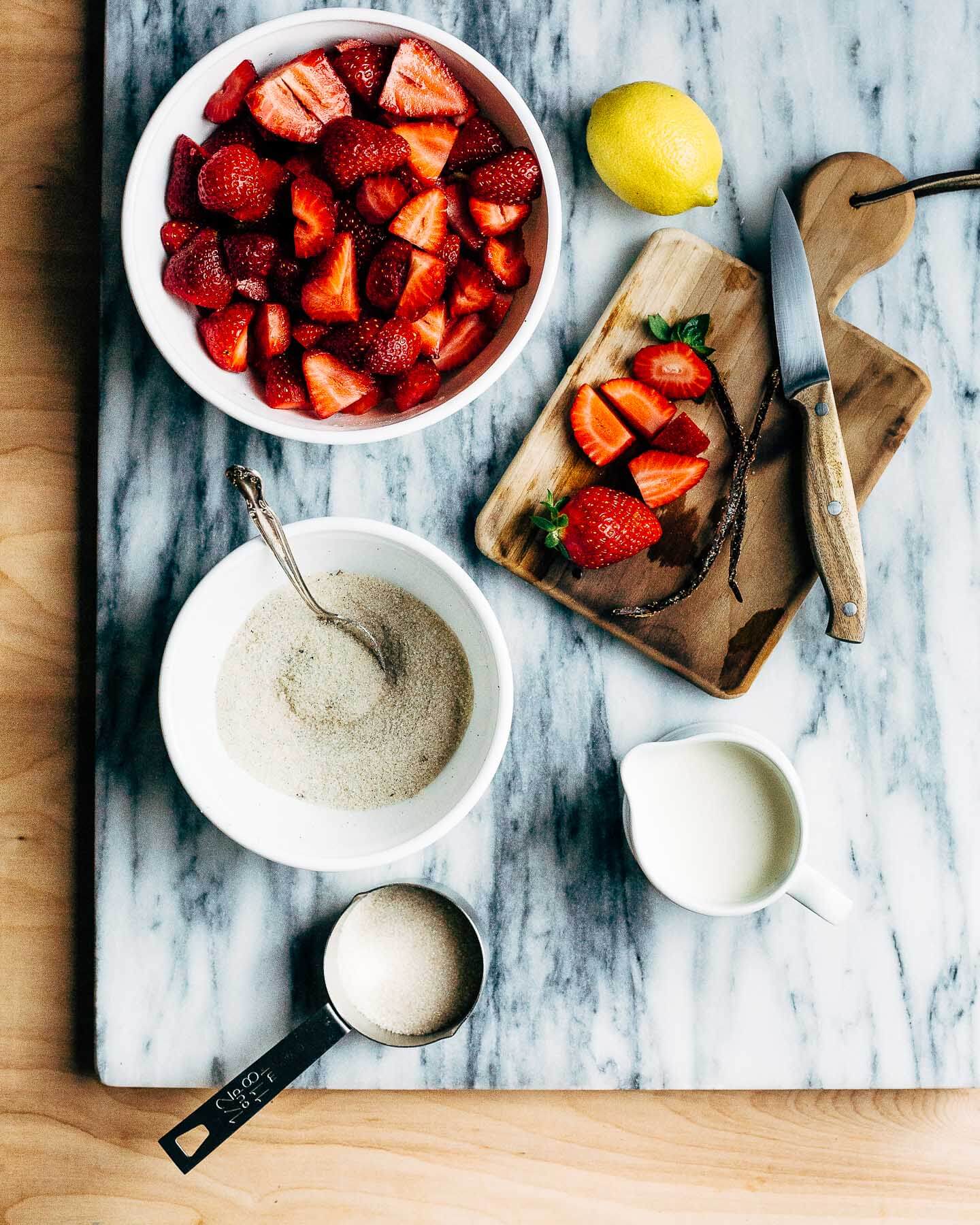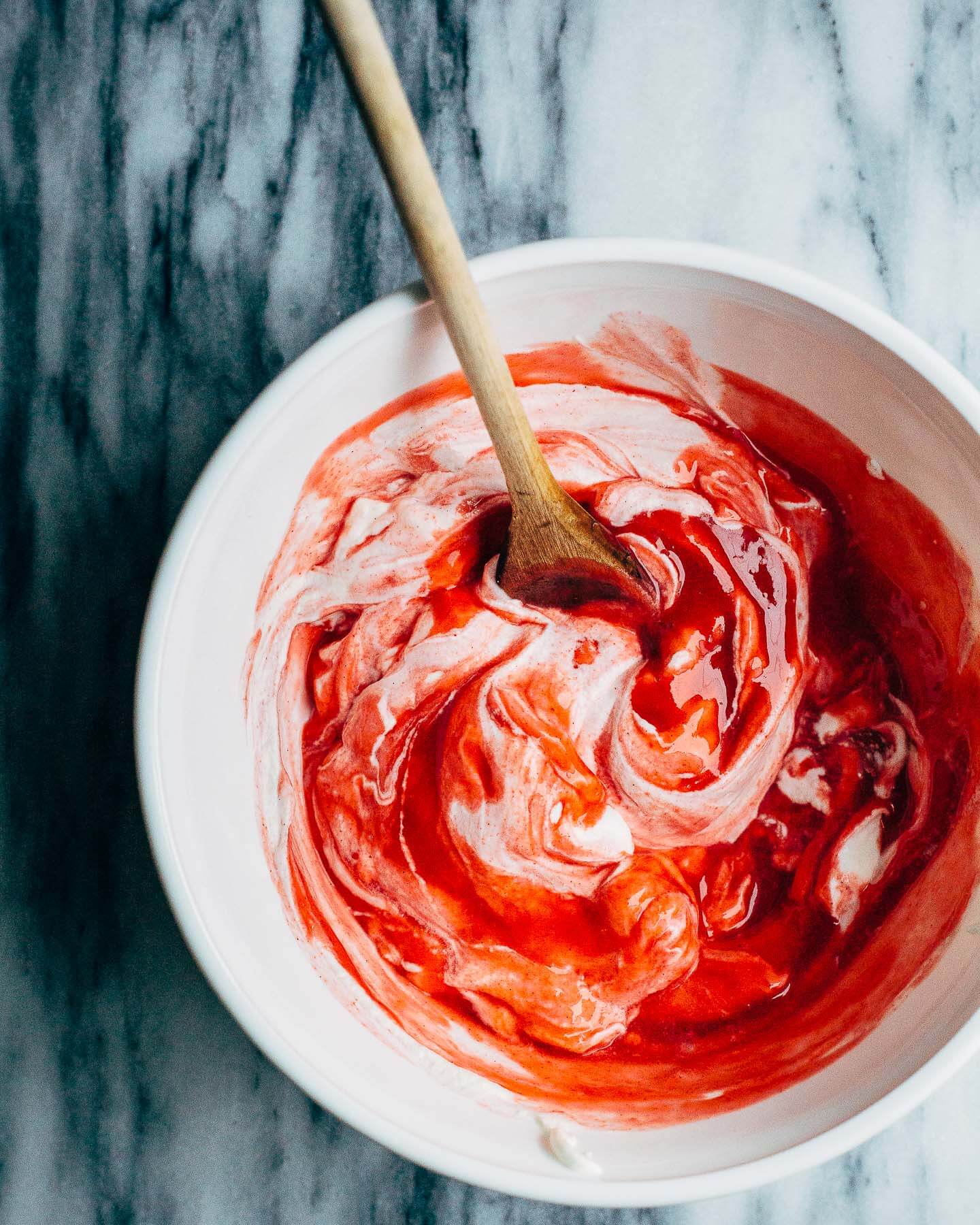 I tried pairing my strawberries with a mix of ground coriander and ginger, I raided the herb garden (edible flowers and all), and generally made myself crazy. Hoping for some inspired combination to present itself, I tasted a lone berry. And another. I realized that what my recipe needed was nothing. Peak strawberry season yields peak strawberries, which speak for themselves.
So I split a vanilla bean and juiced a lemon (I thought better of adding zest). I was generous with the sugar and cream, and swirled it all with a pureed batch of fragrant crimson strawberries. The resulting sherbet (and know that I will not judge you if you call it sherbert), was just what I needed. Simple, of-the-moment, and perfect. Because the ripe berries aren't cooked, they have a vibrancy in hue and taste that's nearly transcendent. A good amount of sugar means that the consistency is soft and scoopable without being drippy. Hints of vanilla bean and freshly squeezed lemon juice lend depth and balance the strawberries' intensity.
Before we head to the recipe, a bit of news! After a year-long hiatus, I'll be sending out a weekly newsletter beginning this week! Along with recent posts and news, the BkS newsletter will focus on a single seasonal ingredient each week with storage tips and recipe ideas. This newsletter-only series is a followup to last year's weekly Seasonal Produce Guides and will offer a more in-depth look at featured ingredients with an eye to making the most of CSA produce.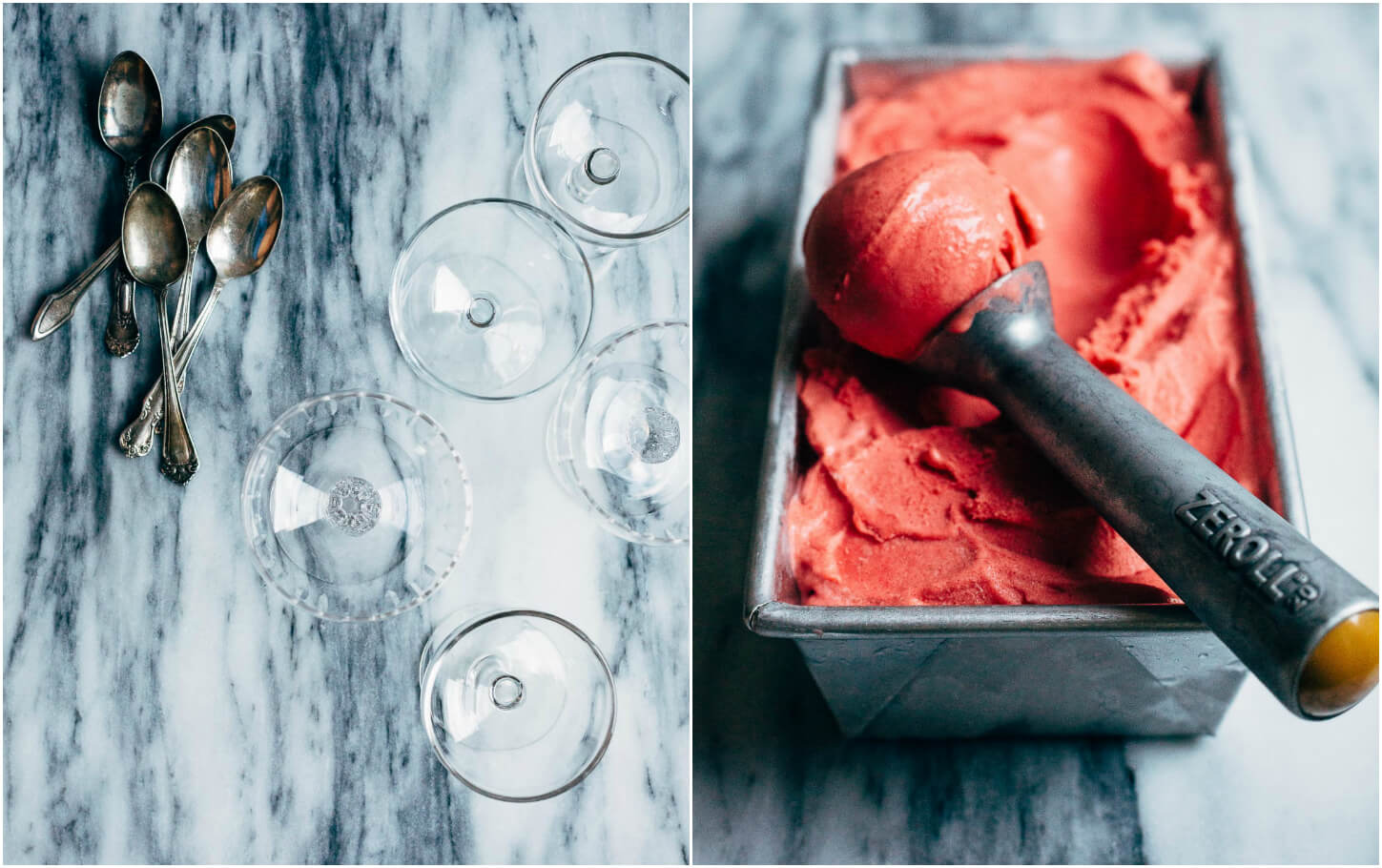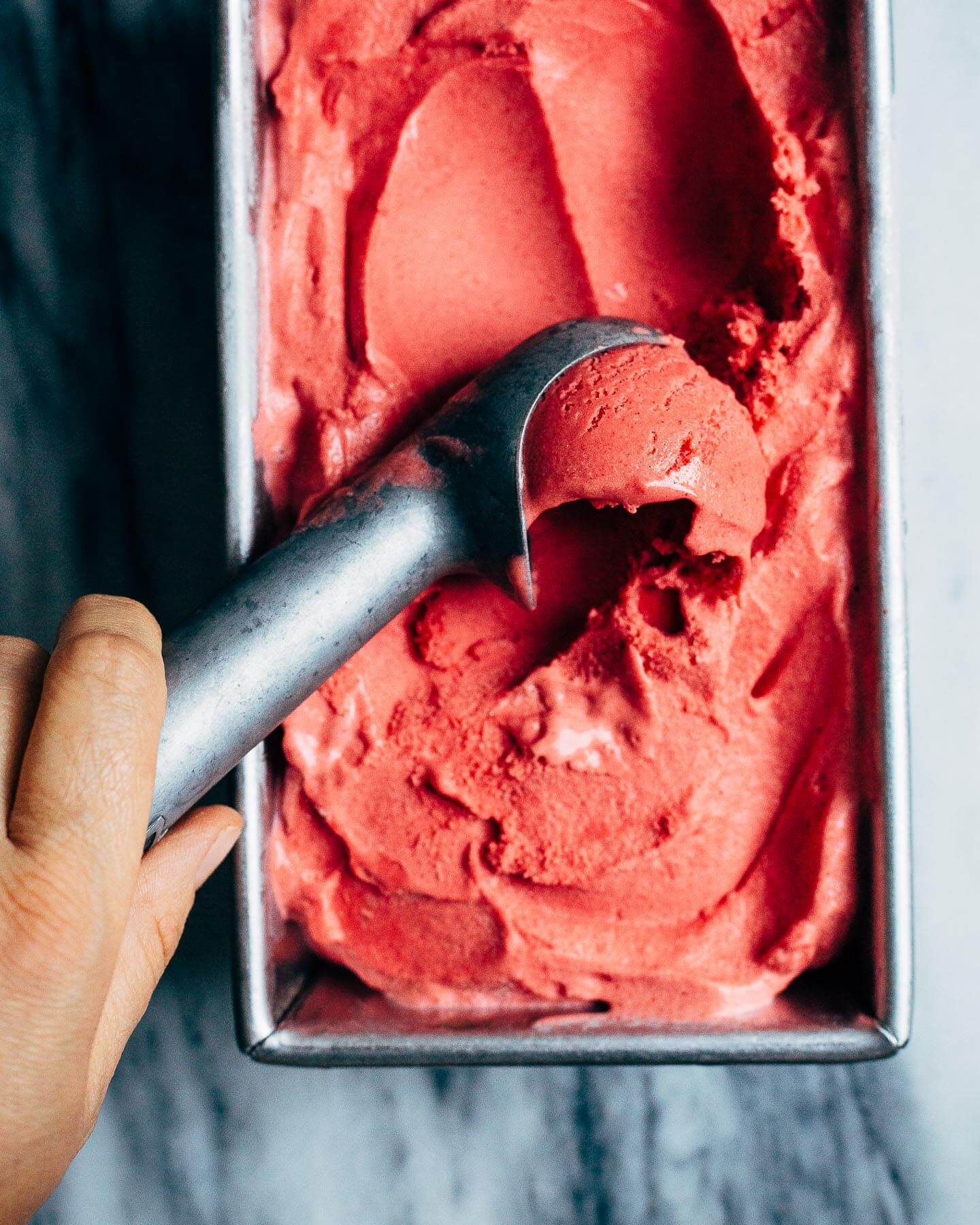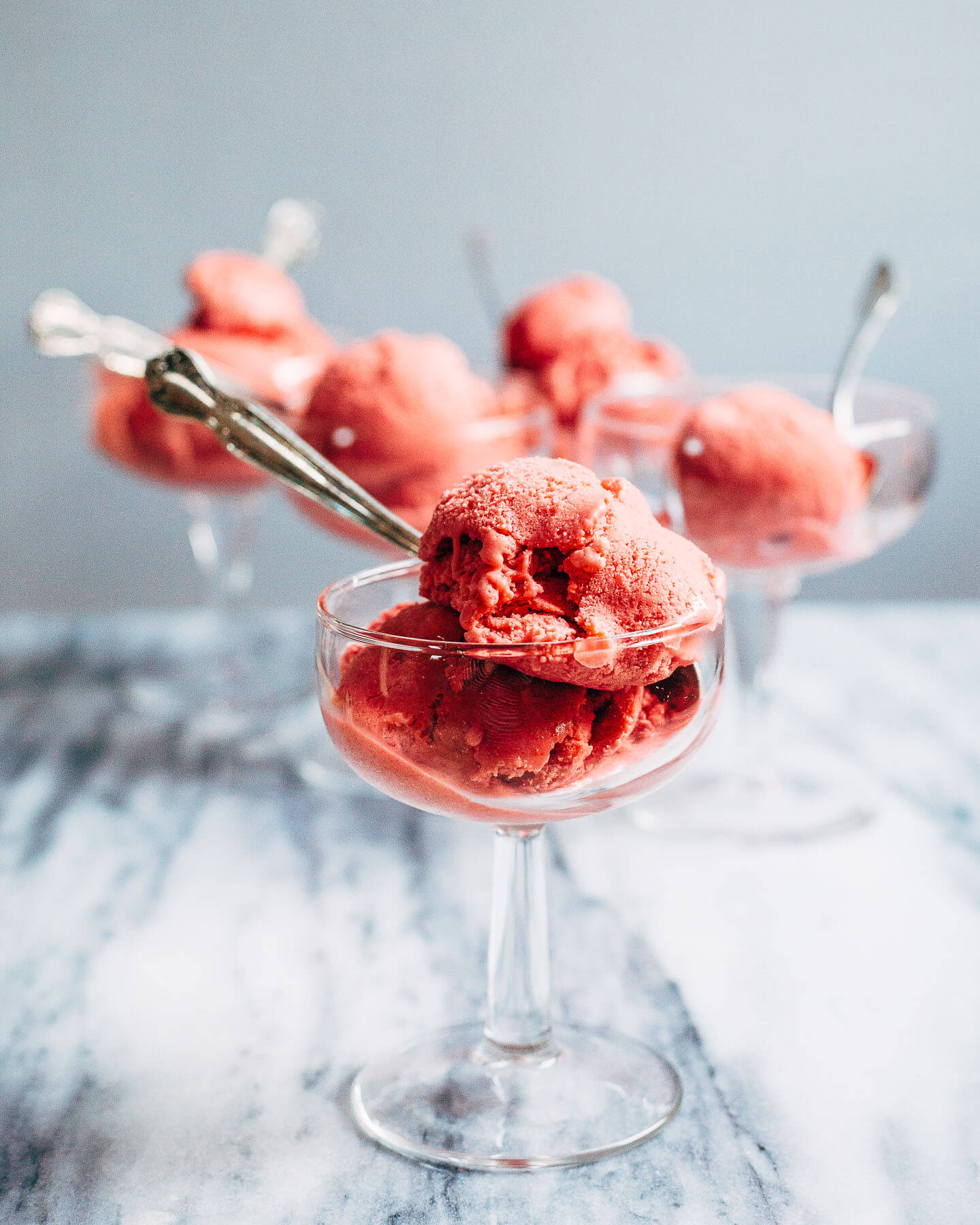 A few notes: This recipe features both strawberries and cream prominently, so go with the best quality of both. Consider splurging on a jar of local cream. I fully intend to go back and try a version of the sherbet with whipped coconut cream and strongly suspect it will also be delicious.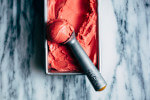 Vanilla Bean Strawberry Sherbet
A simple fresh strawberry sherbet recipe flecked with fragrant vanilla beans.
Ingredients
1/2

cup

sugar

1 5-

inch

segment vanilla bean,

halved

4

cups

hulled,

chopped strawberries

pinch sea salt

2

tablespoons

freshly squeezed lemon juice

1

cup

heavy cream
Instructions
Pour sugar into a small bowl. Scrape in vanilla beans. Using fingertips, rub beans and pods into sugar until vanilla is well incorporated. Fish out pods and reserve for another use.

Toss strawberries with vanilla bean sugar, lemon juice, and sea salt. Spoon into the pitcher of a blender and puree. Pour puree into a large mixing bowl. 



Whip cream to soft peaks. 

Fold whipped cream into strawberry puree, mixing just until combined.

Set a metal bread pan or other freezer-proof container in freezer to chill. Process sherbet according to your ice cream maker's instructions. After processing, sherbet will be a bit soft. Spoon into chilled container, cover, and freeze until sherbet is set, preferably overnight.

Set sherbet on the counter to soften slightly, then scoop and serve.