Super vibrant vegan beet tzatziki served with grilled asparagus, spring carrots, and naan.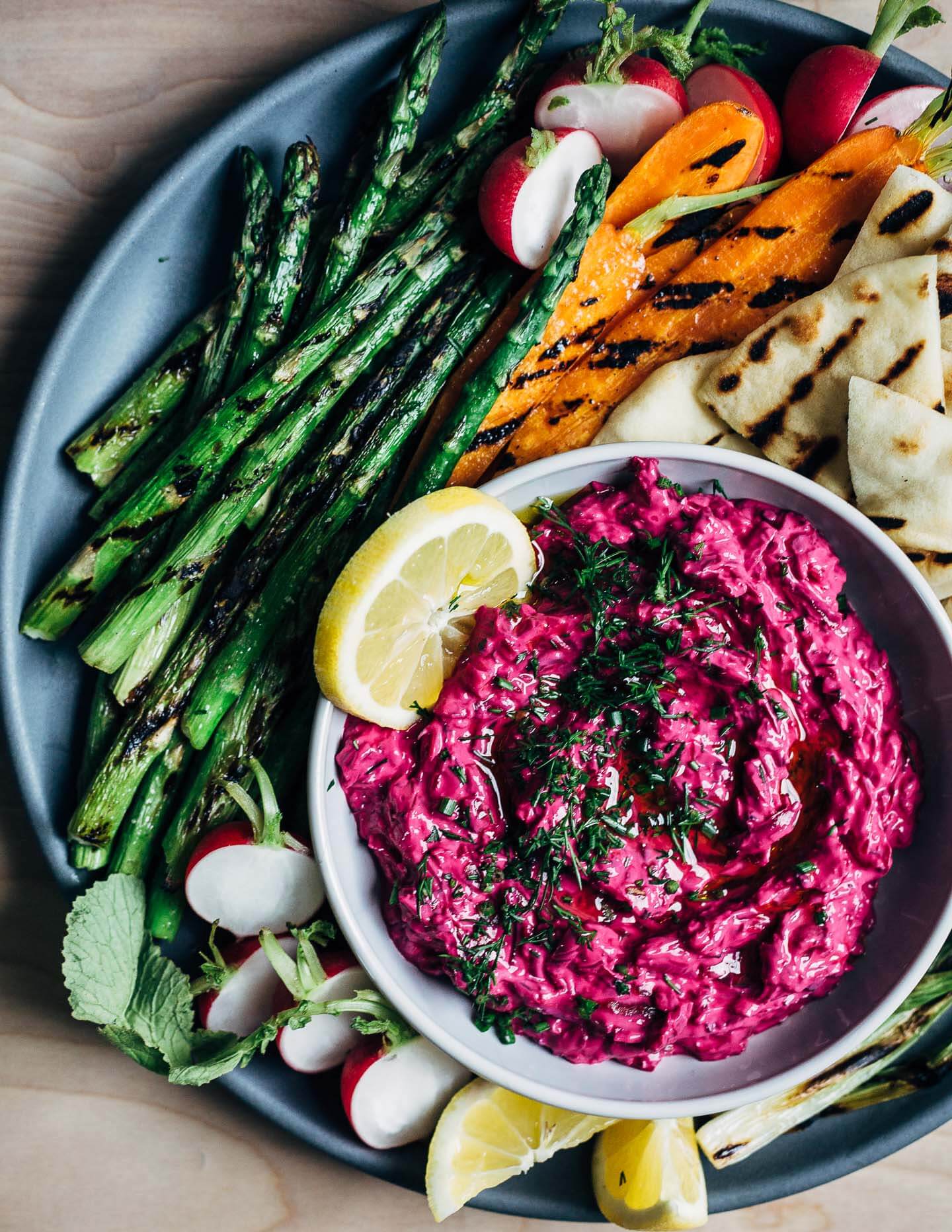 A lot of my work is planned and pitched months in advance. When I first dreamed up this recipe for plant-based beet tzatziki and grilled spring vegetables, I envisioned something you'd serve at a springtime party or a fancy-ish dinner with friends.
Of course, these days, the only gatherings I'm a part of happen around our family dinner table every night or shouting a greeting to friends (from a safe distance away!) on my daily walk. All this predictability means that the rhythms of the days have started to blend together, each day mostly indistinguishable from any other. Even so, we're in this for a while, and if we're going to keep sane and happy, it's important to find moments of joy and celebration wherever we can.
So whether it's just for yourself or a small family group, there's great joy in creating something beautiful to eat. Especially if that something is full of spring produce and all the earthy, green flavors that punctuate the season.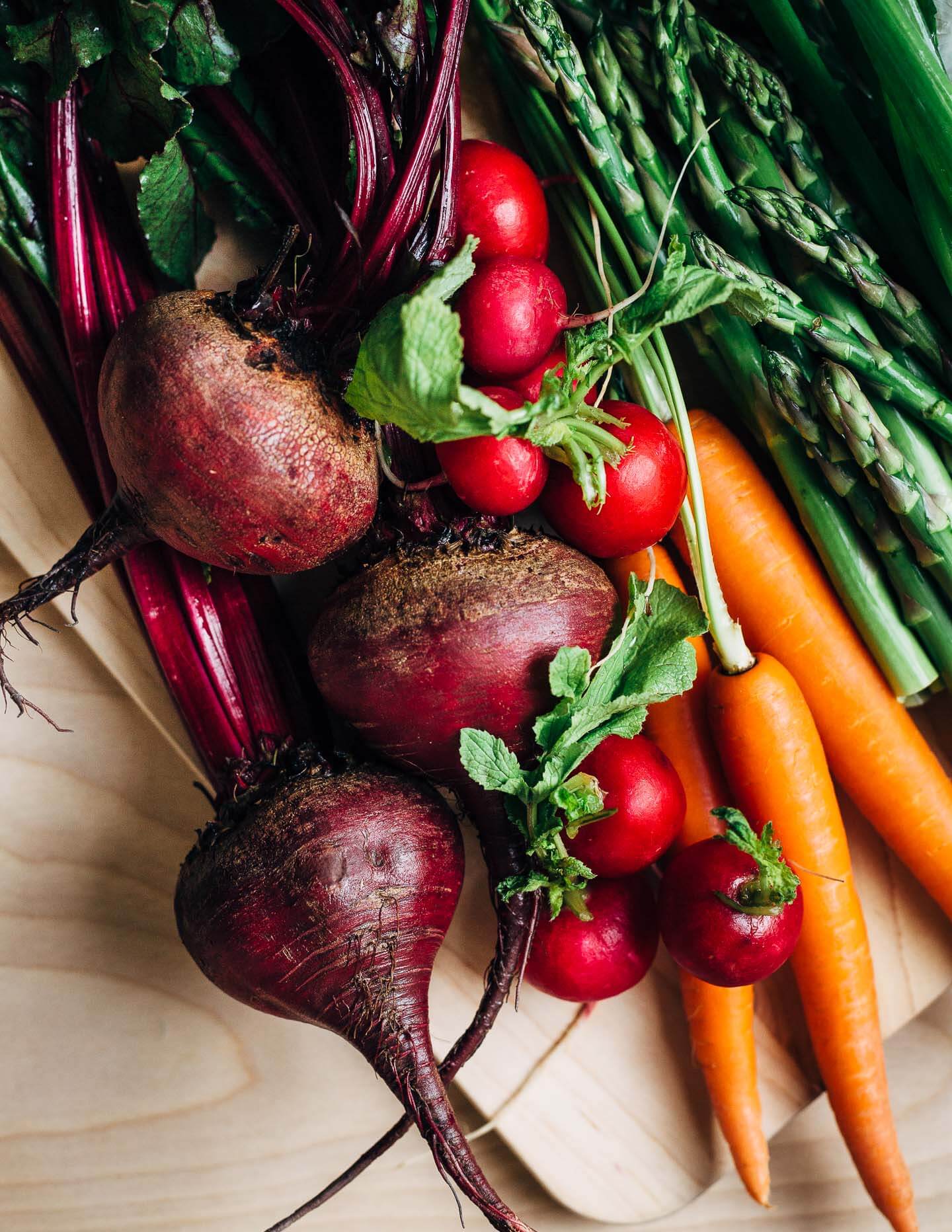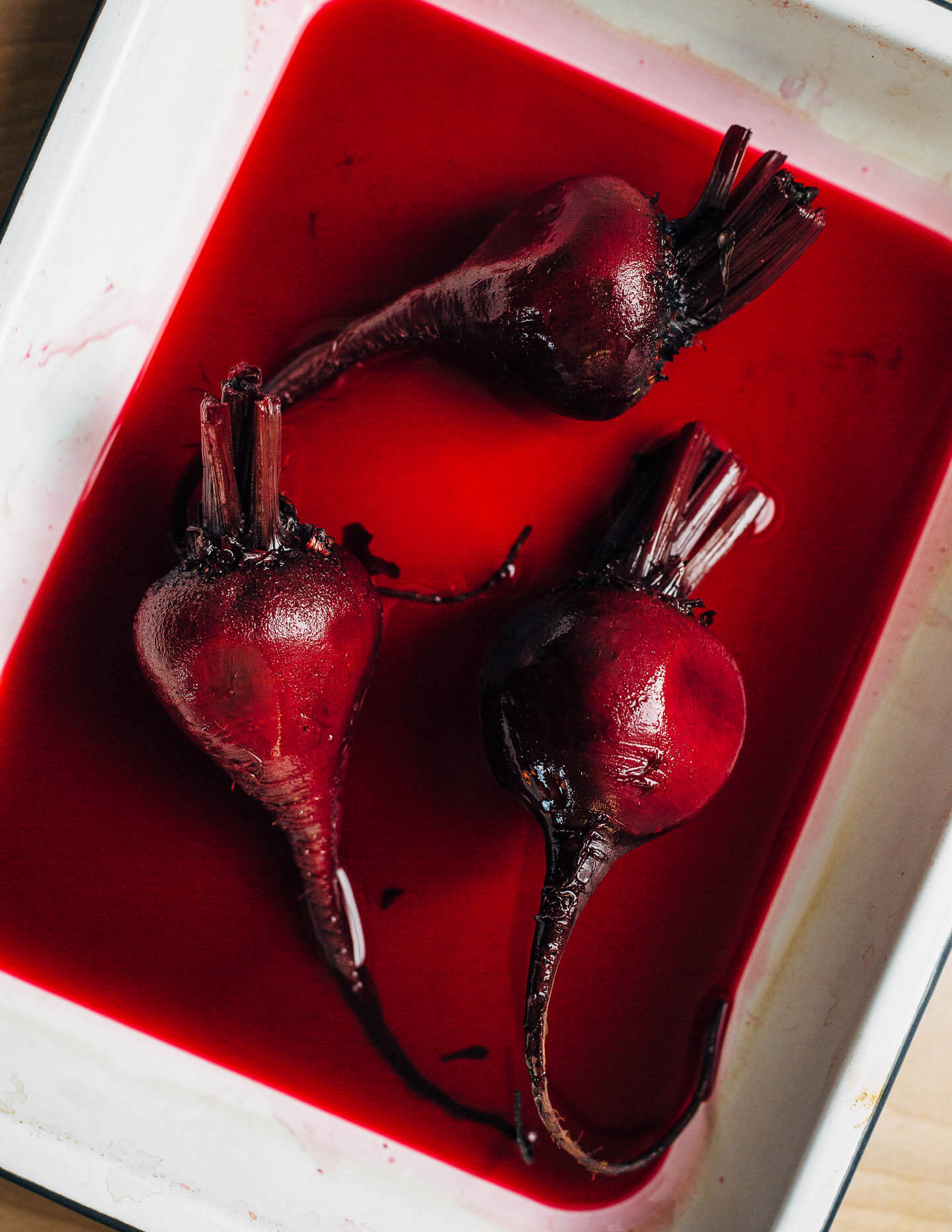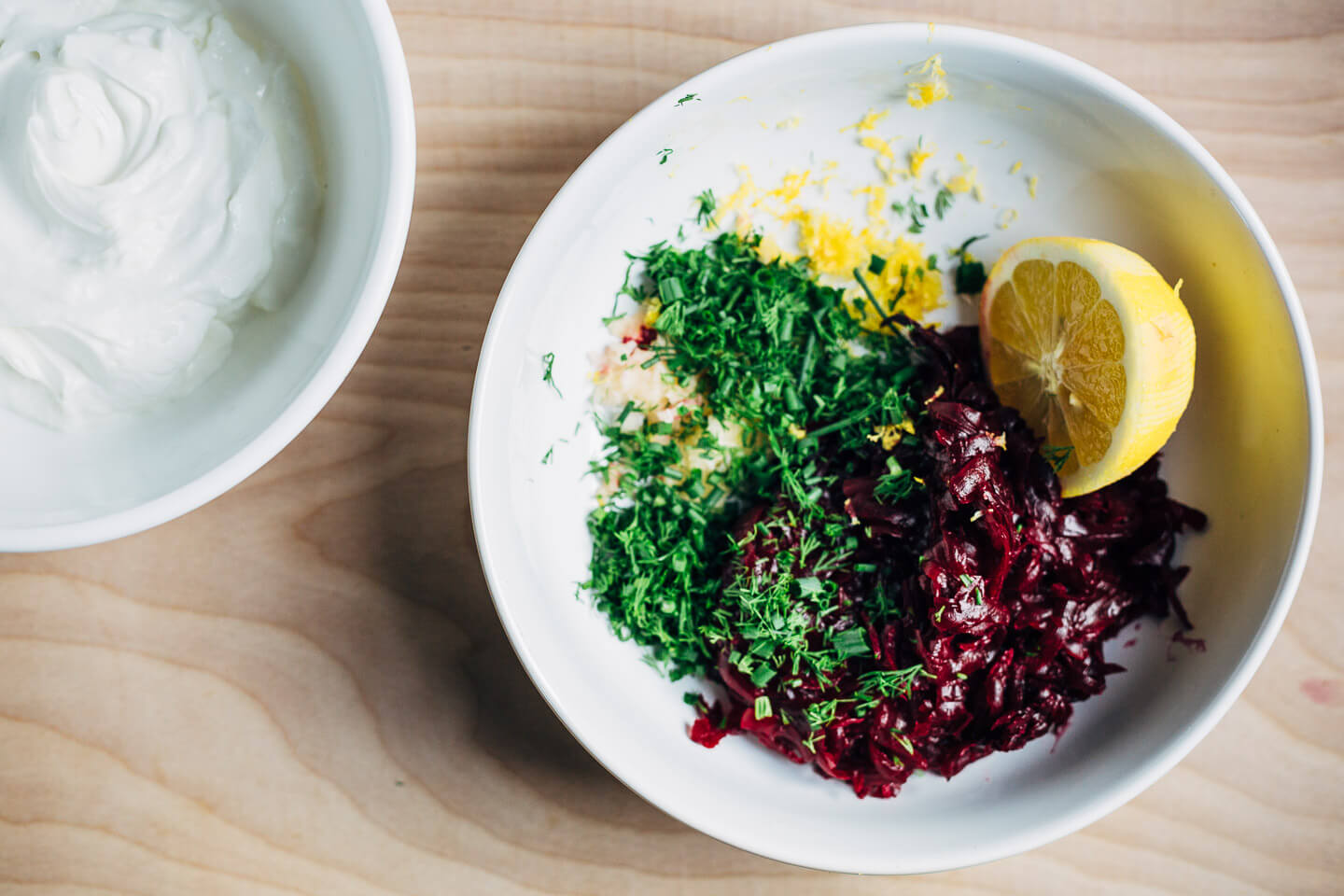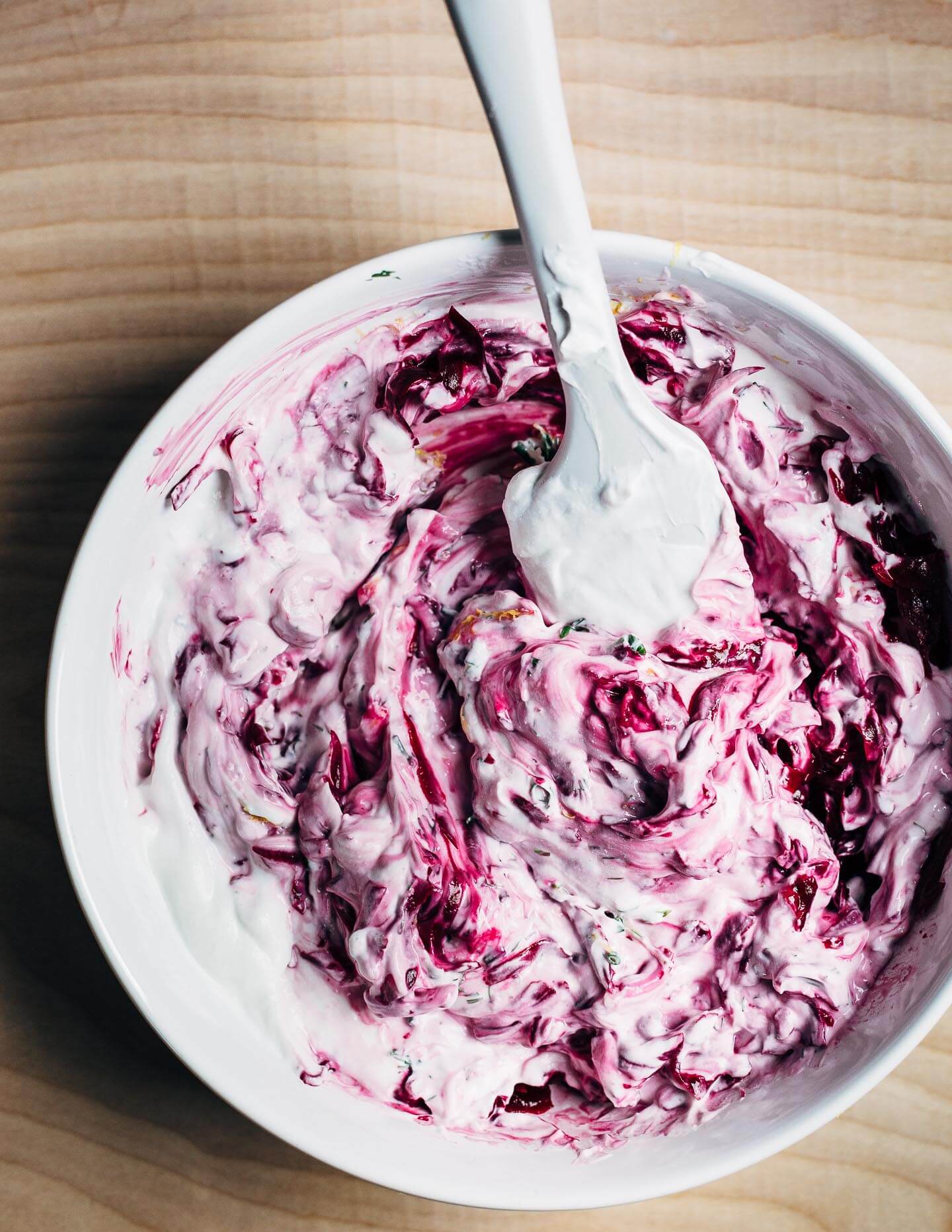 Plant-Based Tzatziki
This vegan beet tzatziki begins with roasted beets; they're peeled, shredded, and tossed with plant-based Greek yogurt (but please sub in whatever plain, plant-based yogurt), garlic, lemon, and fresh herbs. The garlicky punch of a traditional tzatziki is tempered by the earthy sweetness of roasted beets. It's wonderful for dipping and dolloping on whatever foods you're eating these days, but especially spring vegetables or generously spooned on a pita or naan sandwich.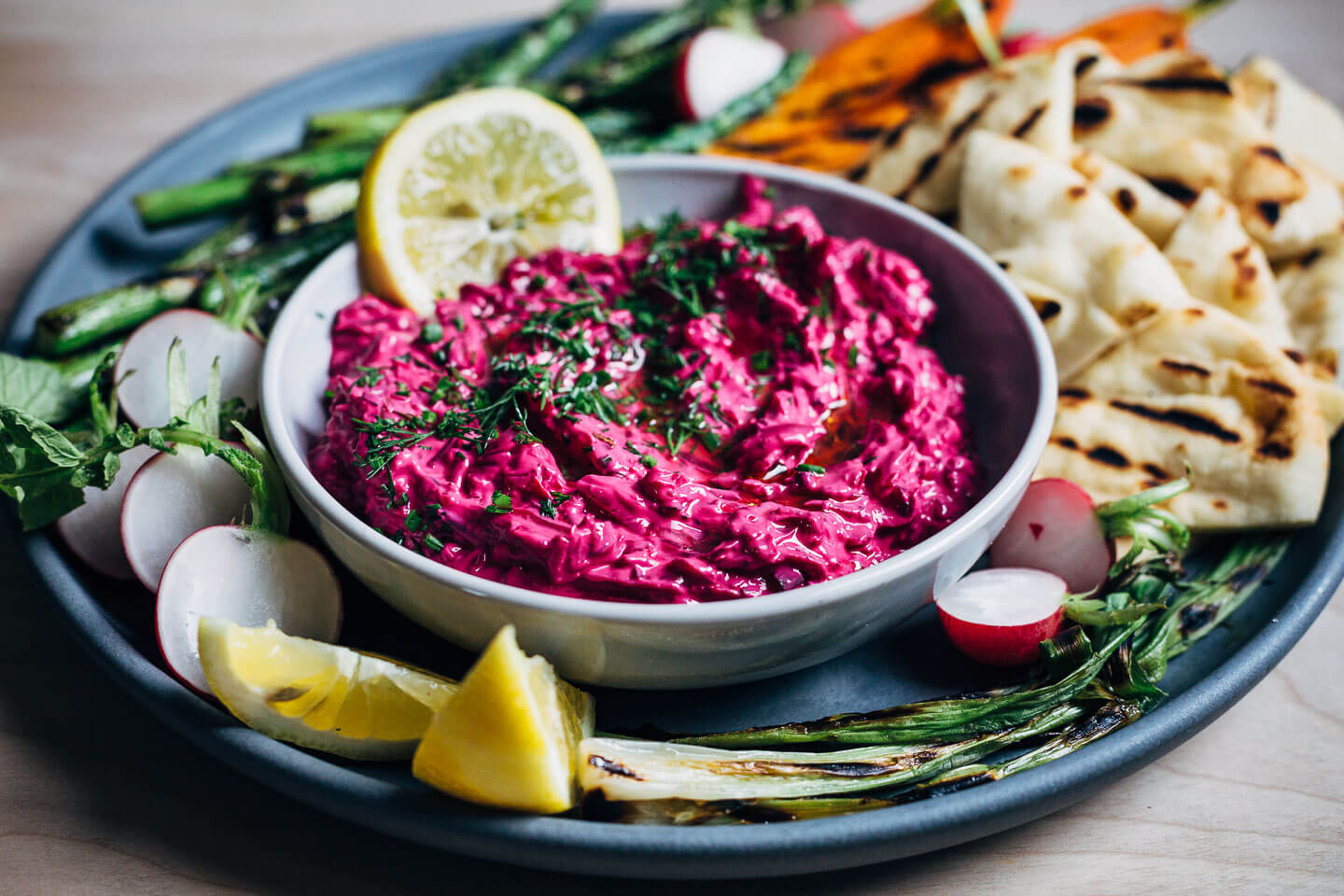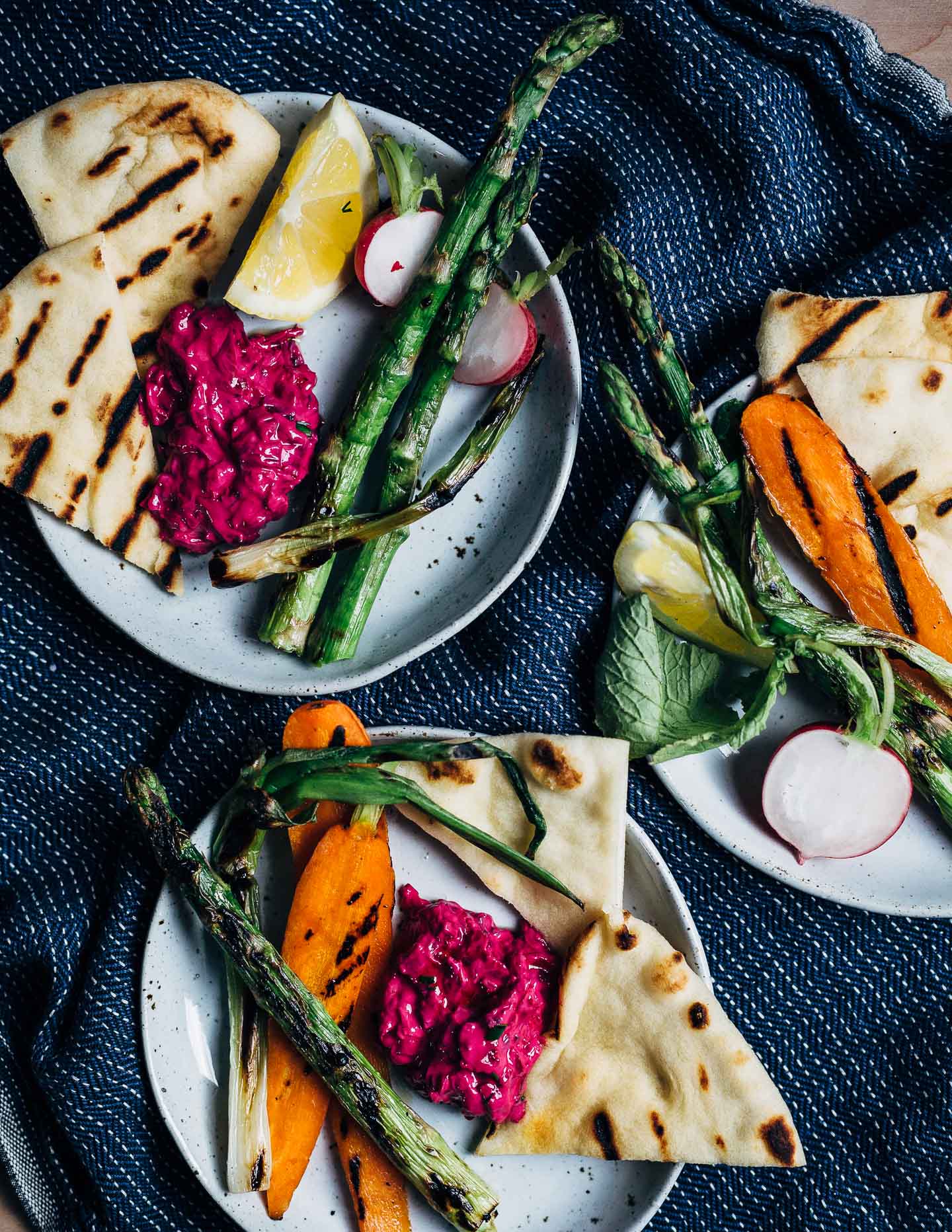 Reducetarian Foundation
You can find my plant-based beet tzatziki recipe over on the Reducetarian Foundation blog. Their mission is to help folks reduce their consumption of animal products and help the planet in doing so. Strict dietary choices aren't for everyone, but small choices and smart substitutions over time add up. Read more about the Reducetarian Foundation and get the recipe right here.