Refreshing Midnight Ume vodka and plum wine cocktails balance tart and sweet flavors beautifully to create a bright, cheery drink perfect for holiday get-togethers with friends. This post was created in partnership with Drizly and Beam Suntory.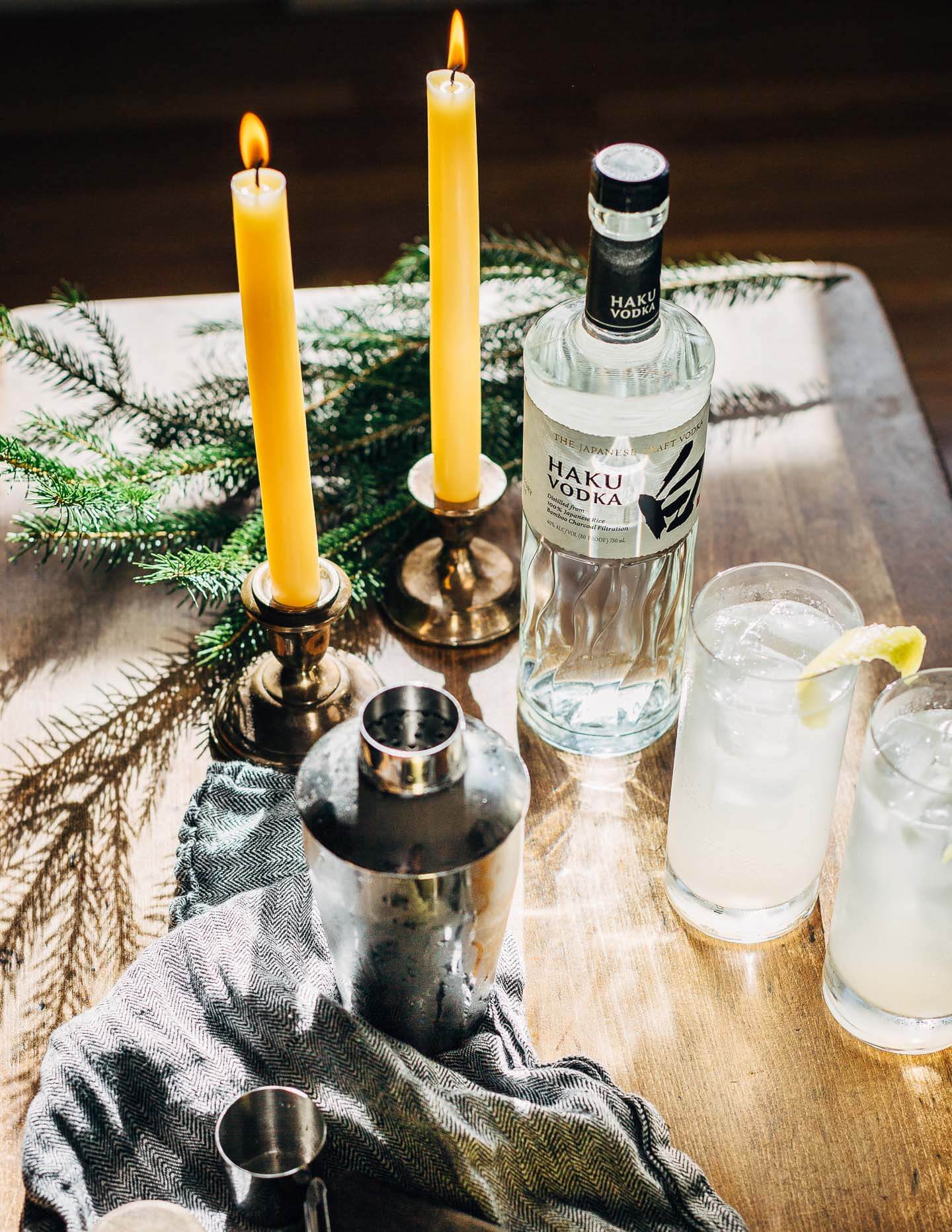 Brian and I have always lived in smaller spaces, first in various Brooklyn walk ups and now in a bright little house in Charlottesville. But we've found that any home is perfect for a party, no matter the size, as long as we have the right occasion, good friends, and brilliant cocktails.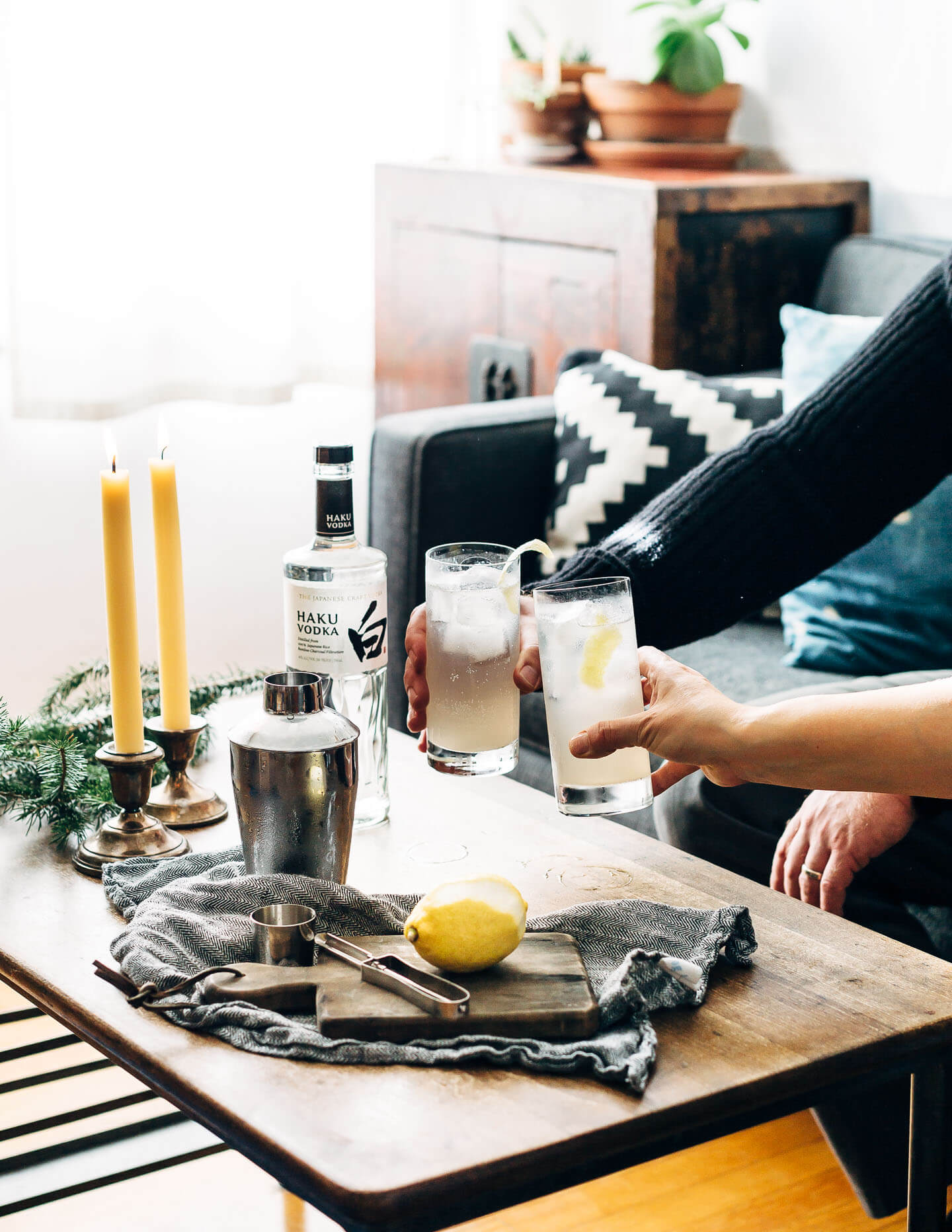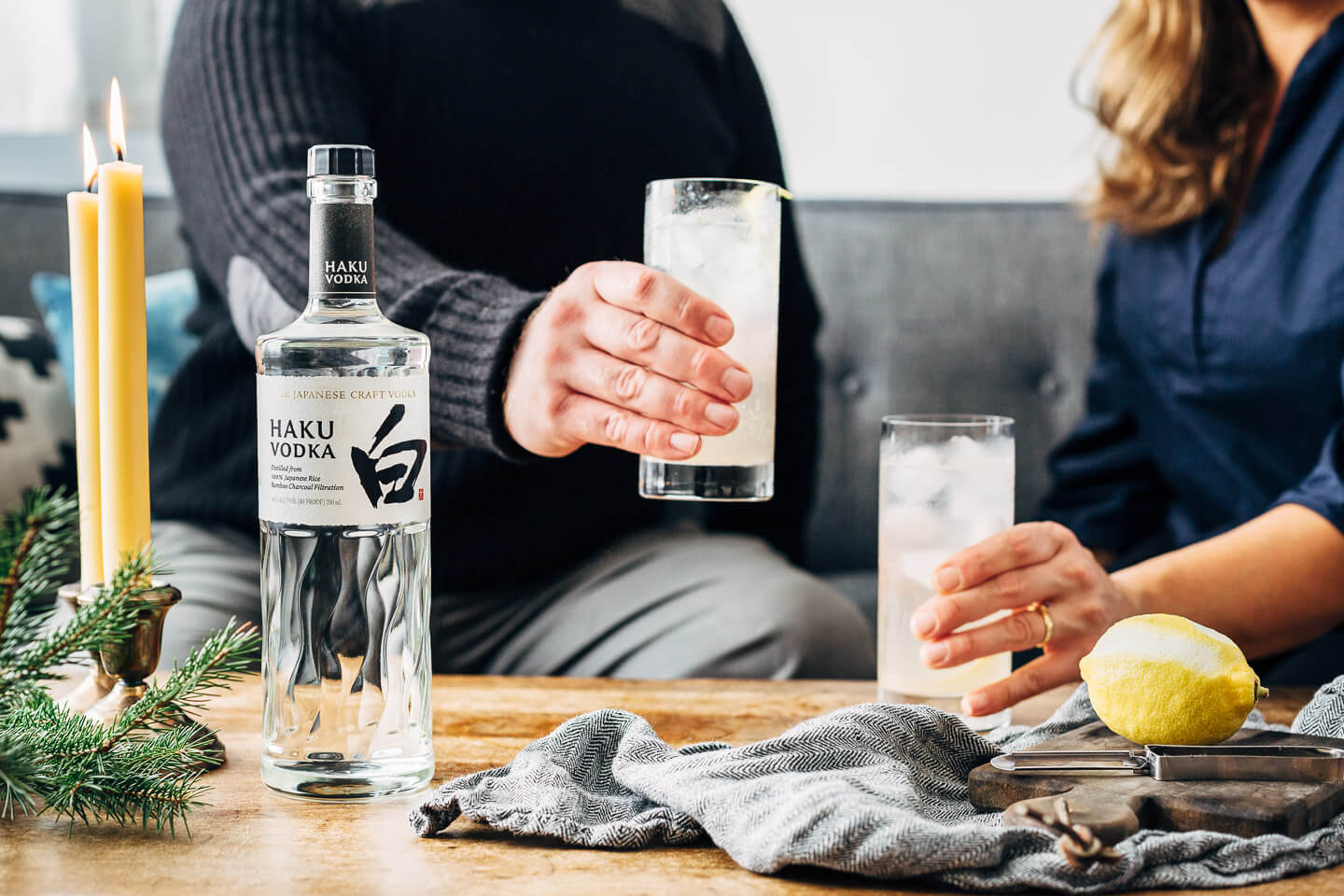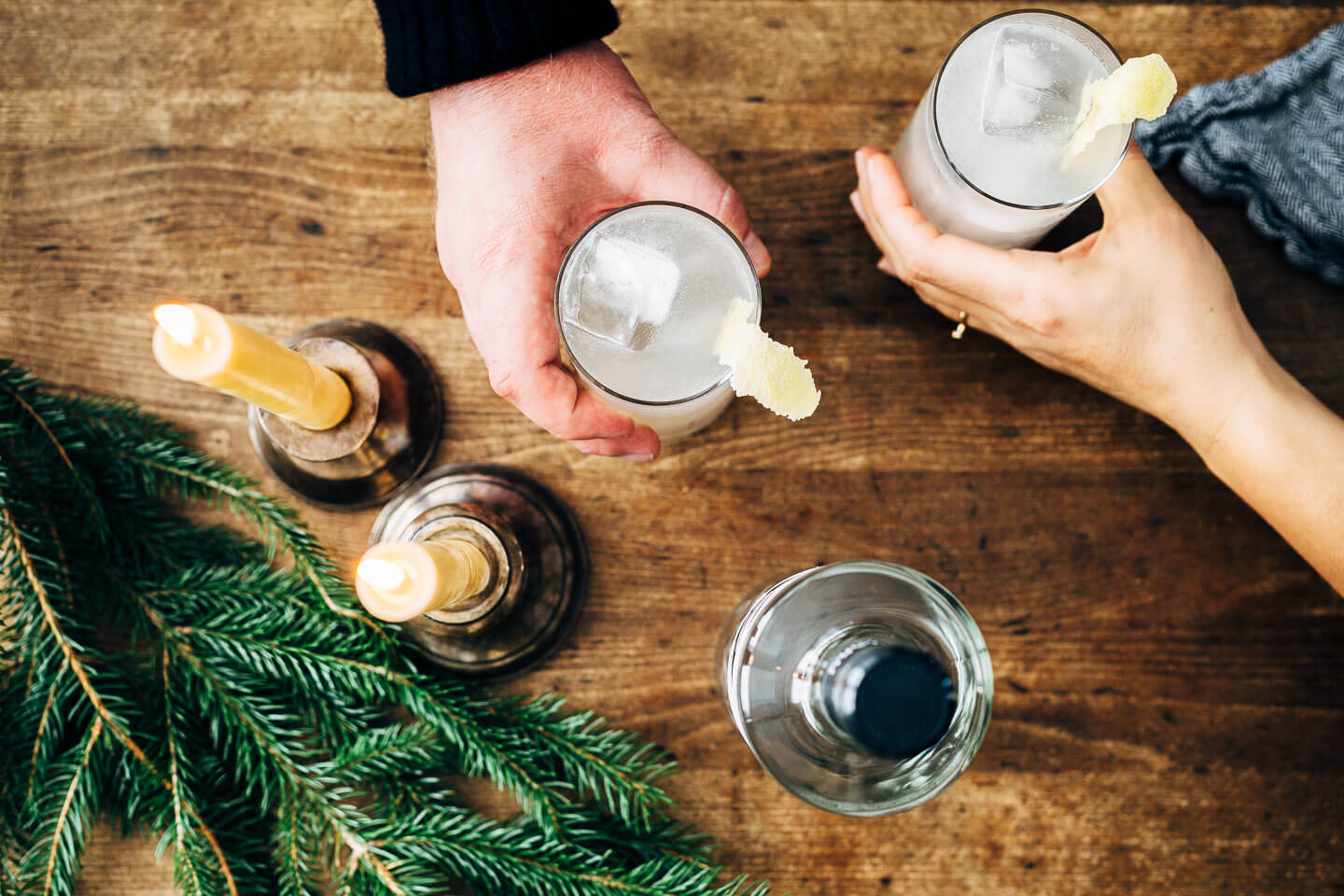 For me, holiday celebrations are the best because it's a time for being indoors and cozy, with sentimental favorites on the stereo and the flicker of candles. But when it comes to food and drink, I'm happy to stray from convention. Traditional holiday flavors like nutmeg, cloves, and cinnamon begin feeling staid quickly in the winter; and anyway, there are so many other tastes that can evince a merry, relaxing feeling. These lemony Midnight Ume Cocktails made with Haku Vodka are unexpected, refreshing, and just right for holiday merry making.
The subtle sweetness of Haku finds a bright counterpoint in the form of a little lemon juice, while the sweet and sour plum wine bridges the two splendidly. Homemade ginger syrup adds a touch more sweetness and also serves as a nice nod to the season. Finally, a splash of soda lends a little effervescence to make the Midnight Ume a breezy antidote to the heavy foods and drinks of the holiday season.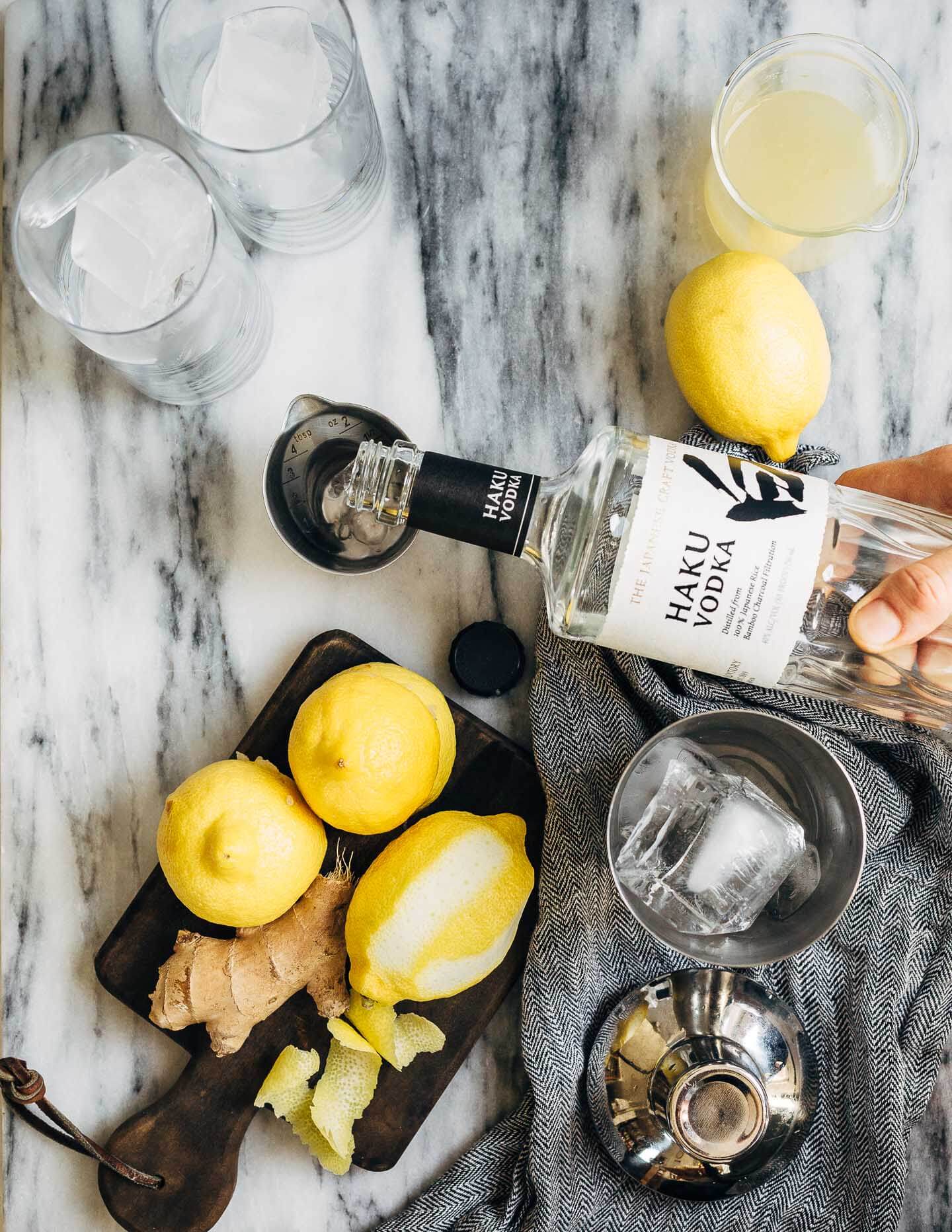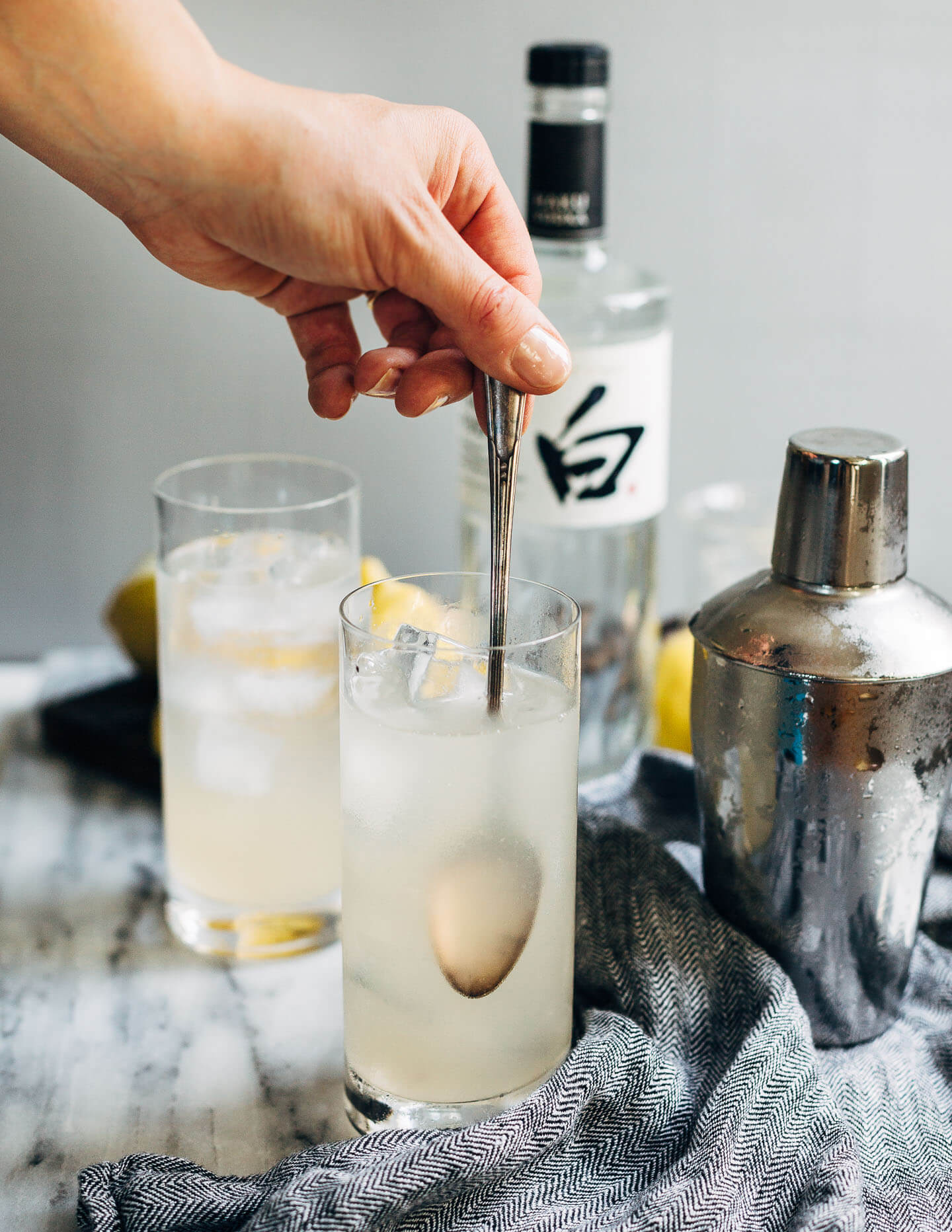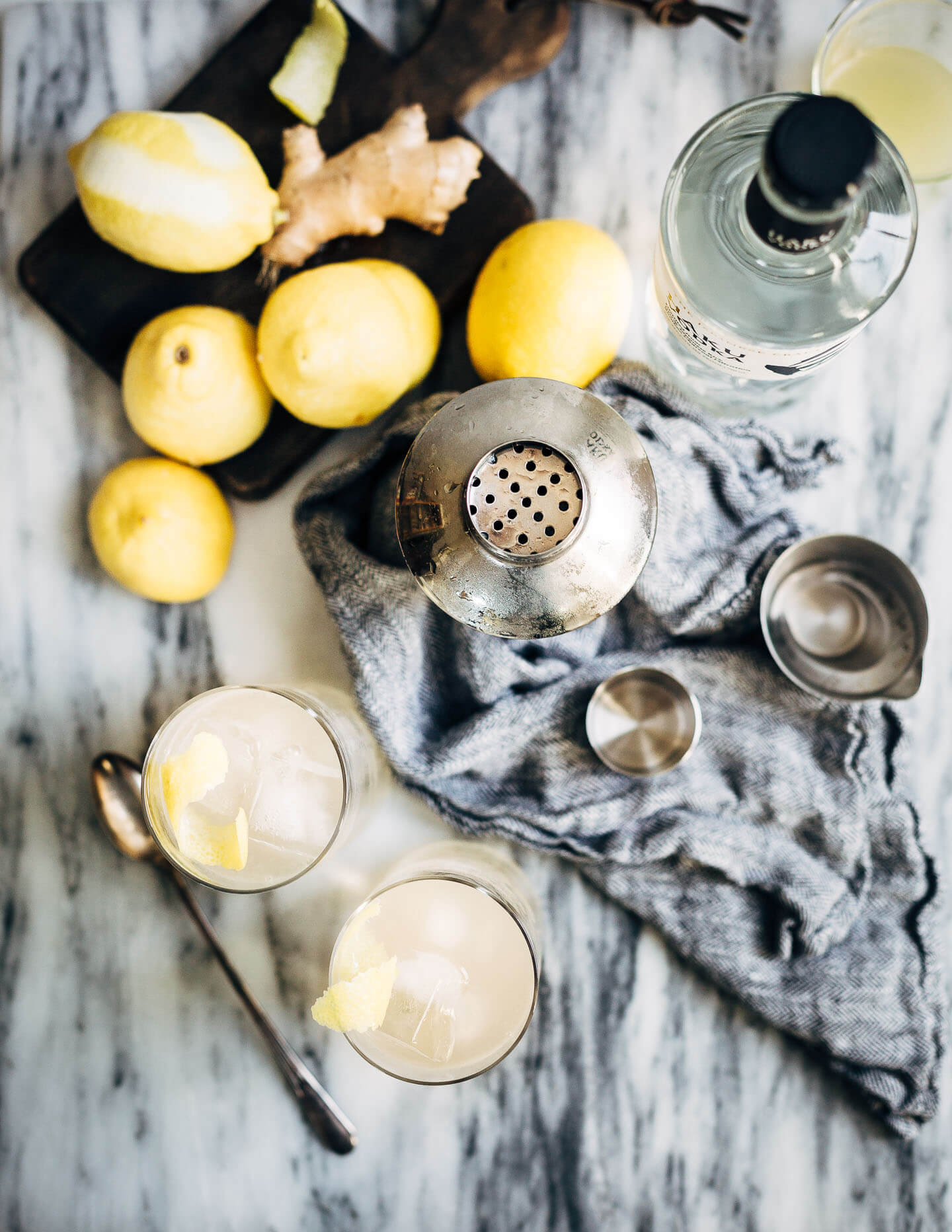 Haku Vodka's clean, round, slightly sweet taste makes it a perfect base for cocktails. Moreover, the minimal, modern aesthetics of Haku's faceted glass bottle, washi label, and kanji calligraphy also make it a striking and unique gift for a host or hard-to-shop-for family member. Shop Haku Vodka, and the rest of the House of Suntory collection on Drizly here.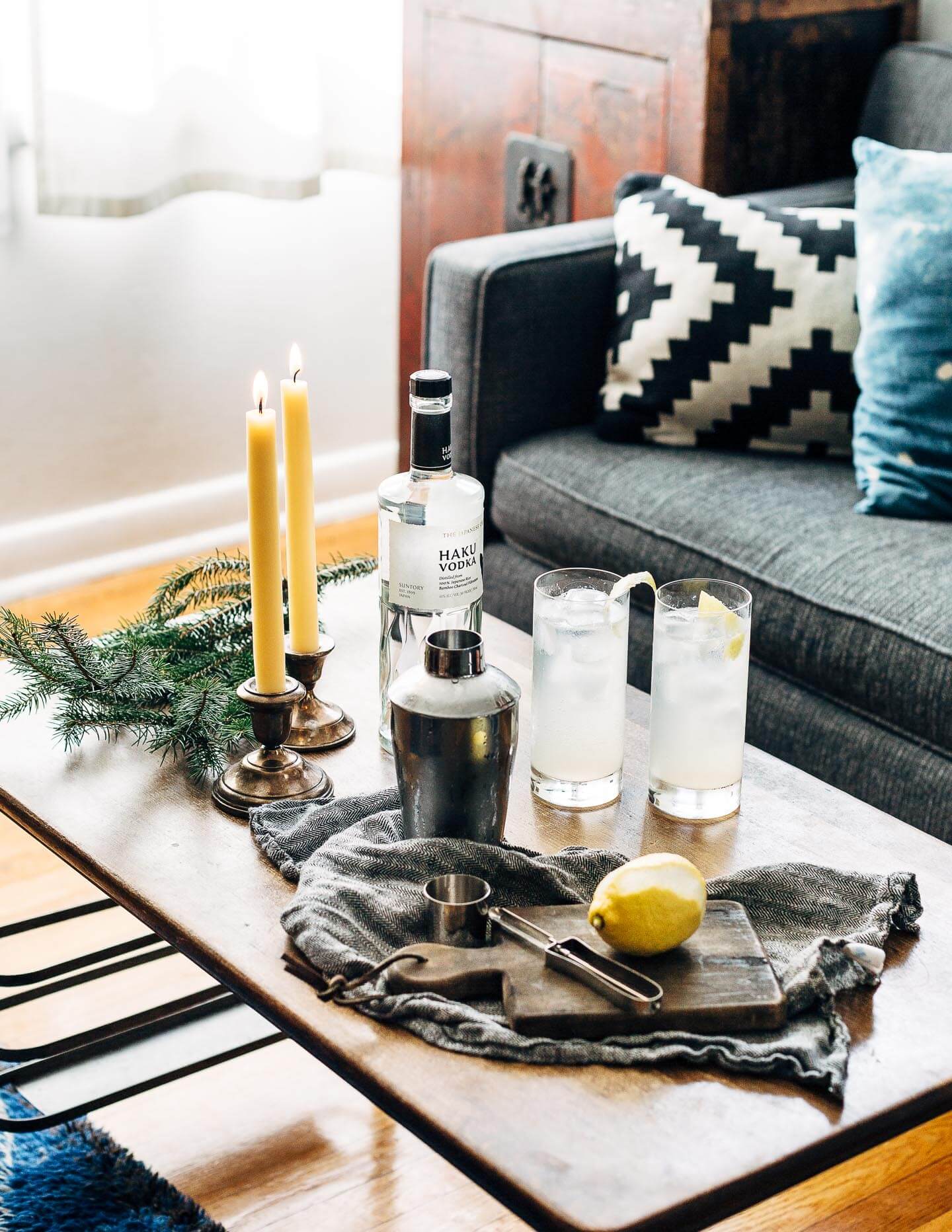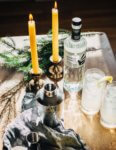 Midnight Ume Vodka and Plum Wine Cocktails
Refreshing Midnight Ume cocktails balance tart and sweet flavors beautifully with a hint of fragrant plum wine to create a bright, cheery drink perfect for holiday get-togethers with friends. Recipe provided by Beam Suntory
Keyword:
plum wine cocktail
Ingredients
1 1/2

parts plum wine

1

part fresh squeezed lemon juice

1/2

part ginger syrup

(recipe below)

Soda
Instructions
Combine ingredients in an ice-filled shaker and shake 5 - 10 seconds. Strain into ice-filled Collins glasses. Top off with soda and stir briefly. Garnish with a lemon twist or an edible flower.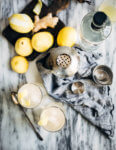 Homemade Ginger Simple Syrup
A quick and simple recipe for fresh ginger simple syrup.
Ingredients
4-

inch

section of ginger

grated (peel and all)

1/2

cup

sugar

1/2

cup

water
Instructions
In a small non-reactive saucepan, combine grated ginger, sugar, and water. Bring to a gentle boil, stirring just until sugar has dissolved. Steep 20 minutes and then strain with a fine mesh sieve. Pour into a clean jar, seal, and refrigerate until needed.