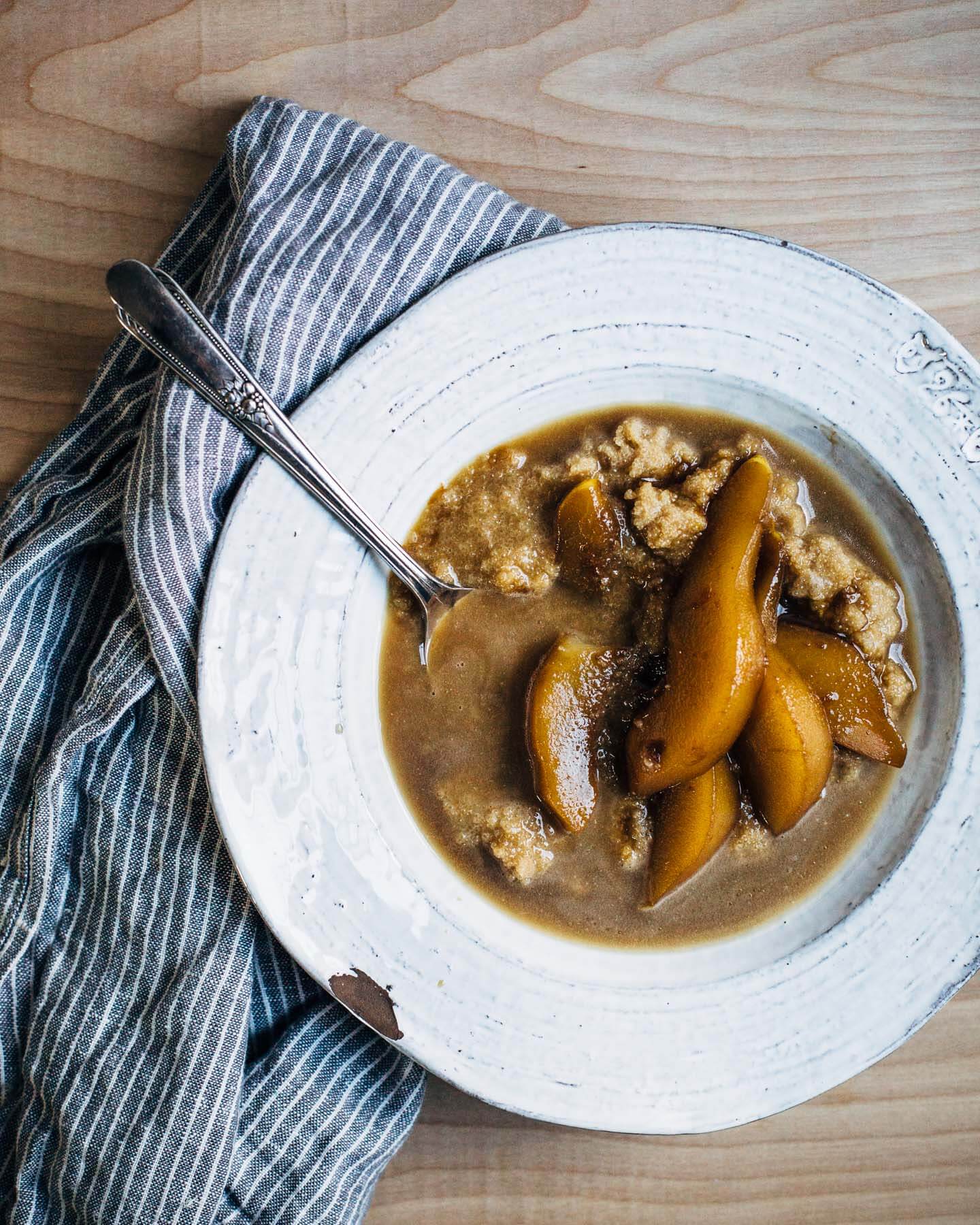 A nutty amaranth porridge topped with Earl Grey and clementine poached pears that incorporates beloved flavors into a healthful, energizing breakfast. Jump to recipe!
We each define comfort food in our own way. Right now comfort for me is a frothy cup of steamed hemp milk with ginger, matcha, and a bit of coconut sugar. Sometimes the comfort we seek is emotional – something familiar and undeniably delicious like grilled cheese and tomato soup with bonus points for old family recipes, especially those passed down from grandmas. Other times, though, the need for comfort is physical. This latter zone is where I've found myself lately.
Until now, I hadn't found the time (or energy, honestly) to write about it, but for the past couple months, my health has been sabotaging me with an inflammatory auto-immune disorder in the form of a painful joints and tender nodules on my legs. It sounds really cool, huh? I've spent the past few weeks mostly laid up with lots of joint pain and some difficulty getting around. The disorder has a few causes, but as often as not, there is no determined cause and I'm in that category.
There have been lots of trips to the doctor, blood draws, and tests, but in the end, it's like this: I will probably get better soon. And if this ever ends, I'll be grateful – both to escape the uncertain world of auto-immune things generally, but also because I've gained a speck of insight into the incredible difficulty and misunderstanding faced by those I know and love who have chronic auto-immune disorders. Friends, I never realized how hard this is. You have my respect and my support. If you need me, whether to listen or help, I'm here.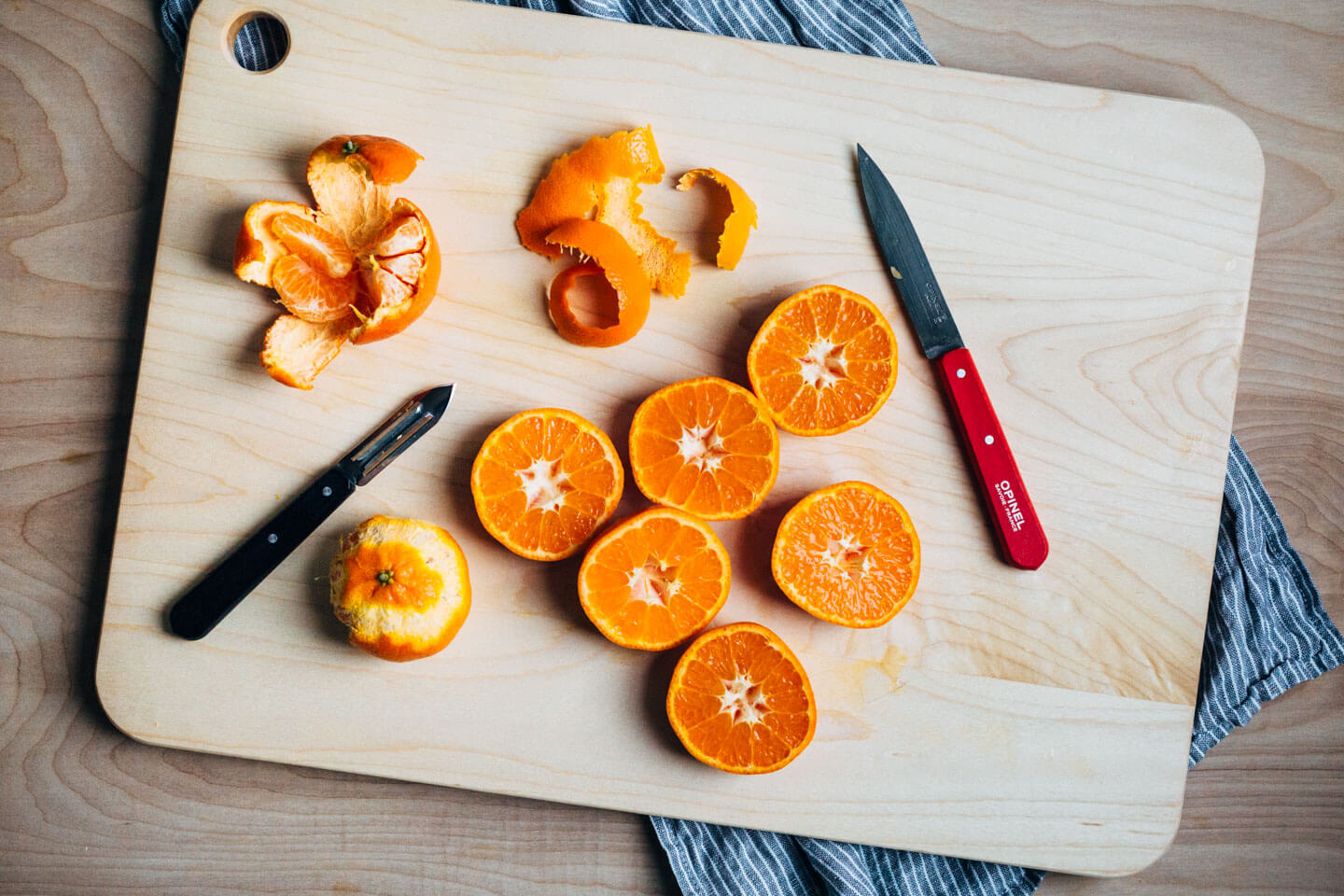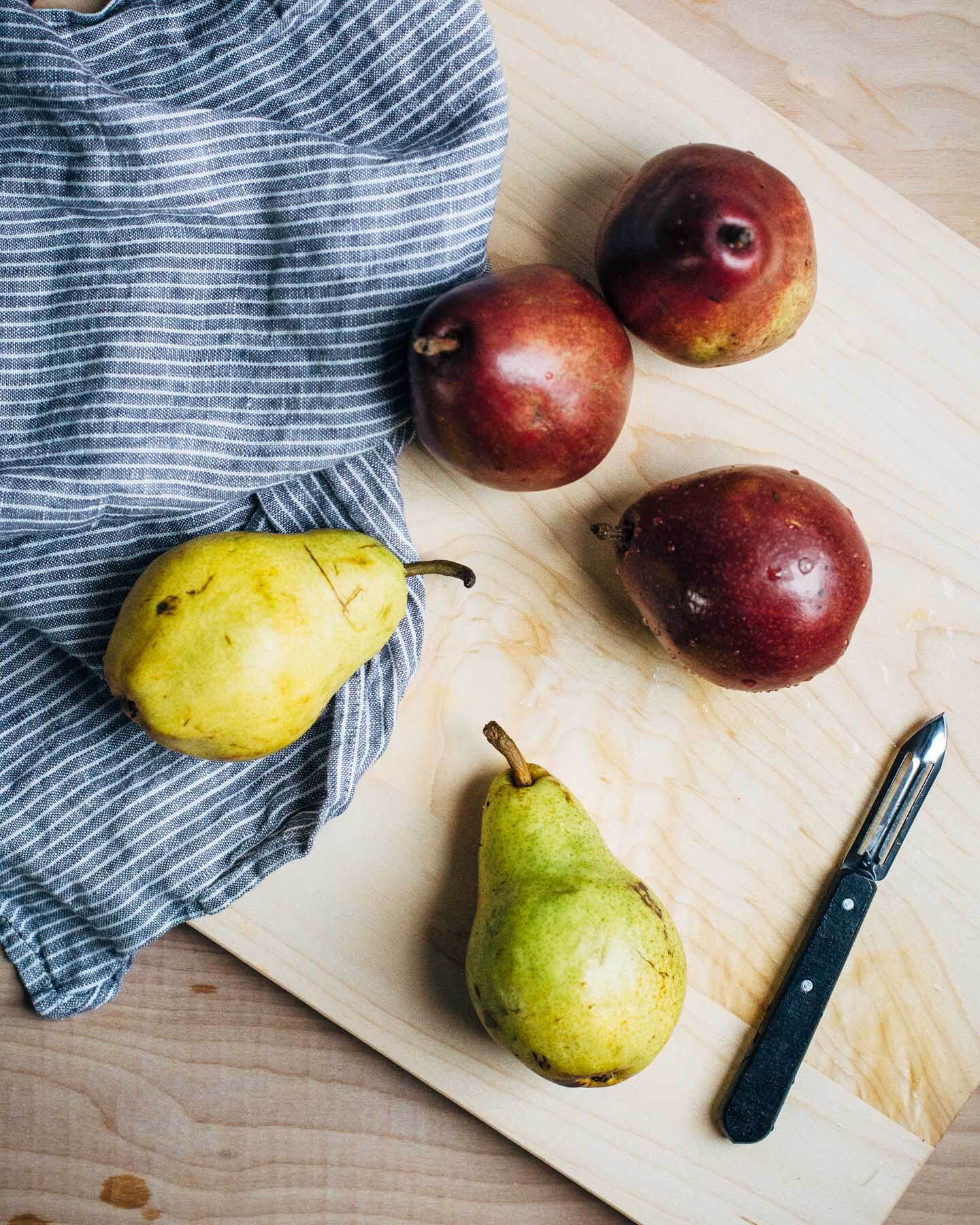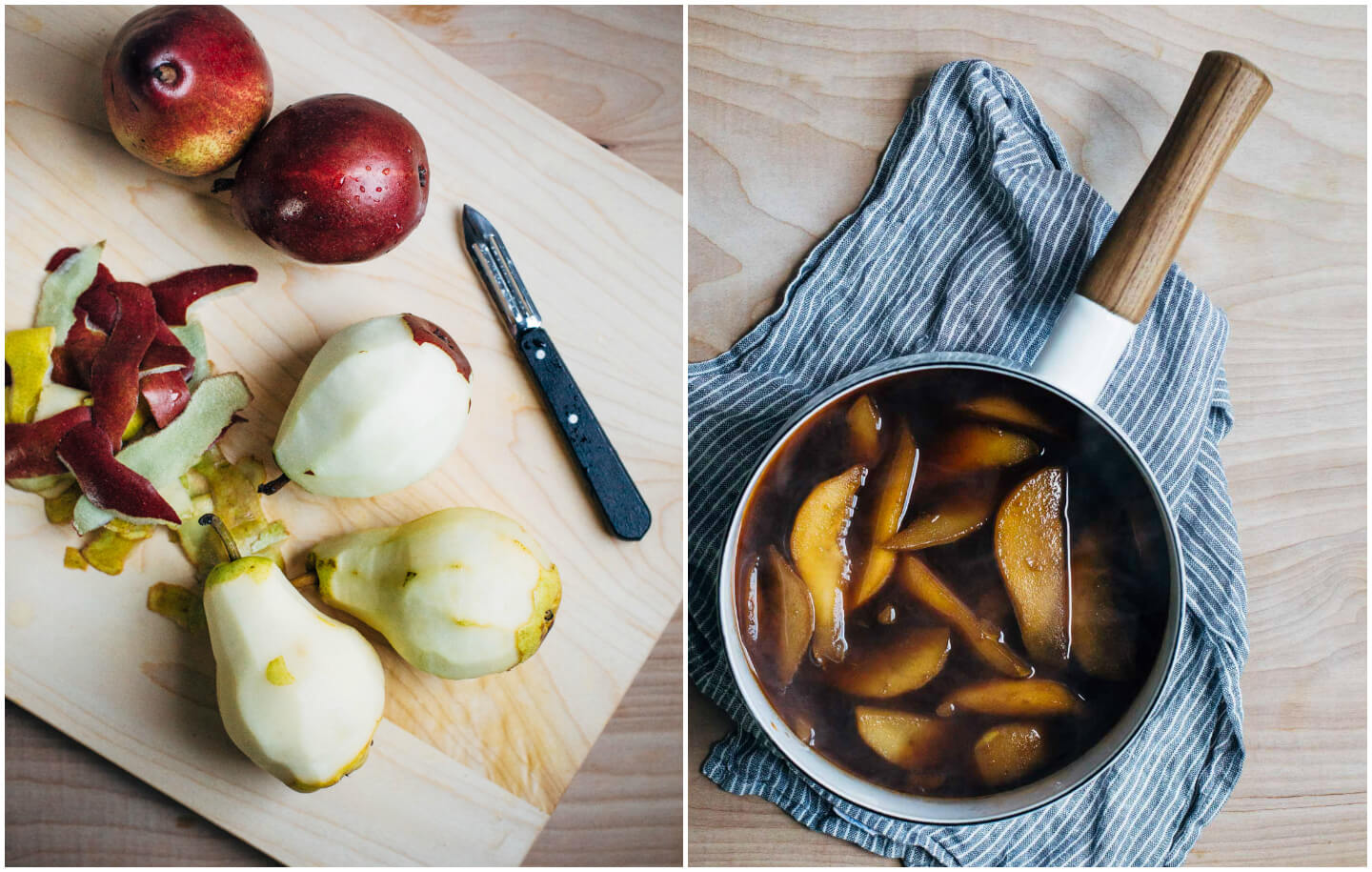 Lacking anything concrete, I've done what any other food-focused person would and made changes to my daily routines and food habits to try and improve my outcome. Right away, I ditched coffee and refined sugars, and cut way back on dairy, gluten, and sweets. I switched out my usual cow's milk for a rotating line up of homemade hemp and coconut milks that I love. (I have a nut allergy, so nut milks aren't an option.) And I've switched my breakfast porridge to amaranth, a tiny, tender gluten-free grain with an earthy nuttiness that leaves me feeling sated and energetic.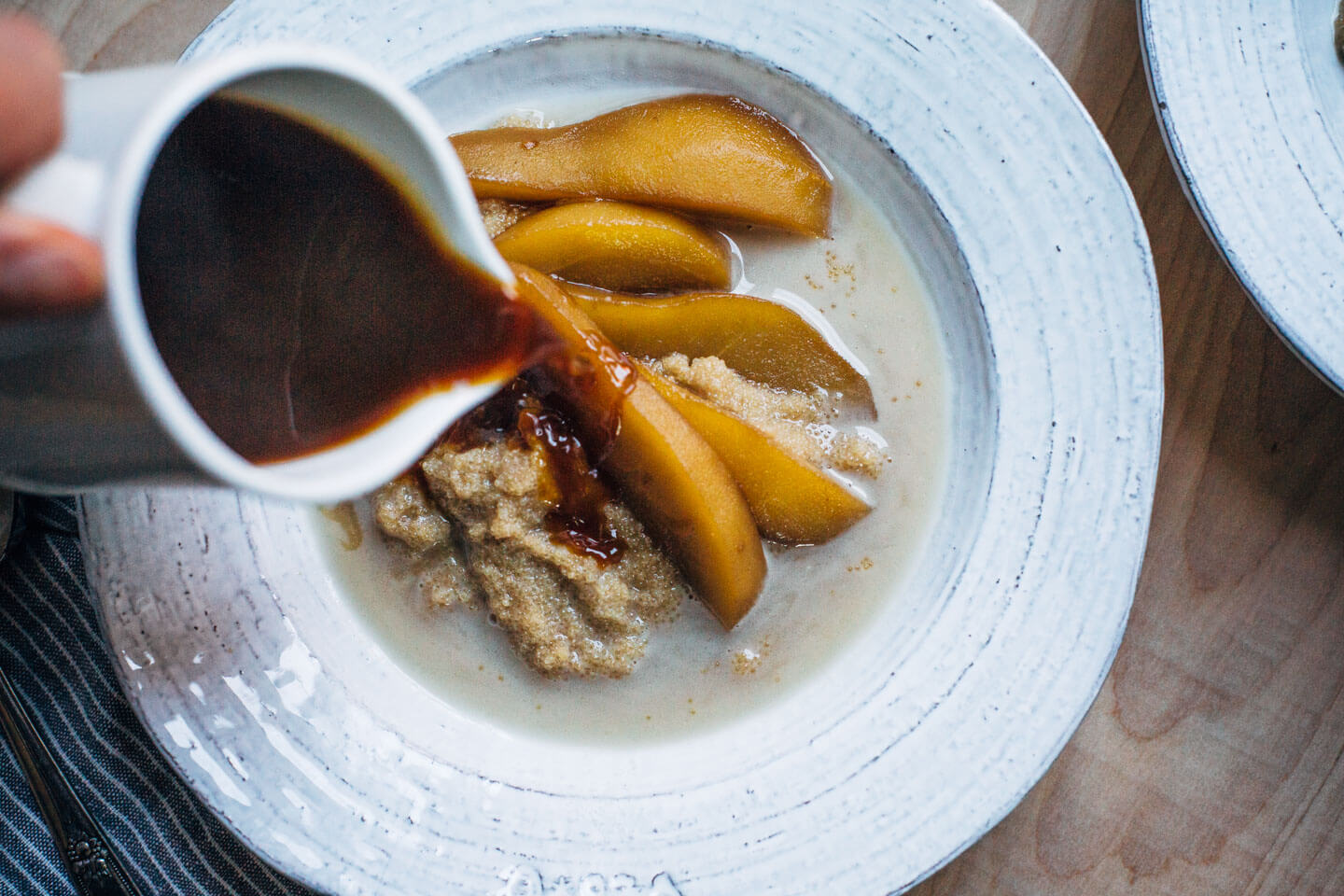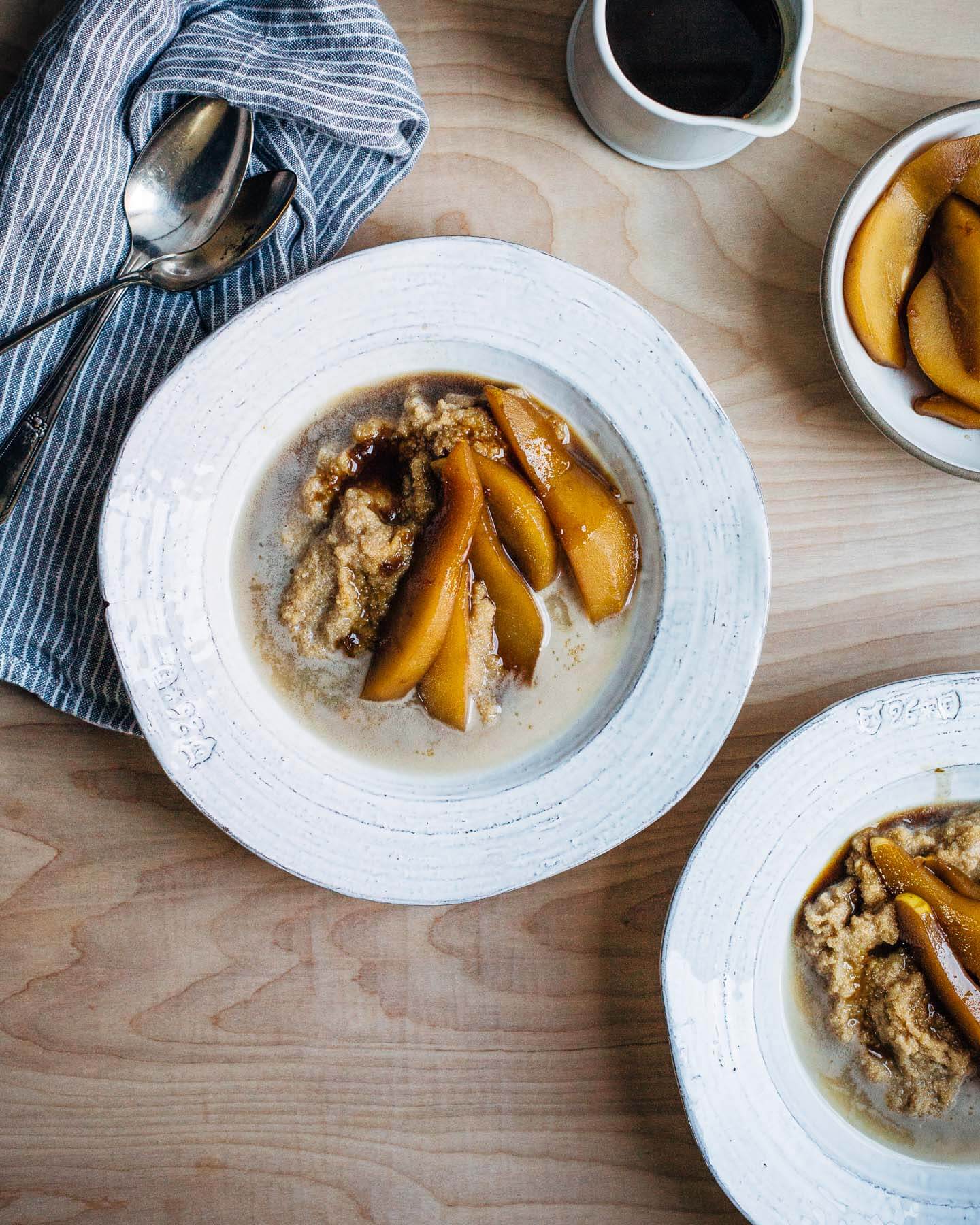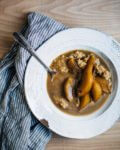 Amaranth Porridge with Earl Grey Poached Pears
A nutty amaranth porridge with Earl Grey poached pears that incorporates beloved flavors into a healthful, energizing breakfast. Poached pears and the rich poaching syrup take on the deep flavor of Earl Grey, clementine, and coconut sugar, and complement the nuttiness of amaranth porridge beautifully.
Ingredients
Poached Pears
1 1/2

cups

water

1

clementine

zest peeled in strips

1/2

cup

fresh squeezed clementine juice

(orange zest and juice are fine)

2

Earl Grey teabags

1/2

cup

coconut sugar (* see note)

2

pears,

peeled, cored, and sliced 1/2-inch thick
Amaranth Porridge
1/2

cup

amaranth

1 1/2

cups

hemp or coconut milk

or milk of choice, plus more for serving

1

tablespoon

coconut sugar (* see note)

1/4

teaspoon

sea salt
Instructions
Poached Pears
Bring water to a boil. Add teabags and zest; cover and steep 10 minutes. Remove zest and teabags. Stir in juice, sugar and pears, bring to a gentle boil over medium-high heat, then turn down to a simmer. Simmer pears 10 - 15 minutes or until pears are tender and flavorful.

Remove pears from liquid with slotted spoon. Turn heat to medium-high (mixture will bubble vigorously) and, stirring frequently, reduce poaching liquid for 5 minutes. Reserve syrup.
Amaranth Porridge
Combine ingredients in a medium saucepan and bring to a boil. Turn down to low, cover, and, stirring occasionally, cook 15 - 20 minutes or until amaranth is tender with a bit of chew.

Divide between two bowls, add a splash of milk, poached pears, and a drizzle of poaching syrup.
Recipe Notes
Poaching syrup and any leftover pears will keep well covered in the fridge for 3 days and are great for ice cream, yogurt, or breakfast porridge. 
*If coconut sugar isn't available, sub turbinado or brown sugar.