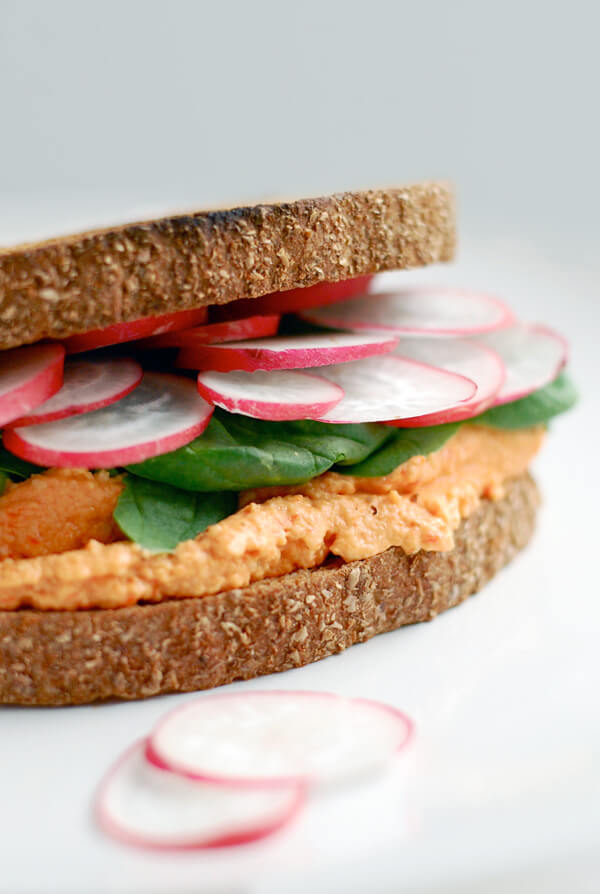 A recipe for from-scratch jalapeño pimento cheese with a spicy kick. Jump to recipe.
I don't want to alarm anyone, but I'm pretty sure I've perfected pimento cheese. Now, if you're one of pimento's many detractors and the thought of it cues images of some anemic peach stuff served on a slice of gummy Wonder Bread, let me say that I totally hear you. You're a good person and your feelings are valid. But pimento cheese, which is essentially a mix of roasted red peppers, cheddar, mayo, and cream cheese should be amazing. Really, how could it not be?
That said, I've slowly come to realize that my go-to recipe, while classic and simple and good, is just a bit boring and so I set out last weekend to come up with something that had a little more presence, a little more gaiety.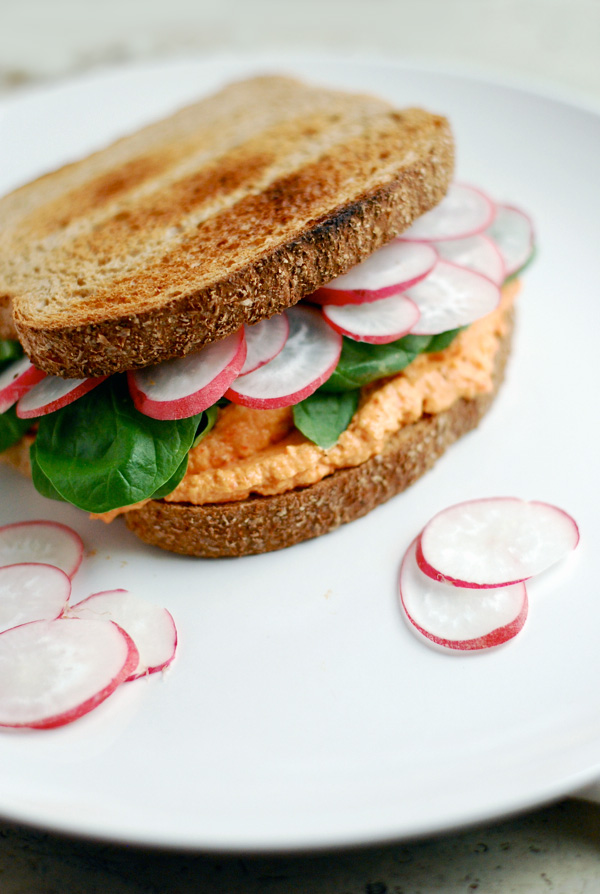 Pickled jalapeños make the difference here. They're pretty much my new favorite thing and I spend hours scheming ways to add them to pretty much anything. So they were destined to show up in my pimento cheese. I also added more bell peppers than usual,  because I really like those things, too. A touch of garlic helped round out the flavor and made sure everyone had the kind of garlic breath that calls for commitment, pimento cheese commitment, conversation commitment, all that. Lastly, I tweaked the acid levels just a bit with some vinegar. The final result was devoured and loved. As pimento cheese always, always should be. You're going to need this stuff for Memorial Day, trust me.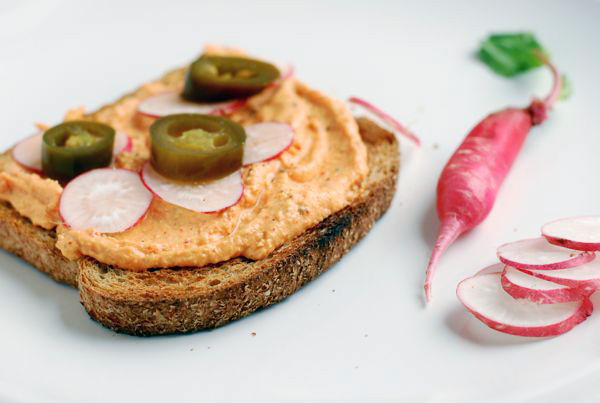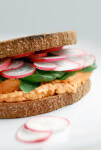 Jalapeño Pimento Cheese
Ingredients
2 - 3

small red bell peppers

, washed and dried

8

ounces

cheddar cheese

, finely shredded

4

ounces

cream cheese

, softened

1/3

cup

real mayonnaise

1

tablespoon

pickled jalapeño peppers

, drained

1

teaspoon

minced garlic

1

teaspoon

rice wine vinegar

1/4

teaspoon

sea salt

1/4

teaspoon

Hungarian paprika
Instructions
Either in your broiler, grill, or over an open flame, roast the red peppers until the skin is blackened all over. (

More on that here

.) Close peppers up in a paper bag and allow them to steam for 10 minutes. Under cold running water, peel off blackened skin. Core and seed peppers and then gently dab them with a towel to absorb any excess moisture. Rough chop peppers.

In the bowl of your food processor, grate cheese. Next add cream cheese and mayo, and pulse until ingredients are evenly combined (it's OK, great even, for things to be lumpy). Add peppers and all of the remaining ingredients and pulse until combined. I like to leave a bit of texture here so there are flecks of cheese and peppers throughout.

Spoon into a dish and refrigerate for at least an hour. Pimento cheese will keep well sealed in the fridge for 5 days or longer.

Serve with radish slices, on sandwiches or crackers, or just by the spoonful.
SaveSave