Rich homemade vegetable broth is simple to make and has the absolute best flavor.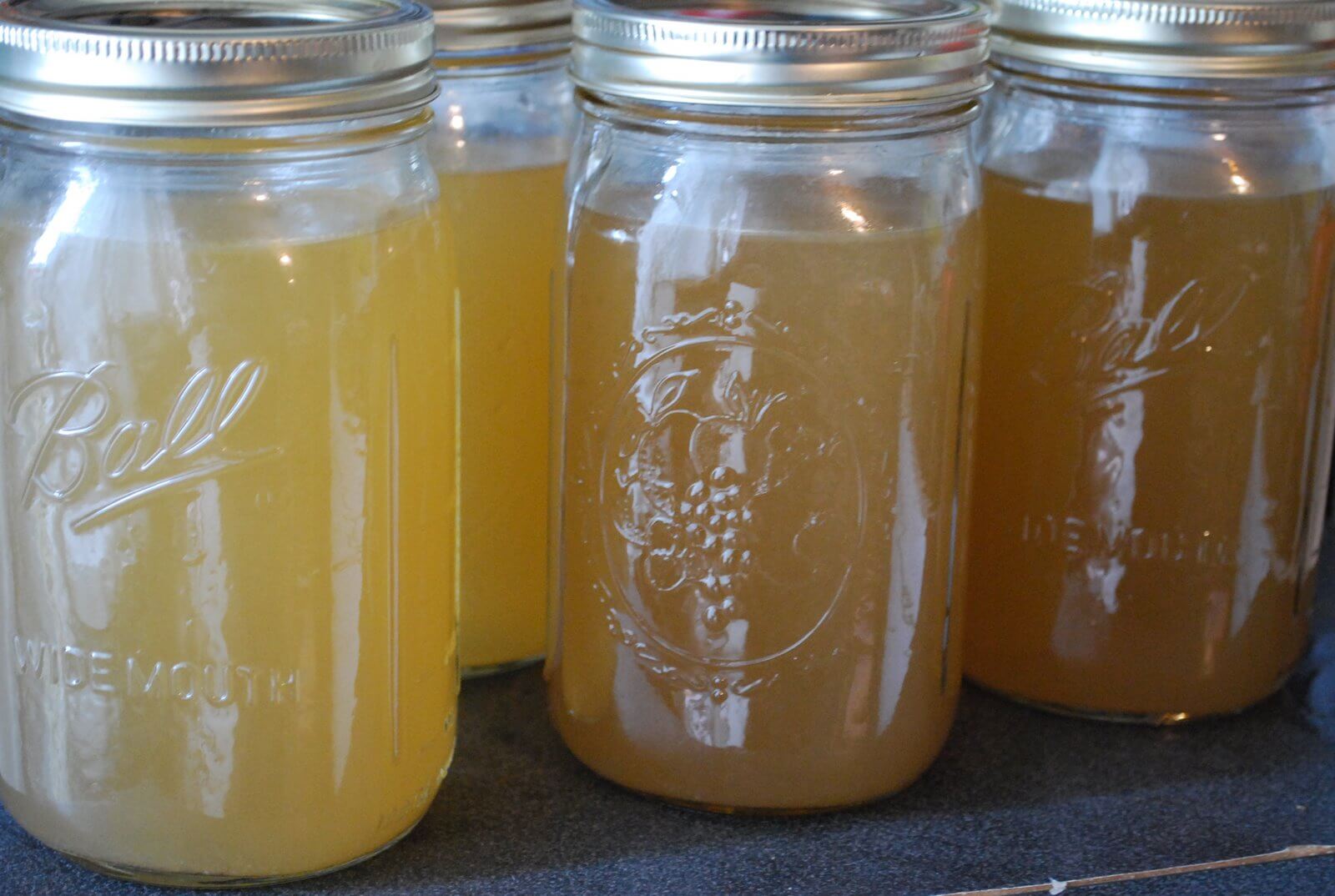 As you may know, I love broth. It is a crucial ingredient in all kinds of slow cooking. Homemade broth has a delicate flavor that store bought almost always lacks. I find store bought brands can really hit you over the head with the flavor, and often have too much salt. I also feel really proud every time I thaw a jar for use in a recipe. When I was little I was always hearing about heroic people who made things "from scratch," as though to do so was a magical act. And maybe, once you've tried your own recipe with your own broth, it is.
On chilly or rainy days I like to make a big batch for storage in the freezer. Here at Brooklyn Supper we always have several quart size Ball jars on hand for this purpose. If you are an over-achiever you could also have a few beef bones or ham hocks ready to go in the freezer. If you're not vegetarian, chicken broth is the best, so if you have a chicken on hand, throw that in too. And if you absolutely must have the very, very best broth, like for your Thanksgiving gravy, roast the vegetables, chicken, or turkey for a couple hours with salt and olive oil and then simmer in your stockpot. The results are so delicious.
The recipe here is for vegetarian broth. To make it vegan, simply substitute olive oil for butter.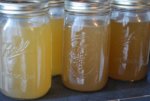 Homemade Vegetable Broth
Rich homemade vegetable broth is simple to make and has the absolute best flavor.
Ingredients
2

large yellow onions,

with peel on, halved

4

ribs celery,

trimmed and halved

4

carrots,

trimmed, scrubbed, and halved

1

bunch parsley

5

or 6 cloves garlic

3

bay leaves

Herbs of your choice,

such as thyme, sage, or tarragon

10-15

peppercorns

Other whole spices such as fennel,

cloves, or mustard seed

Sea salt
Instructions
In your largest stockpot, warm the butter or oil over medium heat. Add all of the vegetables and spices, and just a bit of salt. Fill pot with water, making sure all ingredients are covered (some things will float to the top), and bring to a boil. Turn heat to low and lightly simmer (it should look like almost nothing is happening), uncovered, for 4 - 6 hours. Throughout cooking time, stir mixture and add water if needed. Taste for salt and add more to taste. You can always add salt to the actual dish, so there's no need to make the broth really salty; you want just enough to bring out the flavor.

After six hours or so, turn heat off and allow broth to cool slightly. Pour broth through a mesh strainer and ladle into clean quart jars. Ingredients expand as they freeze, so be sure to leave a good 2-inches head space or the jar will crack open. Set open jars aside for a few hours to cool. Once they are only warm to the touch, seal, and place in the fridge to cool completely. After 1 day, set jars in the back of your freezer and start looking for some braising recipes.