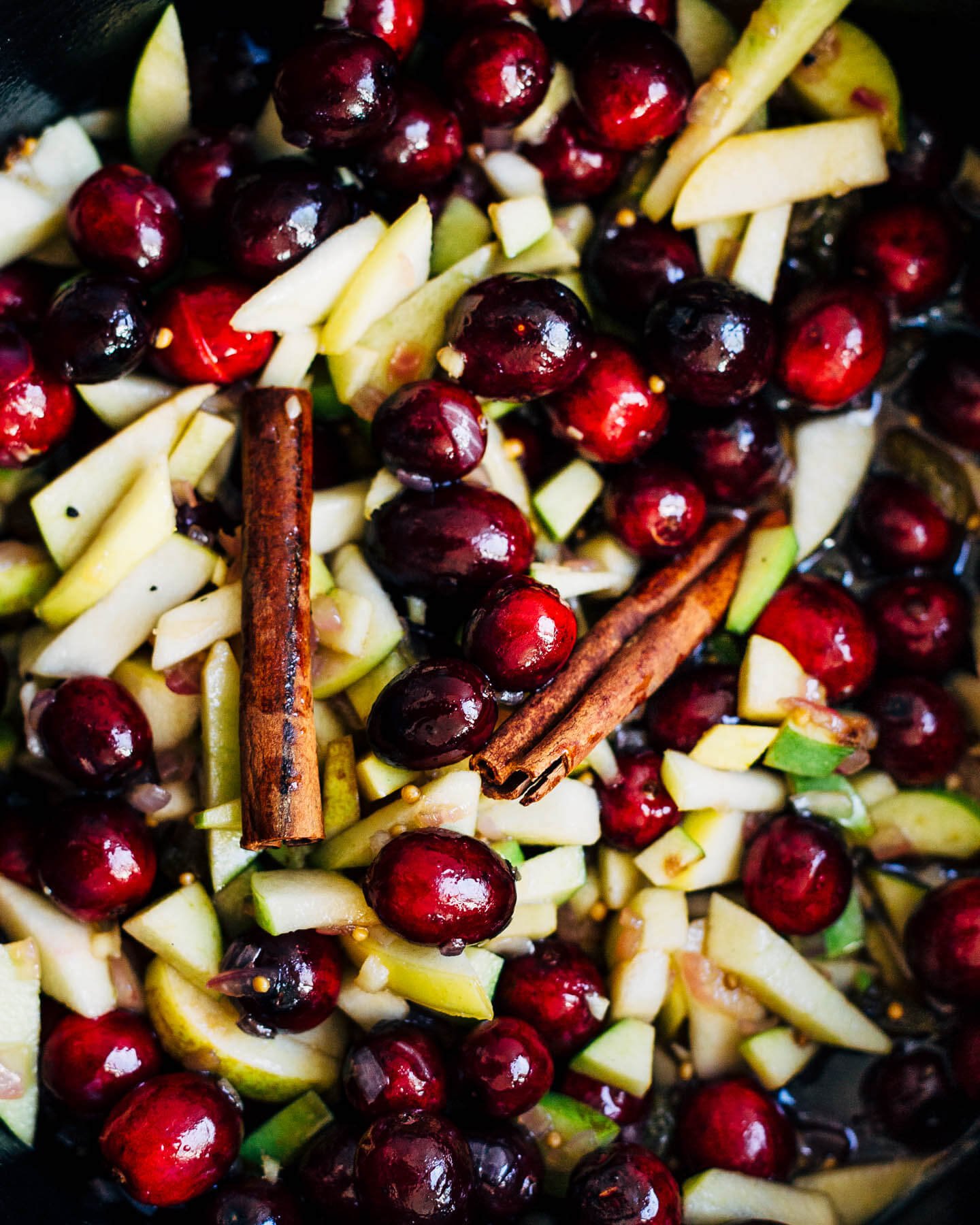 A lively cranberry apple chutney that's equally perfect atop grilled cheese and Thanksgiving turkey. Jump to recipe.  

This recipe began as a plain old apple chutney, free of cranberries and the holiday connotations they carry. I made the fist batch offhandedly with a few apples about to turn, a handful of raisins, and leftover ground spices from recipe development. The endgame was after-school quesadillas for the kids. If I had to serve up fried tortillas with cheese, the chutney, if not necessarily healthy, would at least complicate the flavors or elevate the quesadilla experience.
That was a month or so back. Since then, I've been wanting to make chutney again, with an eye to using up my seemingly endless supply of apples on the edge.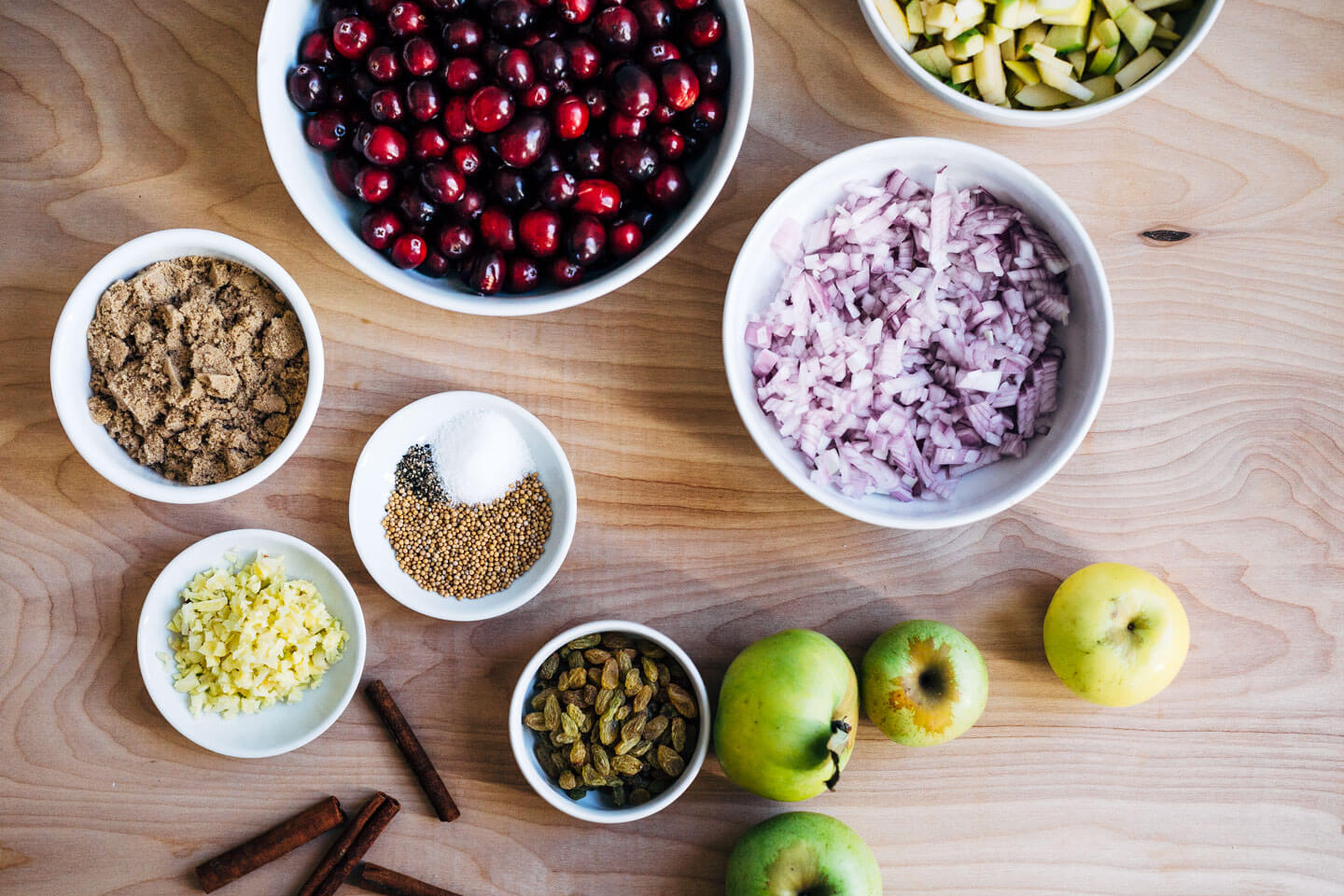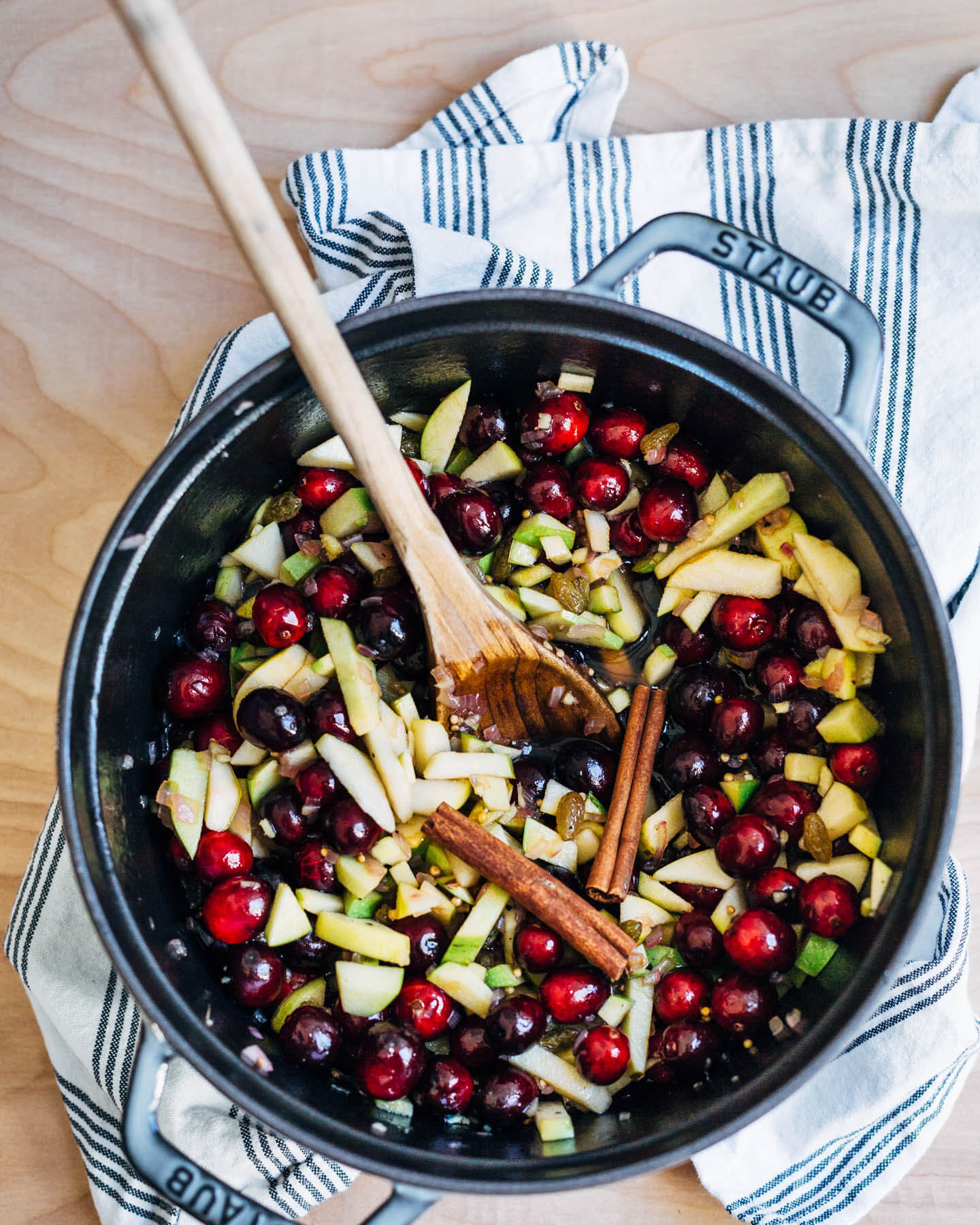 It feels early for holiday recipes, but perhaps we can just enjoy cranberries, a decidedly seasonal item, without the weight of turkey and Thanksgiving sandwiches bearing down. Let's consider the cranberry just as it is – bright and tangy, playfully sour, and made to cozy up to a bit of brown sugar.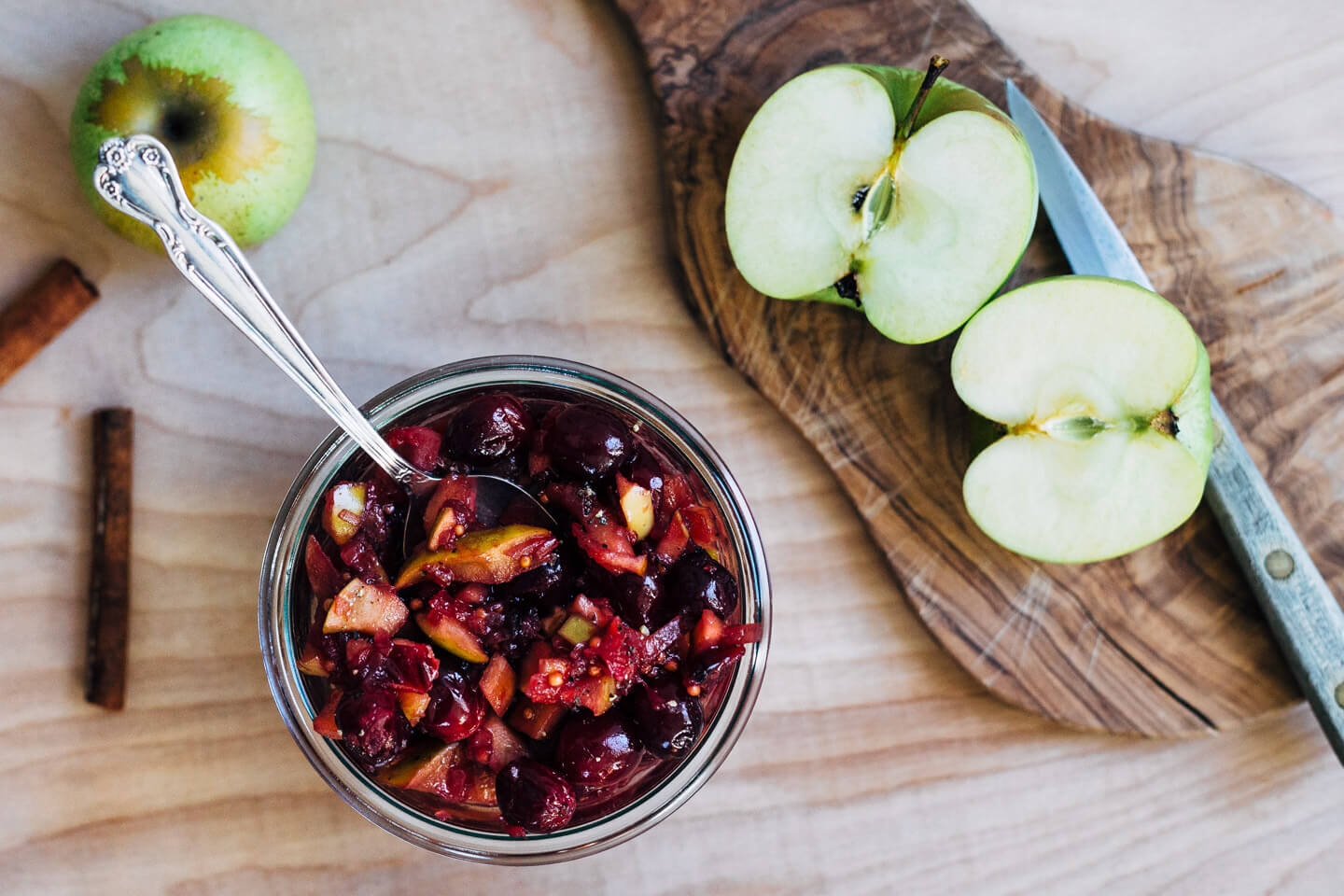 Like any good (great?) chutney, this one's bright and layered with spices. It's cooked just briefly, so the apples stay firm and the cranberries pop. There are comforting undertones of cider vinegar, mustard seed, and buttery onions. It's festive, for sure, and would be great on the Thanksgiving table, but it's also right at home alongside quesadillas and cheese of any kind, or nestled alongside roasted roots, chicken, or pork.
Cranberry Apple Chutney
A lively cranberry apple chutney that's equally perfect atop grilled cheese and Thanksgiving turkey.
Ingredients
1

tablespoon

neutral cooking oil

I used grapeseed oil

1

red onion

minced

2

tablespoons

minced fresh ginger

young ginger, if possible

1/4

cup

apple cider vinegar

1

cup

brown sugar

1

teaspoon

yellow mustard seed

1/2

teaspoon

sea salt

1/2

teaspoon

fresh ground black pepper

3

cups

chopped apples

(from 2 - 3 apples)

3

cups

fresh or frozen cranberries

1/4

cup

golden raisins

2

cinnamon sticks
Instructions
Set a large saucepan over medium heat. Add oil, and when hot, add the onions and ginger. Sauté until tender and aromatic, 5 - 7 minutes. Add apple cider vinegar and scrape up any brown bits. Fold in sugar, mustard seeds, sea salt, and pepper, followed by the apples, cranberries, raisins, and cinnamon sticks.

Bring mixture to a gentle boil and then turn heat down to medium-low. Cook, stirring often, until the cranberry skins burst and apples soften, about 15 minutes. Remove from heat and set aside to cool. Chutney will thicken considerably.

Spoon into clean jars, seal, and set in the fridge. Chutney will keep well for 2 weeks.