Earl Grey sablés are delightfully buttery with a toothsome, crumbly texture. Flecks of Earl Grey tea leaves round out the flavor, balancing the richness of butter and sugar beautifully.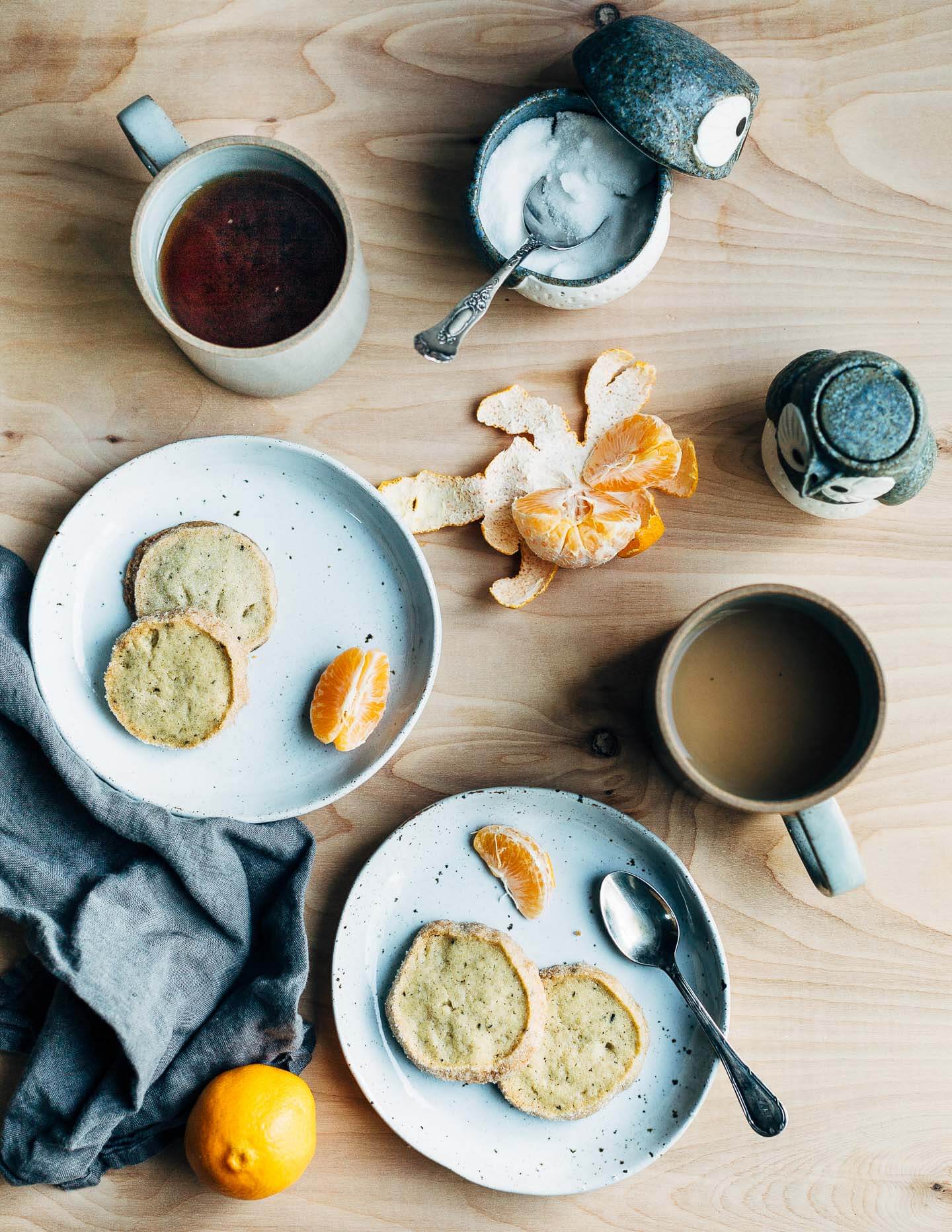 So I guess this is a cookie blog now? I don't think of myself as a cookie person, but this year I've really enjoyed making them. Part of the inspiration came from this epic cookie spread in the Times. I'd previously seen cookies as predictable, but the Times recipe collection showed me a wider cookie world that sparked my creativity. (I even tried my hand at the poppyseed window cookies.)
These simple Earl Grey sablés aren't exactly earth-shattering. But they are very, very good. They're buttery, of course, well seasoned, and have that ideal sable texture (as the name implies, they're sandy, but in a really good way). Earl Grey tea leaves imbue the rich cookies with a little jolt of black tea; while the hint of bergamot melds into the butter beautifully.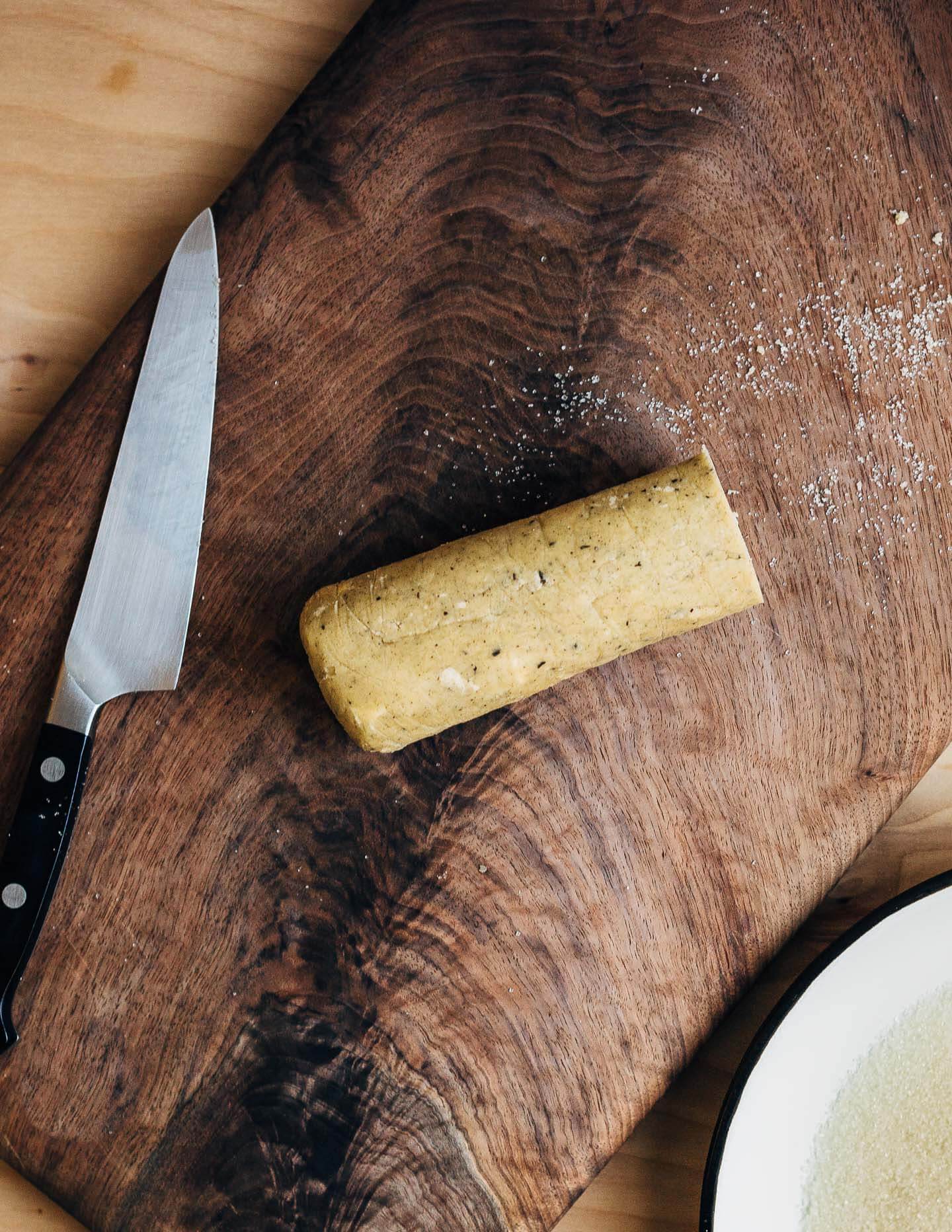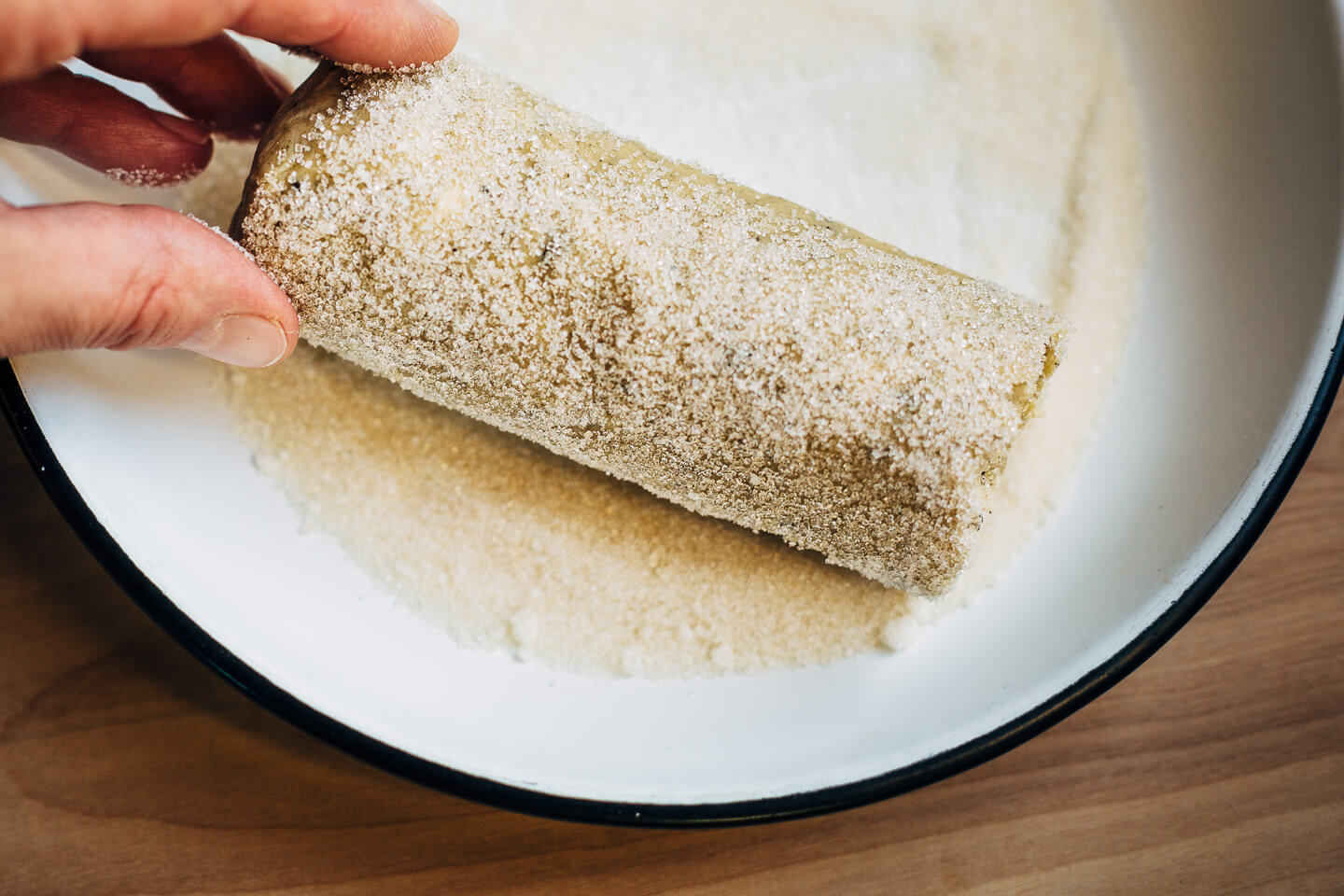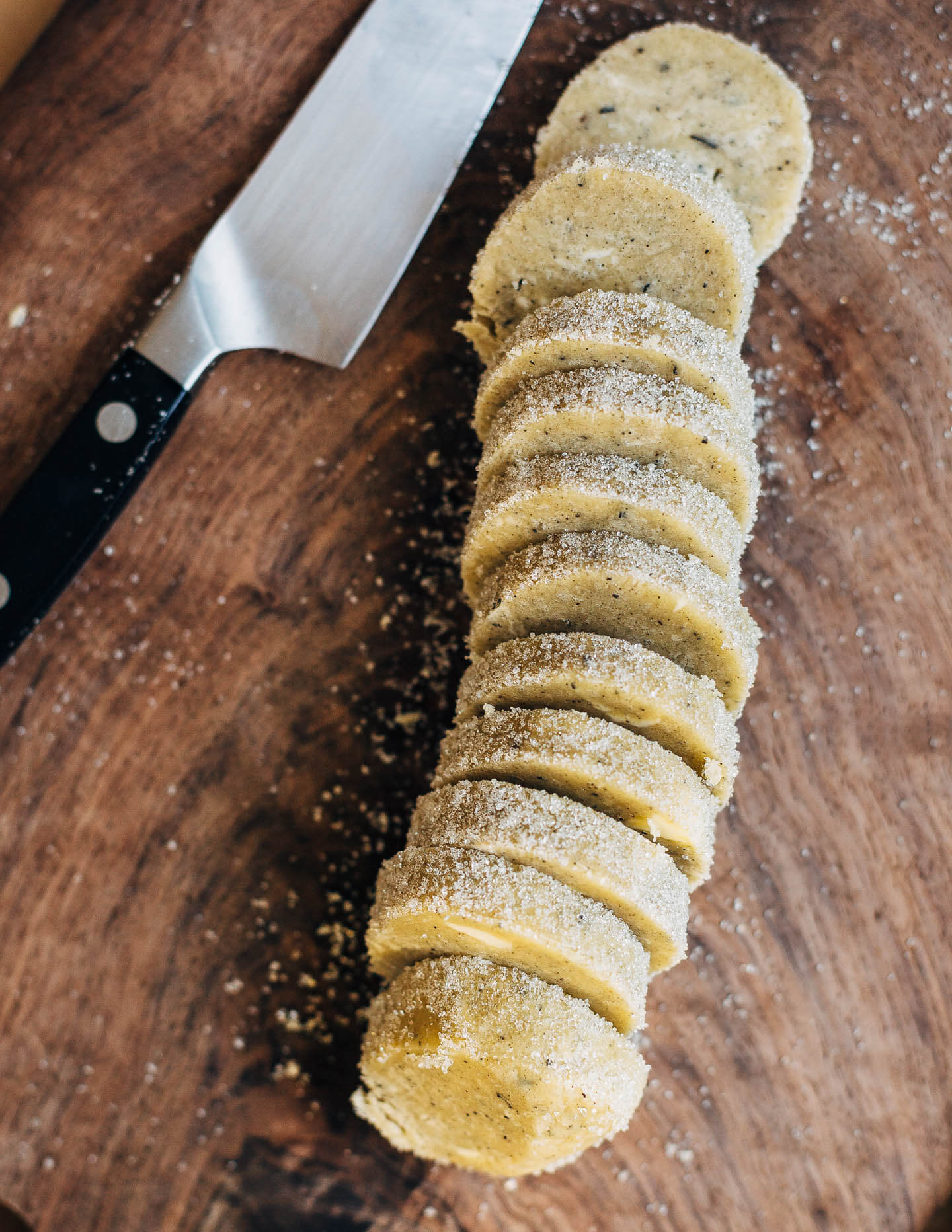 Besides superb texture and flavor, these sablés are easy. Just beat the butter, blend the ingredients, wrap, chill, and slice. You perfectionists out there might prefer to roll and cut the cookies. Cookie goddess Dorie Greenspan, from whom the recipe is very slightly adapted, suggests rolling, cutting, and baking in a muffin tin to achieve perfect lift and uniformity. You could do that, but well-chilled logs slice quickly, keep their shape nicely, and are so simple to make.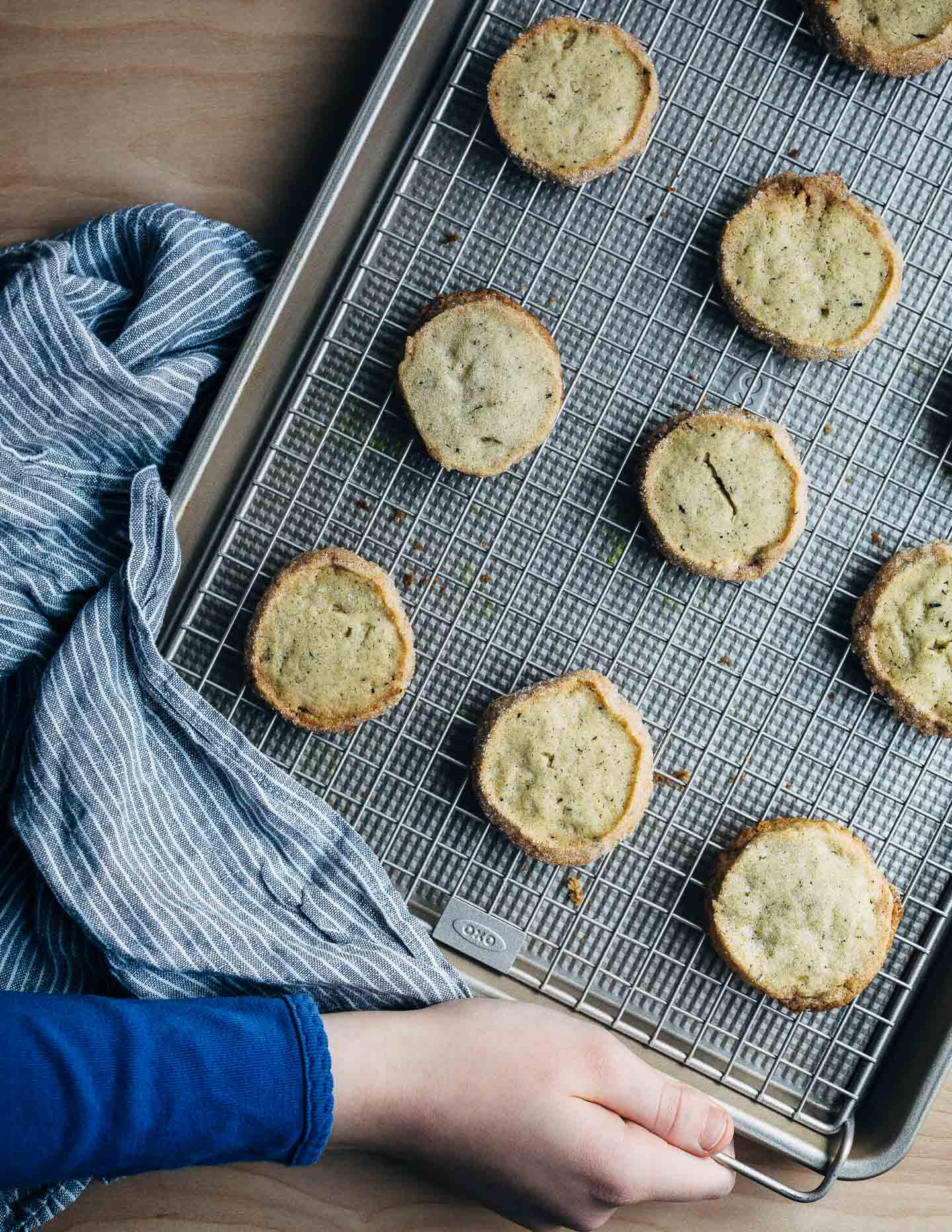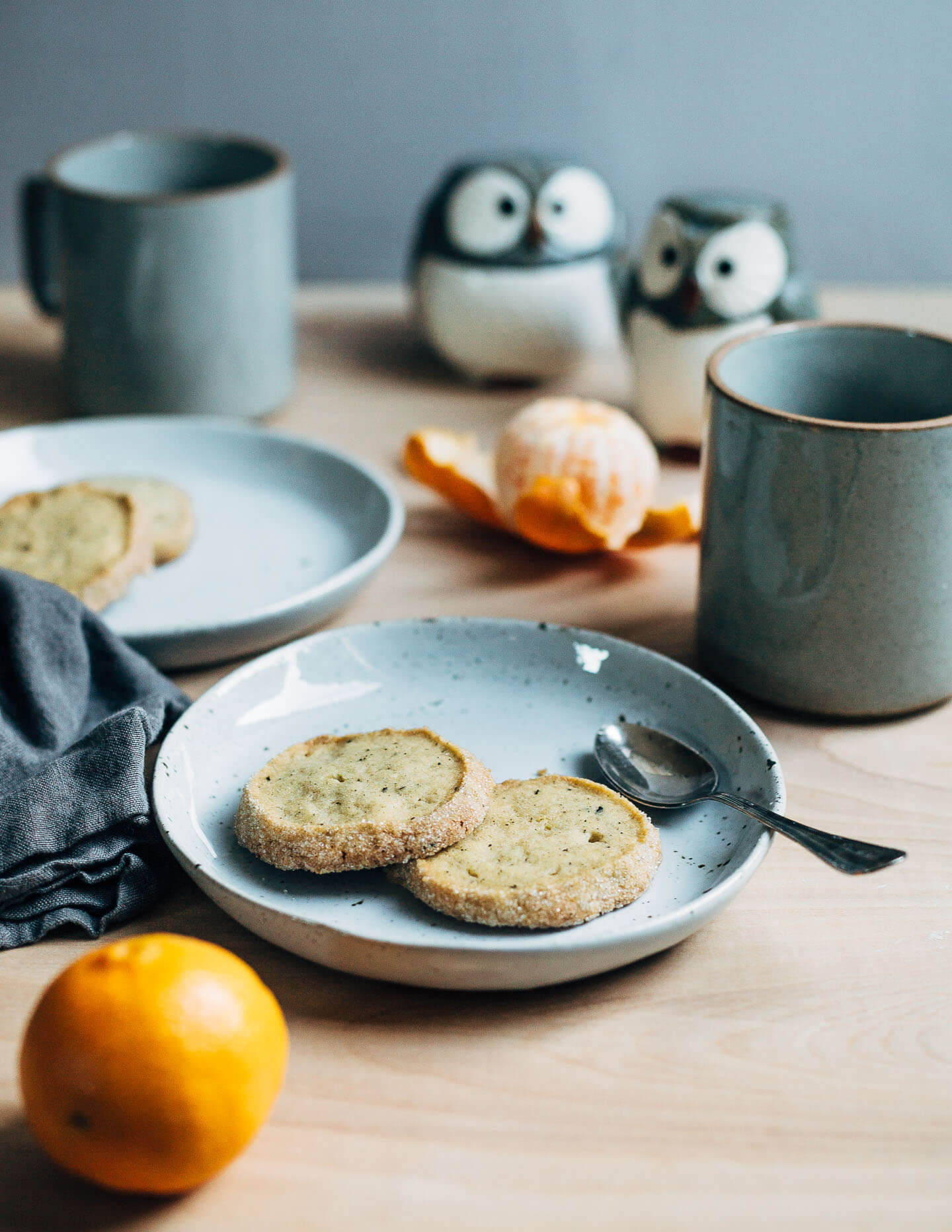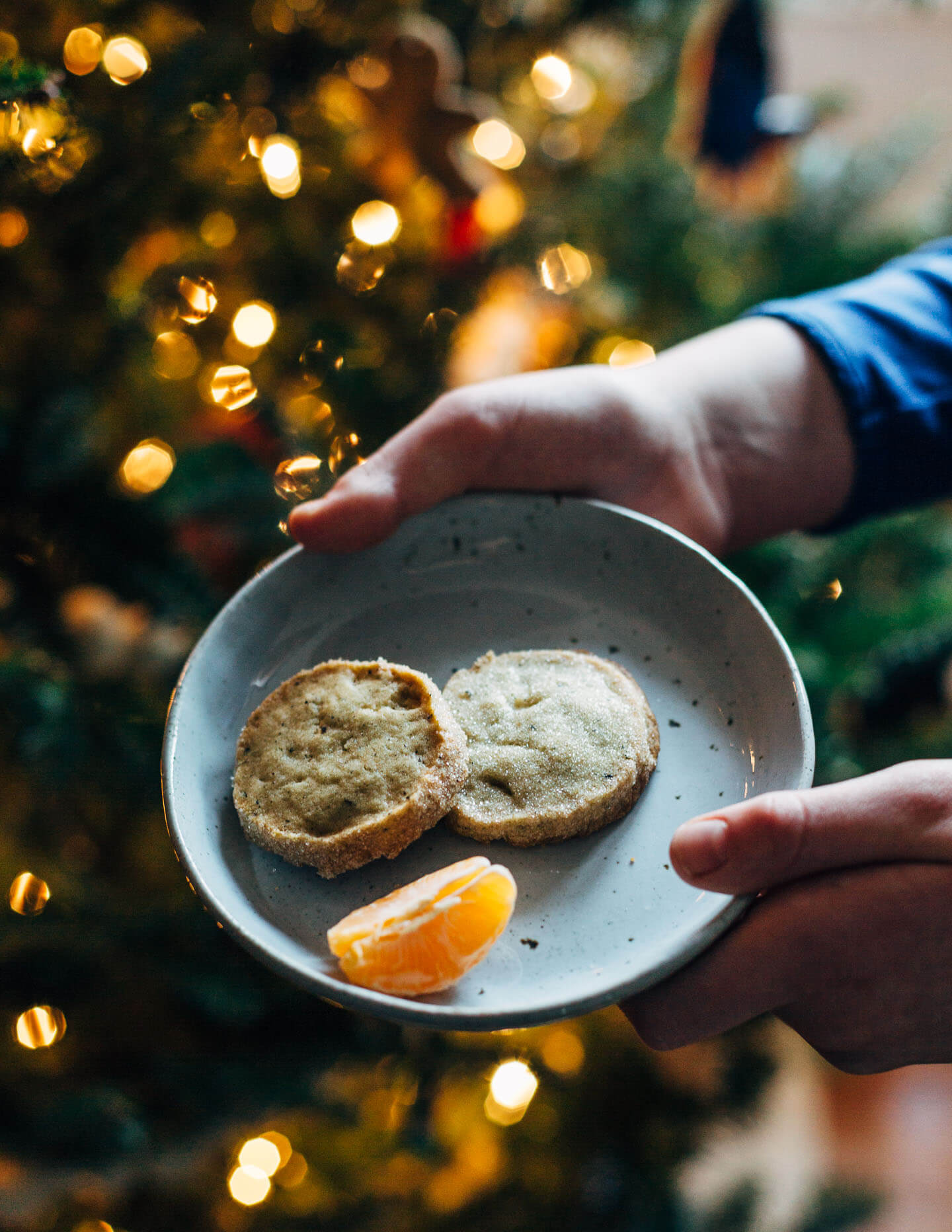 I've used Earl Grey tea leaves, but 1 – 2 tablespoons of another tea, spice, or herb would be lovely. Lemon zest and freshly grated nutmeg, rosemary, and Masala chai spice are all versions I'd love to bring to life.
With that, I'm signing off for the Christmas holiday. I'll likely check back in before a new decade is upon us. In the meantime, I wish you all the peace and warmth and brightness and cheer that this time of year has to offer. These are not easy times. Take care out there.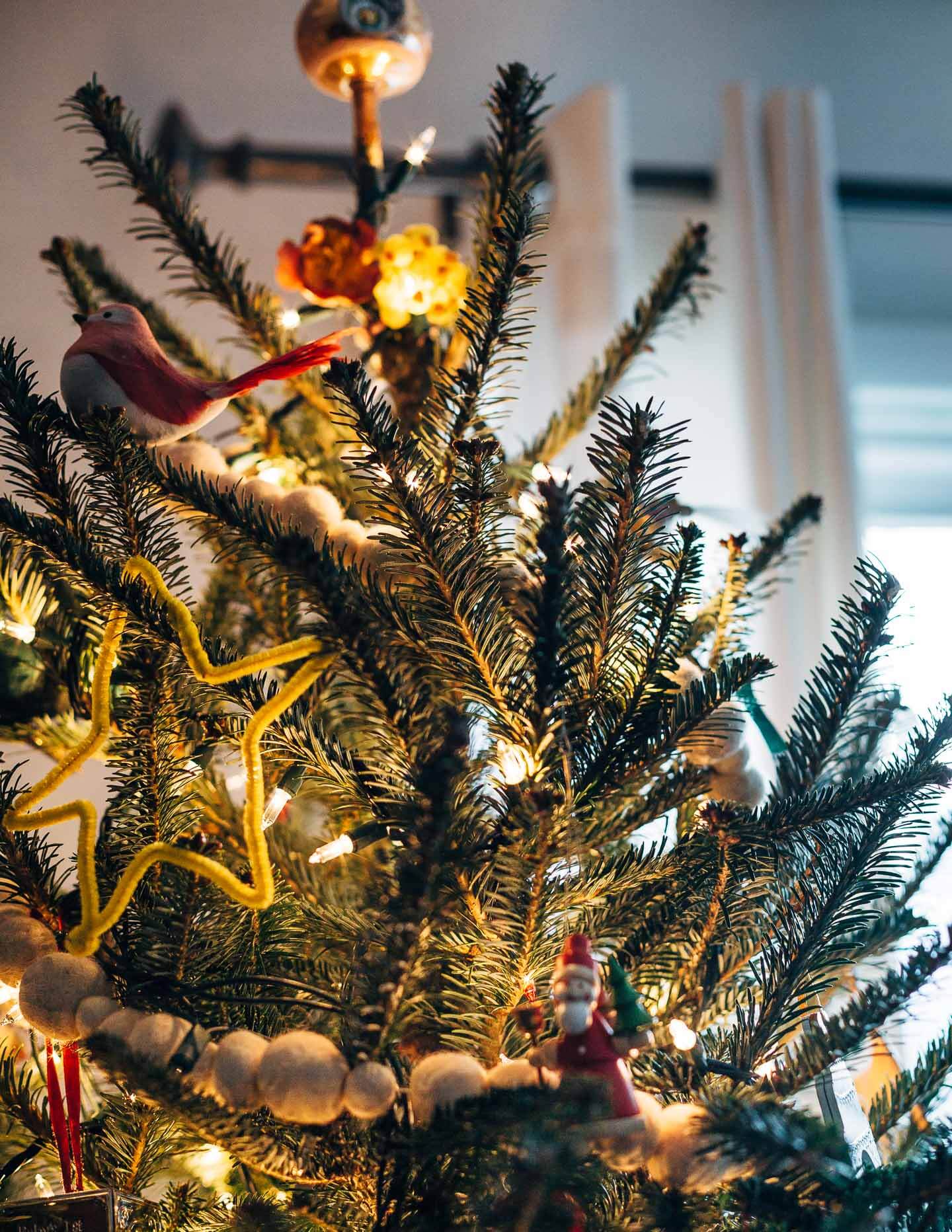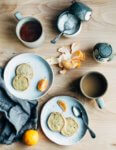 Earl Grey Sablés
These Earl Grey sablés are delightfully buttery with a toothsome, crumbly texture. Flecks of Earl Grey tea leaves round out the flavor, balancing the richness of butter and sugar beautifully. Recipe adapted from Dorie Greenspan via Leite's Culinaria.
Keyword:
Earl Grey sables
Ingredients
2

tablespoons

Earl Grey tea leaves

2

cups

all-purpose flour

16

tablespoons

unsalted butter,

room temperature

3/4

cup

cane sugar,

divided

1/4

cup

powdered sugar

3/4

teaspoon

sea salt

2

egg yolks,

room temperature

2

teaspoons

vanilla extract
Instructions
With a coffee or spice grinder, pulse tea leaves a few times, just enough to break them down slightly. Mix into the flour. Set aside.

In a stand mixer fitted with the paddle attachment or with a hand mixer, beat butter, 1/2 cup cane sugar, powdered sugar, and sea salt on low speed for 5 minutes. Mixture should be smooth but not fluffy. Add the yolks, and when fully incorporated, the vanilla. Turn mixer off, add flour, and then mix on low just until dough comes together.

Scrape out onto a lightly floured surface, divide dough in half, and roll into even 2-inch wide logs. Wrap tightly with plastic wrap, flattening the ends and smoothing the log as you go. Chill 4 hours or more.

Preheat oven to 350 degrees F.

Set out a baking sheet, and if desired, line with parchment.

Pour remaining 1/4 cup cane sugar into a shallow bowl.

Working quickly, unwrap and slice one of the dough logs in half. Rewrap the unused half and set back on the fridge. Press log into the sugar, making sure it's well coated all the way around. With a sharp knife, cut the log into even 1/4-inch thick slices.

Arrange on prepared baking sheet. Freeze 10 minutes to re-chill dough.

Bake for 15 - 18 minutes, or until sablés have puffed up and are a deep golden hue on the bottom. Cool 5 minutes on baking sheet then remove to a wire rack to cool completely.

Repeat for remaining cookie dough. Cooled cookies will keep sealed at room temperature for a week or so.