A satisfying and simple-to-make tortilla soup recipe that's perfect for rainy days.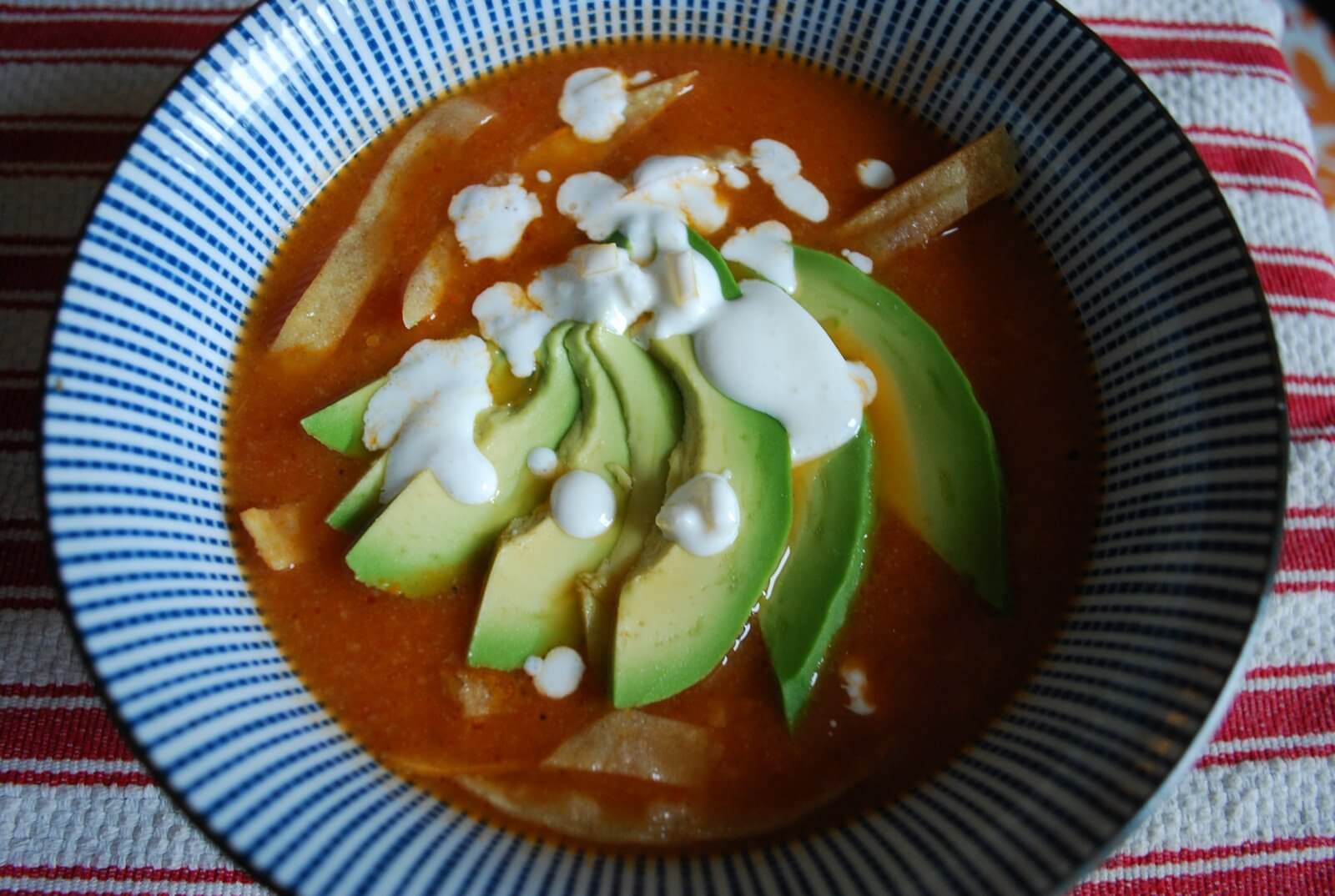 On rainy California days in elementary school we'd all pile into the cafeteria, the air damp and slightly smelly, and watch Dr. Seuss films. Waiting for the reel to load the humid air would be electric with anticipation. Mostly, we watched the Lorax, or the Cat in the Hat – a rainy day tale itself.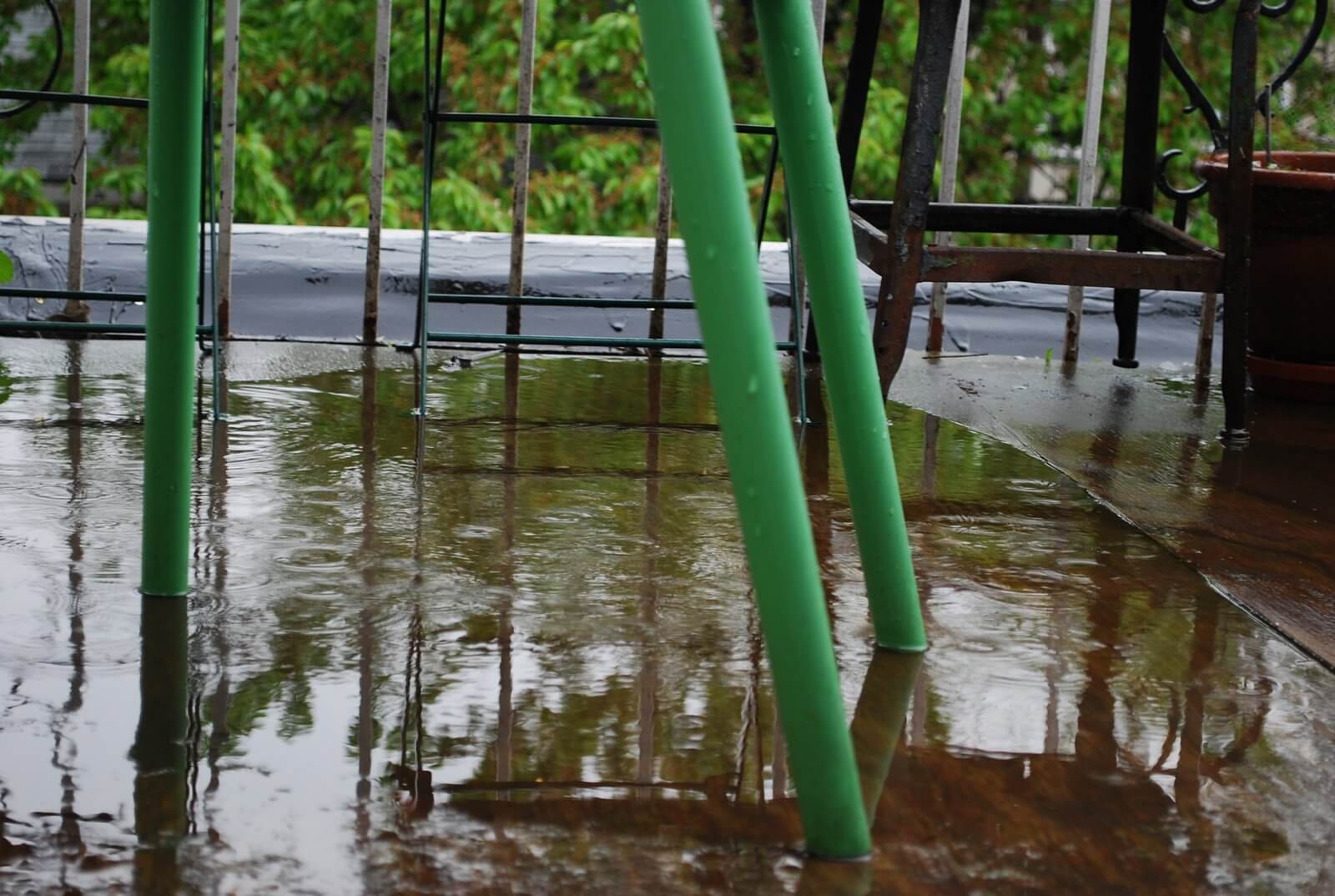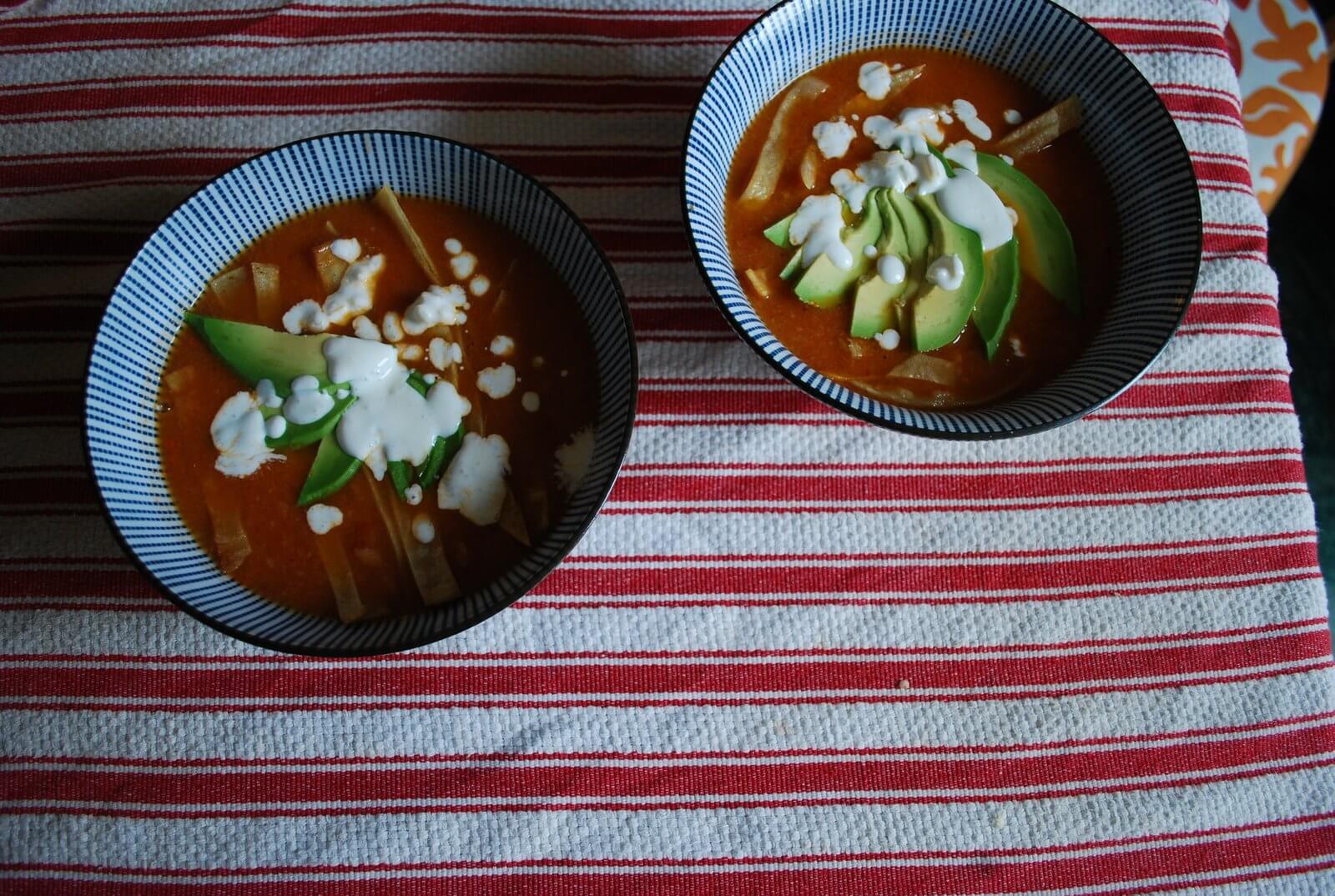 At lunch, we'd have french fries which were soggy on a dry day and more so on a rainy one. But they were comforting. Maybe that's why this tortilla soup with its soggy strips of corn tortilla is so good on a rainy day. Much better than rehydrated potatoes, for comfort and taste, it's warming with a nice tooth and varied texture. Filling enough to be a solid half of dinner, and easily a whole lunch, consider it an inoculation against the pervading gloom.
This recipe is adapted from the highly recommended Lee Brothers Southern Cookbook. These guys have a developed and tolerant palate for heat, whereas I am what you would call a wimp. I've made a few adaptations to the recipe to cater to my heat tolerance and understocked pantry.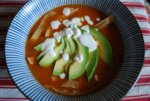 Tortilla Soup
Ingredients
6

cups

good broth,

in my case 3 cups homemade vegetable and 3 cups homemade pork broth

28

ounce

can of whole tomatoes in their juice

1 - 2

jalapeño peppers,

seeded and cut into halves

1 - 2

serrano peppers,

seeded and cut into halves

2

cloves

garlic

crushed and diced

Fresh ground black pepper

Sea salt

(not much)

1

cup

neutral oil

4

small whole corn tortillas

4

small corn tortillas cut into strips
Instructions
In a flat-bottomed skillet heat 2 cups of the oil over medium heat; you want the oil to be hot, but not smoking. Gently place peppers into oil and fry for not even a minute, just to soften them, and set aside in a bowl. Next, fry up whole tortillas one at a time and then fry the strips. Place on a pile of paper towels and lightly blot to soak up extra oil. Discard the cooking oil.

In a large, non-reactive pot, combine broth, canned tomatoes (squishing the whole tomatoes with you hand), peppers, and garlic, and bring to a boil. Break up whole tortillas and add them to the soup. Turn heat down to a rolling simmer and cook for 15 minutes. Add sea salt to taste.

Working in small batches, puree soup. Don't go to far, leave some texture, but try to get all of the large chunks.

Serve in big bowls with tortilla strips, sliced avocados, and large drops of crema or diluted sour cream. Because I had a little lying around, I diced up a teaspoon or two of preserved lemon and whisked that into my sour cream mixture.