An extra gingery, perfectly spiced spelt gingerbread cake topped with pillowy molasses whipped cream.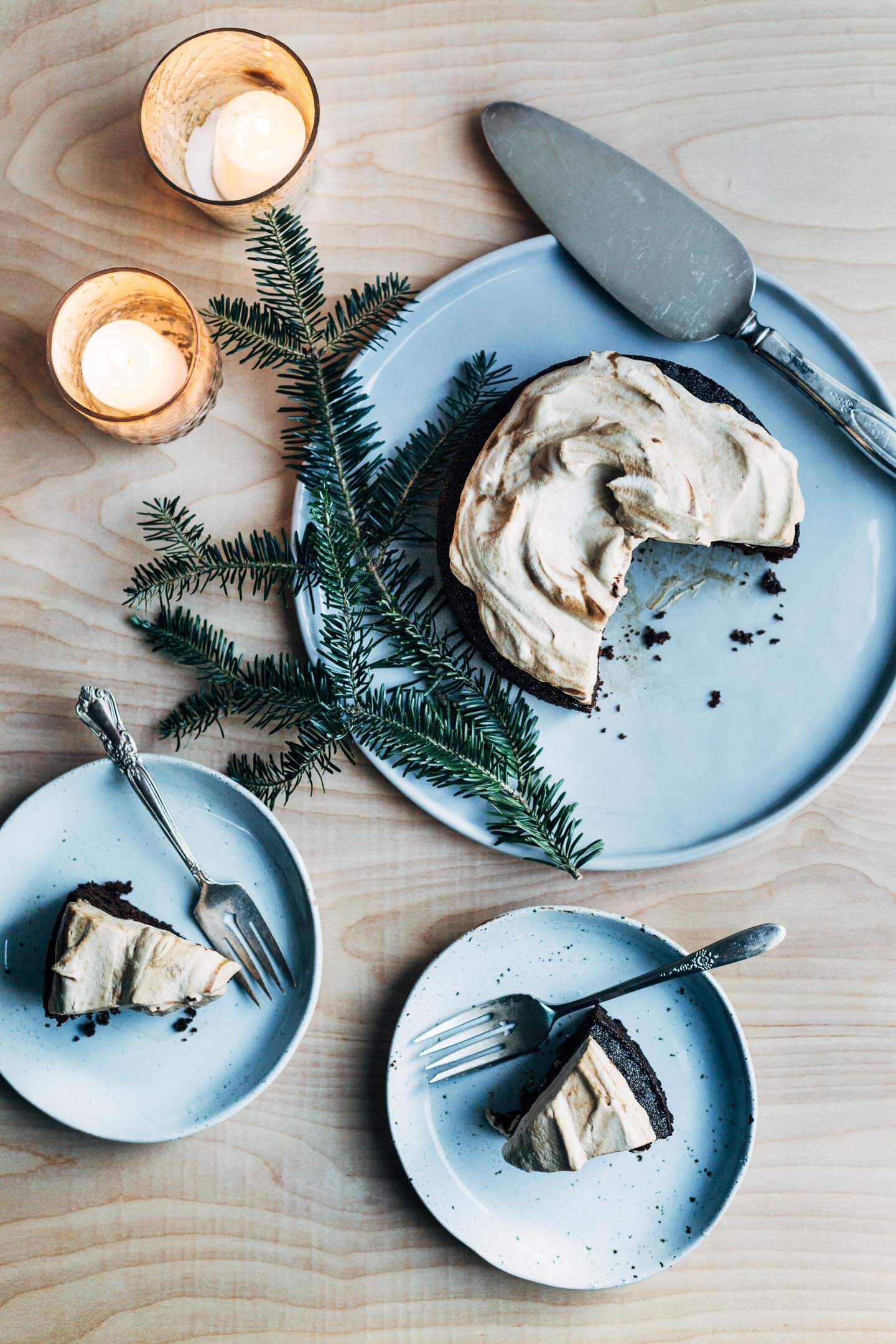 This post is coming to you on a lazy Saturday morning. We have bagels and coffee, and currently, my oldest daughter is practicing the cello and our home is filled with the most beautiful music.
This household is mostly muddling through what is certainly a dark time. To talk about the holidays and the beauty of the season without acknowledging the surging health crisis feels wrong. We're doing our best to make merry and connect with friends and loved ones over phones and computers as much as we can, but we're also committed to staying home and staying safe. I hope you are, too.
It's impossible to celebrate the season without also acknowledging the enormous need that exists for so many right now. If you are able to donate to a local food bank or other mutual aid organization, please do. Here in Charlottesville, the Blue Ridge Area Food Bank and Loaves and Fishes in particular are working hard to keep our community fed. Nationally, you can give to No Kid Hungry or find a food bank in your area. It will take so much more than this to actually solve the health and financial crisis, but it's a start.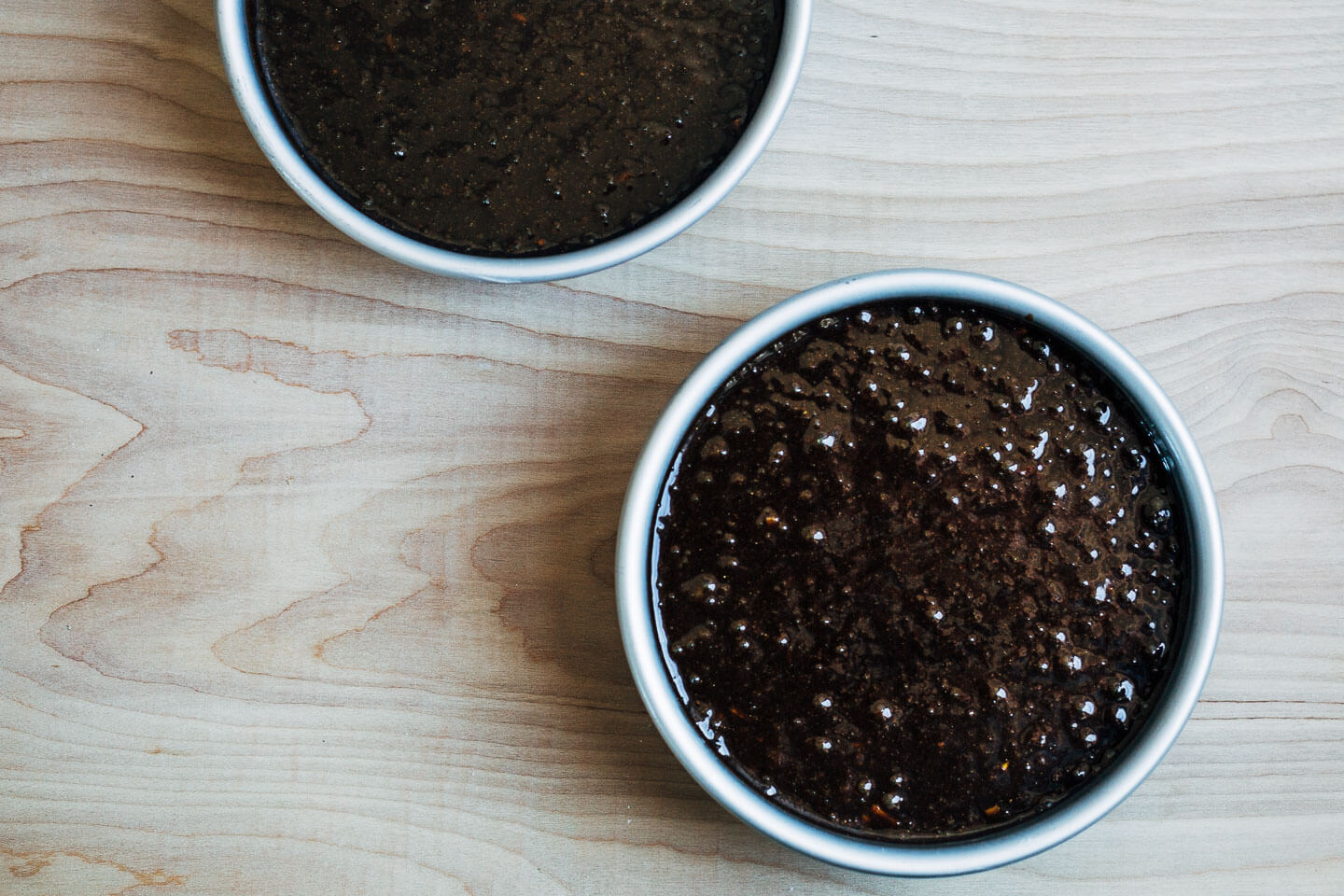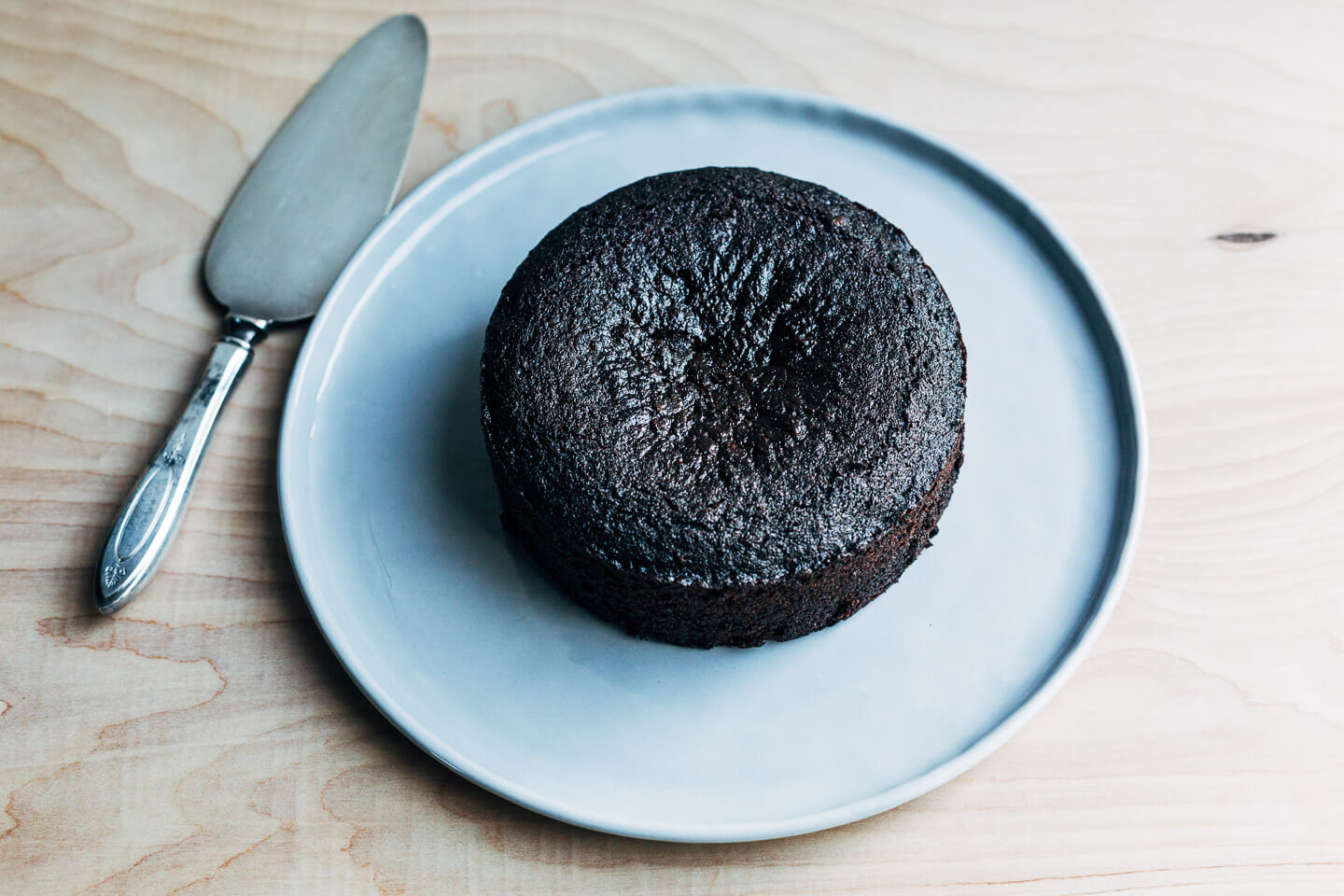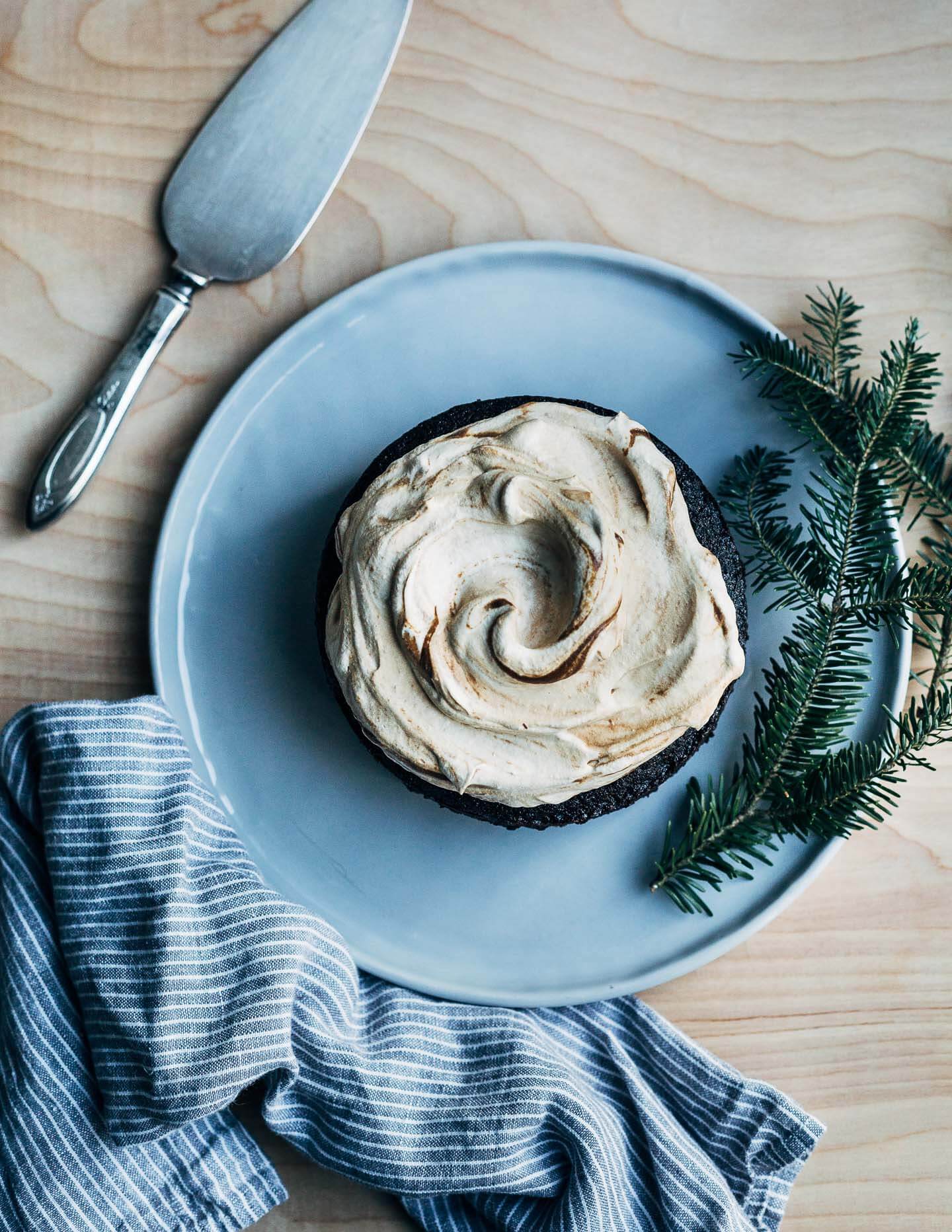 This Christmas, I find myself incredibly grateful for my health, a warm home, and my little family. I'm trying to savor the season, especially since things are so much quieter this year. We slowly put up a tree last weekend; my daughters even humored me by letting it be up with just lights for a couple days. During the week, I made these tender little double ginger gingerbread cakes, and we've been enjoying slices with our tea in the afternoon. Later today, I will attempt Swedish saffron buns to mark Saint Lucia day. We haven't ever marked the day before, but it feels like a cozy thing to do.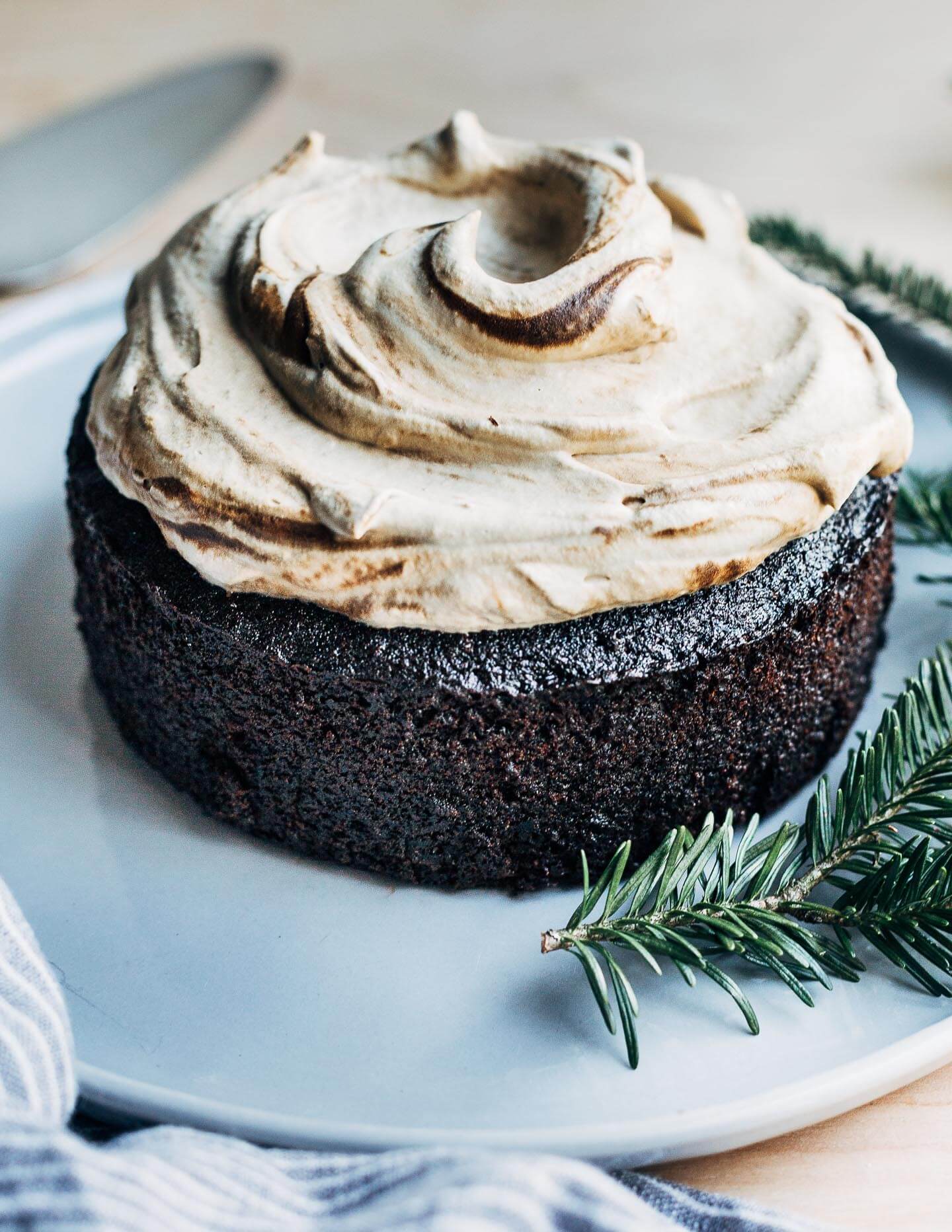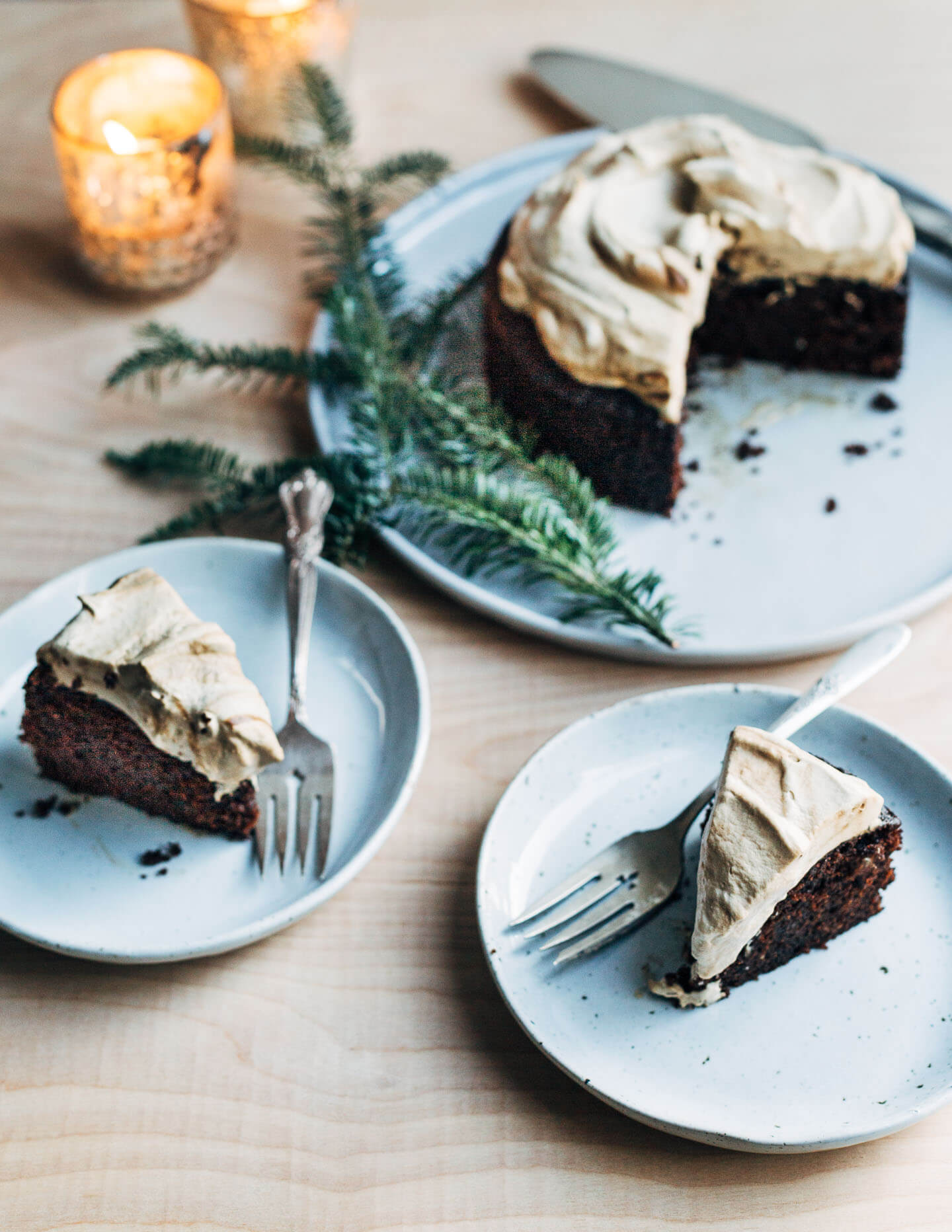 The Perfect Gingerbread Cake
These gingerbread cakes are made with a blend of all-purpose and spelt flours, plus a heap of fresh ginger and dried. The bite of molasses comes through beautifully, along with all the warming and fragrant spices, along with small bits of spicy ginger. The spelt isn't strictly necessary (feel free to swap in all-purpose or whole wheat), but it lends a little tooth and nuttiness to the crumb. If you need a little Christmas in cake form, my friends, this is it.
Finally, I know that a gingerbread cake is in fact, just gingerbread. I'm adding the "cake" here just to help folks find the recipe. I love all things gingerbread – check out the gingerbread cookie recipe I shared last year right here.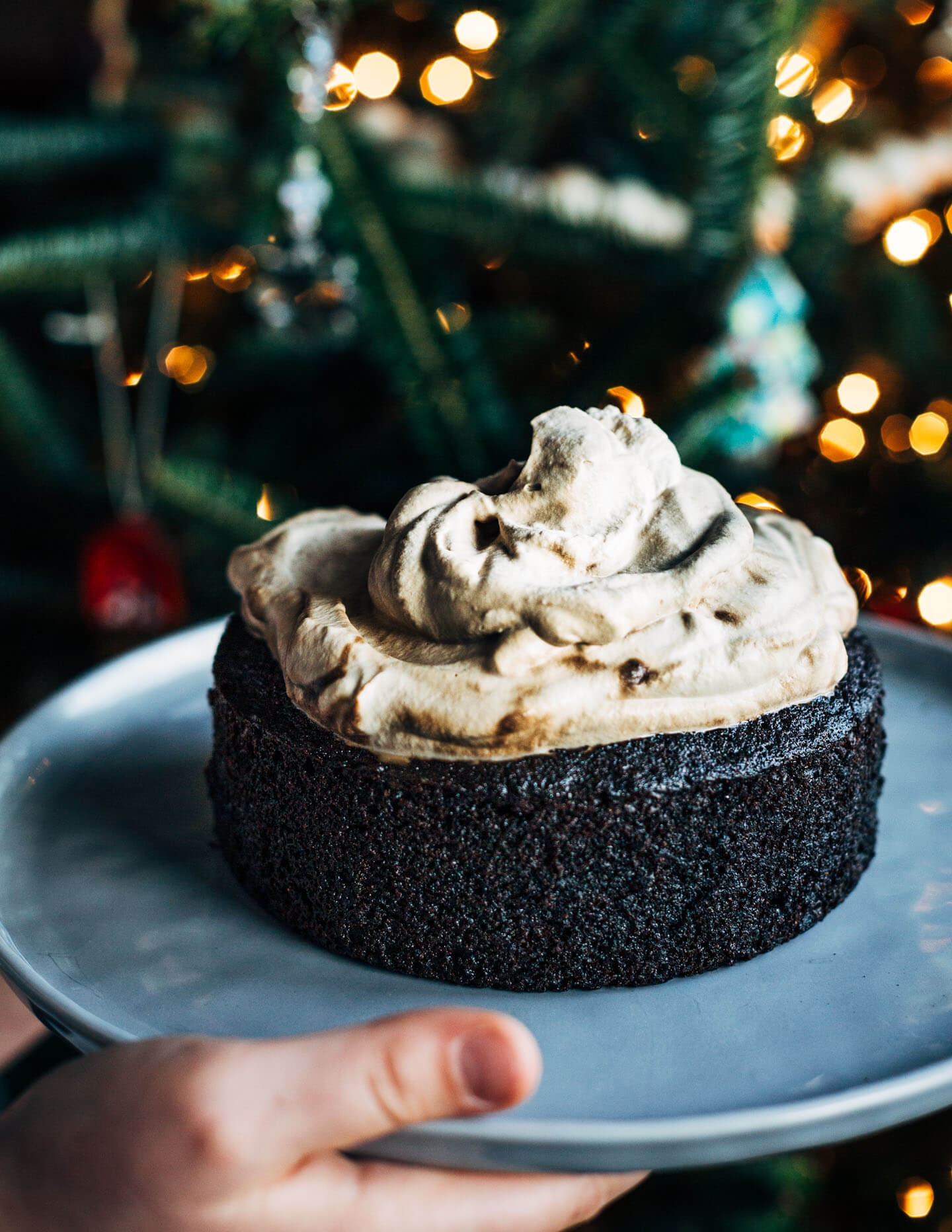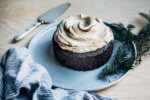 Double Ginger Spelt Gingerbread Cake with Molasses Whipped Cream
An extra gingery, perfectly spiced spelt gingerbread cake topped with pillowy molasses whipped cream. Adapted from David Lebovitz via Melissa Clark.
This recipe make one 9 x 9 x 2-inch cake, one 9-inch round cake or two 6-inch round cakes.
The ginger plays a big part in the texture of the cake, so be sure to get the finest possible mince.
Keyword:
gingerbread cake
Makes
:
2
(6-inch) round cakes or 1 (9-inch) round cake
Ingredients
Cake
1

cup

mild molasses

1

cup

sugar

1

cup

neutral oil

such as canola or grapeseed

1 1/2

cups

all-purpose flour

1

cup

spelt flour

1

teaspoon

ground cinnamon

1

teaspoon

ground ginger

½

teaspoon

ground cloves

½

teaspoon

fresh ground black pepper

2

teaspoons

baking soda

1/3

cup

peeled

finely minced fresh ginger (about 4 ounces or 2 - 3 large knobs)

2

eggs

1

cup

boiling water
Whipped Cream
1 1/2

cups

heavy whipping cream

3

tablespoons

molasses
Instructions
Move rack to the center of the oven and preheat to 350 degrees F. Line a 9 x 2-inch round or two 6 x 2-inch round cake pans with parchment; butter or grease parchment and the sides of the pan.

In a large bowl, whisk to combine the molasses, sugar, and oil (the oil will float to the top). In a medium bowl, combine the flour, cinnamon, ground ginger, cloves, and pepper.

Bring 1 cup water to a boil in a medium saucepan. Add the ginger to blanche, and then stir in the baking soda. It will foam up considerably, so be ready to stir in the soda and then quickly whisk it into the wet ingredients. Whisk the dry ingredients into the wet, beat in the eggs, and whisk until everything is well incorporated.

Pour batter into cake pan(s) filling 3/4 full – scrape any leftover batter into a greased ramekin to make a personal test cake. Tap the pan(s) on the counter to dislodge bubbles. Bake cake(s) 50 - 60 minutes (if making 6-inch cakes, check at the 45 minute mark), or until a toothpick inserted in the middle comes out with just a few crumbs attached.

Cool 15 minutes in the pan, then flip out onto a wire cooling rack to let cake(s) cool completely.

When ready to serve, whip the cream to soft peaks, add 2 tablespoons molasses, and whip to combine; then drizzle in the second half and just barely stir so the cream is streaked with ribbons of molasses. Dollop on the cake(s), slice, and serve.

Cake can be cooked, cooled, and then wrapped in parchment and plastic wrap for several days, or frozen. Make whipped cream just before serving. Uneaten portions can be kept, wrapped loosely in plastic, in the fridge.