Vibrant vegan flatbreads with turnip greens pesto, thinly sliced hakurei turnips, Aleppo pepper flakes, and flaky salt.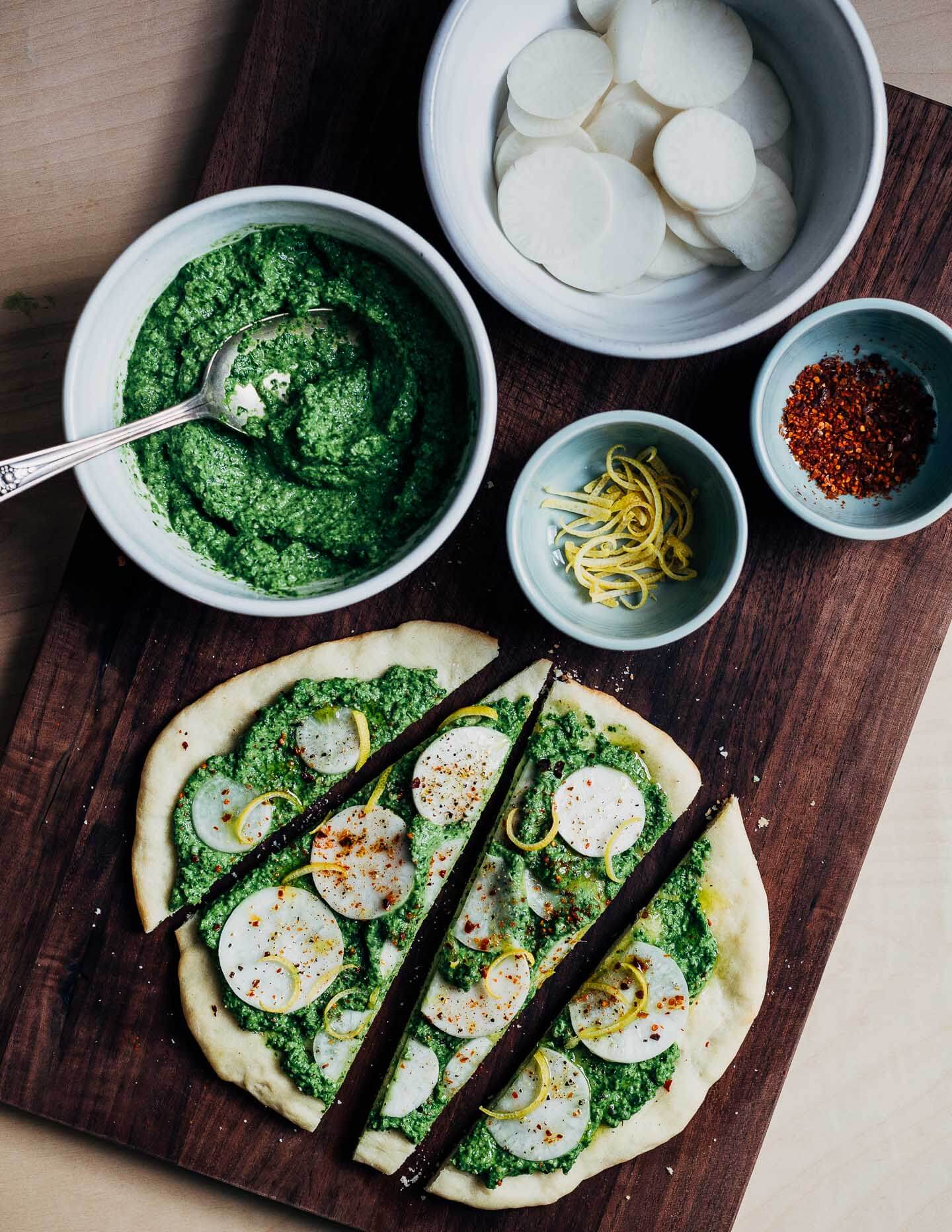 I'm popping in today with a simple, vibrant, totally spring-inspired recipe for vegan hakurei turnip pesto flatbreads. This root to stem recipes comes together in minutes and is perfect for a low-effect spring meal. For me, the best spring meals are simple, punchy, and green-tasting, and these flatbreads check all the boxes.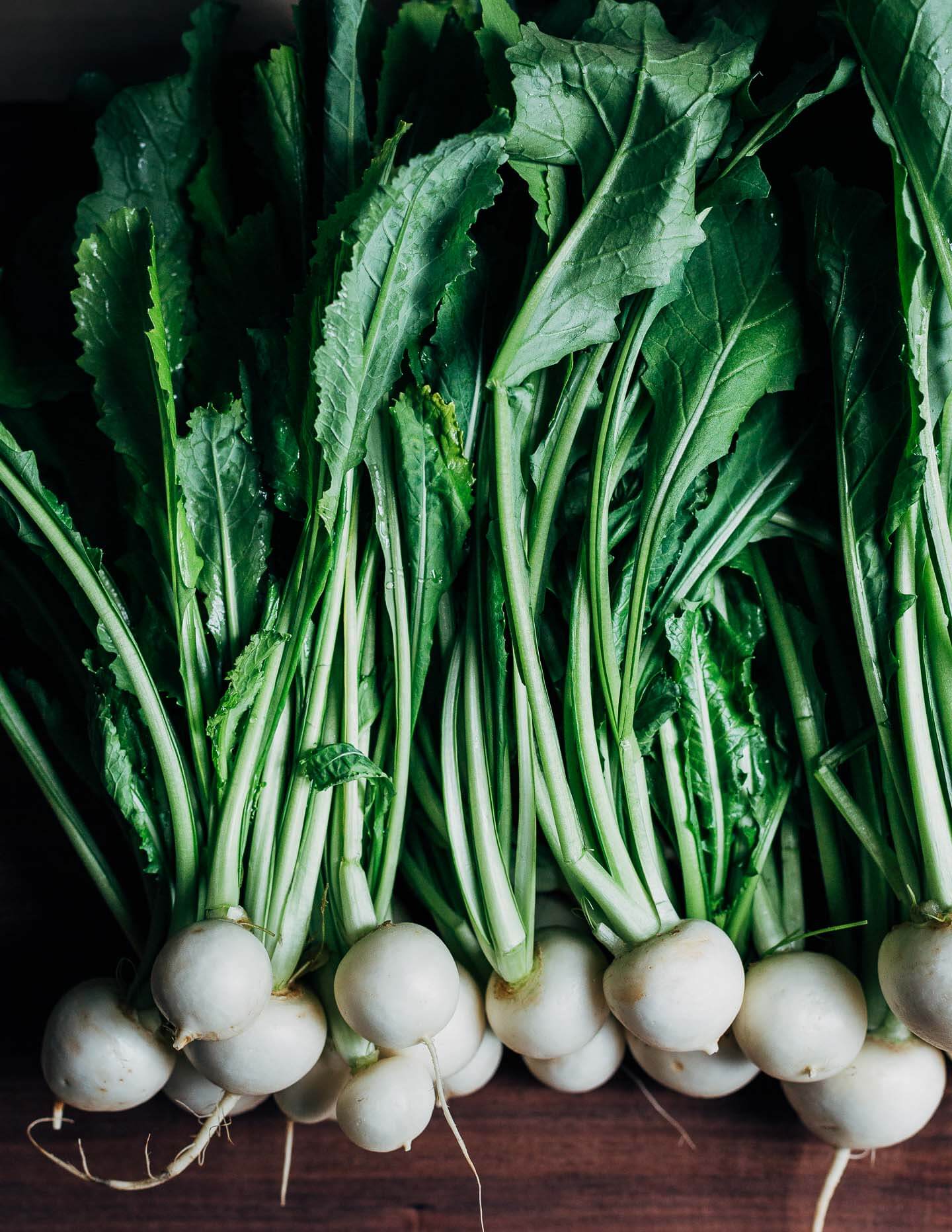 Hakurei turnips, also known as salad or Japanese turnips, are at their peak right now. Look for them at farmers market and specialty grocers. If you're looking for more hakurei turnip recipes, check out my April Produce Guide right here.
The recipe is featured over on Right Now, my Substack newsletter where I share new seasonal produce-focused recipes every week. Check out the post and consider subscribing to have all this deliciousness delivered straight to your inbox.