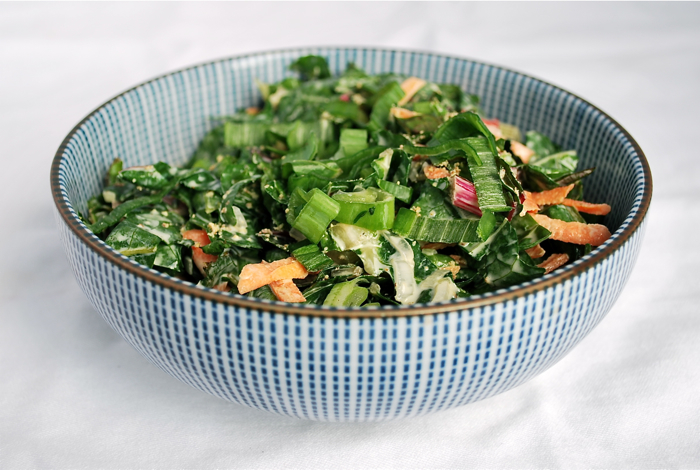 Well? We did it! Brian and I welcomed a new baby girl to our family last Monday. Everything about the labor and delivery was a huge surprise, including the fact that I was only in active labor for about 4 hours! I never expected a Hollywood delivery (all the baby books emphasize how rare they are), but there we were–Brian navigating early morning traffic over the Williamsburg bridge, my water breaking in the car, needing to push before we got to the hospital (so glad we avoided an emergency delivery on 10th Avenue!), careening up to the hospital entrance, being whisked away to L & D while Brian was still signing in, and then, a mere half hour later meeting our new baby girl. Phew! Now that the wild ride is over, we are settled at home and loving these first few days with our new baby and her big sister. Suddenly, we're a family of four.
But we still need to eat, and things are slowly ramping back up. We've been plugging away at our farm share and the seasonal ingredients that are pouring in. One of my favorite things about our farm share is that it forces us to experiment. Neither of us has any special affinity for chard and so left to our own devices, we'd probably pass it up at the market or the store every time. Not that we have anything against it–just that chard's kind of a humble option amid July's bounty. But when your farm share gives you rainbow chard, then you've got to figure out something to do with rainbow chard. So for a recent dinner with a friend, we made this chard slaw which is now one of our favorite summer sides.
This is a pretty straightforward slaw with a mayonnaise base. Because chard can be little bitter when you're eating it raw, we added lemon juice to balance it out a little. Although we used chard on this occasion, we've also done the same with kale and other greens and found it's an excellent way to make healthy, raw green vegetables an exciting side.
Rainbow Chard Slaw
for the salad
1 large bunch chard (or kale), sliced into thin ribbons
4 carrots, peeled and grated
1/4 cup scallions, chopped
for the dressing
1/2 cup minced salad onion or yellow onion
1 clove garlic, smashed and minced
2 tablespoons rice wine vinegar
2 tablespoons fresh squeezed lime juice
1 tablespoon sugar
2 teaspoons toasted sesame oil
2 teaspoons salt
1 teaspoon fresh ground white pepper
pinch ground cayenne pepper
1/2 cup mayonnaise (we like Duke's)
In a small bowl, whisk together the onion, vinegar, lime juice, sugar, sesame oil, salt, pepper, and cayenne. Whisk in the mayo until mixture is emulsified. Place the greens, carrot and scallions in a large salad bowl, and drizzle with slightly more than half of the dressing.
This salad is best dressed 20 minutes before serving. It will hold up, refrigerated, for several hours, but is best eaten day of. To enjoy later, simply save the greens and dressing, and combine them as needed.