Capture the essence of fresh summer raspberries and blackberries with this three-step mixed berry no-churn ice cream recipe!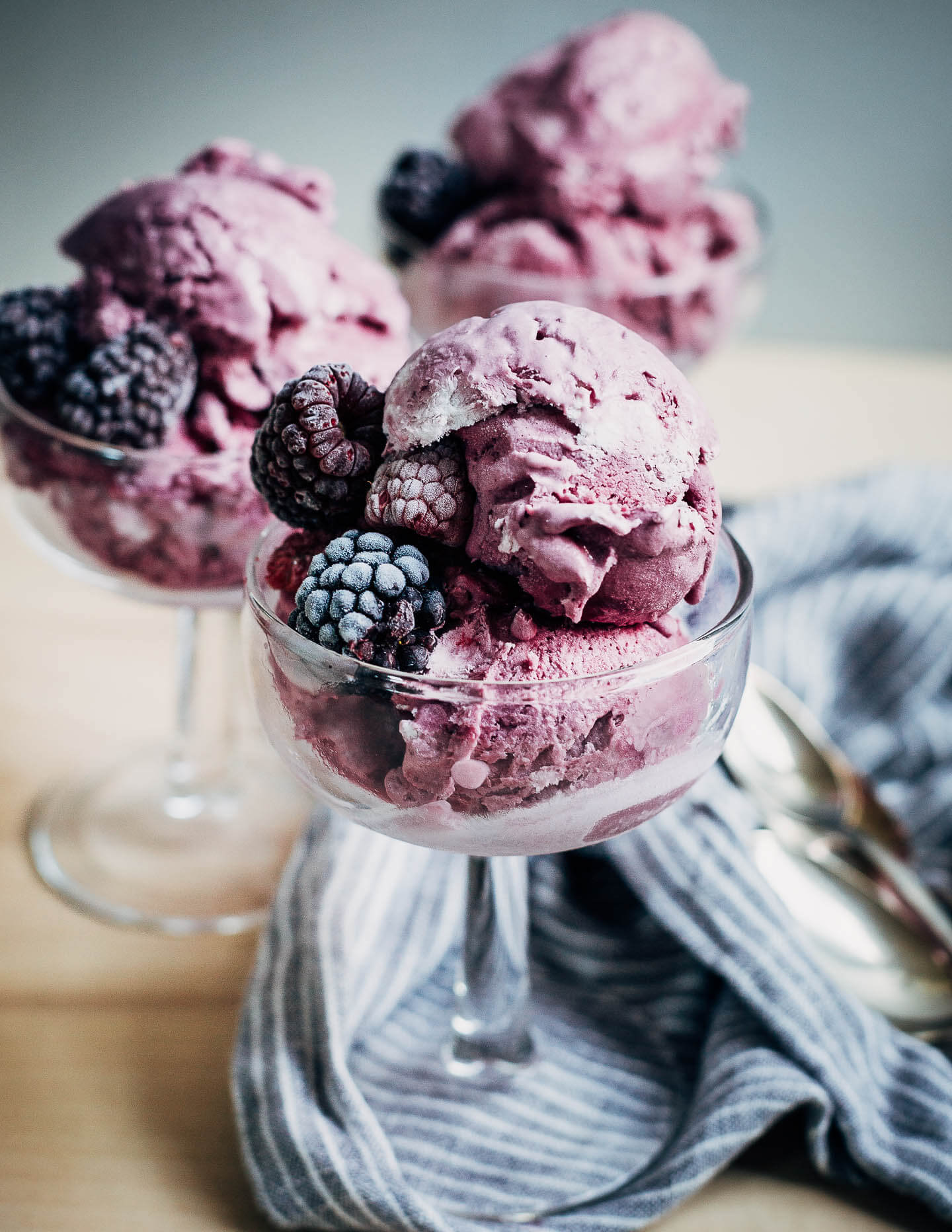 Mixed Berry No-Churn Ice Cream: Simple and Delicious
In the past, I've been reluctant to embrace no-churn ice cream. As a rule, I prefer from-scratch cooking and balk at canned sweetened condensed milk. But then the pandemic happened and I cooked hundreds and hundreds of dinners for my family, and now I'm like, "Store bought puff pastry? Sounds good." and "I don't need to make a custard or churn this homemade ice cream? Wonderful."
As it happens, this mixed berry no-churn ice cream is wonderfully smooth and creamy. The basic recipe of condensed milk, whipped cream, and vanilla extract leaves room for lots of variation. Sugar and a hint of alcohol or an alcohol-based extract are important in homemade ice cream – both ingredients help keep the texture smooth and inhibit the formation of ice crystals. Sweetened condensed milk also does a good job of mimicking the creaminess of a custard, but without all the eggs yolks and stirring.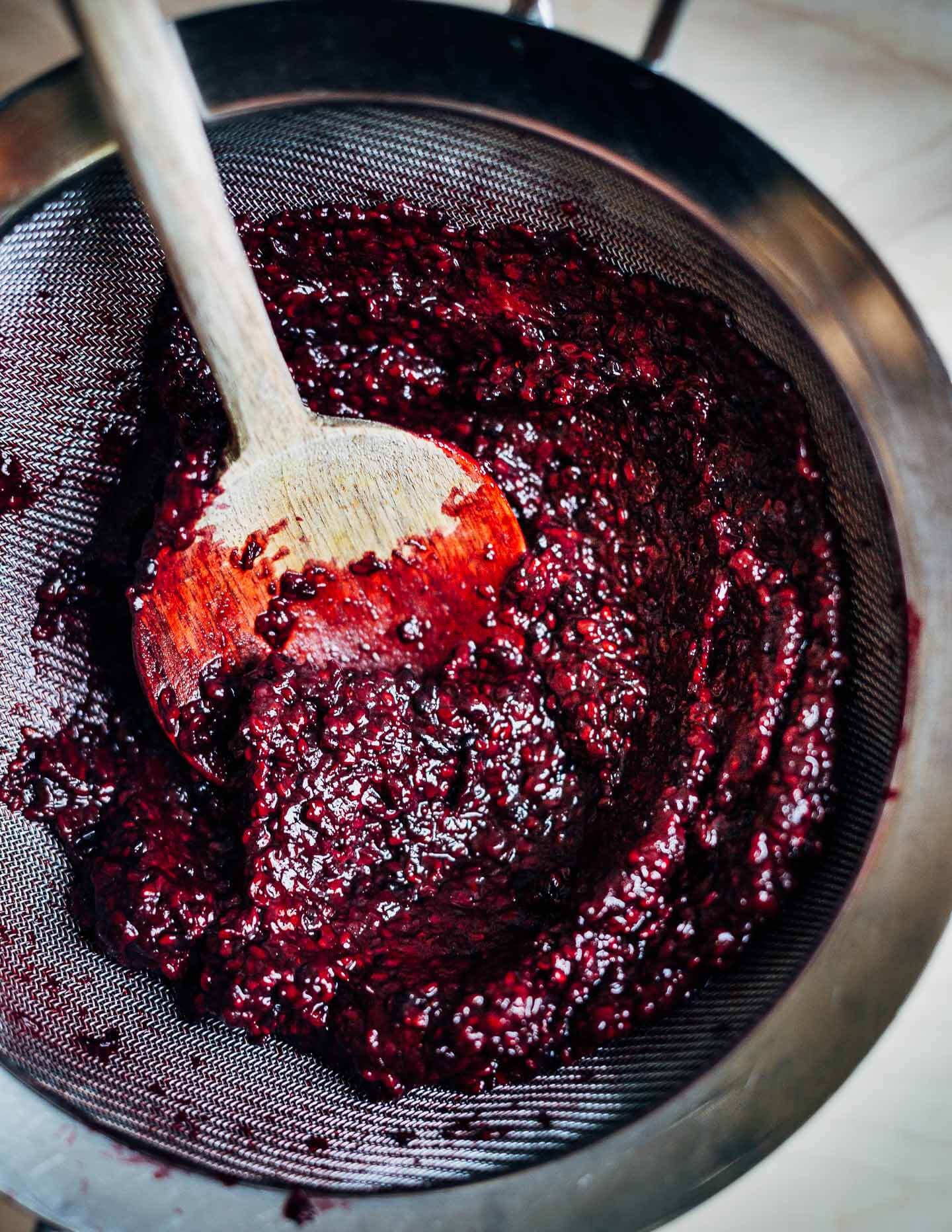 Pick Your Berries
This batch was made with a mix of black and red raspberries and blackberries. They are all in-season and delicious right now, and I like the balance of sweet and tart flavors that comes from the combination of the two. You could make this recipe with all raspberries or blackberries, or other berries like strawberries, wineberries, or mulberries.
Just Three Steps
This mixed berry no-churn ice cream recipe comes together in three simple steps:
Cook and strain the berries
Whip the cream and stir into base
Chill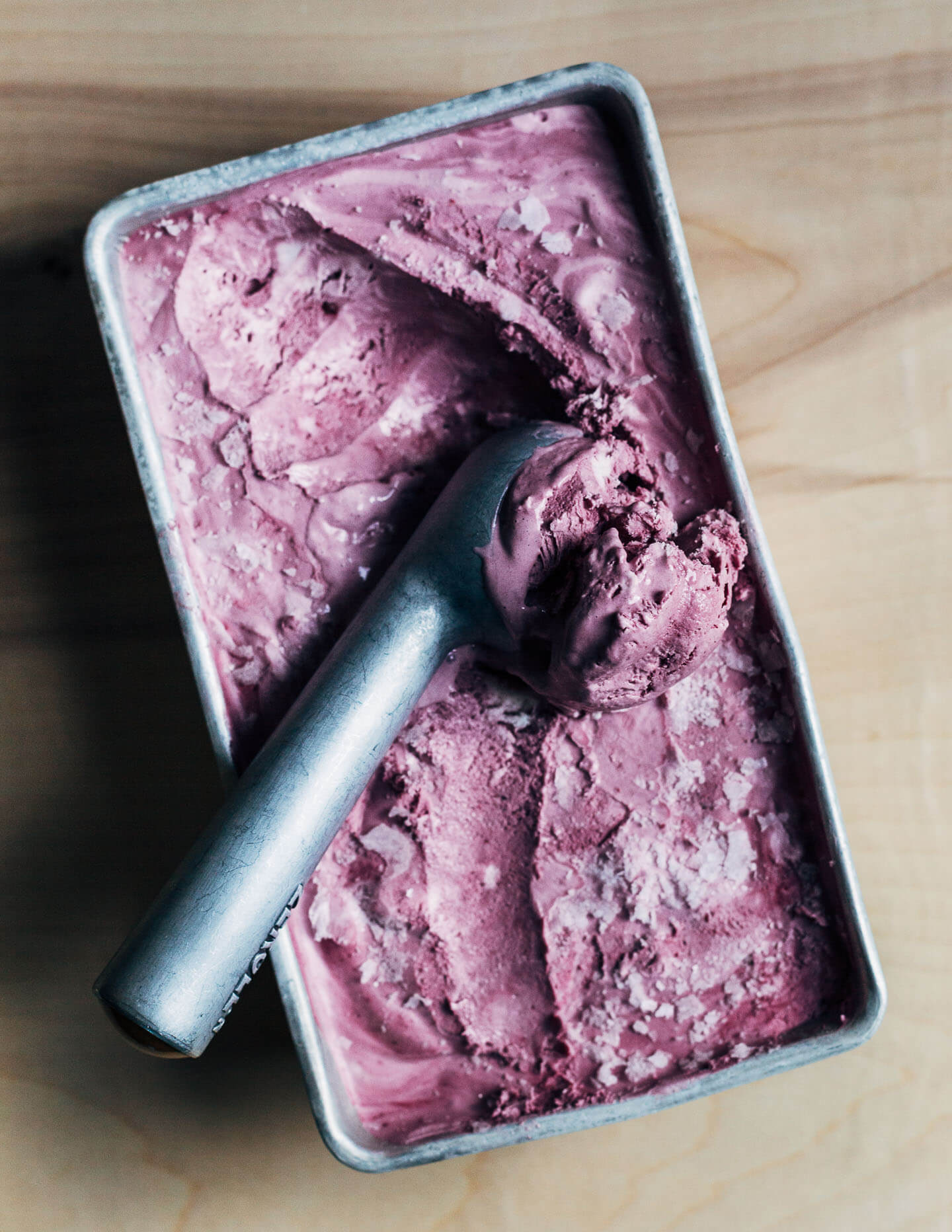 Start by cooking the fruit gently – just enough to melt the sugar and break down the berries a bit. Then, push them through a mesh sieve to remove the seeds.
For the no-churn ice cream base, you'll just need to whip heavy cream to soft peaks and gently fold it in with the strained berries and condensed milk. 

Note that this ice cream gets most of its sweetness from the condensed milk. If you prefer a less-sweet ice cream, cook the berries with just one tablespoon of sugar instead of two. If you have very sweet berries, you may want to add additional lemon zest or juice to give things a tart edge.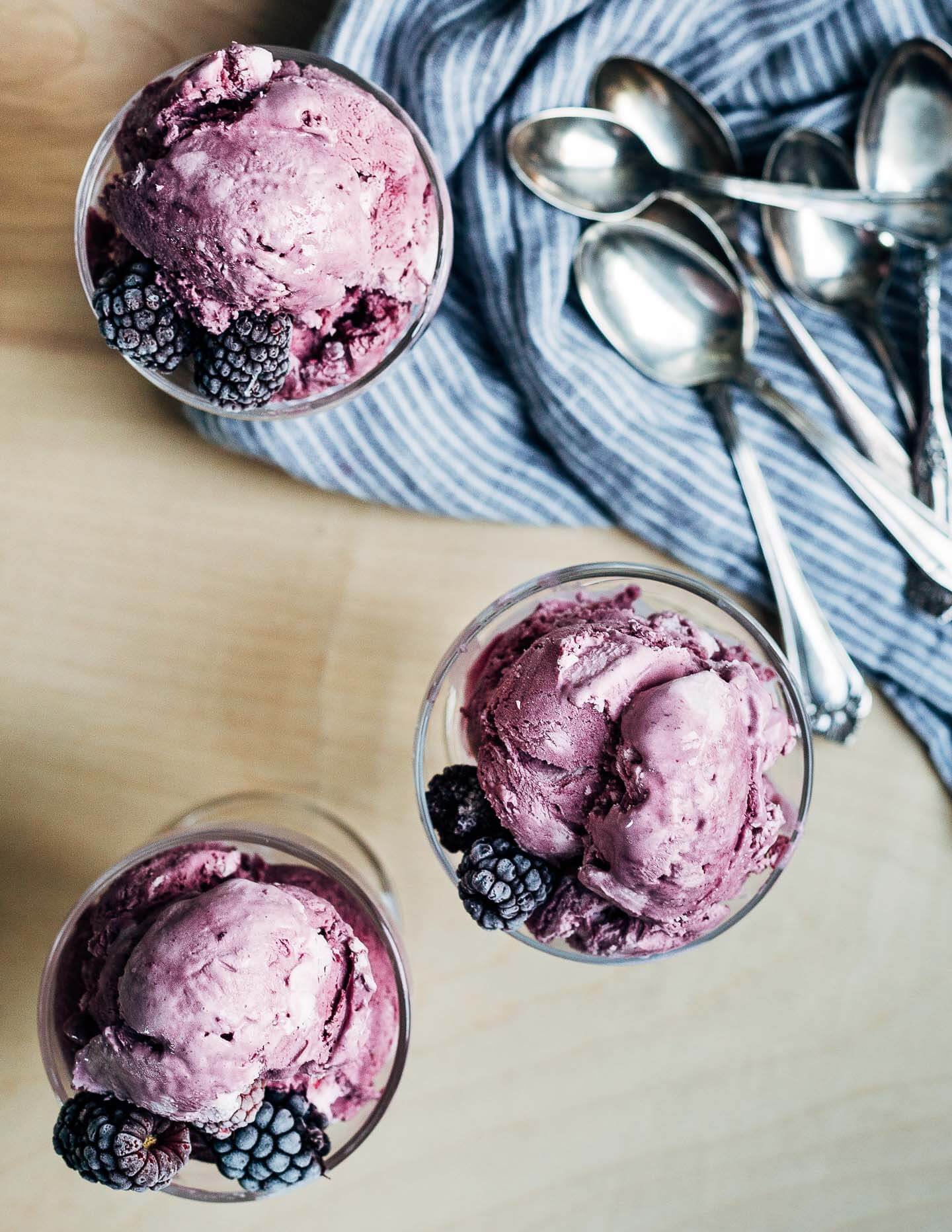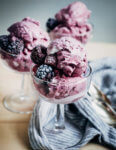 Mixed Berry No-Churn Ice Cream
Capture the essence of fresh summer raspberries and blackberries with this three-step mixed berry no-churn ice cream recipe!
Keyword:
mixed berry no-churn ice cream
Makes
:
2
quarts ice cream
Ingredients
4

cups

berries

(blackberries, raspberries, mulberries, chopped strawberries, or wineberries or a mix)

2

tablespoons

sugar

1

teaspoon

lemon zest,

optional

2

cup

heavy cream

1 14-

ounce

can sweetened condensed milk

2

teaspoons

vanilla extract

2

teaspoon

lemon juice

¼

teaspoon

fine sea salt
Instructions
Combine the berries, sugar, and lemon zest in a medium-sized saucepan and set over medium heat. When mixture starts to bubble, turn heat to medium-low and cook 5 minutes more, stirring and smashing berries as they cook. Push hot berry mixture through a fine mesh sieve to remove seeds. This is slow work and berries are very seedy. Use a large wooden spoon and keep pushing until all you're left with is a sticky mix of seeds and pulp. Discard seed mixture. Allow the juice to cool to room temp or set in the fridge for 20 minutes.

In a medium-sized bowl, stir the condensed milk into the berry juice. Add vanilla, lemon juice, and sea salt.

In a large bowl, whip the heavy cream to soft peaks. Fold the berry mixture in with the cream.

Spoon into a metal loaf pan, cover with a lid or plastic wrap, and freeze for at least 4 hours.