A simple Parmesan soup recipe made with fresh corn, sausage, and herbs.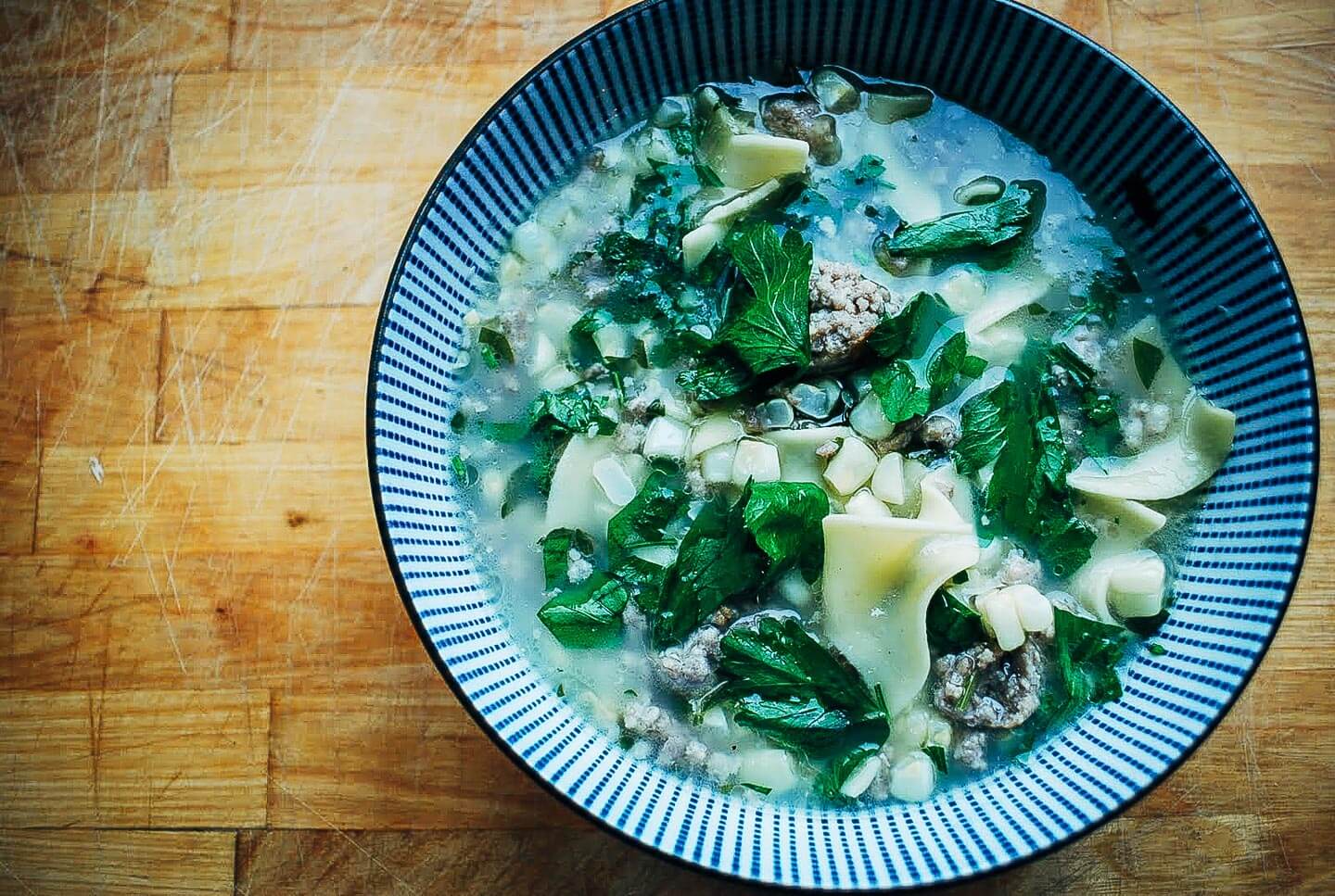 Remember how you read Ramona Quimby, Age 8 and there was that part where she decided that the first bite of an apple was the best bite, so she took a bunch of apples and just took one bite out of each and threw the rest away and got in trouble for it, possibly because Beezus snitched? Remember how you were all, "Hey, she's right!" and started doing the same thing with apples? You know how you still do that now even though you are a grown-ass adult? And you took that carbon footprint quiz online and there was a question about your apple habits and it said that if everyone lived like you, we would need like a dozen Earths? It made you feel guilty, right? Like maybe you shouldn't waste so much stuff? But obviously you're not changing your apple habits for this world or the next one. Well here is a recipe for you, friend!
Parmesan soup is a way to put the Parmesan rinds you would have thrown away to good use. You can keep them wrapped in the freezer until you need them. We made this one with some summer ingredients like corn, because it happens to be summer, but I imagine this would be really good come winter time, too. Also, it's a nice thing to make for company because the Parmesan gives the whole thing a nice subtle complexity that might really impress your friends, if subtle complexity is the kind of thing that impresses them (let's face it, it's not).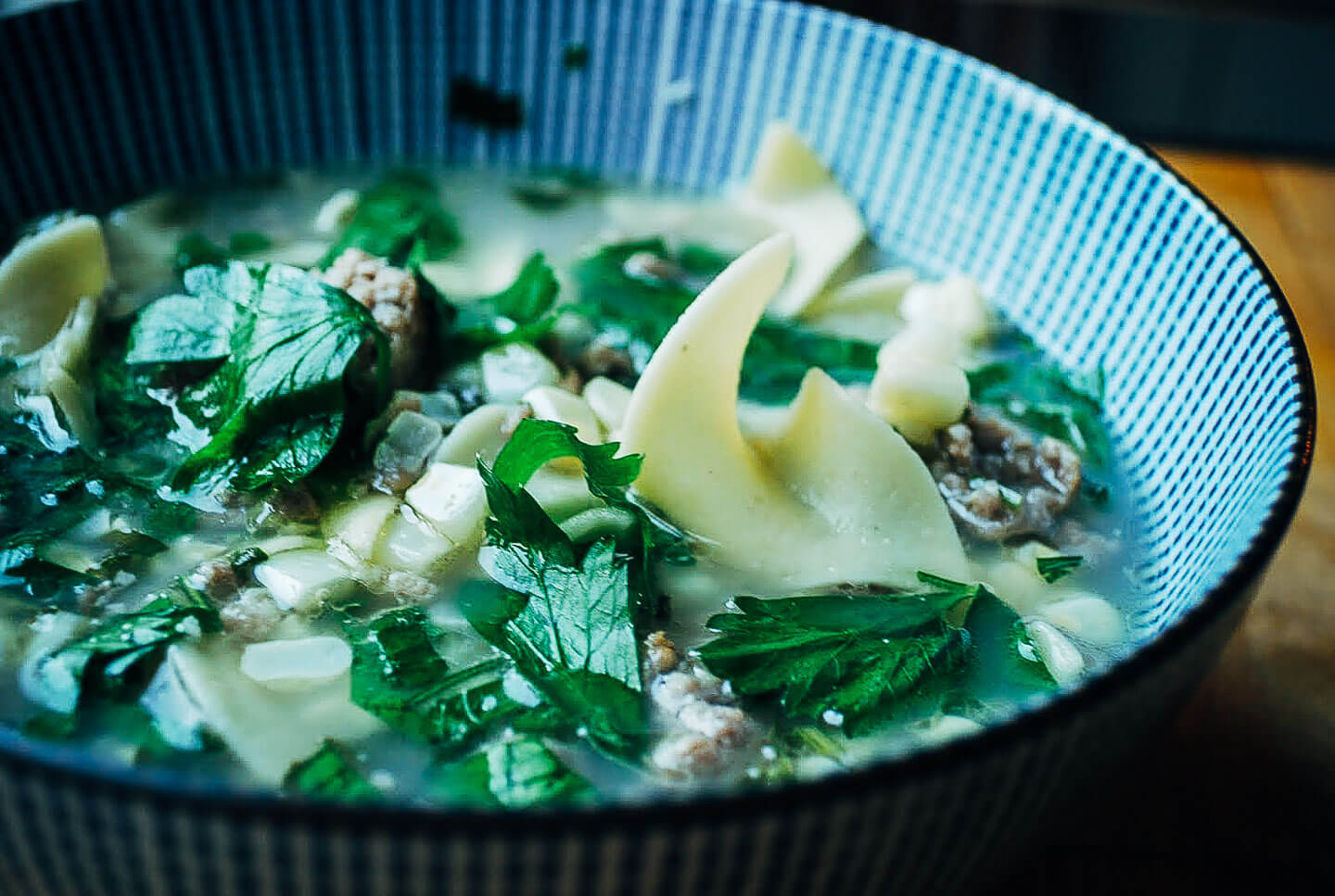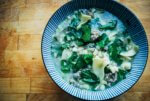 Parmesan Soup with Corn and Sausage
A simple Parmesan soup recipe made with fresh corn, sausage, and herbs.
Makes
:
4
generous servings
Ingredients
1

Parmesan rind

1

quart

vegetable broth

1

bay leaf,

preferably fresh

1

teaspoon

cumin

1

giant sausage link or 2 - 3 normal sized ones – something mild and not smoked

4

ears of corn,

shucked

1/4

cup

chopped parsley,

plus more for garnish

egg noodles

salt and pepper to taste
Instructions
Put broth in a stockpot and bring to a boil. Throw in Parmesan rind, bay leaf, parsley, and the cumin.

While you're waiting for the broth to boil, put on a pot of water for the corn.

While you wait for the broth, slice sausage, brown it in a medium skillet over medium-high heat, drain the fat, and put the sausage into a bowl.

When water boils, put the corn in.

When broth boils, turn the heat to low and , and add the sausage (if it's done browning). Simmer for 20-30 minutes.

Add just a handful of egg noodles when you have about 10 minutes left.

Pull corn when it is tender, use a knife to cut it from the cob, and add it to the soup.

Taste the soup and add the salt and pepper if you need to.

Serve in a bowl, garnish with parsley.