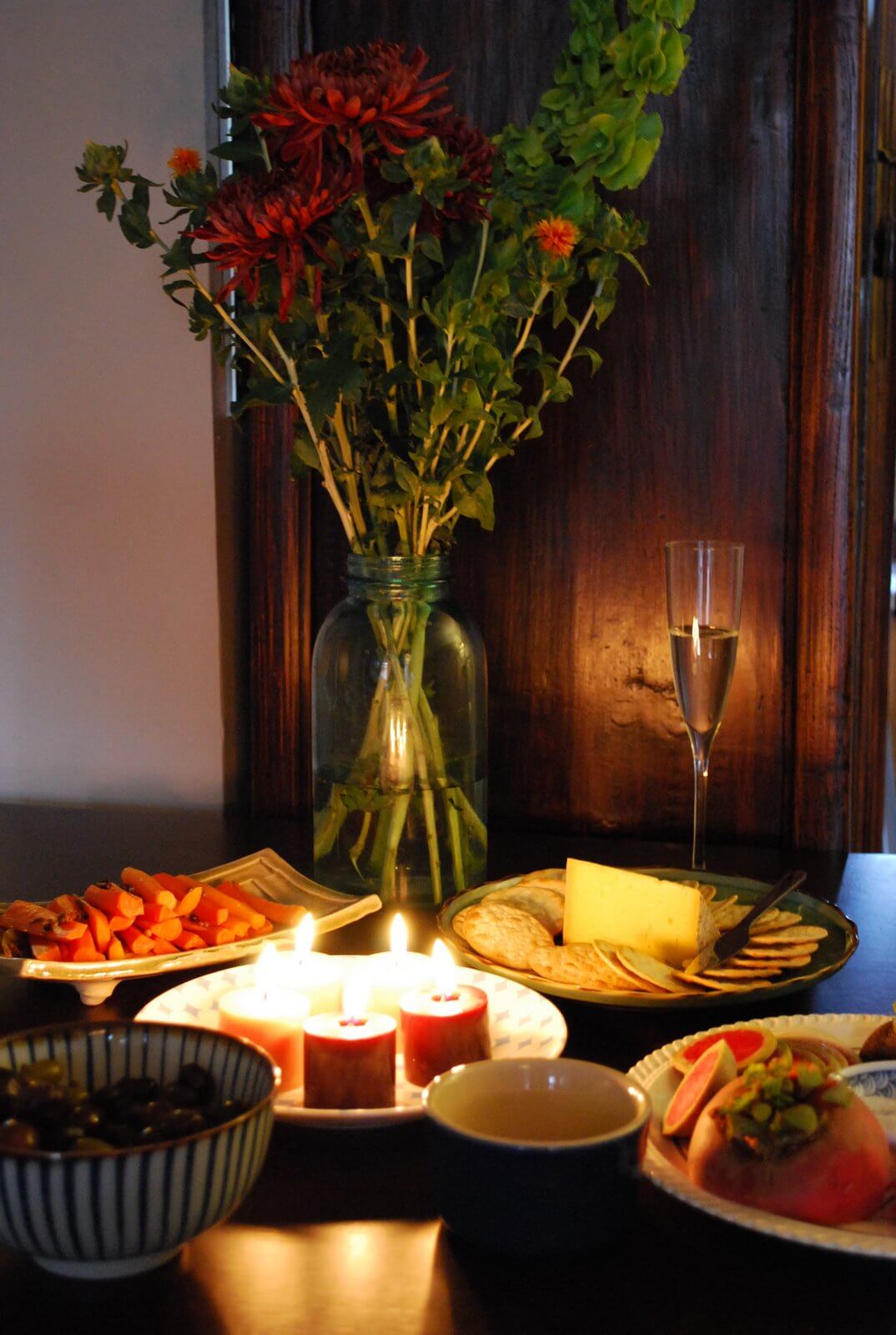 Thanksgiving this year was fantastic; maybe the best Thanksgiving ever. We had a small group of close friends over and a very good time was had by all. I hope that your Thanksgiving was similarly wonderful.
To start, we enjoyed lightly pickled carrots, Consider Bardwell Farm Manchester cheese with crackers, olives, spicy pumpkin seeds, colorful sliced radishes, stuffed mushrooms, and some dry bubbly.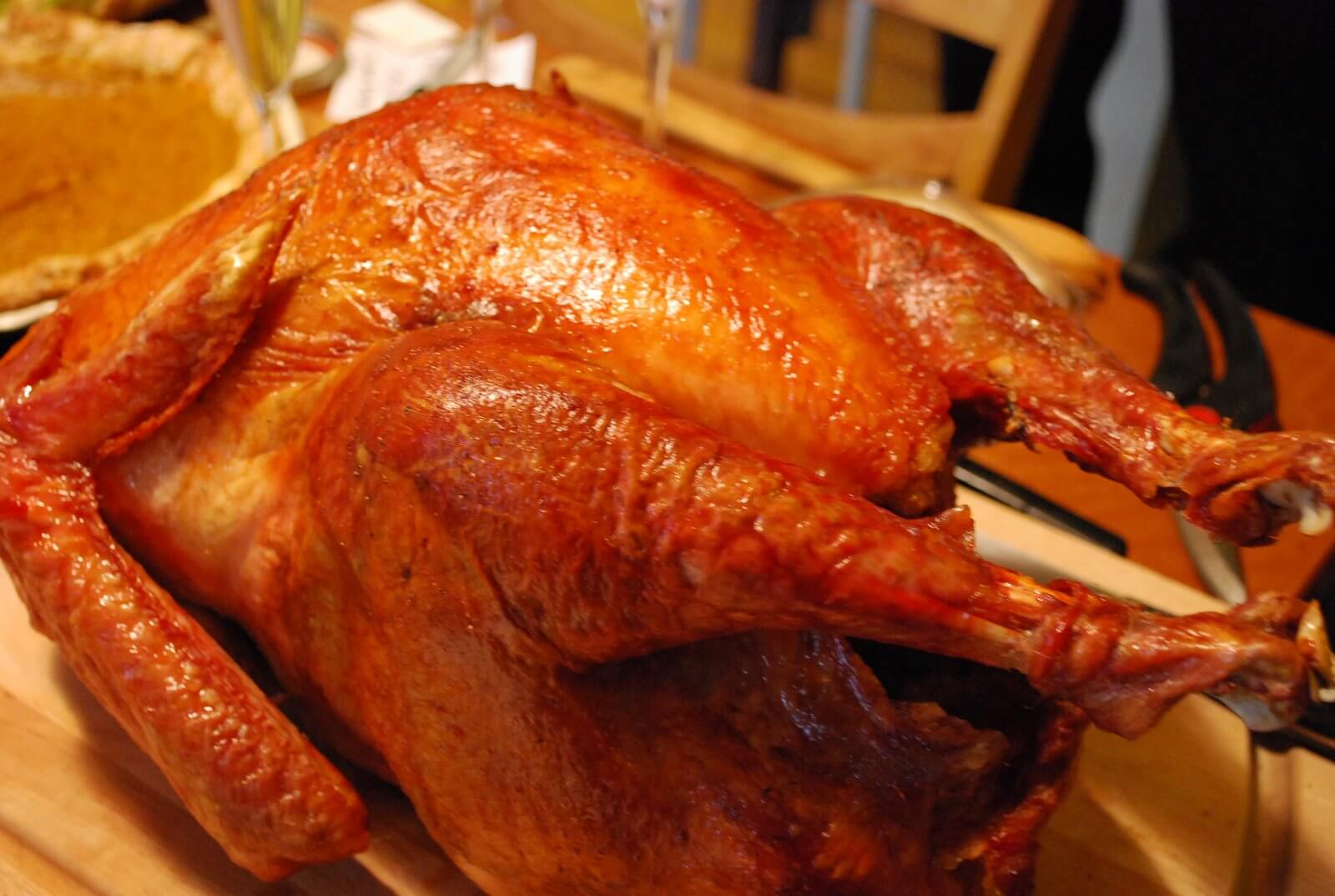 Dinner was a very laid back affair – no rushing or freaking out. Truth be told, I am usually the one who freaks out last minute, but this year I was very organized with almost everything made ahead. Here is the menu:
fennel soup
*
heritage breed turkey
turkey gravy
stuffing with apricots and sausage
sweet potato pudding, courtesy of Shirley Corriher's grandmother
sauteed green beans
brussels spouts gratin with cream and bacon
cranberry sauce with fresh pears and ginger
*
pumpkin pie
vegan apple tart
I was very happy with the pie – not nearly as sweet as most, with just a little heat from the pepper. I made the pie in steps over three days, and that made things easy. To make the pumpkin puree, peel, seed and roast either sugar pie pumpkins or another sweet squash. Places large slices on a lightly oiled cookie sheet and cover tightly with tin foil. Roast at 400 degrees until squash is soft, but not mushy, roughly 45 minutes. Mash with a potato masher (for a more rustic pie), or puree in a food processor. You can roast the pumpkin in advance, and then keep in the refrigerator until needed. If you have extra, and you almost always do, think about freezing the squash for a rainy day.
Because pumpkin pie requires a prebaked shell, the crust can dry out quite easily. In some ways, this is just part of the pumpkin pie package, but if you are diligent about not over baking during the prebake, and then shielding during the pie bake, you might just get a flaky crust and a delicious pie.
Finally, a discussion of filling. There is a fine line between under- and over-cooked custard pie. As you near the end of bake time, check the center of the pie. You are looking for it to be jiggly but not watery. I pull my pies when a three or four inch diameter in the center of the pie still has movement but the rest of the pie is set. I have been known to pull pumpkin pies out, change my mind and put them back in. Follow your instincts, and if you do over-bake it will still be delicious.
Update: Find my classic, from scratch pumpkin pie recipe here.