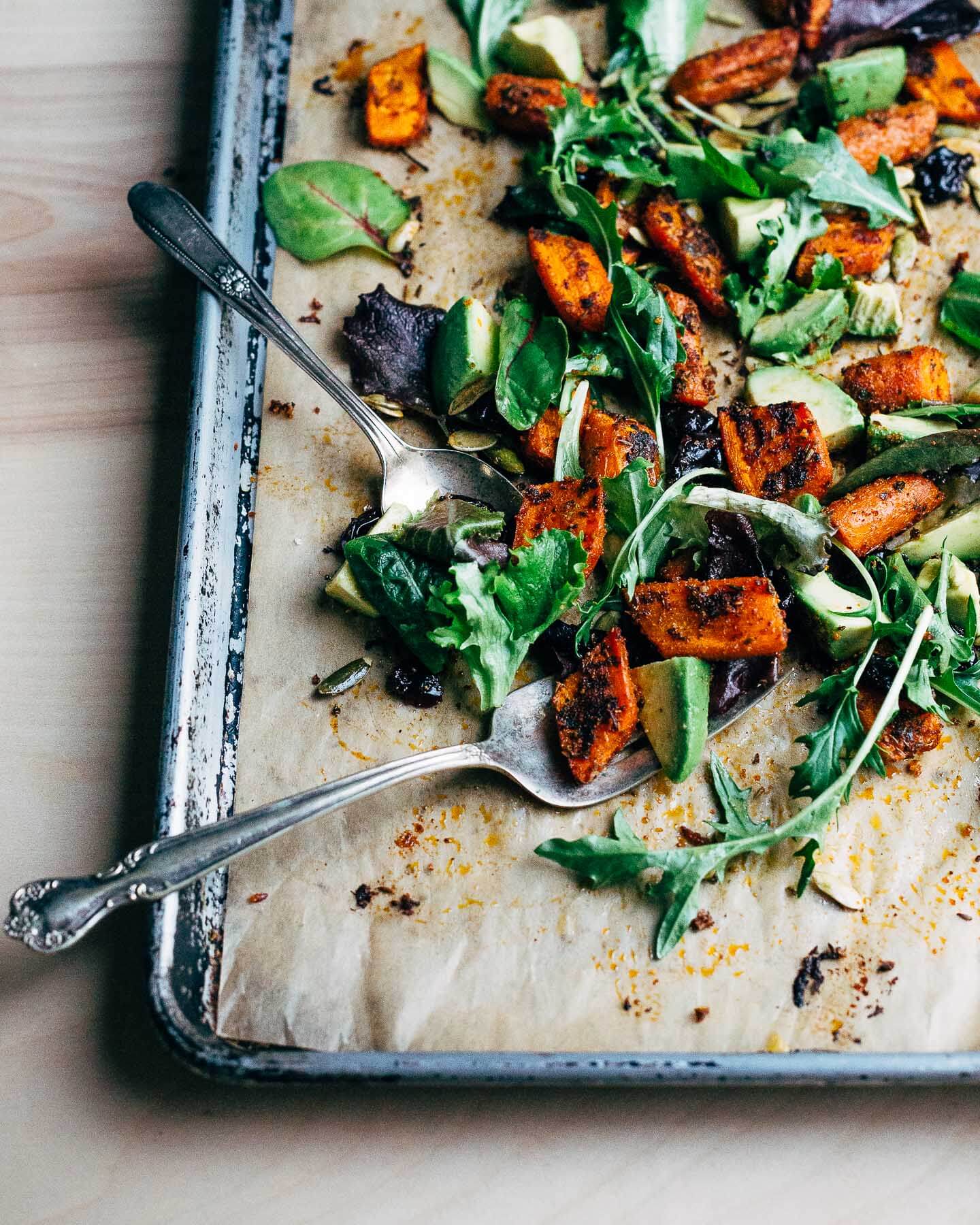 From The Clever Cookbook, a roasted carrot salad recipe, made with savory spice-roasted carrots, lemony avocado, and young greens. Jump to recipe. 
The challenge of getting a good dinner to the table leads to a lot of round-ups of dinner hacks or 3-ingredient this and 15-minute that. But that kind of food writing leaves me cold. Racing the clock to heat up the smallest amount of food that can be called a meal with a singular focus on efficiency is no way to close out a day.
For me, good dinners are about bringing together ingredients I love in a way that feels nourishing and tastes delicious. It's not always easy and it takes a little planning, but it's workable and it gets a healthy protein and a pile of vegetables on the table nearly every night. It's an approach that runs on inspiration though, and at the end of February, inspiration's in short supply. So my new copy of The Clever Cookbook by Emilie Raffa of The Clever Carrot has been a revelation. Emilie also believes in delicious, wholesome foods and has dozens of smart strategies and simple recipes to make good food happen, even on the craziest days.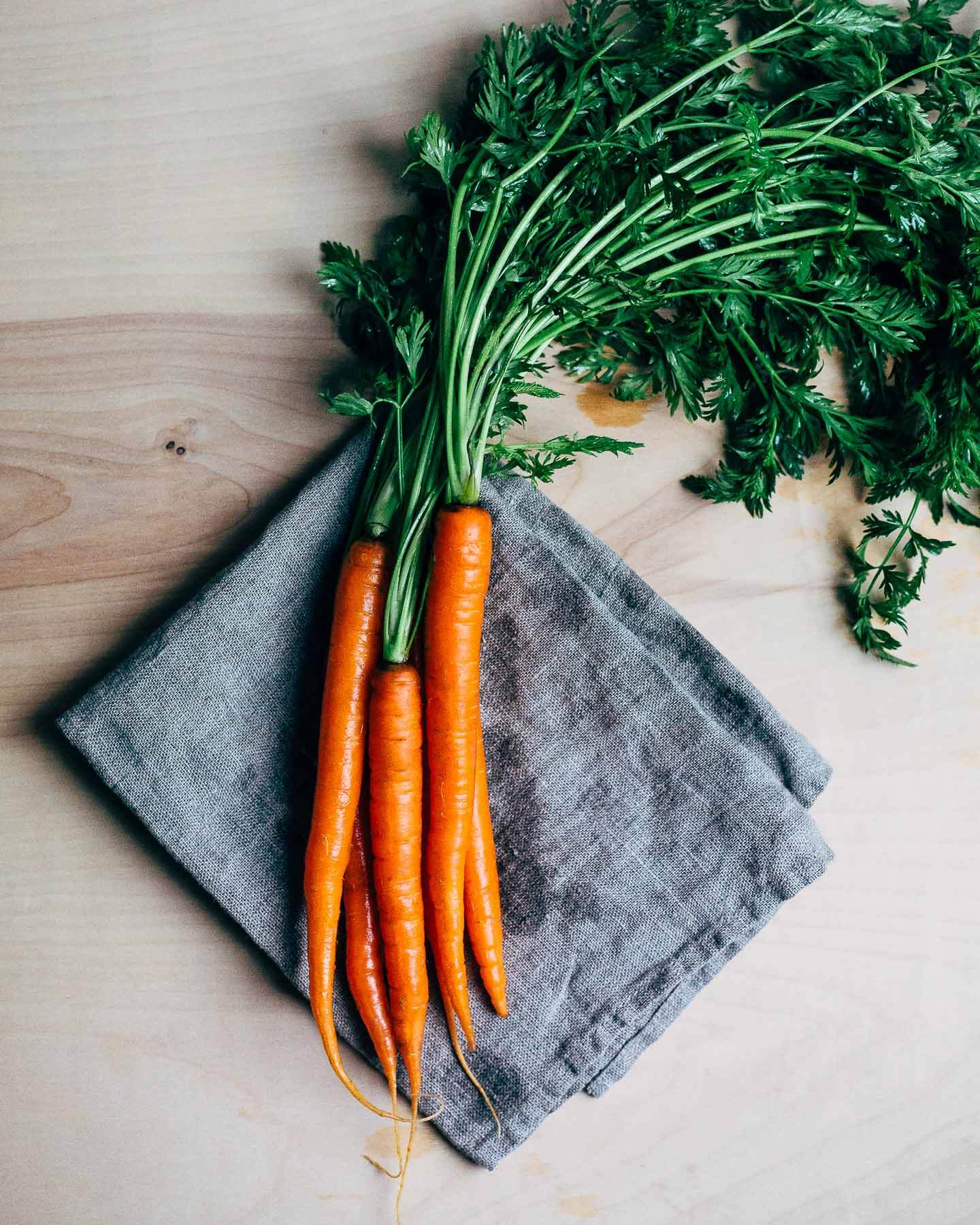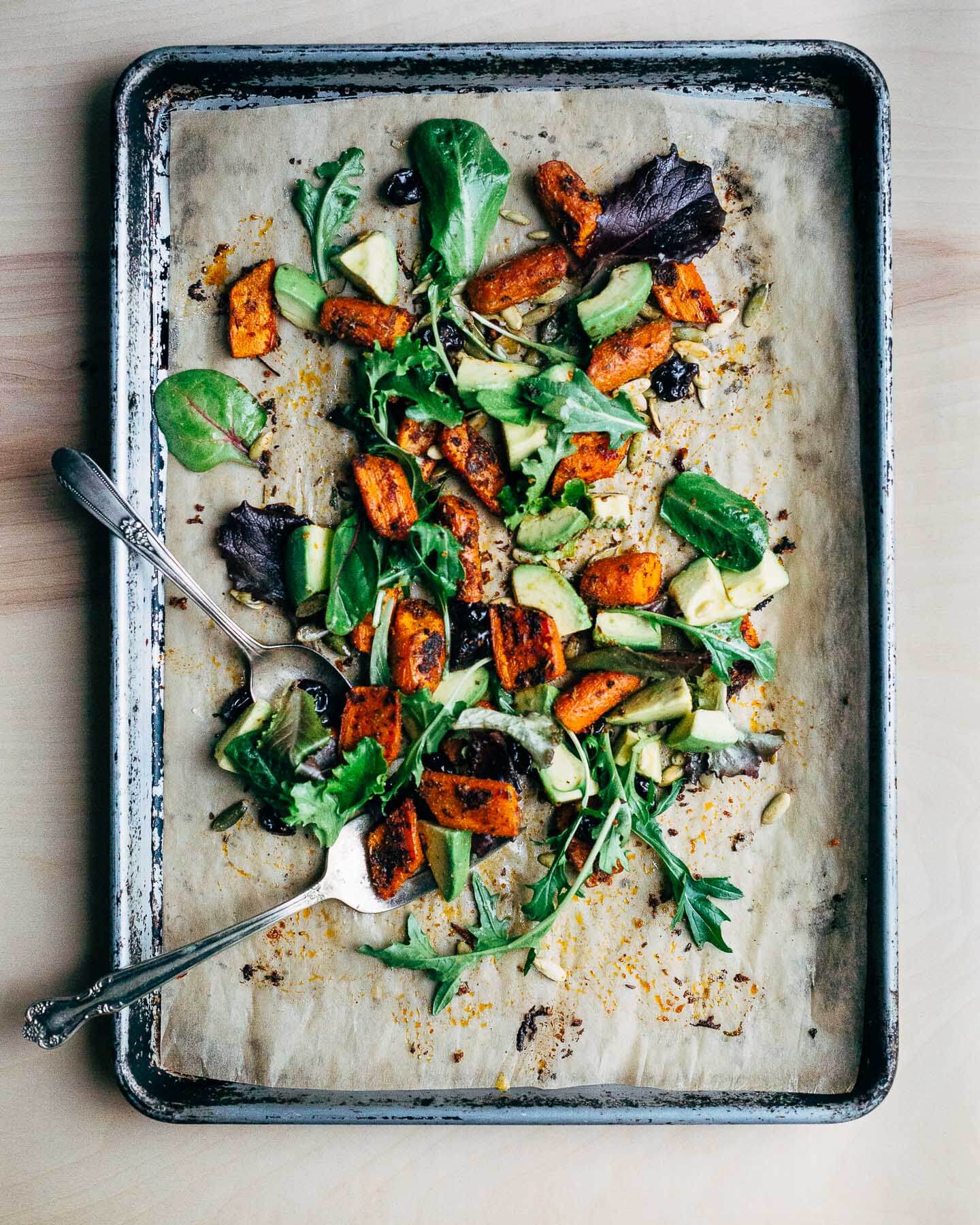 Good cookbooks have recipes that join our regular rotation, but the very best cookbooks change the way we cook. And The Clever Cookbook is one of the best. With smart shortcuts like a recipe that makes a batch of rich chicken stock and a tender, perfectly cooked whole chicken, fragrant make-ahead spice blends, and batch-cooked grains, Emilie inspires us to work smart, and assemble or warm or quickly cook up simple, delicious dinners night after night. To share Emilie's brilliance, I'm giving away a copy of The Clever Cookbook to one lucky reader. To enter, leave a comment below with your favorite kitchen trick. The giveaway is open to US readers and closes March 3 at noon EST. Update: A cookbook winner has been selected! Thanks to all who participated with SO MANY fantastic tips. (It's cool if I steal them all, right?)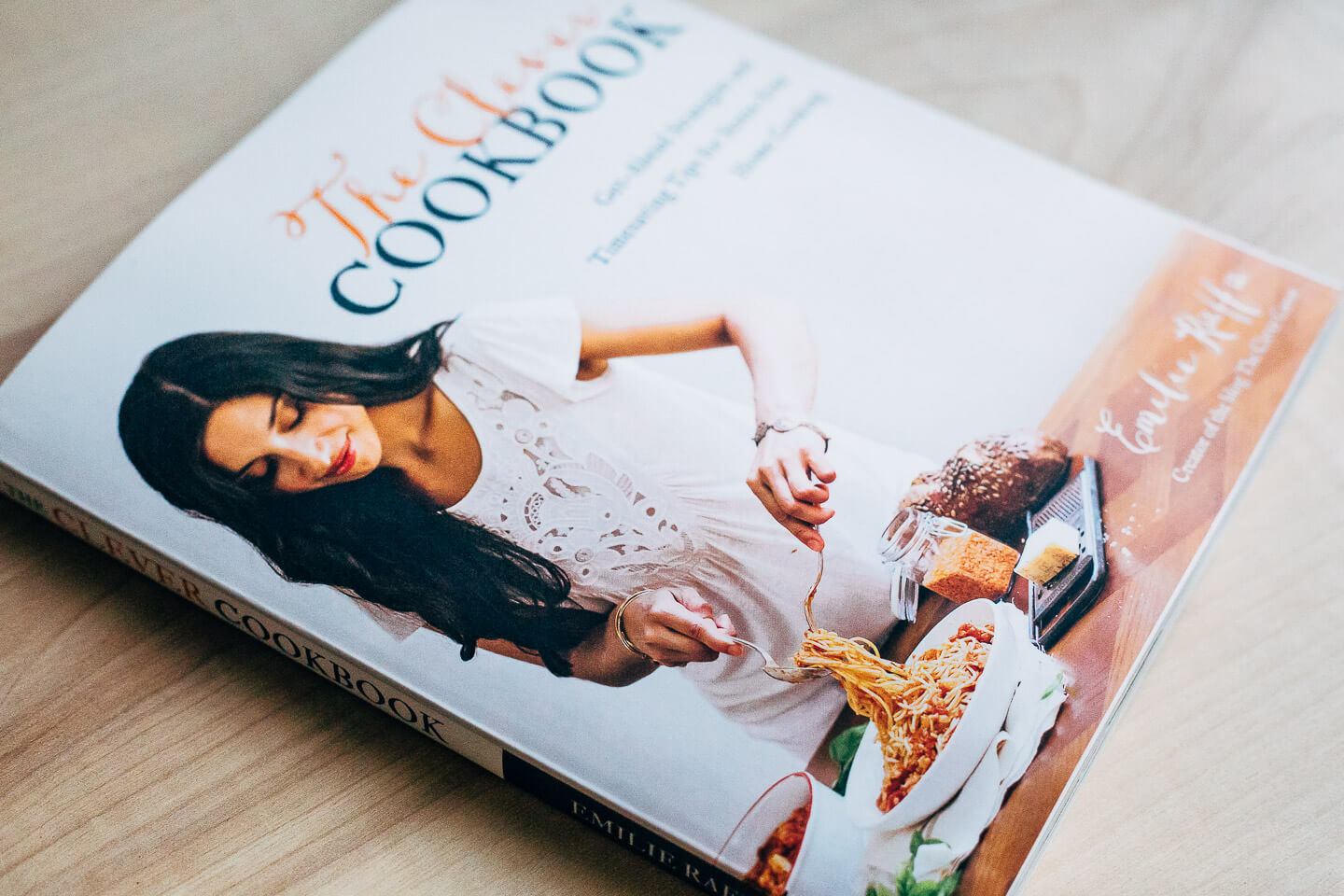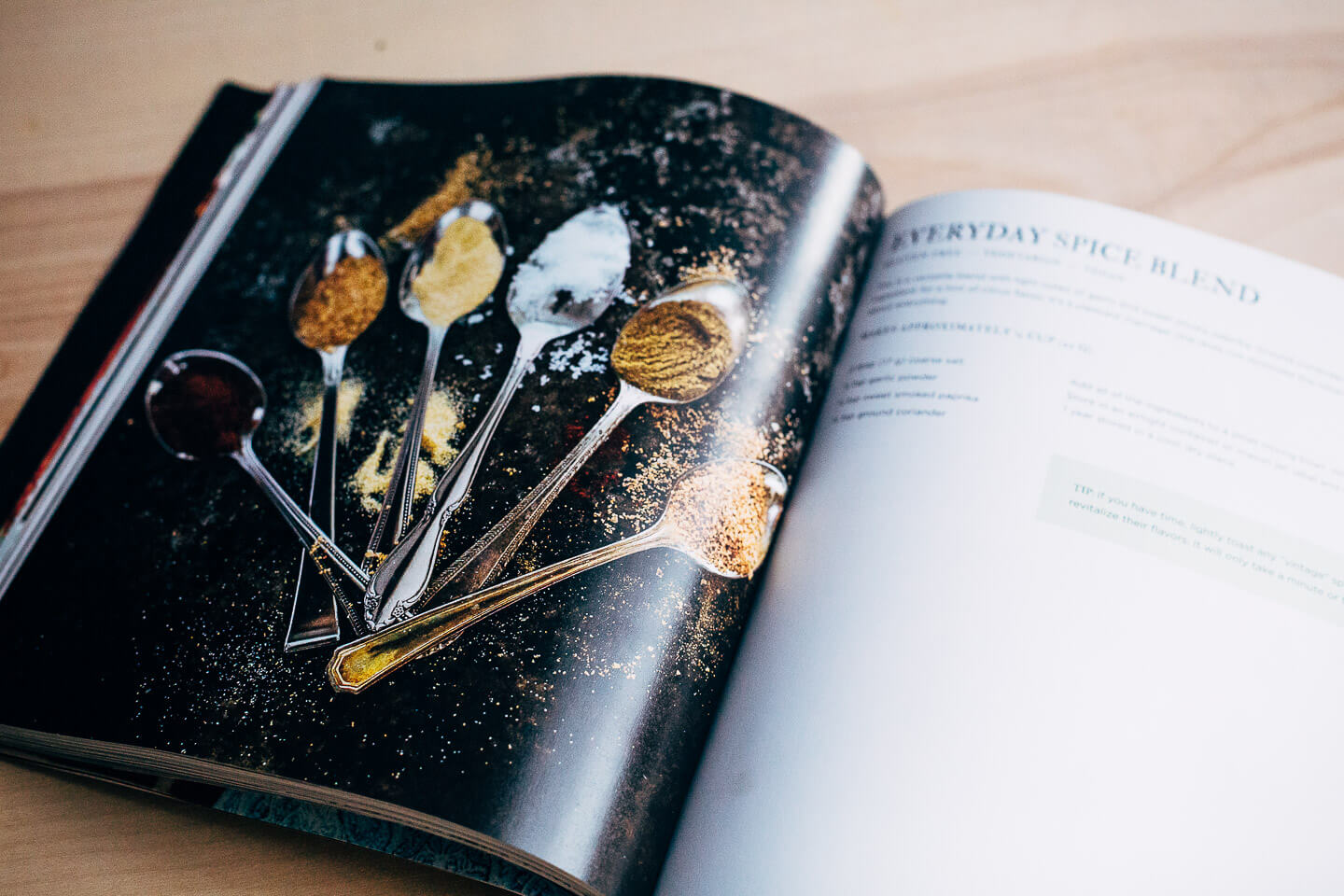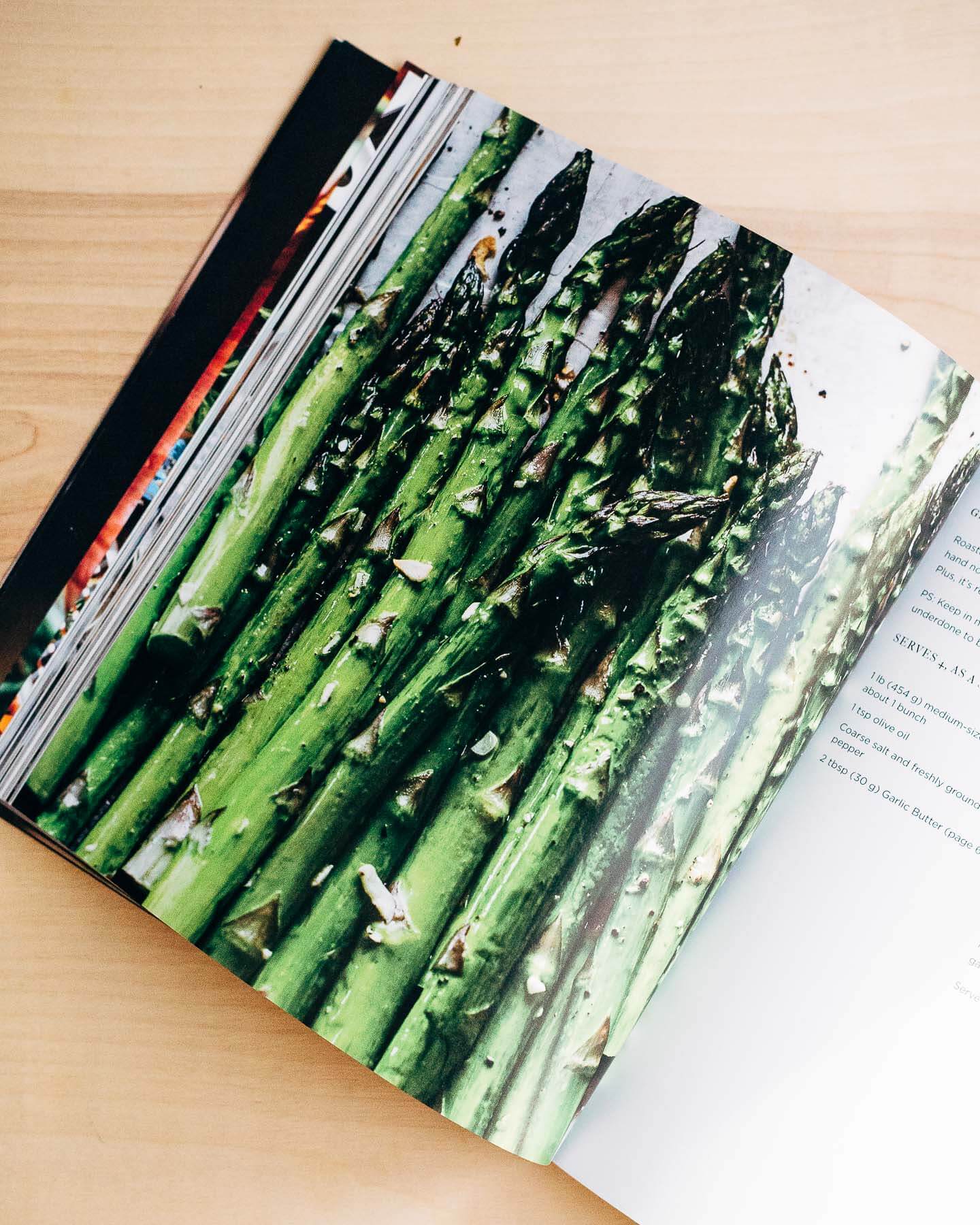 I've bookmarked many of Emilie's beautifully photographed recipes – sheet pan fish and chips and fajita flatbreads are standouts – but I knew I had to share this gorgeous spice-roasted carrot salad with avocado. Carrots are tossed with a wonderfully savory spice blend, made with smoked paprika, chili powder, cumin, and cayenne, and then roasted until tender with crisp edges. In Emilie's recipe, the warm carrots are tossed on the pan with pine nuts and golden raisins, but I had pepitas and tart dried cherries on hand, so I made an on-the-fly substitution. Right before serving, the warm salad is tossed with lemony avocados and young greens. Besides all the straight-up deliciousness, this salad impressed in the way familiar ingredients were recast in such a new and interesting way. I can already tell that I'll be thinking about Emilie's smart cooking for weeks to come.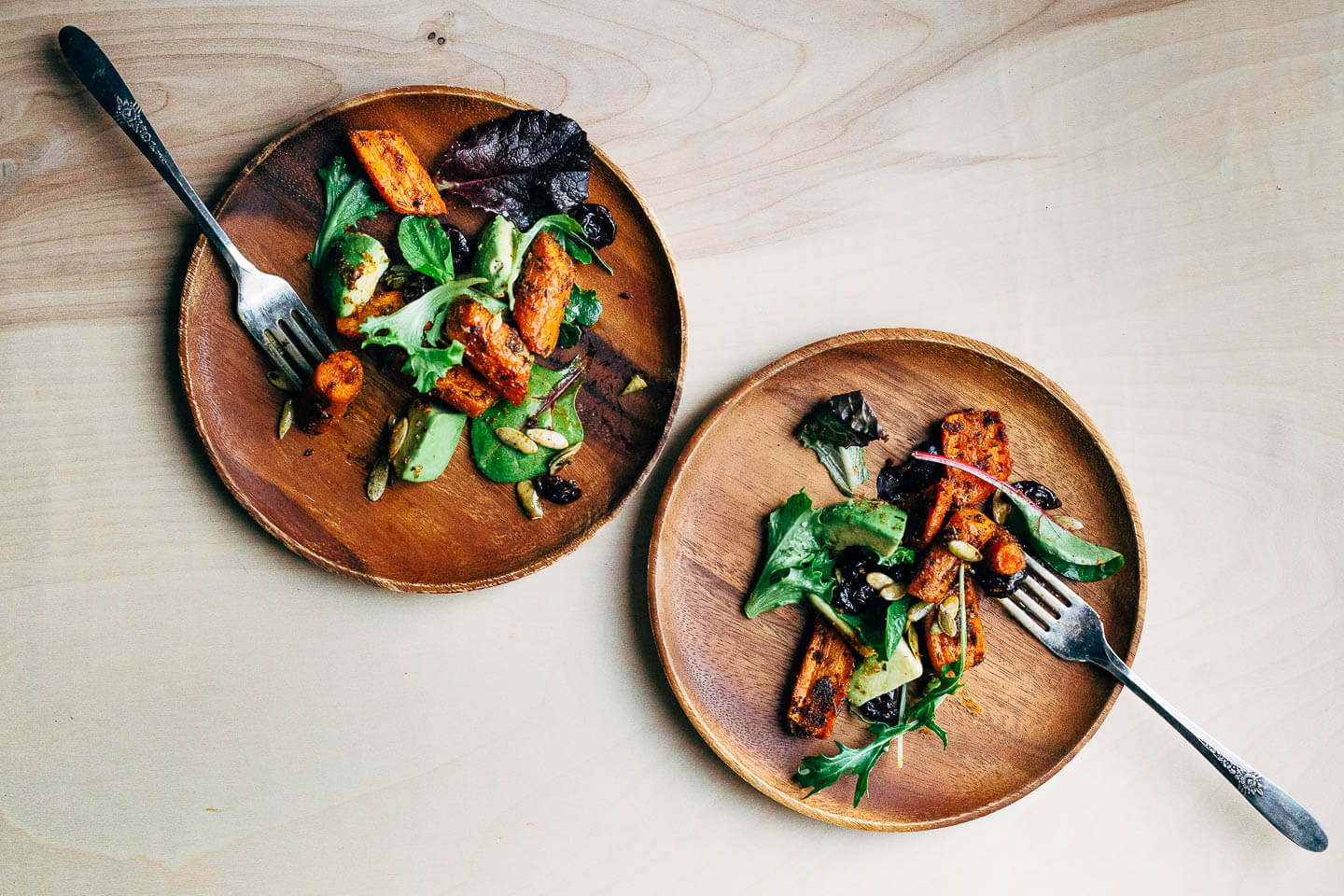 Spice-Roasted Carrot and Avocado Salad
From
The Clever Cookbook
, a roasted carrot and avocado salad recipe, made with savory spice-roasted carrots, lemony avocado, and young greens.
Ingredients
For the Mexican Spice Blend
2

tablespoons

course sea alt

2

teaspoons

cumin seed

1/4

teaspoon

cayenne pepper

2

tablespoons

chili powder

1

tablespoon

sweet smoked paprika

1

tablespoon

garlic powder

1

tablespoon

onion powder

1

tablespoon

dried oregano
For the Salad
4

medium carrots,

scrubbed and cut into 1-inch pieces

1

tablespoon

olive oil

1

heaping teaspoon Mexican Spice Blend

(recipe below)

1/4

cup

dried tart cherries or golden raisins

2

tablespoons

raw, hulled pepitas or pine nuts

1

ripe avocado

juice of 1/2 a lemon

pinch sea salt

large handful young mesclun
Instructions
To make Mexican Spice Blend, combine all spices and herbs in a resealable jar; whisk thoroughly with a fork to combine. Seal, label, and date. Mixture will keep well in a cool, dry place 6 months to 1 year.

Preheat oven to 425 degrees F. Line a rimmed baking sheet with parchment paper.

In a large bowl, toss carrots with olive oil and spice mixture. Spread out on prepared baking sheet and roast 20 minutes or until carrots are tender with golden brown edges. Scatter cherries and pepitas on hot baking sheet and gently toss. Set aside to cool.

Cut avocado into generous 3/4-inch chunks. Drizzle with lemon juice and a pinch sea salt. Add avocado and mesclun to carrots and toss gently. Finish with another squeeze of lemon and pinch of sea salt.

Serve salad at room temperature directly from baking sheet.

Disclosure: A free copy of The Clever Cookbook was provided to me for this post. As always, all opinions are my own. Thanks for reading!