Capture the deliciousness of a ripe summer tomato with a refreshing batch of tomato water cocktails. This recipe is a companion to this canned crushed tomatoes recipe, but you can also make the cocktails all on their own.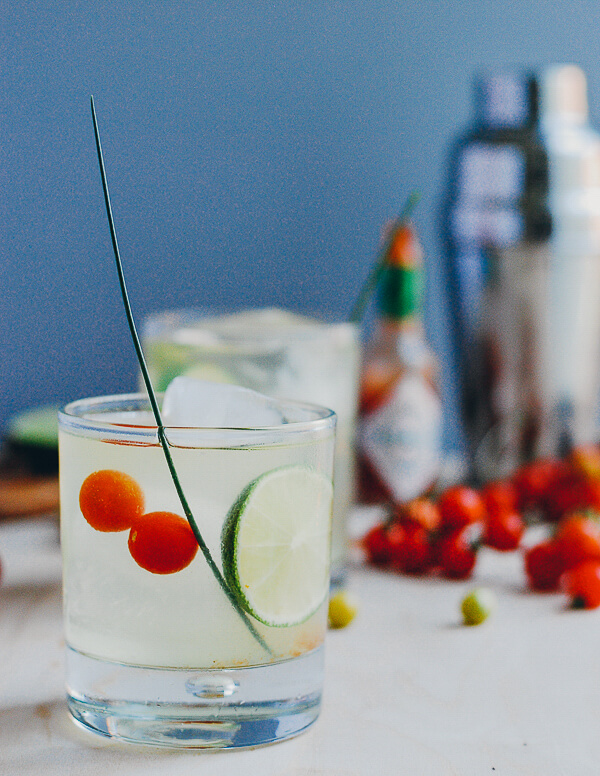 Tomato water makes for a fascinating drink. I had my first tomato water cocktail on a visit to Blue Hill at Stone Barns. More than a decade later, I still remember the frosty clear glass full of intense tomato flavor. Made at home, it's just as good. Quiet, savory, and with a hint of spice and lime, this beauty is just what you'll want to be drinking on a quiet August evening.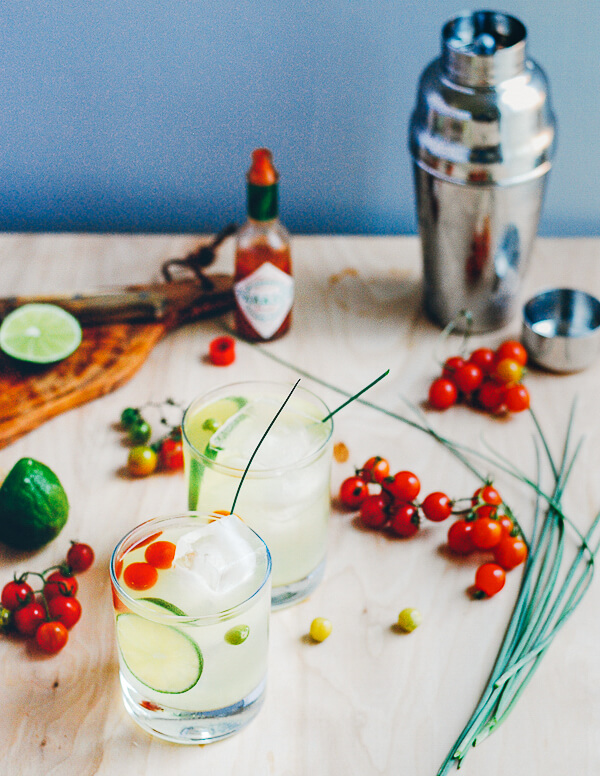 Tomato Water Cocktails: Turn Tomato Seeds into Something Delicious
When I make my canned crushed tomato recipe, I reserve the tomato juices for tomato water cocktails. They are cool and deeply refreshing with a hint of acid and savory notes from the tomatoes. Though clear, tomato water is imbued with the essence of fresh summer tomatoes, and it comes through in every sip.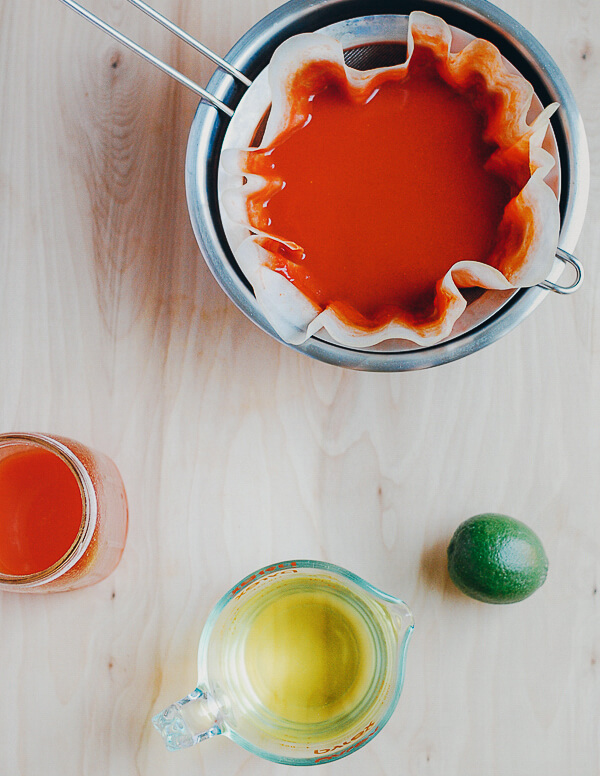 Making Tomato Water
Before you can have tomato water cocktails, you'll need to make tomato water. It's not fast, but left alone in the fridge, the water basically makes itself. You'll need a lot of tomatoes for even a bit of water. No matter, there's something perfect about putting the season's best up while also enjoying a perfectly of the moment cocktail.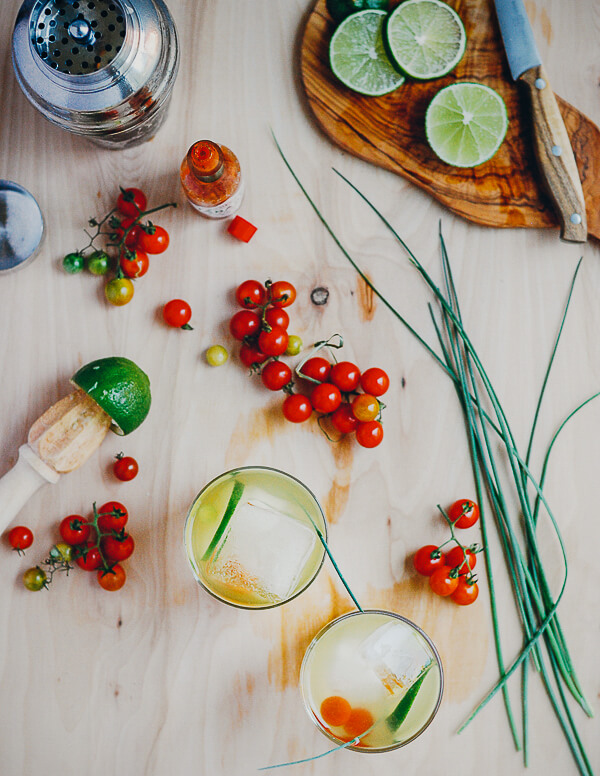 No Canning Needed
(In case you're more of a drinking and less of a canning type, I've got links below so you can just go ahead and make the tomato water – no canning needed.)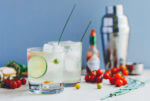 Tomato Water and Tomato Water Cocktails
How to use leftover tomato seeds and juice to make tomato water and a refreshing tomato water cocktail recipe with lime and chives.
Keyword:
tomato water cocktails
Ingredients
Tomato Water (Makes about 2 cups)
1

quart

tomato juices and seeds
Tomato Water Cocktails
4

ounces

tomato water

2

ounces

vodka

2

tablespoons

fresh squeezed lime juice


Tiny pinch sea salt

1

– 3 shakes Tabasco sauce

Lime slice and cherry tomatoes for garnish
Instructions
(If you didn't can pounds upon pounds of tomatoes, skip to the front of the line and make tomato water with

these instructions

.)

To make tomato water, push tomatoes and liquid through a mesh strainer to remove seeds. Reserve all liquid and discard seeds. Clean strainer.

Line the same strainer with a double layer of cheesecloth, or even more for a very clear water. (You can also use a large Chemex filter, as I did). Set strainer over a large bowl and pour the tomato liquid into the lined strainer. Set everything in the fridge overnight.

Don't try to push tomato water through or your liquid may cloud. Discard red solids and reserve clear tomato water in a jar.

To make cocktails, combine tomato water, vodka, lime, and sea salt in an ice-filled shaker. Gently swirl for 30 seconds. Strain into ice-filled Old Fashioned glasses. Add a few shakes of Tabasco and garnish with lime, cherry tomatoes, and (if desired) chive stalks.