A hearty, spicy vegan tortilla soup that's perfect for chilly winter days.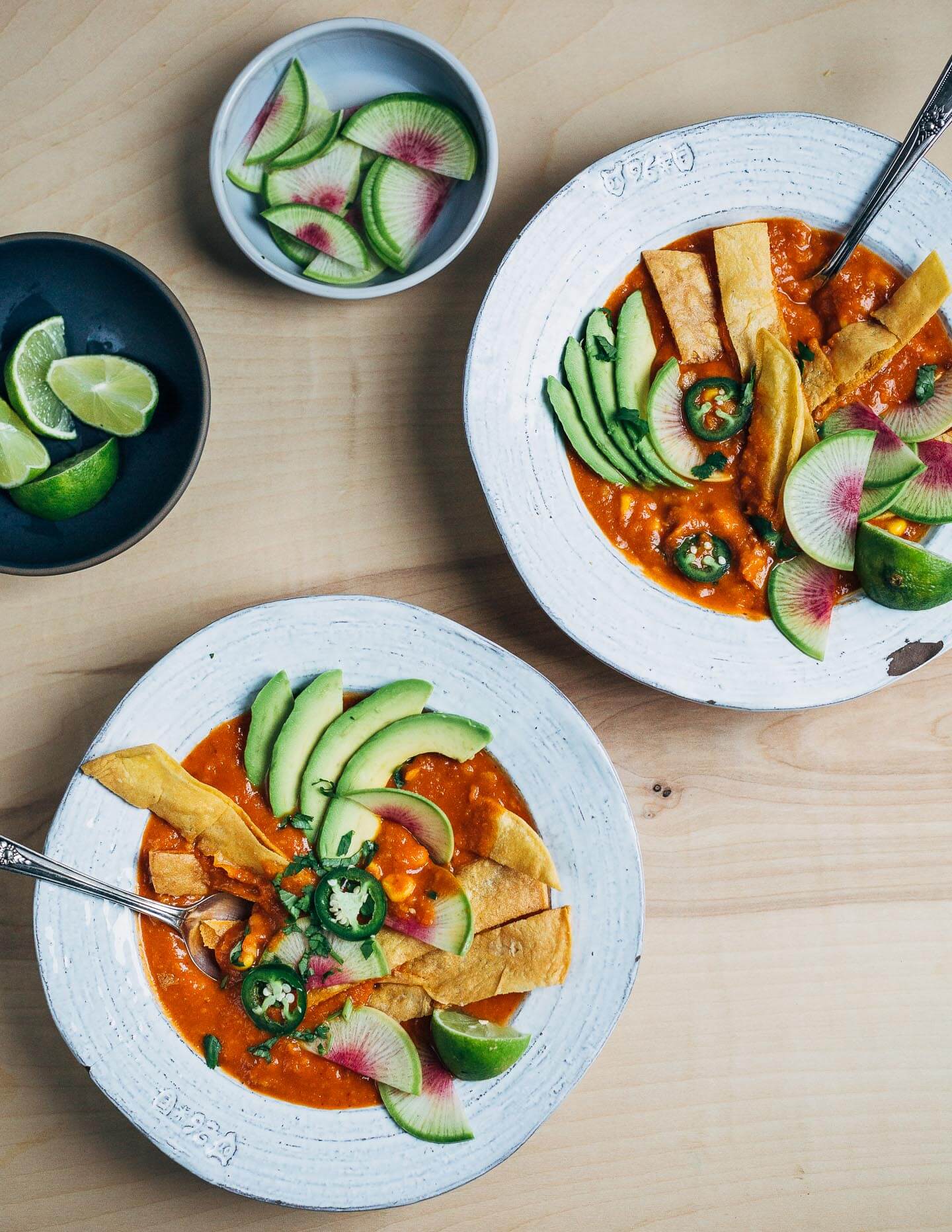 After the (relative) decadence of the holidays, I'm happily getting back to simple, cook-with-what-you-have-on-hand eating. Weird salads, various vegetable fritters, and lots of soup. In particular, tortilla soup.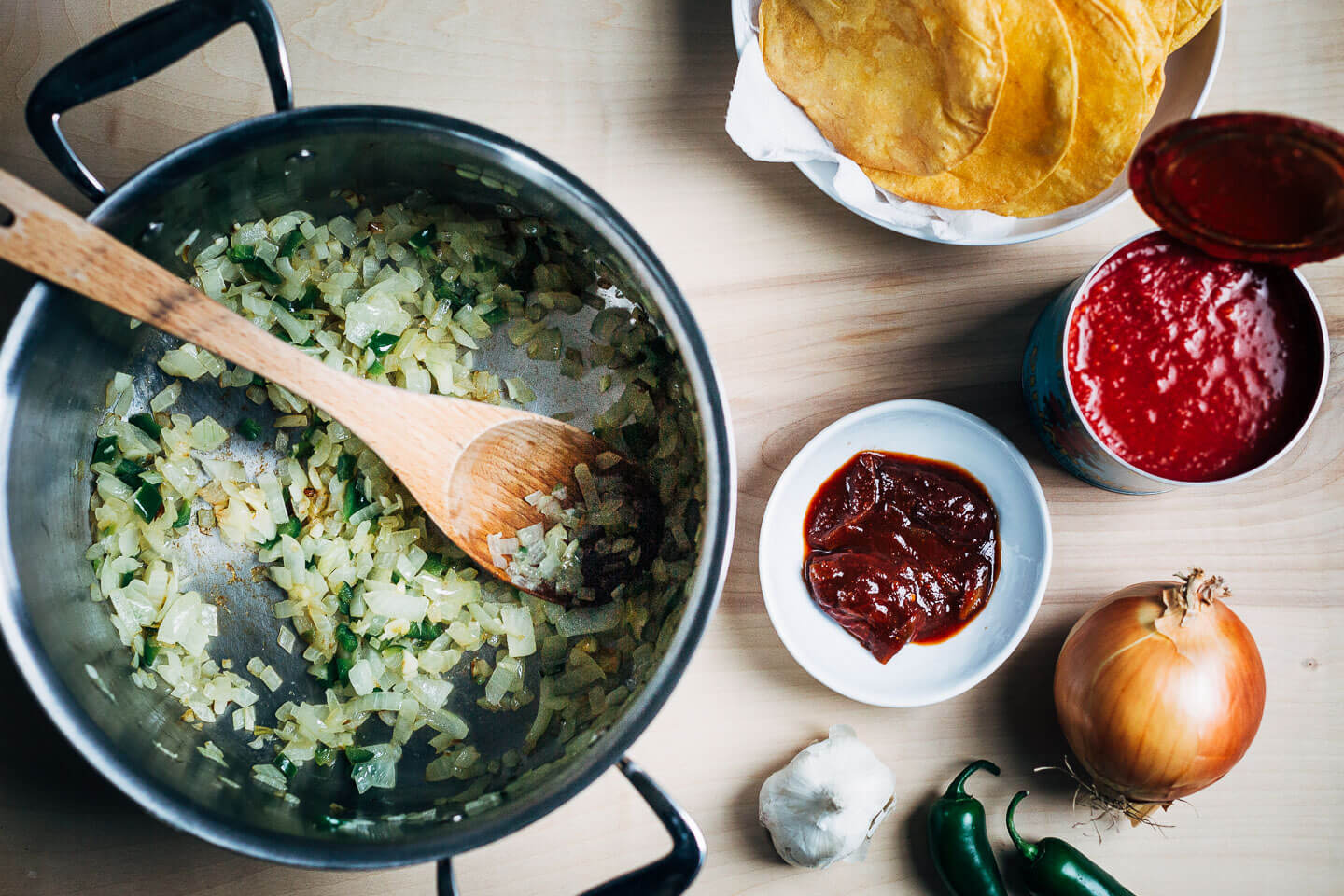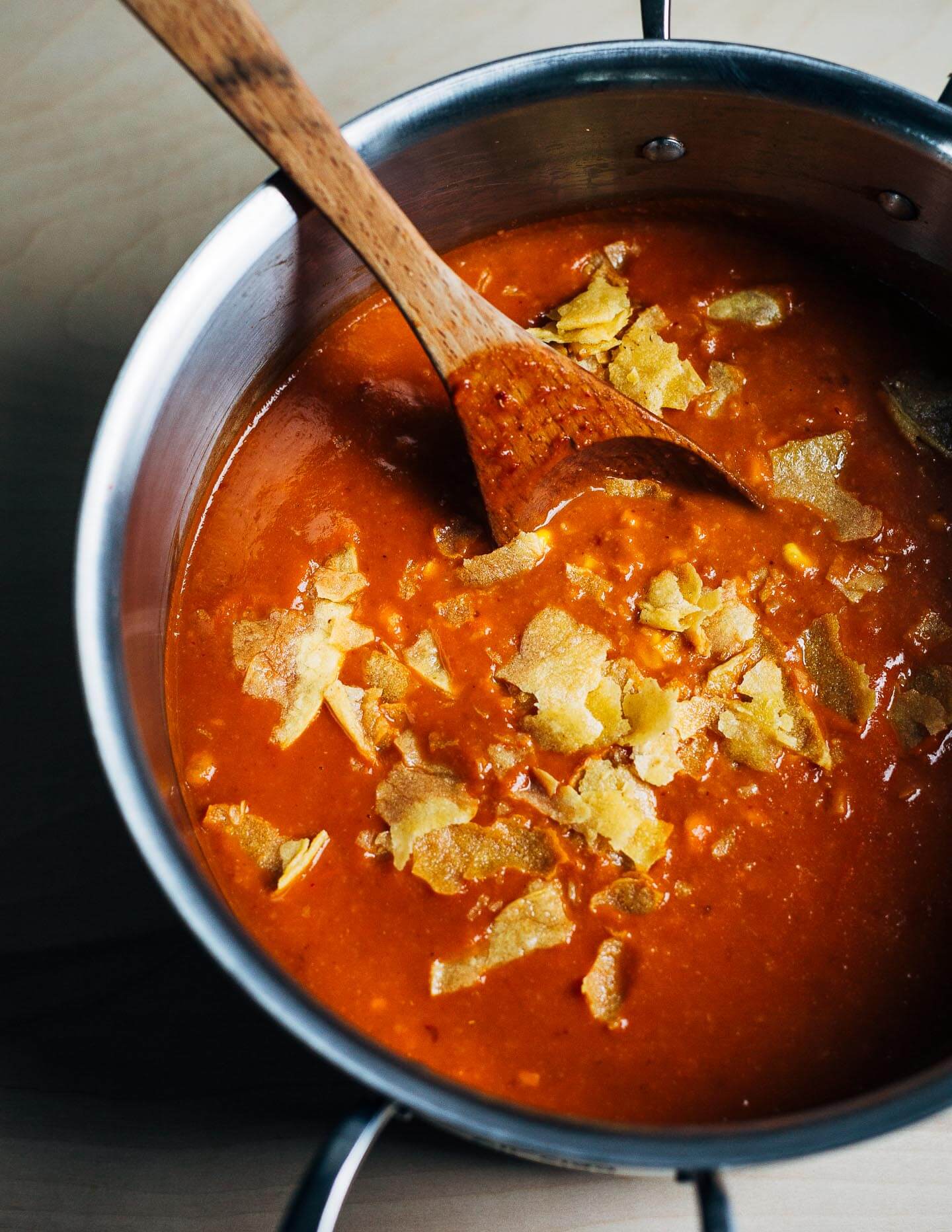 I always find I have stale tortillas lingering in the fridge, and this vegan tortilla soup recipe makes beautiful use of them. The tortillas are fried until golden and crispy; then, a little bit of the corn tortilla-infused oil is used to cook the onions and chilies, imbuing the whole dish with the flavor and depth of fried corn tortillas. Once the tomatoes and broth have been added, most of the fried tortillas get crumbled into the soup, adding texture and even more flavor.
Tortilla soup is also incredibly versatile – it can be made with fresh, dried, or canned chilies. I like to use fresh jalapeños or poblanos plus canned chipotle peppers in adobo sauce. The smoky adobo sauce is an instant flavor bomb, and builds smoky heat effortlessly.
As far as toppings go, I recommend restraint. Here, I went with sliced avocados and watermelon radishes, plus extra tortilla strips and lime.
This recipe is my latest installment for the Reducetarian Foundation, an organization dedicated to getting people to consume fewer animal products by swapping plant-based meals wherever possible. Find the recipe and more info about the Reducetarian mission on their site.