Recipe inspiration and tips for what's in season in September at farmers markets and in CSA shares. The September produce guide features apples and pears, concord grapes, figs, kale, okra, plums, peppers, tomatillos, tomatoes, and winter squash.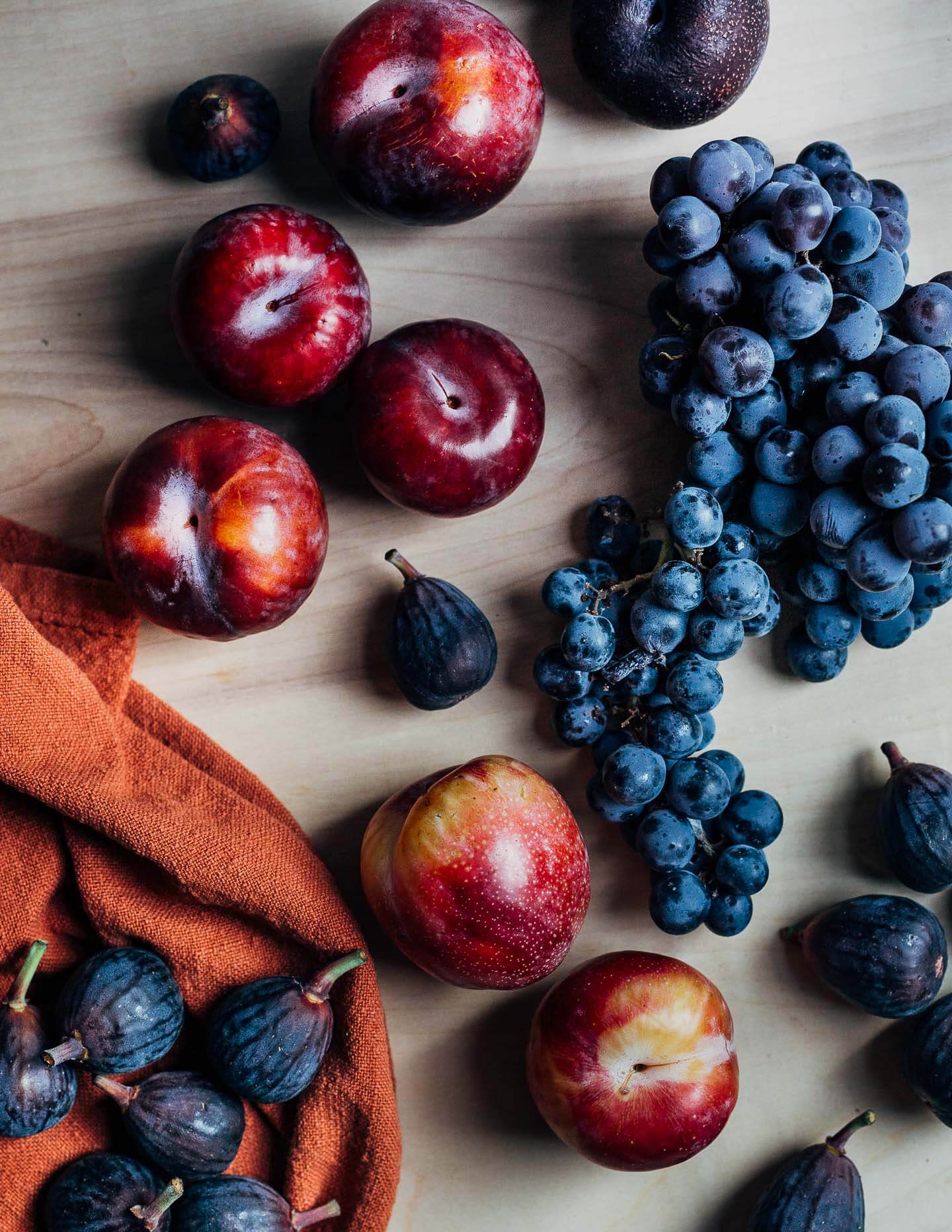 Post updated: September 2023
Get the newsletter
Are you signed up for the Right Now newsletter? It hits inboxes twice a week with exclusive recipes and seasonal ingredient inspiration. Subscribe today!
What's in Season in September
There are a lot of reasons I spend so much time here urging people to eat closer to home. Local food is good for regional food systems and economies, and, produced at small scales, it just tastes better. Much of the food in a typical grocery store is grown for shelf stability rather than flavor. Foods are picked before they're ripe so they'll transport better. Last winter, I had a Granny Smith (all the way from New Zealand) that was so hard I couldn't get my teeth into it.
September is the last month where it feels like everything is in season. And with a mix of summer and fall produce, it's a very good time to support your local growers.
Local fruit isn't something we have year round in the Mid-Atlantic. A month or two from now, offerings will have been whittled down to apples, pears, and cranberries. Soon after, it'll be storage apples until the first strawberries come on the scene in April or May. So right now, I'm eating my fill of local plums, figs, and grapes and featuring some of my favorite ways to cook them in the September Produce Guide below.
At the Market
This time of year, farmers are transitioning to fall produce. At the fruit stand, there are blackberries, figs, many plum varieties, grapes, and lots of apples and pears. Vegetable stands will still have some corn, melon, and tomatoes, but peppers, all kinds of winter squash, onions, okra, and cool weather greens are most abundant and delicious right now.
In the Garden
If you planted a fall garden, the first dark, leafy greens and lettuces will be coming in. Beets, radishes, and carrots may also be ripening. In my garden, there are a few slow growing little starts, and a messy tangle of peppers, tomatillos, and half-dead tomato plants that I need to reckon with.
Wherever I can, I leave old plants in place through the winter as forage and cover for birds and other creatures. I also plan to get a clover cover crop planted ASAP. September is a time to tidy up your garden (if that's your thing), take stock of what worked (and didn't), and make a few notes for next year's planting. If you plan to have a cool weather garden, get your starts or seeds going as soon as possible.
Apples and Pears
September is an especially good time to talk with an apple grower and get to know some of the many flavorful varieties available right now. Most of the apples and pears we see in grocery stores are bred for long storage and hardiness. At the farmers market, you can sample delicious and unique apple and pear varieties that were bred for flavor. Many varieties are in season and available only in the fall, so make time to try a new kind of apple right away!
Concord Grapes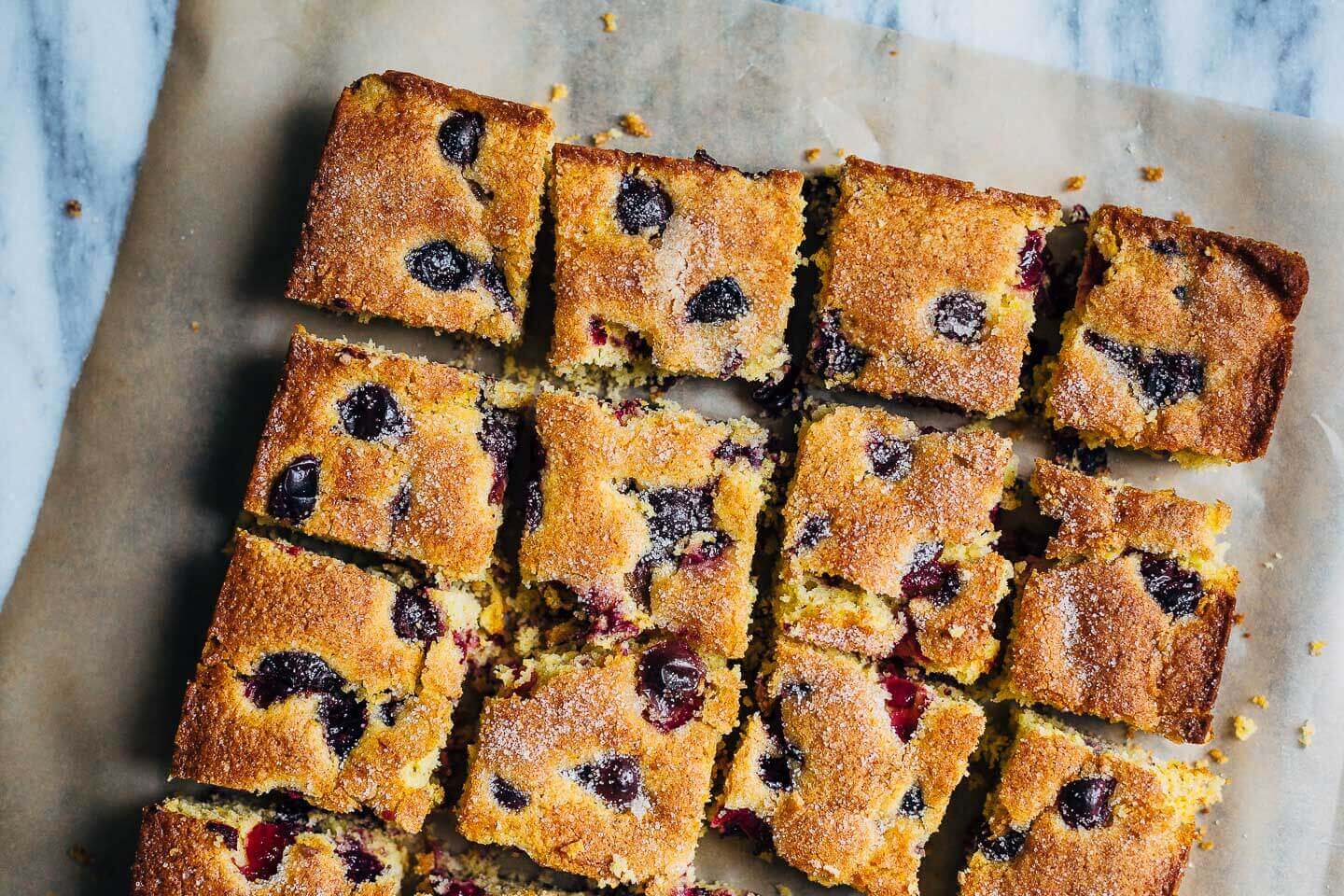 Concord grapes smell exactly like grape-flavored candy and the best recipes harness that huge flavor. These grapes are delicate and fleeting, so use them as soon as you're able.
Note that Concord grapes do have seeds, and you'll need to remove the seeds for most recipes. If you really find that daunting, look for seedless Thom-cord hybrid grapes – they lack the walloping flavor but are somewhat easier to work with.
Figs
Super delicate figs can be tough to track down at the markets. But perhaps you know a generous neighbor with a fig tree? However you secure your figs, you'll want to work quickly once you have them. If you run out of time, figs can be stored in a single layer and loosely draped in plastic in the fridge for a day or two.
Kale
After taking a hiatus from summer's heat, tender, young kale is back at markets. I've been reveling in simple massaged kale salads with Parmesan and crispy croutons. Besides kale, looks for arugula, mizuna, mustard greens, braising greens, and hardy lettuces.
Okra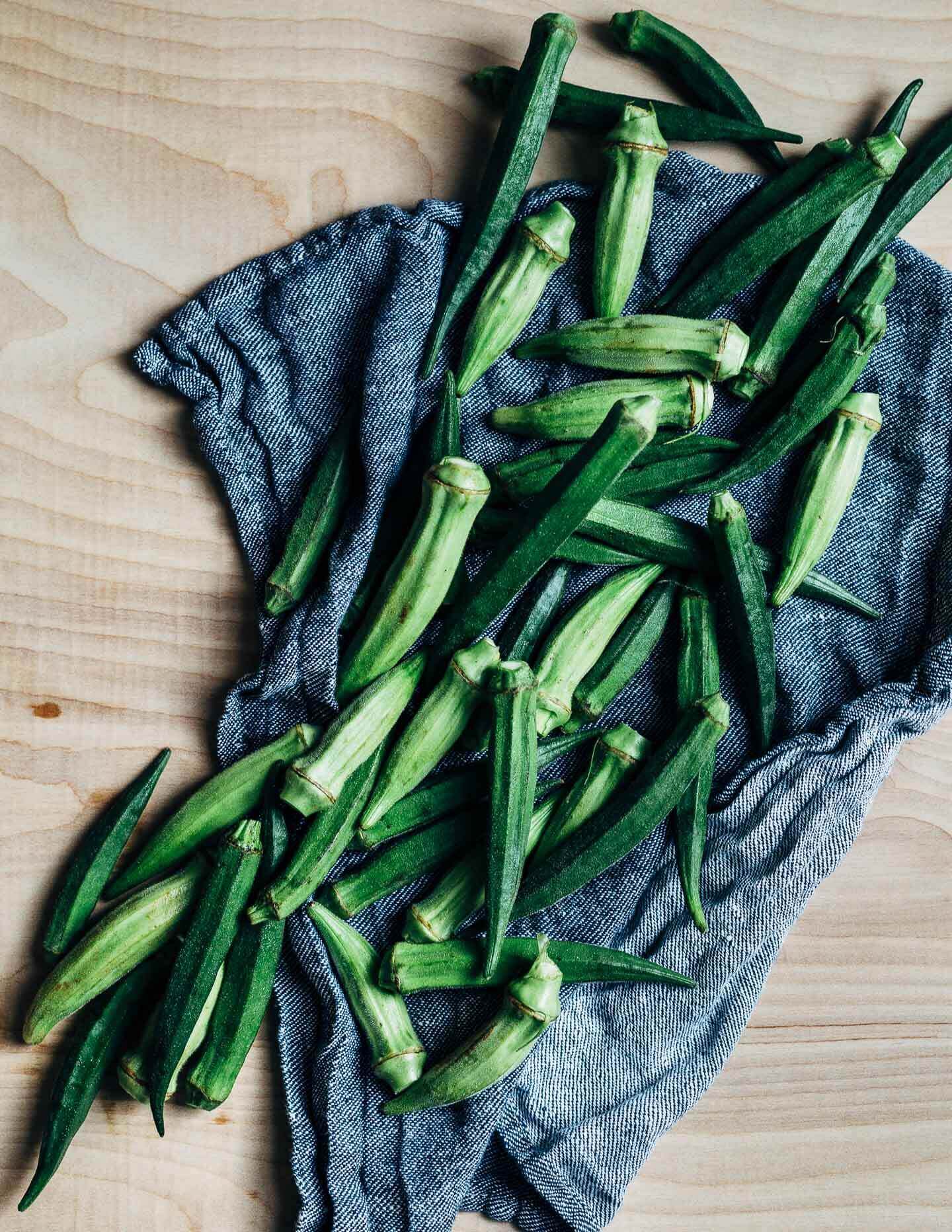 Check out the August Produce Guide for some of my favorite okra recipes.
Peppers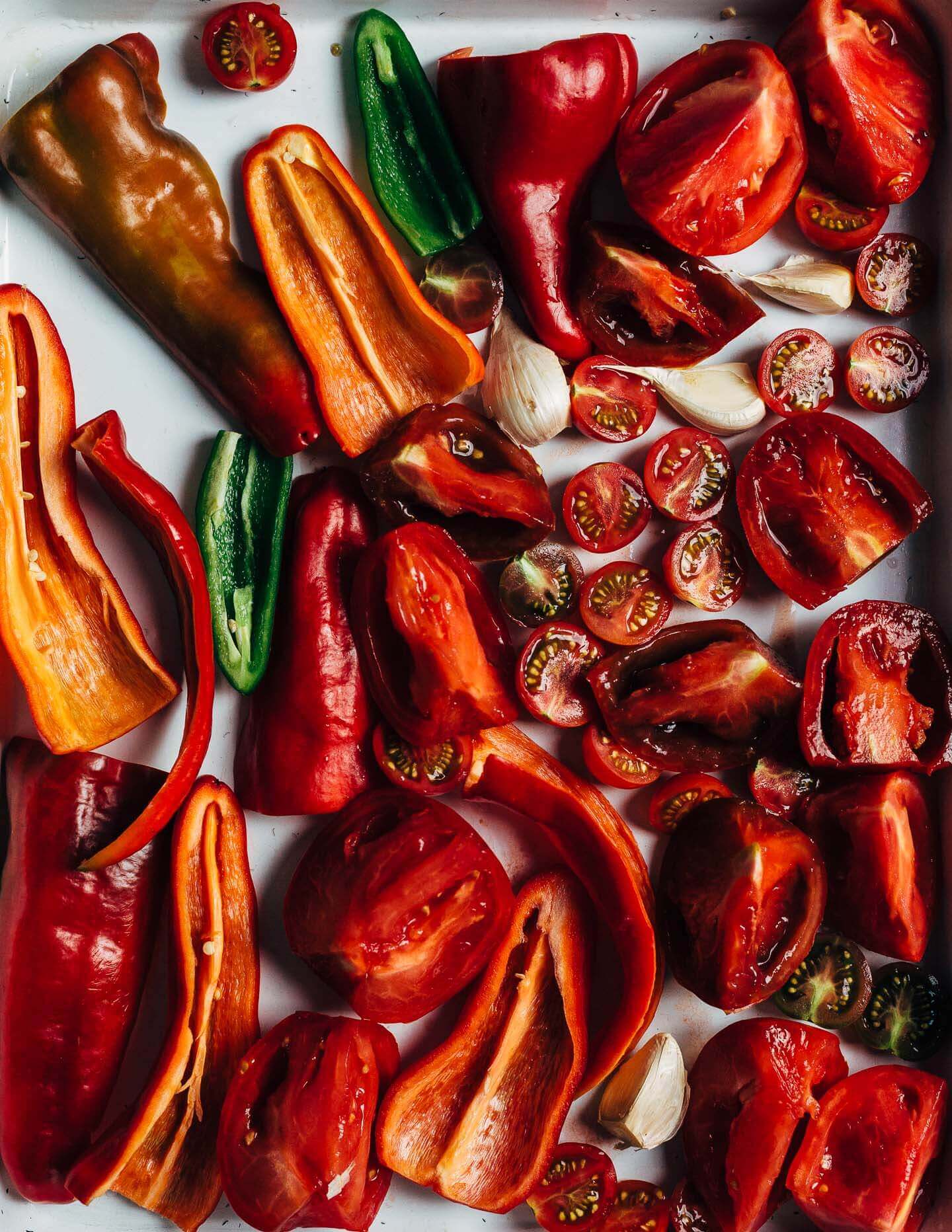 Find loads of fresh pepper recipes in the August Produce Guide.
Plums

Plum season is still going strong! With just the right mix of sweetness and acidity, plums are a lovely way to usher in the fall. Plums bake up and roast well, and the selection of recipes below are a wonderful way to kick off fall baking season. (And in case you're holding onto summer, I have a few frozen treats too.)
Tomatoes and Tomatillos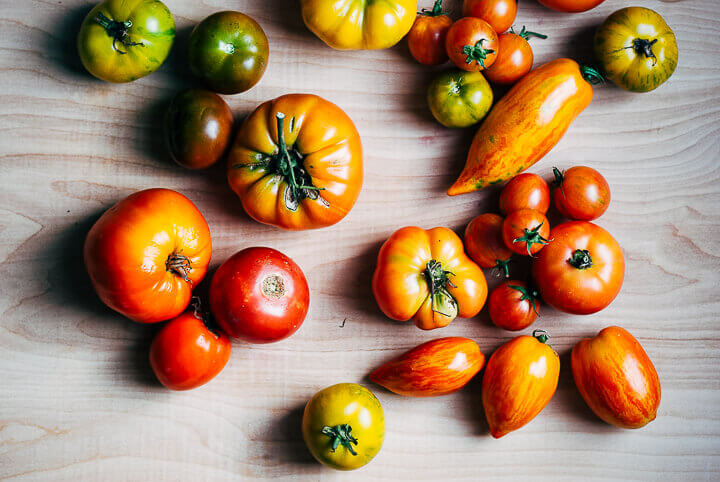 Check out the August Produce Guide for tomatillo and tomato inspiration.
Winter Squash
Winter squash is here! Ok, winter squash actually starts coming in in August, but I'm constitutionally unable to cook with it until September. Winter squash varies – varieties like the aptly-named delicata have a shorter season, while butternuts, kuri, and kobocha can be stored much longer. If you have a trove of winter squash, consider keeping them in a dark spot under your bed – as long as it's cool and dry, they'll keep well for months.