A February produce guide to what's fresh and delicious right now with tips and recipe inspiration. What's in season in February? Apples, cauliflower, citrus, collards, leeks, mushrooms, and mustard greens.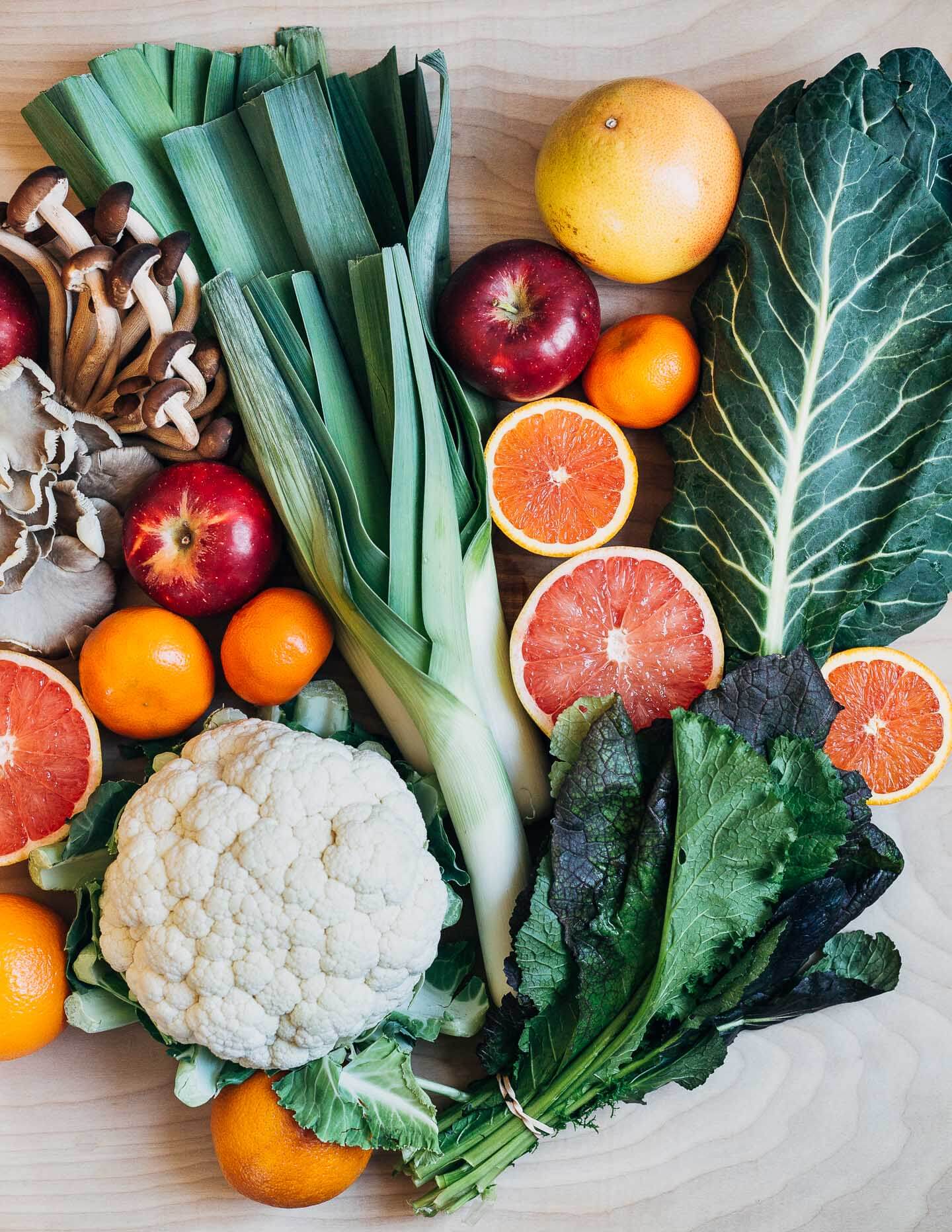 My heart is with the people of Turkey and Syria as they cope with the aftermath of devastating earthquakes. If you're able, please donate to on-the-ground charities like Doctors without Borders or International Rescue Committee.
This winter, the wonderful farmers at Bellair Farm have been experimenting with large covered frames for growing and I've loved all the fresh greens and produce they've had all winter long. In the above pic, the purple-green mustard greens and collards are from Bellair. Mushrooms are another highlight of local offerings. Unfortunately, I don't know the grower of these gorgeous oyster and Velvet Pioppini mushrooms. (I should confess that it was like 15 degrees F on Saturday morning and my partner Brian kindly went to the market in my stead. Thank you, Brian!) Rounding out the local offerings, we have apples from Agriberry. Sturdy and stalwart, there are plenty of varieties that store really well and have great flavor, even in February.
Besides that, the cauliflower, leeks, and citrus are sourced from the grocery store. I try to stick with local ingredients whenever I can, but you shouldn't feel obligated, especially in the depths of winter. Just remember, in-season produce – even when shipped all the way from California – just tastes better.
To help you (and me!) make it to March, I've compiled some of my favorite hearty, bright, and flavorful recipes below.
Apples
We are firmly in storage apple territory. My best advice for sourcing apples in the middle of winter is to try and get them as close to home as possible, and preferably not from a distant continent. Apples shipped from South America or New Zealand don't just have a wildly high carbon footprint, they are very hard and bred for transport, not flavor. Once you've sourced flavorful apples, try one of the comforting recipes below.
Cauliflower
Cauliflower is my number one winter vegetable. I love its versatility and ability to take on flavor. The recipes below would all be a lovely part of a mid-winter supper or gathering.
Citrus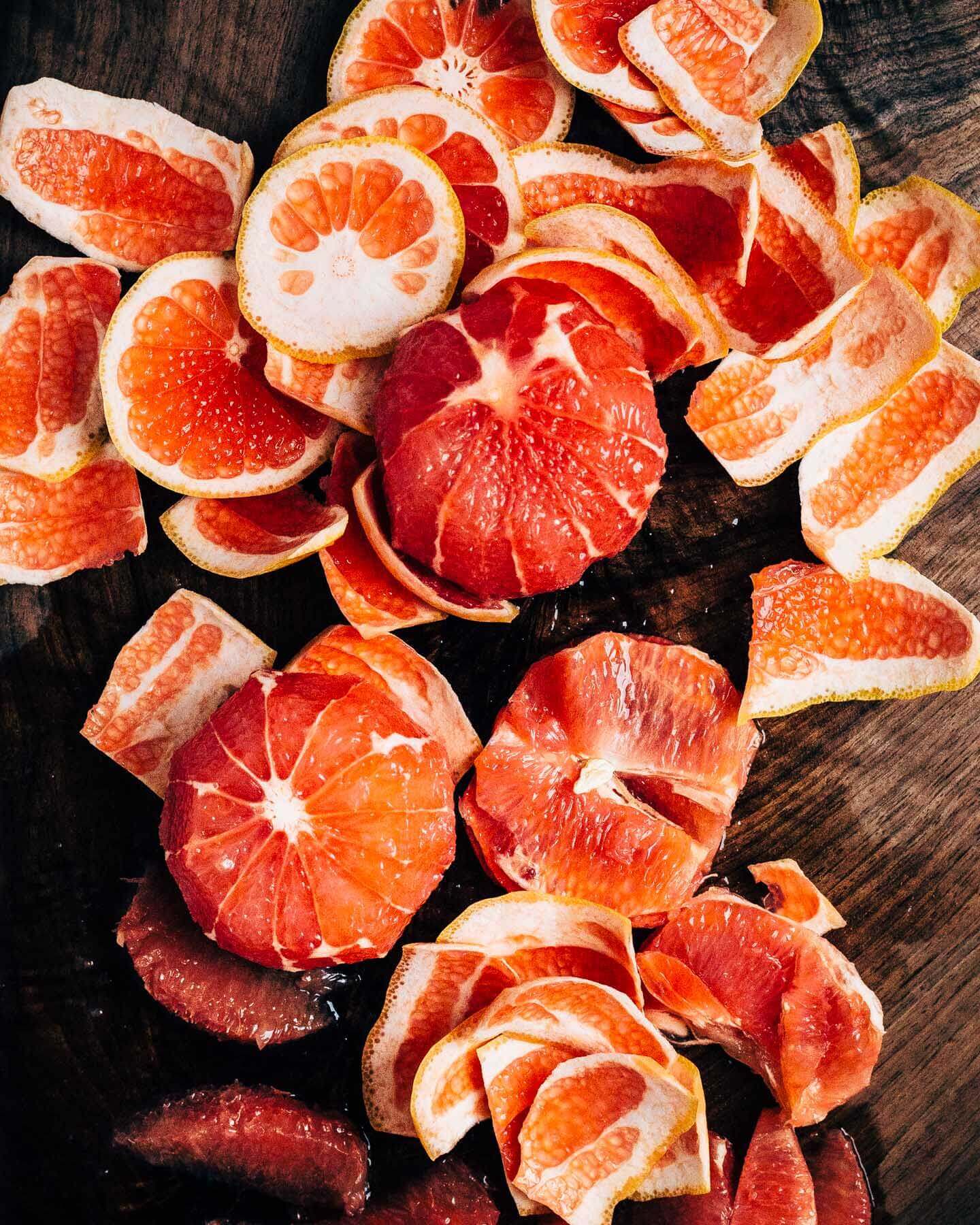 Dear California: Thank you. Here in Virginia, nearly all the citrus we get comes from California, save the occasional Florida grapefruit. Citrus is bright and happy and filled with actual nutrients, so if you feel the winter blues creeping in, add some citrus to your routine.
I covered citrus extensively in the January guide – check that out right here.
Collard, Mustard and Other Hardy Greens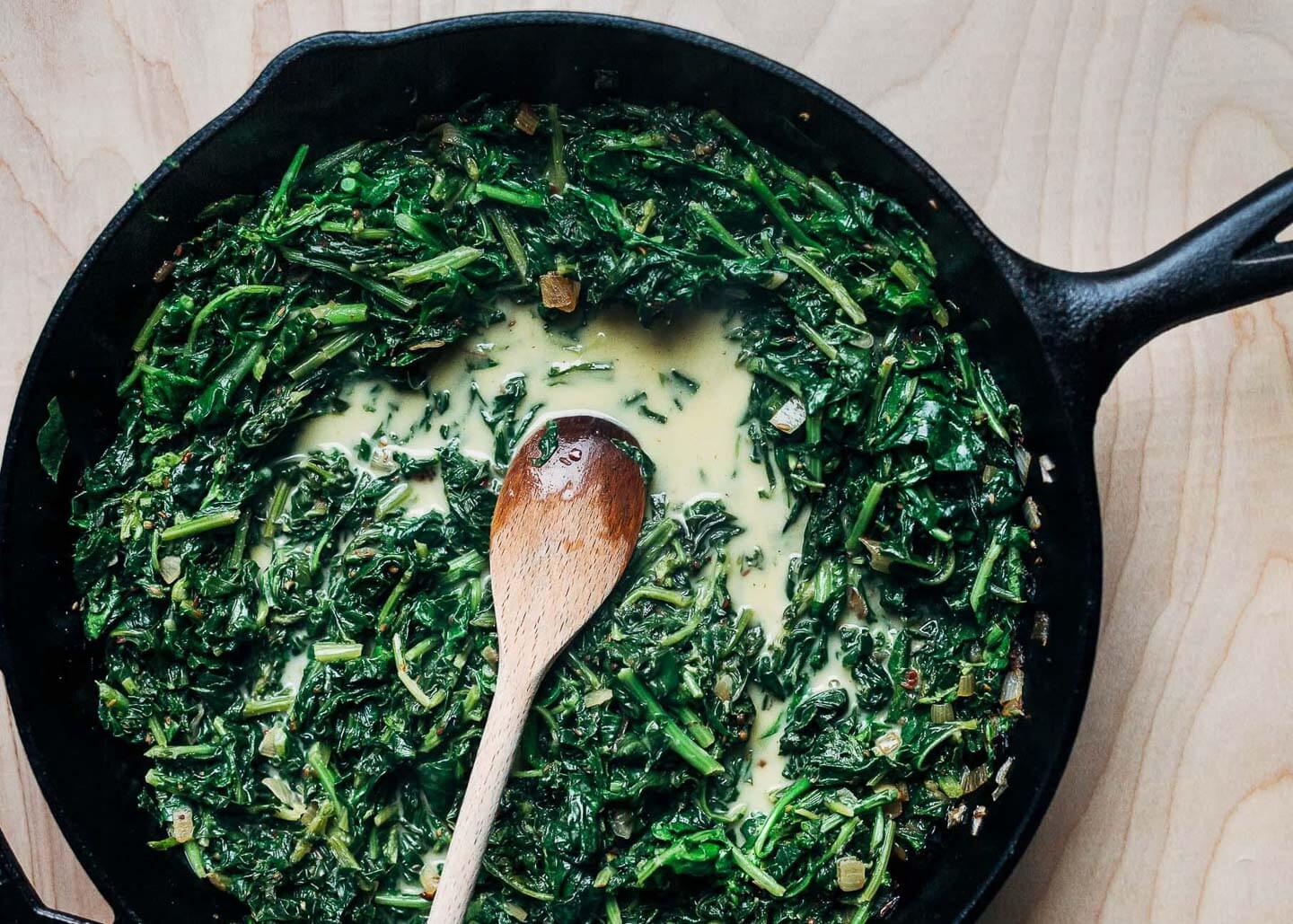 Braised and stewed greens are an essential part of my winter cooking routine, I keep a couple jars of this bouillon in the fridge (one veg and one chicken), and use it for a quick potlikker or braising liquid.
Check out the December produce guide for lots of greens inspiration.
Leeks
Leeks bring lovely flavor to a host of winter dishes. Just be sure to rinse the sand thoroughly.
Mushrooms
More and more, mushrooms are cultivated indoors, making them a reliable winter produce staple. I love splurging on mushrooms at the winter farmer's market and making something warming and deeply flavorful with my haul.