A weekly summer produce guide to what's in season at farmers' markets and in CSA shares in the Mid-Atlantic region (and lots of other places). This week: cabbage, cucumbers, green beans, and early summer squash.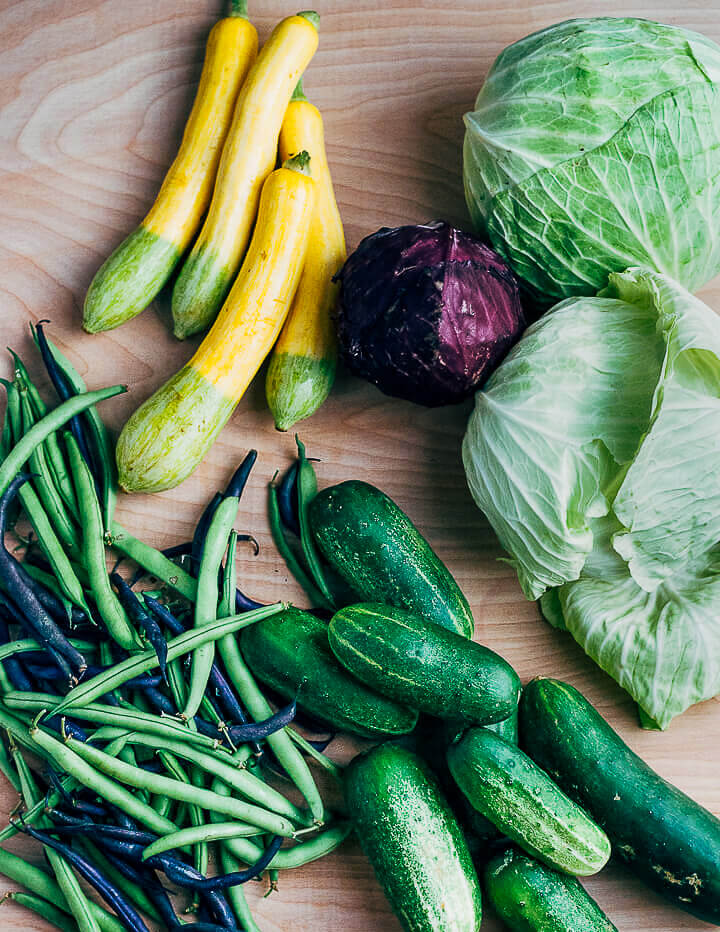 Post updated June 28, 2022.
I'm calling it: summer produce has arrived. I came back from the farmers market this week with cabbage, cucumbers, green beans, and summer squash. We've made it to the time of year where dinners are nearly effortless – just sauté or chop a vegetable from the garden or the market, add some cheese and bread, and you have a meal. I love this moment of easy salads and endless pasta dish variations, and will stay here happily until sometime in September.
Fruit-wise blueberries and cherries are still going strong, while the peaches at the farmer's market are just starting to ramp up. I'm hoping to get my hands on lots of fruit over the upcoming long weekend and bake up something delicious. Stay tuned!
In the meantime, head below for a summer produce guide to what's in season at the end of June.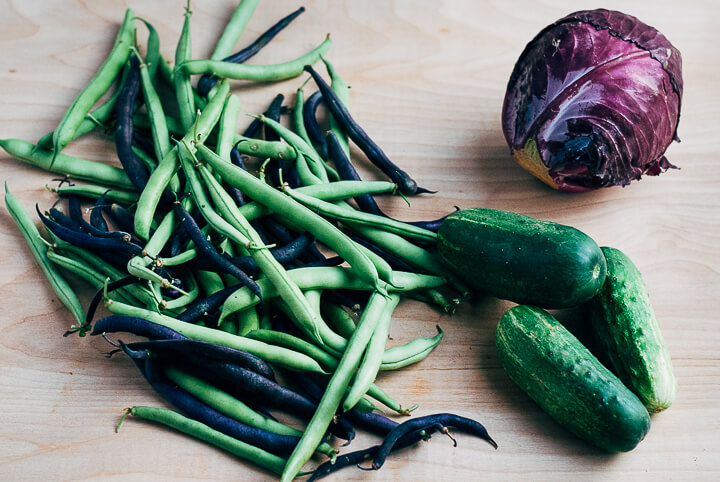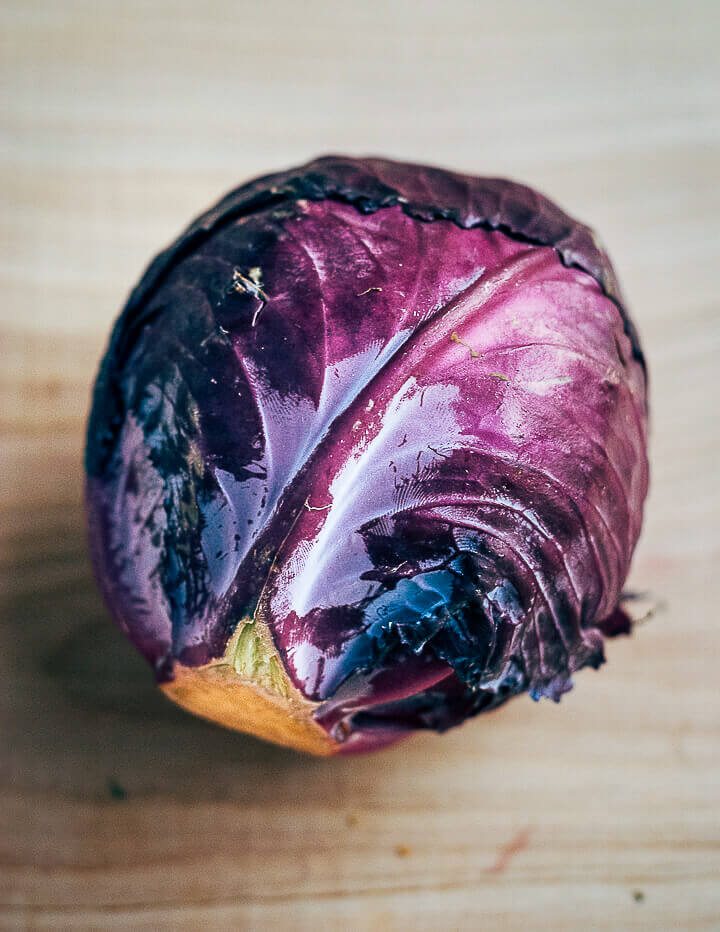 Cucumbers
I live for easygoing cucumber salads like the nectarine and cucumber one pictured above. But cucumbers also are wonderfully cooling – and unexpected – in the other recipes above like the granita and Pimm's Cup.
Green and Red Cabbage
Cabbage is a year round staple, but it happens to be in season right now. Crisp and sweet, June is a very good time to reconnect with fresh cabbage. As you can see from the array of recipes below, I'm extremely partial to simple slaws. I love the ease of chopping a head of cabbage, tossing with acid and salt, and having salad for days.
Summer Squash
In the squash versus zucchini debate, I must confeess to being firmly on team zucchini. Even so, summer squash – especially the young and tender kind in season right now – is lovely sliced and sautéed in butter, grilled, or grated into fritters or a quick bread.