A weekly spring produce guide to what's in season at farmers' markets and in CSA shares in the Mid-Atlantic region (and lots of other places). This week, we have chives and chive blossoms, tender collard greens, and all kinds of lettuce.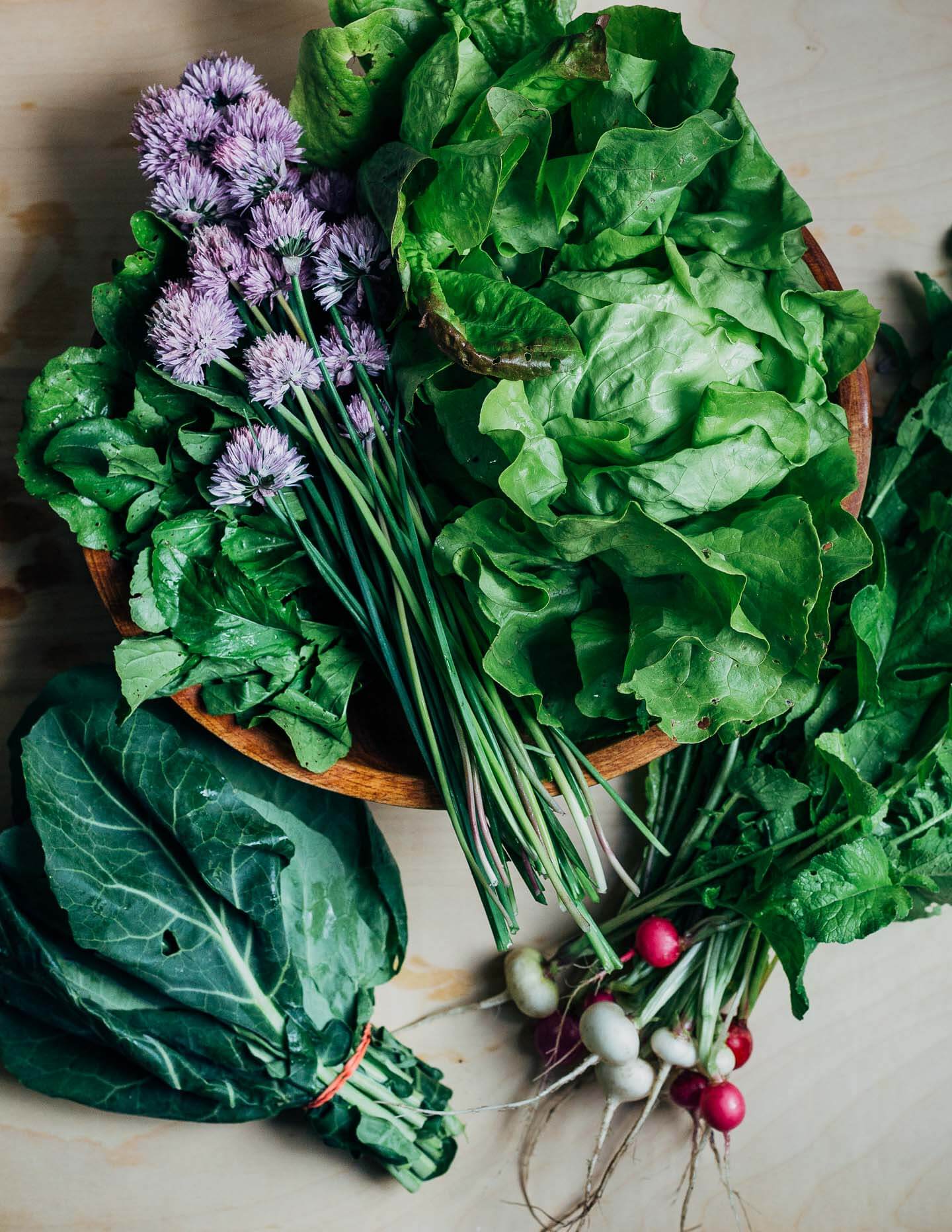 This post was originally published in 2015 and was updated in 2022.
CSA Season Begins!
On the East Coast, many CSA (Community Supported Agriculture) shares are starting up this week!
Here in the Virginia Piedmont, spring vegetables are thriving – we're swimming in lettuces, dark leafy greens, radishes, and turnips from the garden. Favorites like asparagus and strawberries are plentiful on the farmers' market scene and hardy herbs like chives and chive blossoms, mint, oregano, and thyme are everywhere.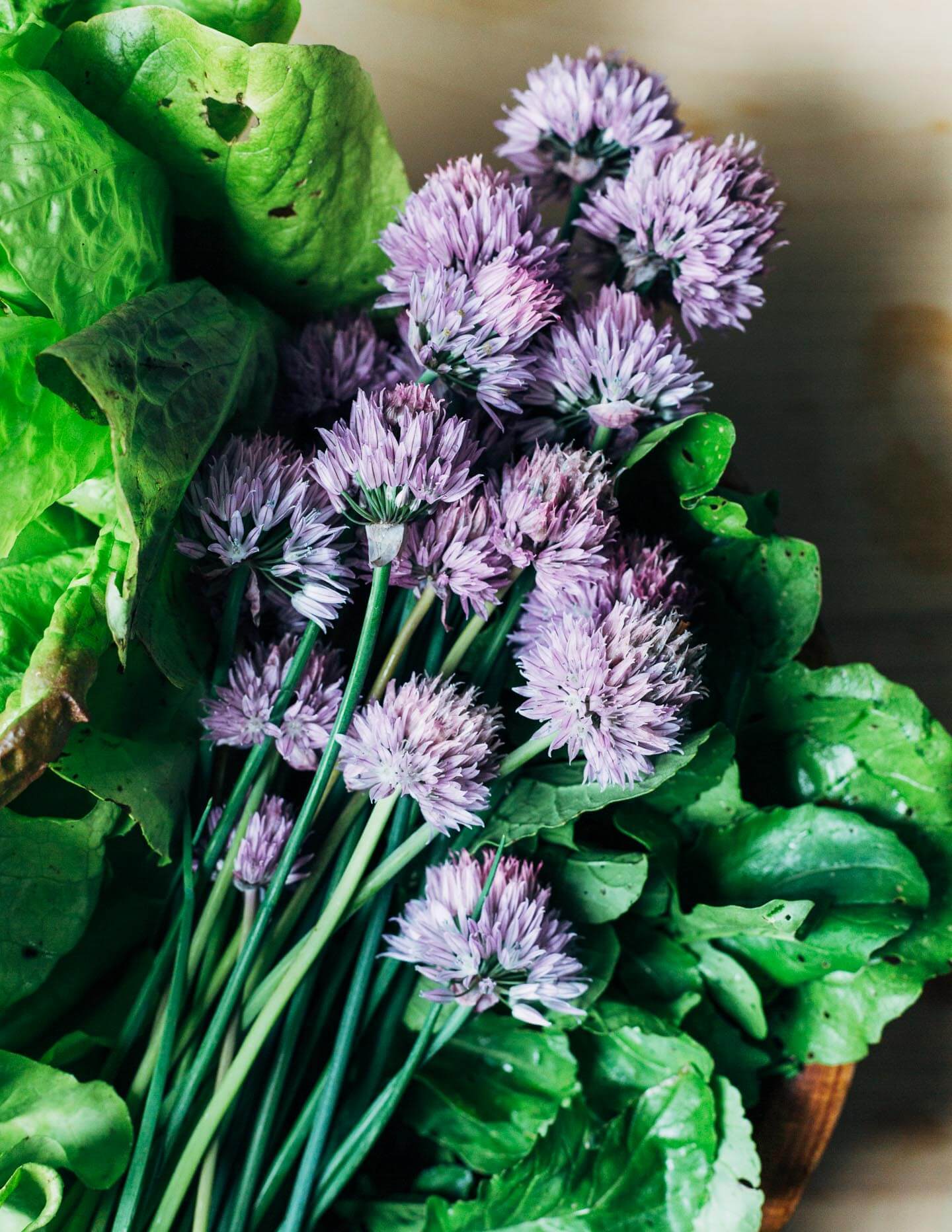 Spring Produce Guide: What to Eat Right Now (Mid-May)
Chives and Chive Blossoms
Chives are up and blooming! Chive blossoms can be hard to track down, but they're very easy to grow on your own. Add chive blossoms to salads, vegetables, or wherever else you need any an onion-y kick. Preserve the flavor of chive blossoms with chive blossom vinegar. Keep the blossoms in a glass of water until you're ready to use. Chives without blossoms will keep well sealed in a bag for up to 5 days in the fridge.
Collard Greens
Collard greens are abundant and tender right now. The collards I planted in early spring have already bolted, but farmers' markets and CSA shares have plenty! I prefer smaller leaves with stems that aren't too woody.
Lettuce
In Virginia, lettuce season is all too brief. Broiling heat can set in at any moment, causing lettuce to turn bitter or bolt. For now though, I'm swimming in lettuce with many varieties of romaine, bibb, and loose leaf at their peak in the garden. It's a very good time for salads, from a classic Caesar to the best-ever vinaigrette.