A weekly produce guide to what's in season at farmers' markets and in CSA shares in the Mid-Atlantic region (and lots of other places). Mid-August is peak tomato season here in Virginia and this week's post is all about how to can and preserve tomatoes.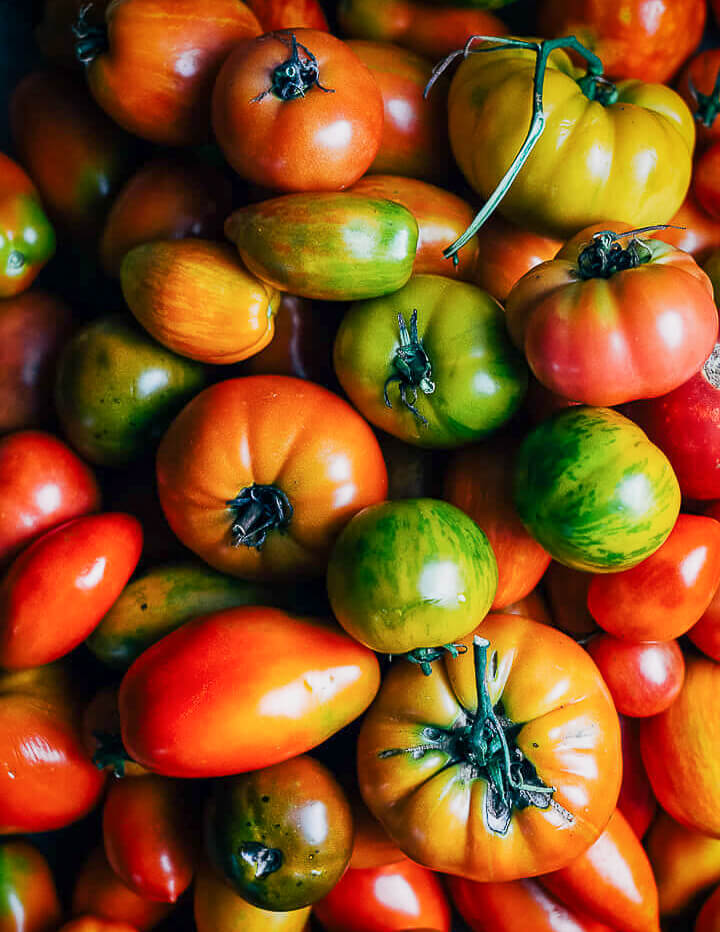 This post was originally published in 2015 and updated in 2022.
After a week away from my backyard garden, I harvested 31 pounds of tomatoes. First, I cooked a big batch of pomodoro sauce (recipe possibly forthcoming). We had some for dinner and froze the rest. And then, when I'd worked up the courage, I made a batch of canned crushed tomatoes with the remaining 25 pounds.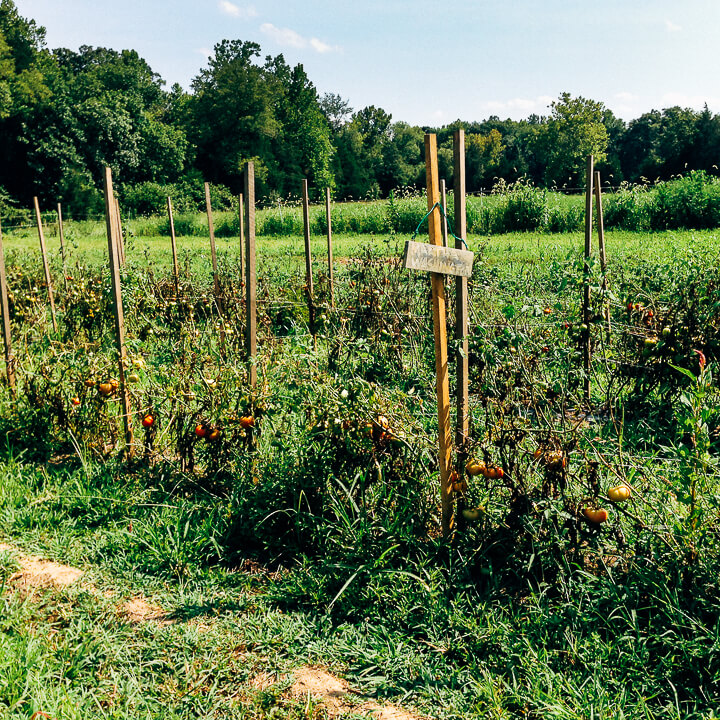 Since the height of tomato season is so brief and wonderful, I decided to dedicate this week's post to preserving and canning tomatoes. Even if hot water bath canning isn't your thing, oven drying and freezing are simpler preservation techniques. Head below for recipes, ideas, and resources.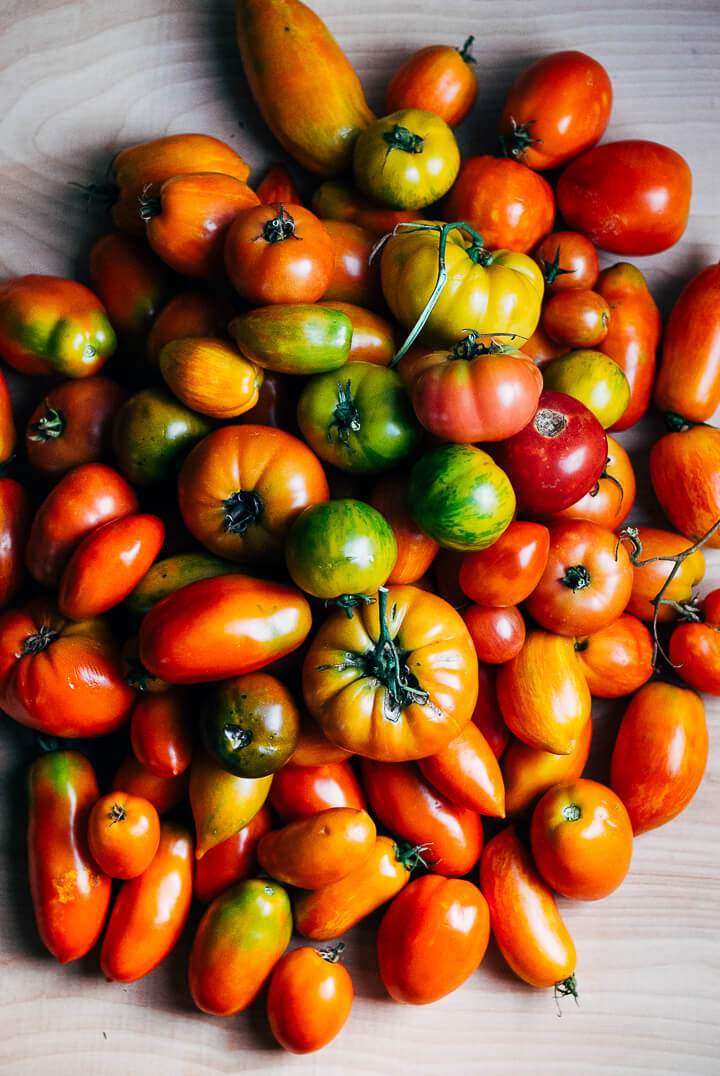 Canned Tomatoes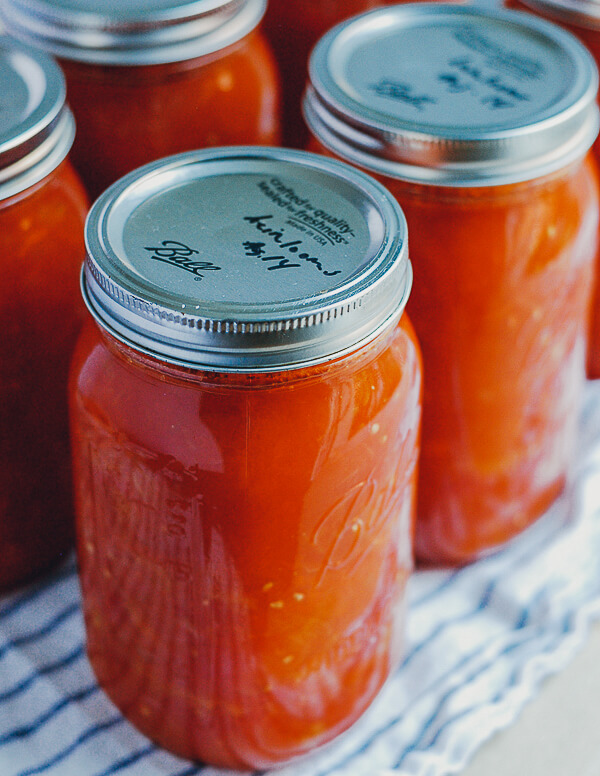 These are my favorite, most time tested canning recipes that I turn to year after year.
Other Ways to Preserve Tomatoes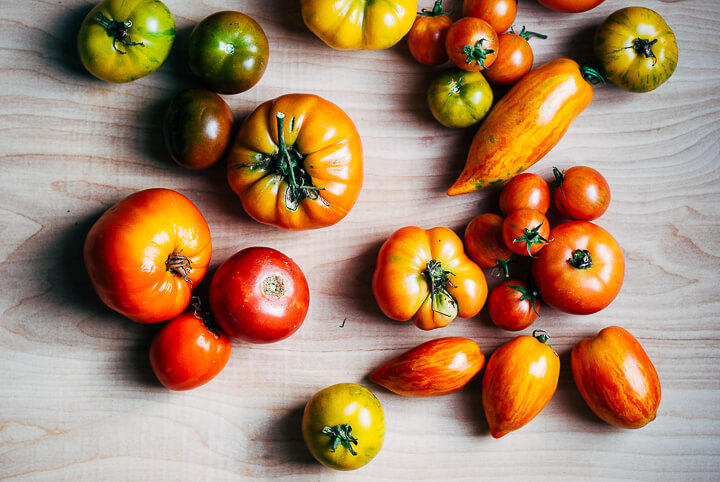 Here's a selection of other ways to preserve and save the flavor of tomatoes.
Sauces and Stews that Freeze Well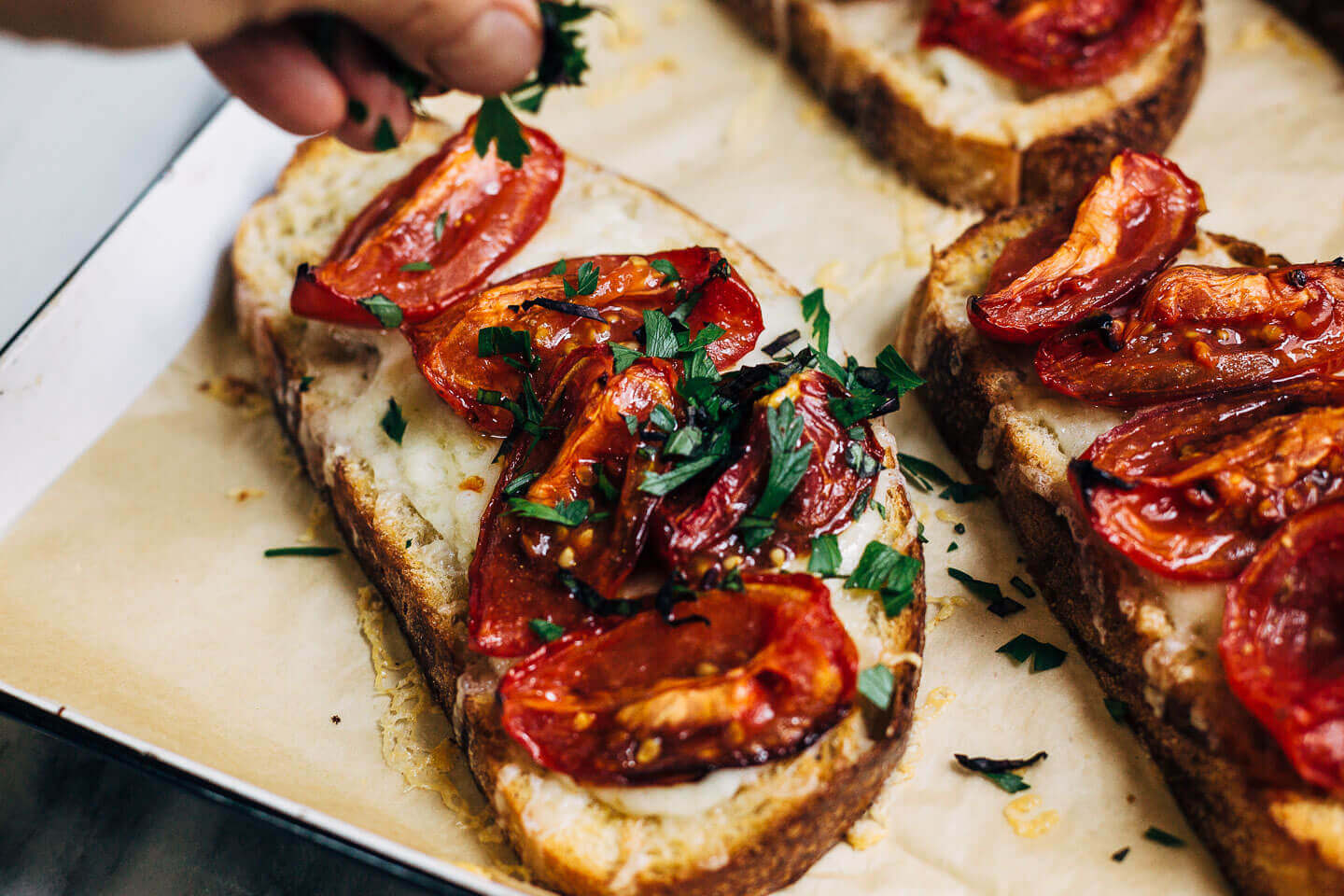 You don't need to can everything. Tomatoes can be roasted, made into sauces or soups, and then and then frozen. If you do plan to use your freezer, be sure to label everything clearly. I've also added a fresh tomato Bloody Maria recipe – this isn't really "preserving" the tomatoes, but it is an unexpected way to use up a bunch of them.